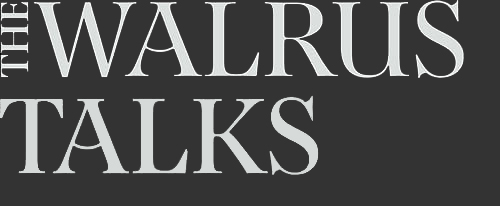 The Walrus Leadership Forum
September 15
Dr. Deena Hinshaw on Women Leading Through Crisis
---
The Walrus Talks is our national event series about Canada and its place in the world. Each event features seven speakers talking for seven minutes, each from a different perspective, all focusing on a topic that will spark conversation on matters vital to Canadians. Check out our Youtube channel to access all The Walrus Talks, and please subscribe to our channel to view the latest from Canada's most engaging and provocative thought leaders.
UPCOMING EVENTS
Due to the outbreak of COVID-19, and guided by the advice of public health officials, we are taking the necessary precautions with the health of our community in mind. As such, The Walrus Talks are postponed until further notice.
Please subscribe to The Walrus Events newsletter for updates and announcements about The Walrus Talks, as well as thought-provoking video highlights from leading Canadian thinkers.
As a non-profit organization we are very grateful for the support of our community. Thank you for staying connected with us during these challenging times.
THE WALRUS TALKS EXPLORATION (MARCH 2020)
---
CANADA'S GREEN FUTURE
---
INDIGENOUS IDENTITIES
---
BECOME A BETTER WRITER