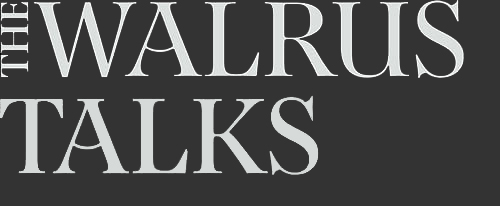 The Walrus Leadership Forum on Life Sciences
December 1
What's next for Canada's life sciences strategy?
---
The Walrus Talks at Home is a new digital series that sparks conversations on issues that matter to curious Canadians. Inspired by our beloved national live event series, The Walrus Talks at Home brings you the same diversity of expertise and perspectives in a streamlined digital format—accessible wherever you are!
These sixty-minute events feature four thought leaders and industry experts talking for five minutes each, offering four different perspectives on a single topic. A lively Q&A follows The Walrus Talks at Home, giving you the chance to join in and dive deep into the conversation. Check out our Youtube channel to access all The Walrus Talks, and subscribe to our channel to view the latest from Canada's most engaging and provocative thought leaders.
UPCOMING EVENTS
Browse our upcoming event schedule here and subscribe to The Walrus Events newsletter for updates and announcements.
THE WALRUS TALKS AT HOME: YOUTH MENTAL HEALTH (NOVEMBER 2021)
---
THE WALRUS TALKS AT HOME: INGENUITY (NOVEMBER 2021)
---
THE WALRUS TALKS AT HOME: OUR DIGITAL LIVES (OCTOBER 2021)
---
THE WALRUS TALKS AT HOME: CANCON ONLINE (OCTOBER 2021)
---
THE WALRUS TALKS AT HOME: REIMAGINING RESILIENCE (OCTOBER 2021)
---
THE WALRUS TALKS AT HOME: NEWS & PLATFORMS (SEPTEMBER 2021)
---
THE WALRUS LEADERSHIP FORUM: THE GREAT SKILLS SHIFT (SEPTEMBER 2021)
---
THE WALRUS TALKS AT HOME: THE NEXT GEN ON THE CIRCULAR ECONOMY (SEPTEMBER 2021)
---
THE WALRUS TALKS AT HOME: THE FUTURE OF SPEECH ONLINE (JUNE 2021)
---
THE WALRUS TALKS AT HOME: RESILIENCE (MAY 2021)
---
THE WALRUS TALKS AT HOME: VOICES ONLINE (MAY 2021)
---
THE WALRUS LEADERSHIP FORUM ON STRENTHENING CANADIAN JOURNALISM (MAY 2021)
---
THE WALRUS TALKS AT HOME: EXPORTING ESG (MAY 2021)
---
THE WALRUS LEADERSHIP FORUM ON HEALTH CARE (APRIL 2021)
---
THE WALRUS TALKS AT HOME: MENTAL HEALTH (MARCH 2021)
---
THE WALRUS TALKS AT HOME: LIVING BETTER (MARCH 2021)
---
THE WALRUS LEADERSHIP FORUM ON TRUST (FEBRUARY 2021)
---
THE WALRUS TALKS AT HOME: SHIFTING THE SHE-SESSION AT THE YWHISPER GALA (MARCH 2021)
---
THE WALRUS TALKS AT HOME: HOUSING (NOVEMBER 2020)
---
THE WALRUS TALKS AT HOME: BROADBENT INSTITUTE PROGRESS GALA (NOVEMBER 2020)
---
THE WALRUS TALKS AT HOME: LIVING BETTER (NOVEMBER 2020)
---
THE WALRUS TALKS AT HOME: INCLUSION (PART 2) (OCTOBER 2020)
THE WALRUS TALKS AT HOME: INCLUSION (PART 1) (OCTOBER 2020)
---
THE WALRUS TALKS AT HOME: INTELLIGENCE (OCTOBER 2020)
---
THE WALRUS TALKS AT HOME: CIRCULAR ECONOMY (SEPTEMBER 2020)
---
THE WALRUS TALKS EXPLORATION (MARCH 2020)
---
CANADA'S GREEN FUTURE
---
INDIGENOUS IDENTITIES
---
BECOME A BETTER WRITER