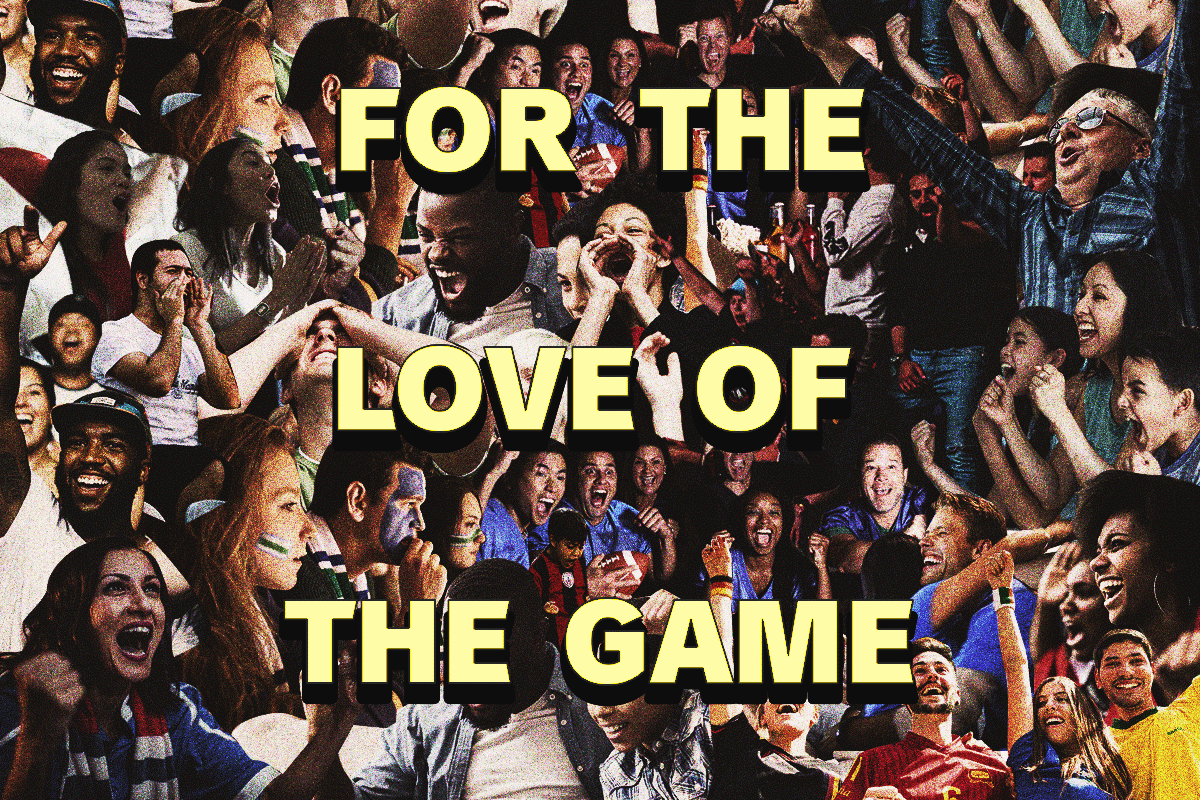 Fans watch games religiously. They buy overpriced tickets and cram into arenas to support perpetual losers. They're willing to suffer through decades of disappointment because those rare moments of triumph—the perfect shot, the impossible save, the long-awaited championship victory—make it all worthwhile. In a new series on sports fandom, updated each week leading to the 2021 Summer Olympics, The Walrus explores the ecstasy, the agony, and the complex motivations behind why we cheer.


More on Sports and Fandom
---
Credits
Series Editor: Harley Rustad
Editor: Daniel Viola
Art Direction: Natalie Vineberg
Producers: Angela Misri, Sheena Rossiter
Head of Research: Erin Sylvester
Copy Editor: Jonah Brunet
Fact Checkers: Sophie Weiler, Emily Baron Cadloff, Tina Knezevic
Like What You're Reading?
Fact-based journalism is our passion and your right.
We're asking readers like you to support The Walrus so we can continue to lead the Canadian conversation.

With COVID-19, now more than ever The Walrus' journalism, fact checking, and online events play a critical role in informing and connecting people. From public health to education to the economy, this pandemic presents an opportunity to change things for the better.

We feature Canadian voices and expertise on stories that travel beyond our shores, and we firmly believe that this reporting can change the world around us. The Walrus covers it all with originality, depth, and thoughtfulness, bringing diverse perspectives to bear on essential conversations while setting the highest bar for fact-checking and rigour.

None of this would be possible without you.

As a nonprofit, we work hard to keep our costs low and our team lean, but this is a model that requires individual support to pay our contributors fairly and maintain the strength of our independent coverage.
Donations of $20 or more will receive a charitable tax receipt.

Every contribution makes a difference.
Support The Walrus today. Thank you.