Climate change, social policy, and changing the future
As climate change continues to impact how we plan for our futures, what are the innovations and ideas breaking new ground today that will make tomorrow better?
Equipping our communities with the tools for a more sustainable path forward relies on more than one initiative. The Walrus Talks It's Happening Now brings together a range of speakers to share innovations currently under way that will make a difference in urban and environmental policy and planning, technology, journalism, and more.
Join us at The Walrus Talks It's Happening Now to look at what it takes to safeguard an inclusive and optimistic future.
---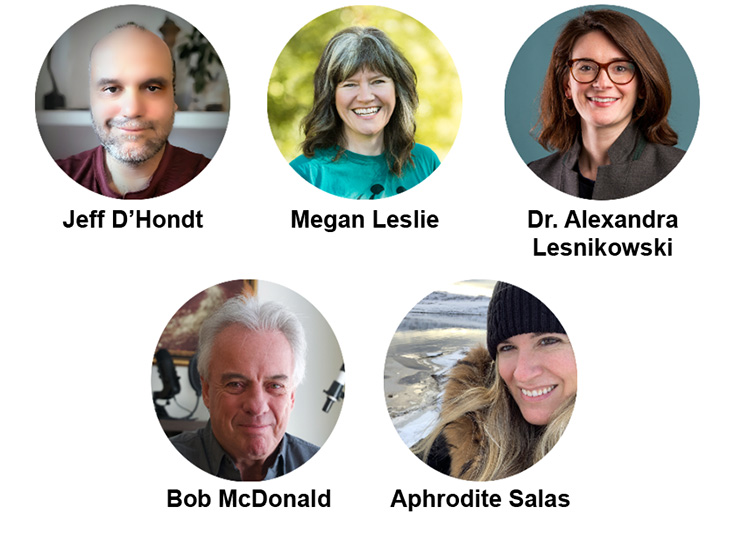 Featuring seven-minute talks by:
Jeff D'Hondt, Social Worker
Megan Leslie, President and CEO, World Wildlife Fund-Canada
Dr. Alexandra Lesnikowski, Assistant Professor, Geography, Planning and Environment, Concordia University
Bob McDonald, Author, Host of CBC's Quirks & Quarks
Aphrodite Salas, Assistant Professor, Journalism, Concordia University
And more!
National Gallery of Canada
380 Sussex Drive,
Ottawa

Thursday, May 11, 2023
7:00 p.m. – 9:00 p.m. ET

General Admission: $20
Student/Senior: $12
Livestream: Free with registration


Accessibility Information
We strive to be accessible and inclusive. If you require support to be able to fully participate in this event, please contact events@thewalrus.ca or (416) 971-5004, ext. 247. Live captioning will be available for this event.
Supported by

---
2023 National Sponsors