How the private sector and government can support a brighter economic future for Indigenous peoples in Canada.
Indigenous peoples across Canada continue to face economic disadvantages in a system built around colonial barriers. How should corporations move forward with partnerships that eliminate these challenges and contribute to Indigenous peoples' long-term economic sovereignty?
An answer might lie in a 2022 partnership between Enbridge and twenty-three First Nations and Métis communities. The partnership offered participating Indigenous communities a stake in a pipeline deal. Indigenous ownership of pipelines reflect how investment in the communities most affected by the project might help support economic sovereignty.
The Walrus Talks Economic Reconciliation examines what all of this means in the journey toward economic reconciliation. This edition of The Walrus Talks will feature speakers representing a spectrum of nuanced perspectives, ranging from banking and finance, federal governance, and economic studies to First Nations governance, policy, and energy.
Join us to discuss the ways corporate partnerships can contribute to a more equitable financial future for Indigenous peoples in Canada.
---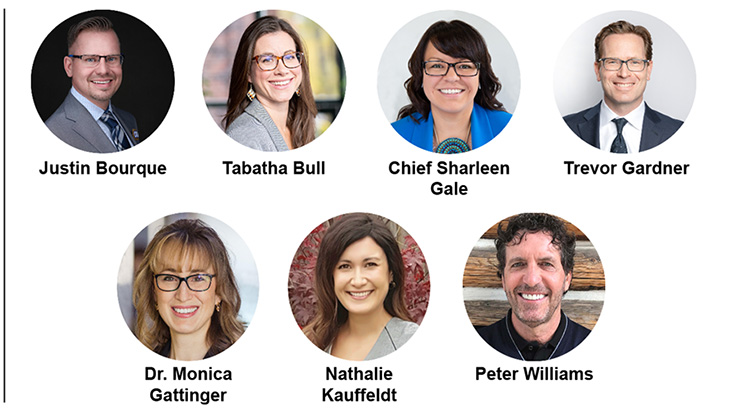 Featuring
Justin Bourque, President, Athabasca Indigenous Investments
Tabatha Bull, President and CEO, Canadian Council for Aboriginal Business
Chief Sharleen Gale, Chief, Fort Nelson First Nation; Chair, First Nations Major Projects Coalition
Trevor Gardner, Co-Head Canadian Investment Banking, RBC Capital Markets
Dr. Monica Gattinger, Founding Chair, Positive Energy, University of Ottawa
Nathalie Kauffeldt, Senior Director, Horizontal Policy, Natural Resources Canada
Peter Williams, Founding Board Member and Chair, Investment Committee, Alberta Indigenous Opportunities Corporation; Managing Partner & CEO, Annapolis Capital Limited
Supported by

---
2023 National Sponsors