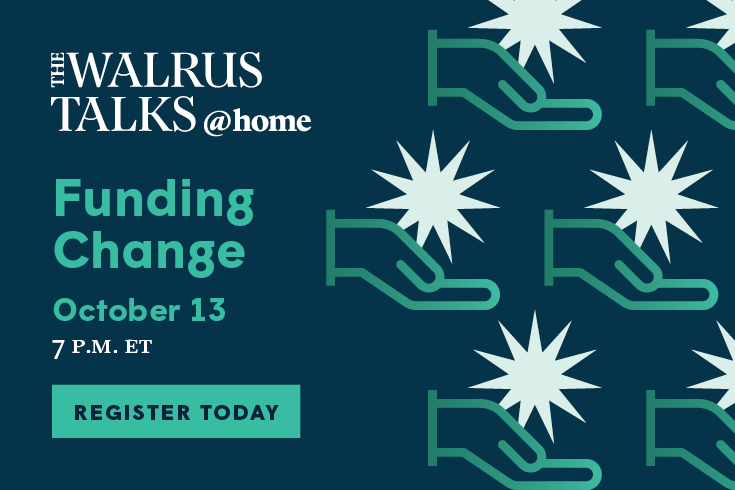 Exploring the impact of microgrants on investing in youth-led grassroots change
In 2017 TakingITGlobal started the #RisingYouth program. The program's goal was to offer easily accessible microgrants to youth, allowing them to start their own initiatives and build up their communities. Five years and over $7 million in distributed funding later, this breakthrough program has launched over 7,000 youth-led projects in communities across Canada.
At The Walrus Talks at Home: Funding Change, #RisingYouth alumni will come together with experts in youth development and public policy to discuss the enormous potential of youth grassroots funding to improve society and fuel civic engagement.
Join us online as we explore what it means to decolonize funding, how public policy can support grassroots change, and how accessible funding can have a huge impact on future generations.
---

Featuring five-minute talks and Q&A with:
Michelle Friesen, TakingITGlobal #RisingYouth Alum
Dr. Heather Lawford, Professor, Bishop's University, Canada Research Chair in Youth Development
The Honourable Ratna Omidvar C.M., O. Ont, Senator for Ontario, The Senate of Canada
Justine Abigail Yu, Founder of Living Hyphen
Accessibility Information
We strive to be accessible and inclusive. If you require support to be able to fully participate in this event, please contact events@thewalrus.ca or (416) 971-5004, ext. 247. Captioning will be available for this event.
Supported by

---
2022 National Sponsors