Amazon Canada and The Walrus are pleased to announce the shortlists for the forty-fifth annual Amazon Canada First Novel Award – Adult Novel category and Youth Short Story category.
Butter Honey Pig Bread, Francesca Ekwuyasi (Arsenal Pulp Press)
Five Little Indians, Michelle Good (HarperCollins Publishers Ltd.)
Happy Hour, Marlowe Granados (Flying Books)
You are Eating an Orange. You are Naked., Sheung-King (Book*Hug Press)
Gutter Child, Jael Richardson (HarperCollins Publishers Ltd.)
Vanishing Monuments, John Elizabeth Stintzi (Arsenal Pulp Press)
The winner of the Adult Novel category will receive $60,000, and each of the six finalists will receive $6,000. All of the shortlisted books are also available in print and Kindle editions on Amazon.ca.
The winner will be announced on Thursday, May 27.

From 2021 judge Laurie Petrou: "Reading these books filled me not only with joy that excellent storytelling can inspire, but with an excitement for what lies ahead for these talented authors and their lucky readers. The future of books in this country is dazzlingly bright!"
"I am proud of this shortlist. It speaks to the diversity we see in the Canadian literature scene today, and invites more voices to the forefront," says Danny Ramadan, who is also a 2021 judge. "I hope that when aspiring authors from marginalized communities see this list, they would know that there is a space for their voices, and an appreciation for their stories."
---
---
The Shortlist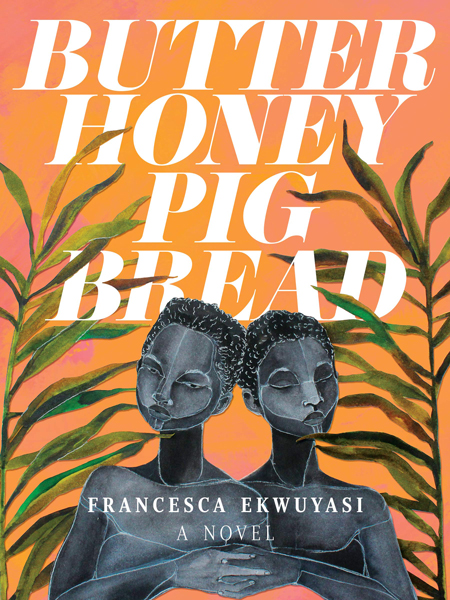 Butter Honey Pig Bread, Francesca Ekwuyasi
Francesca Ekwuyasi's debut novel tells the interwoven stories of twin sisters, Kehinde and Taiye, and their mother, Kambirinachi, who feels she was born an Ogbanje — a spirit that plagues families by dying in childhood to cause its mother misery. Having chosen to stay alive, Kambirinachi's worst fears come true when Kehinde experiences a devastating childhood trauma that fractures the family. Alone in Montreal, Kehinde struggles to find ways to heal, while her twin flees to London, numbing the loss of her sister with reckless hedonism. Now, after more than a decade of living apart, Taiye and Kehinde have returned home to Lagos to visit their mother. An intergenerational saga about three Nigerian women, Butter Honey Pig Bread is a story of the malleable line between the spirit and the mind, of finding new homes and mending old ones.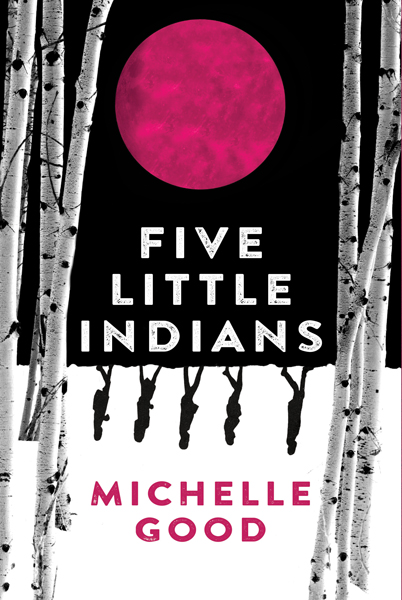 Five Little Indians, Michelle Good
Taken from their families and sent to a remote residential school, Kenny, Lucy, Clara, Howie and Maisie are barely out of childhood when they are released. The teens soon find their way to the seedy world of Downtown Eastside Vancouver, striving to find a place of belonging in a world that doesn't want them. Fuelled by rage, Clara falls into the machinations of the American Indian Movement. Maisie internalizes her pain, while Kenny moves restlessly from job to job trying to outrun his addiction. Lucy finds peace in motherhood and nurtures secret compulsions as she waits for Kenny's return. Howie serves time in prison, hoping to eventually begin life anew. With compassion and insight, Five Little Indians chronicles the criss-crossing lives of residential-school survivors struggling to overcome the trauma they endured during their years at the Mission.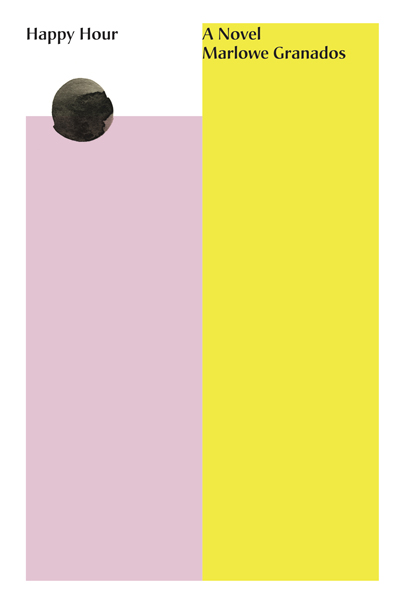 Happy Hour, Marlowe Granados
Isa Epley is twenty-one years old and wise enough to understand that the purpose of life is the pursuit of pleasure. In her diary she chronicles her New York City adventure during the sweltering summer of 2013. By day, Isa and her best friend, Gala, sell clothes in a market stall, pinching pennies for their Bed-Stuy sublet and bodega lunches. By night, they weave from Brooklyn to the Upper East Side among a rotating cast of celebrities, artists, and bad-mannered grifters. Money runs ever tighter and the strain tests their friendship as they try to convert their social capital into something more lasting. Through it all, Isa's bold, beguiling voice captures the precise thrill of cultivating a life of glamour and intrigue as she juggles paying her dues with skipping out on the bill.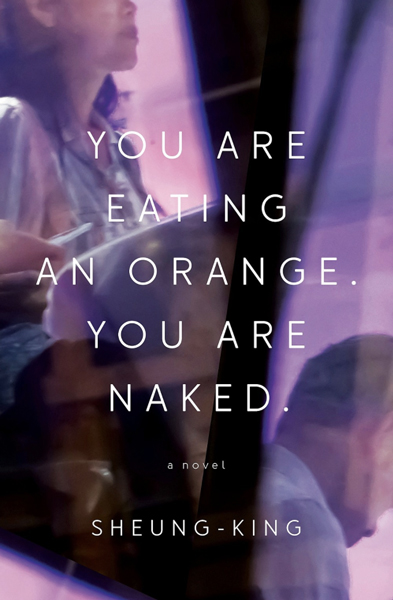 You are Eating an Orange. You are Naked., Sheung-King
A young translator living in Toronto frequently travels abroad—to Hong Kong, Macau, Prague, Tokyo—often with his unnamed lover. In restaurants and hotel rooms, the couple begin telling folk tales to each other, perhaps as a way to fill the undefined space between them. Theirs is a comic and enigmatic relationship in which emotions are often muted and sometimes masked by verbal play and philosophical questions, and further complicated by the woman's frequent unexplained disappearances.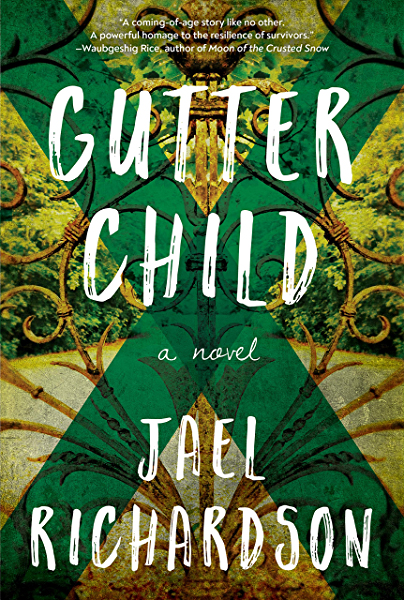 Gutter Child, Jael Richardson
Set in an imagined world in which the most vulnerable buy their freedom by working off their debt to society, Gutter Child uncovers a nation divided into the privileged Mainland and the policed Gutter. Elimina Dubois is one of only 100 babies elevated from the Gutter as part of a social experiment led by the Mainland government. But when her Mainland mother dies, Elimina is forced into an unfamiliar life of servitude, unsure of where she belongs. Sent to an academy, she befriends Gutter children who are making their own way however they know how. Richardson's Gutter Child reveals one young woman's winding journey through a fractured world of shocking injustices. Elimina is a modern heroine in an altered but all-too-recognizable reality who must defy a system that tries to shape her destiny.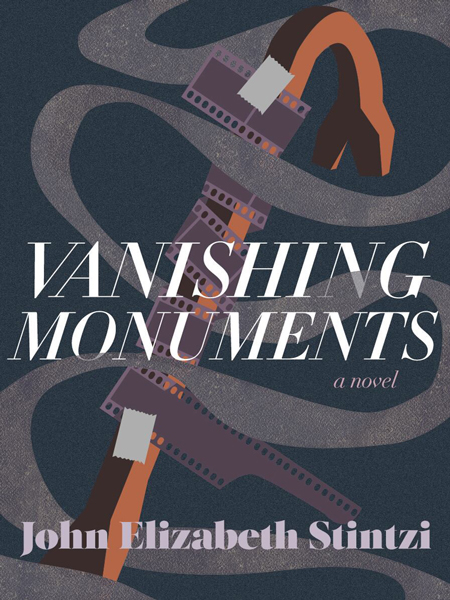 Vanishing Monuments, John Elizabeth Stintzi
Alani Baum, a non-binary photographer and teacher, hasn't seen their mother since they ran away with their girlfriend almost thirty years ago. But when Alani gets a call from the assisted-living facility where their mother lives, they learn that dementia has claimed her ability to speak. Staying at their mother's empty home, Alani attempts to tie up the loose ends of her life, grappling with memories grown animate — ones they're now terrified to lose. Stinzi's tenderly written debut explores what haunts us most, grieving not only what is lost, but also what remains.
The Shortlisted Authors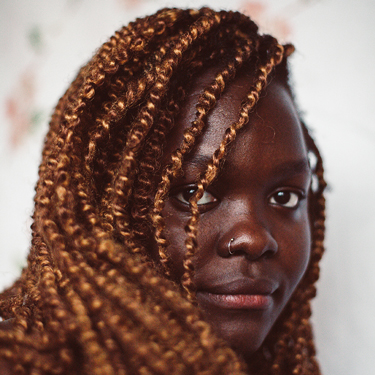 Francesca Ekwuyasi
is a writer, artist, and filmmaker born in Lagos, Nigeria. Her work explores themes of faith, family, queerness, consumption, loneliness, and belonging.
Butter Honey Pig Bread
was also a 2021 Canada Reads finalist and longlisted for the Scotiabank Giller Prize. Francesca currently lives in Halifax.
▶️ [WATCH] Click here to watch video: Five questions for Francesca Ekwuyasi
---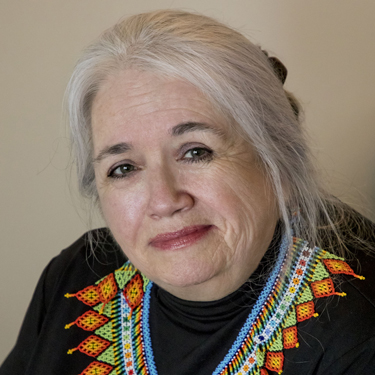 Michelle Good
is a Cree writer and a member of the Red Pheasant Cree Nation in Saskatchewan. After working for Indigenous organizations for twenty-five years and advocating for residential school survivors, she obtained a law degree. She earned her MFA in creative writing at the University of British Columbia while still practising law. Michelle now lives in the southern Okanagan in BC.
▶️ [WATCH] Click here to watch video: Five questions for Michelle Good
---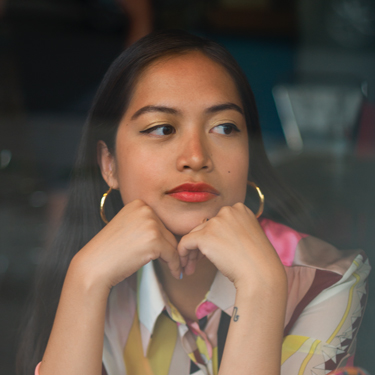 Marlowe Granados
is a writer and filmmaker. She co-hosts The Mean Reds, a podcast dedicated to women-led films. Her advice column, "Designs for Living," appears in The Baffler. After spending time in New York and London, Granados currently resides in Toronto.
▶️ [WATCH] Click here to watch video: Five questions for Marlowe Granados
---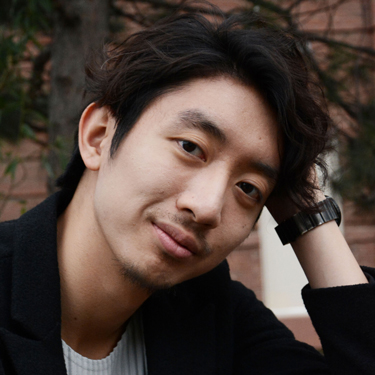 Sheung-King
is a writer and educator. His work has appeared in PRISM International, The Shanghai Literary Review, and The Humber Literary Review, among others. He is currently a lecturer at the University of Guelph and at Sheridan College. Originally from Hong Kong, he now lives in Toronto.
▶️ [WATCH] Click here to watch video: Five questions for Sheung-King
---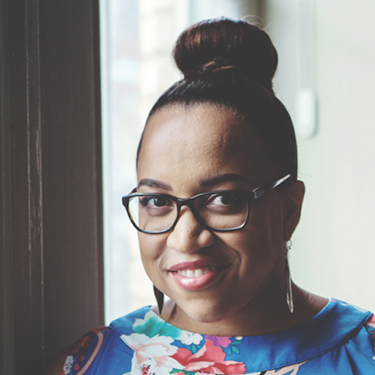 Jael Richardson
is the executive director of the Festival of Literary Diversity, the books columnist on CBC Radio's Q and an outspoken advocate on issues of diversity. Jael received an MFA in creative writing from the University of Guelph and currently lives in Brampton, Ontario.
▶️ [WATCH] Click here to watch video: Five questions for Jael Richardson
---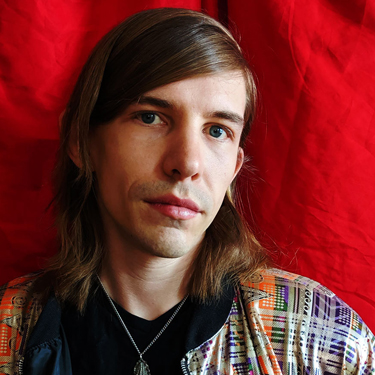 John Elizabeth Stintzi
is a non-binary writer who grew up on a cattle farm in northwestern Ontario. They have an MFA in creative writing from Stony Brook University in Southampton, New York, and currently teach critical and creative writing at the Kansas City Art Institute.
▶️ [WATCH] Click here to watch video: Five questions for John Elizabeth Stintzi
---
Youth Short Story Category
Now entering its fourth year, the Youth Short Story category will also be presented at the award ceremony on Thursday, May 27. Authors between the ages of thirteen and seventeen were invited to submit a short story under 3,000 words. The winner in this category will receive $5,000 and a mentorship lunch with editors of The Walrus.
This year's shortlist for the Youth Short Story category, listed alphabetically, are:
Rama Altaleb, "Lost Childhood"
Stella Braun, "The Sound of Light"
Aimée Després-Smyth, "The Thing That Wasn't a Thing"
Yanxi Li, "The Gates of Heavenly Peace"
Diya Singh, "The Escape from Alcatraz"
Malcolm Wernestrom, "Troy"
Youth Authors
Rama Altaleb
is a seventeen-year-old Syrian immigrant living in Nanaimo, British Columbia. After arriving in Canada in 2018 from the Zaatari refugee camp in Jordan and observing the experiences and the knowledge of children who have grown up in Canada, Rama began to reflect on her own lost childhood. This sparked her interest in reading and writing about children in crises. Rama is currently in her last year of high school, and hopes to pursue a career in medicine. She also wants to publish a memoir in the future.
---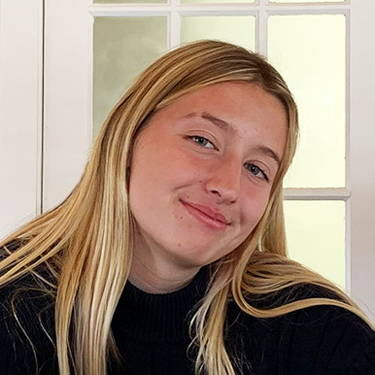 Stella Braun
is a seventeen-year-old student from Victoria, British Columbia, currently finishing her last year of high school. Her pastimes include writing, reading, playing soccer, and crocheting. She has a wild imagination, and enjoys channelling it into short stories. Stella is looking forward to studying writing at university in the coming years.
---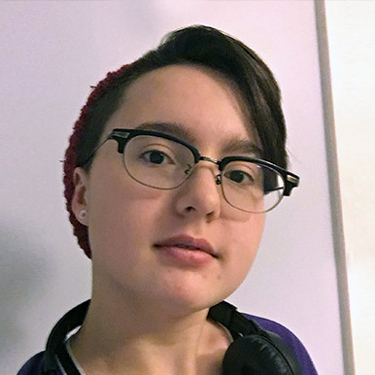 Aimée Despres-Smyth
is a seventeen-year-old from Moncton, New Brunswick. They've enjoyed writing since they were young and hope to become a published author one day. Their fascination with worldbuilding and character creation is incomparable: they love getting lost in their own mind, because it holds many of the ideas they hope to put to use in their writing one day.
---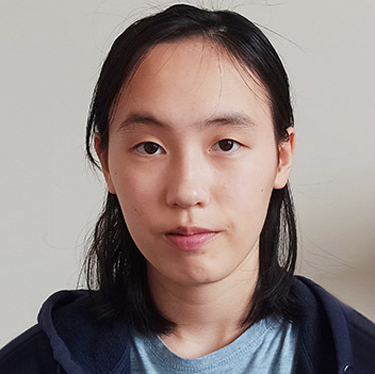 Yanxi Li
is a high school student who likes to game, eat, and sleep—in that order. She lives in the Greater Toronto Area and spends nearly all of her time watching stand-up comedy and brain-rotting cooking tutorials. Her favourite genre of literature is satire.
---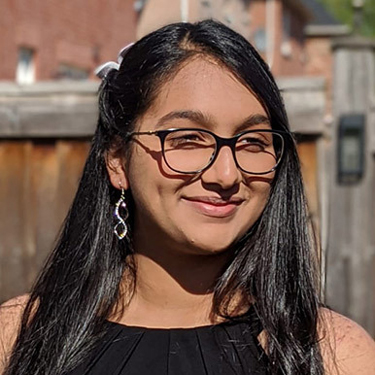 Diya Singh
is a thirteen-year-old from Brampton, Ontario, with a strong appreciation for her Indian heritage. She loves dystopian and science fiction novels, and is a self-described visionary who hopes to channel her abstract ideas into her writing. Her goal in life is to help people, innovate, and make her mark in the world of literary art.
---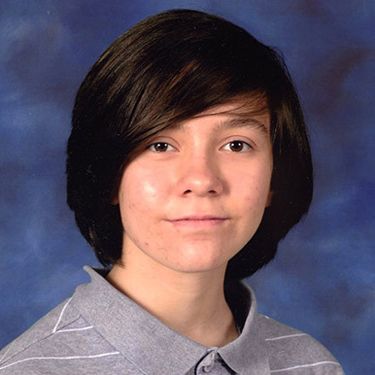 Malcolm Wernestrom
is a fifteen-year-old trans writer from Montreal. He mainly writes fiction about adolescents struggling with their identity or mental health in hopes of helping teens around the world feel a little less alone. In his free time, he enjoys reading fictional coming-of-age stories, watching anime, and singing. He plans to one day turn his passion for writing into a career.
---
Youth Author Special Guest Speaker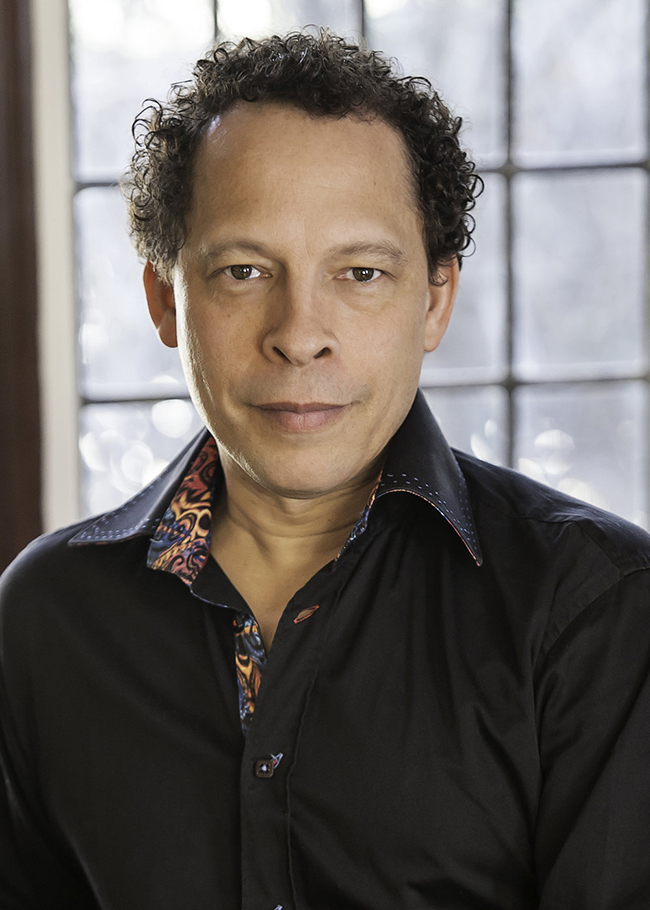 The Youth Author Special Guest Speaker is chosen each year based on the preferences of the Youth Short Story category applicants when, during the submission phase, they are asked to name their favourite Canadian novel. This year, the youth applicants have chosen the renowned author Lawrence Hill to address them and to present the award at the ceremony.
Lawrence Hill is the author of ten books, including
The Book of Negroes
,
The Illegal
, and
Black Berry, Sweet Juice: On Being Black and White in Canada
. His 2013 Massey Lectures were based on his book of essays Blood: The Stuff of Life. His books have won many awards, including the Rogers Writers' Trust Fiction Prize, the Commonwealth Writers' Prize, and Canada Reads, and have been published around the world. Hill co-wrote the television miniseries based on his novel
The Book of Negroes
, which attracted millions of viewers in the United States and Canada, as well as won the NAACP Image Award for outstanding writing and eleven Canadian Screen Awards. His essay about his mother, "Act of Love: The Life and Death of Donna Mae Hill," appeared in the Globe and Mail in 2018 and enriched a national conversation about medically assisted dying. His new novel for children, Beatrice and Croc Harry, will be published in 2021. Hill is currently working on a novel about the African American soldiers who helped build the Alaska Highway during the Second World War, and he teaches creative writing at the University of Guelph in Ontario.
Judges
Past Shortlists and Winners
2020
2019
2018
2017
2016
Get in Touch
For more information please contact us at amazoncanadafirstnovelaward@thewalrus.ca.