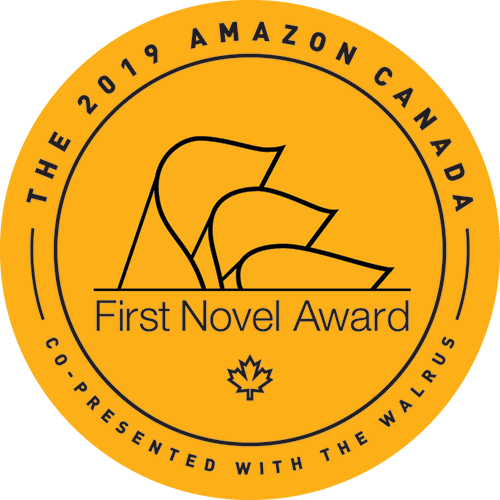 Amazon Canada First Novel Award 2018
Celebrating debut Canadian novelists since 1976
Michael Kaan wins $40,000 Amazon Canada First Novel Award for his book The Water Beetles

The Water Beetles was chosen from a shortlist of six first novels by a distinguished panel of judges. "It's so wonderful to know that the Canadian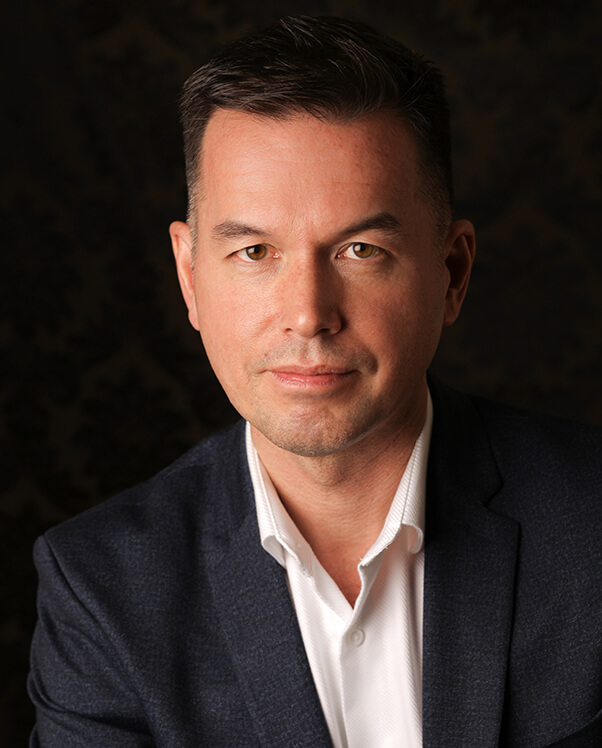 literary imagination is thriving from coast to coast," said Donna Bailey Nurse. "These books encourage Canadians to look inward at themselves and outward at others: a shortlist that confirms we are the world." Irene Gammel praised the books' impressive empathy and range: "Collectively, these novels take the reader through violence, trauma, and grief, but they also return us to the fierce love and passion and resilience that are part of the human condition." Dimitri Nasrallah remarked on the increasing diversity and self-awareness evinced by the shortlisted books, saying, "it's encouraging to see more and more writers of different backgrounds finally find their way onto the page. The health of our literature is, more than ever, held together by a resurgent independent publishing community that spans from coast to coast."
Michael was born in Winnipeg, the second child of a father from Hong Kong and a Canadian mother. His novel, a family saga about a young boy's experience during the Japanese invasion of Hong Kong, is based in part on his father's memoir, and was shortlisted for the Governor General's Award for English-language fiction in 2017.
---
Congratulations to our first Youth Author Award winner Robin de Valk-Zaiss for her short story Robin Bird.
Robin de Valk-Zaiss was born and still lives in the house her parents built in Mill Bay on beautiful Vancouver Island in British Columbia. She is the second of three kids; Halle is older and Mowat is younger.
In August of 2017, sixteen-year-old Robin set off on an almost entirely self-funded exchange to Salvador, Brazil for her grade eleven year, a trip she describes as life-changing. She has lived with Brazilian families and met new friends from around the world, all the while determinedly learning Portuguese.
An avid reader (and Harry Potter fan), Robin will read from any genre and get thoroughly absorbed in the story. She also writes in her journal every day. She combines a love of animals, gardening, and the outdoors with a fierce determination in sports and life, never letting perceived limitations dictate her path.
Robin will return from Brazil in June of 2018. Her most recent week there was spent in the Amazon Rainforest.
---
The Amazon Canada First Novel Award recognizes the outstanding achievement of a Canadian first-time novelist. Since 1976, the First Novel Award has launched the careers of some of Canada's most beloved novelists, including Michael Ondaatje, Joan Barfoot, Joy Kogawa, W. P. Kinsella, Nino Ricci, Rohinton Mistry, Anne Michaels, André Alexis, Michael Redhill, Mary Lawson, Colin McAdam, Joan Thomas, and David Bezmozgis.
---
2018 Shortlist

The Judges and MC
---
Sharon Bala, The Boat People
By the winner of the 2017 Journey Prize, and inspired by a real incident, The Boat People is a gripping, morally complex novel about a group of refugees who survive a perilous ocean voyage to reach Canada—only to face the threat of deportation and accusations of terrorism in their new land.
When the rusty cargo ship carrying Mahindan and five hundred fellow refugees reaches the shores of British Columbia, the young father is overcome with relief: he and his six-year-old son can finally put Sri Lanka's bloody civil war behind them and begin new lives. Instead, the group is thrown into prison, with government officials and news headlines speculating that hidden among the "boat people" are members of a terrorist militia. As suspicion swirls and interrogation mounts, Mahindan fears that the desperate actions he took to survive and escape Sri Lanka now jeopardize his and his son's chances for asylum.
Told through the alternating perspectives of Mahindan, his lawyer Priya—who reluctantly represents the migrants—and Grace, a third-generation Japanese-Canadian adjudicator who must decide Mahindan's fate, The Boat People offers a deeply compassionate lens through which to view the current refugee crisis. Inspired by real events, with scenes that move between the eerie beauty of northern Sri Lanka and combative refugee hearings in Vancouver, Sharon Bala gives us an unforgettable and necessary story for our times.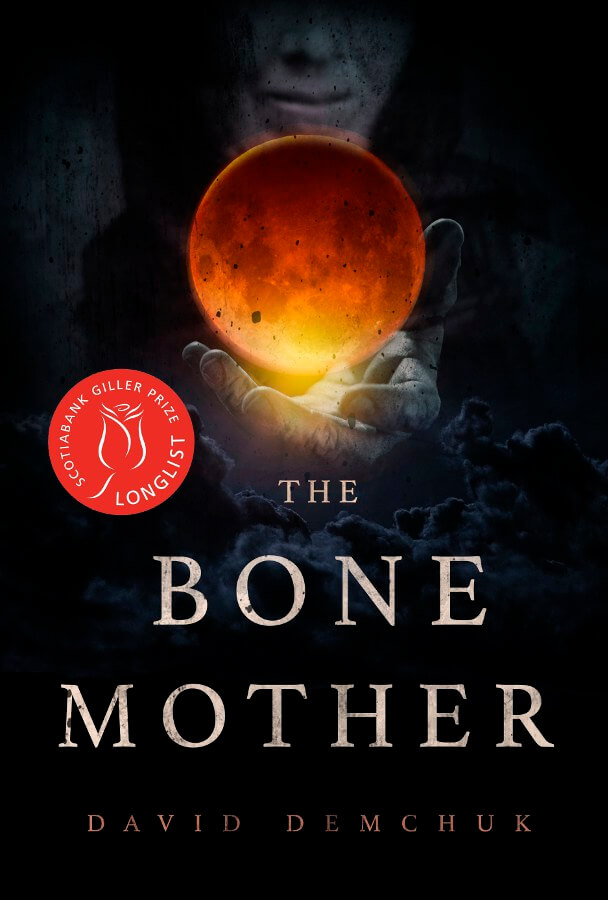 David Demchuk, The Bone Mother
Three neighbouring villages on the Ukrainian-Romanian border are the final refuge for the last of the mythical creatures of Eastern Europe. Now, on the eve of the war that may eradicate their kind—and with the ruthless Night Police descending upon their sanctuary—they tell their stories and confront their destinies. Eerie and unsettling like the best fairy tales, these incisor-sharp portraits of ghosts, witches, sirens, and seers—and the mortals who live at their side and in their thrall—will chill your marrow and tear at your heart.
Omar El Akkad, American War
An audacious and powerful debut novel: a second American Civil War, a devastating plague, and one family caught deep in the middle—a story that asks what might happen if America were to turn its most devastating policies and deadly weapons upon itself.
Sarat Chestnut, born in Louisiana, is only six when the Second American Civil War breaks out in 2074. But even she knows that oil is outlawed, that Louisiana is half underwater, that unmanned drones fill the sky. And when her father is killed and her family is forced into Camp Patience for displaced persons, she quickly begins to be shaped by her particular time and place until, finally, through the influence of a mysterious functionary, she is turned into a deadly instrument of war. Telling her story is her nephew, Benjamin Chestnut, born during war as one of the Miraculous Generation and now an old man confronting the dark secret of his past: his family's role in the conflict and, in particular, that of his aunt, a woman who saved his life while destroying untold others.
Michael Kaan, The Water Beetles
December, 1941. As the Empire of Japan invades Hong Kong, the Leung family is dragged into a spiral of violence, repression, and starvation. To survive, they entomb themselves and their friends in the Leung mansion. But this is only a temporary reprieve, and the Leungs are forced to send their children away.
The youngest boy, Chung-Man, escapes with some of his siblings, and together they travel deep into the countryside to avoid the Japanese invaders. Thrown into a new world, Chung-Man must survive the horrors of war that await him. Based loosely on the diaries and stories of the author's father, this mesmerizing story captures a child's view of war with unsettling and unerring grace.
Rachel Manley, The Black Peacock
Friends since attending university in Jamaica, Lethe and Daniel have long realized they would never be good for each other. But Lethe is Daniel's muse, and theirs is a connection that proves unbreakable as they spend the next thirty years criss-crossing the Caribbean and travelling the world in search of work, love, and home. Now, Daniel has become an internationally renowned poet, and Lethe aspires to be a writer in her own right. His invitation to join him at an isolated retreat, Peacock Island, gives them both a chance to reflect on the life they've shared.
The debut novel by Governor General's Literary Award−winning author Rachel Manley, The Black Peacock is the story of two unforgettable characters, adrift on the ever-changing tides of the Caribbean, who are united by something less than passion but more than love.
Alison Watt, Dazzle Patterns
Beginning the day of the devastating Halifax Explosion of 1917, Dazzle Patterns is a remarkable story about resilience, the power of art, and the casualties of war.
Clare Holmes, a flaw-checker at the local glassworks, is saving up for passage to England, to work for the Red Cross and be near her fiancé, Leo, who is fighting in France. But one normal Thursday morning, a deadly explosion in the Halifax harbour shatters the city—and Clare is caught up in the blast.
As Clare struggles to recover from her injuries, she stumbles upon the School of Art, where she finds solace in drawing and a mentor who encourages her burgeoning artistic ambitions. But how can one be an artist when the world has gone mad? Meanwhile the city, weary from the seemingly endless war and torn apart by the explosion, is wracked with fear and mistrust of foreigners. Clare's new friend Fred, a glassmaker from Germany, is pulled into a web of suspicion, causing Clare to question everything she thought she knew.
---
2018 JUDGING PANEL
Donna Bailey Nurse is a Canadian literary critic. Her articles and reviews on writing and race have been instrumental in defining a tradition of Black Canadian literature. She is the author of two volumes of What's a Black Critic To Do? (Insomniac Press: 2003, 2011) and the editor of Revival, a seminal anthology of Black Canadian fiction, poetry, and memoir (McClelland & Stewart, 2006). Donna is a contributor to Maclean's, the Literary Review of Canada, The Walrus, and the Boston Globe. She appears regularly as a columnist for The Next Chapter on CBC Radio. Her essay collection Black Girls: Women of African Descent Write Their World will be released by Palimpsest later this year. She has recently moved back to her hometown of Pickering, Ontario.
Dr. Irene Gammel holds the Canada Research Chair in Modern Literature and Culture and at Ryerson University, Toronto, where she is a professor of English. She is also the director of the Modern Literature and Culture Research Centre, dedicated to the study and preservation of early twentieth-century modern texts and artifacts. She is the author and editor of ten books, including the internationally acclaimed Baroness Elsa: Gender, Dada, and Everyday Modernity: A Cultural Biography (2002). Well known for her scholarship on gender and modernism, Dr. Gammel has helped uncover the earliest roots of modern and feminist performance art, contributed to the consolidation of L. M. Montgomery Studies as an academic field, and claimed women's confessional discourses as a sub-discipline of autobiographical studies.
Dimitri Nasrallah is the author of three novels, most recently The Bleeds (2018). He was born in Lebanon in 1977, during the civil war, and lived in Kuwait, Greece, and Dubai before moving to Canada in 1988. His first novel, Blackbodying (2005), won The Quebec Writers' Foundation's First Book Prize and was a finalist for the Grand Prix du livre de Montréal. His second novel, Niko (2011), won the Hugh MacLennan Prize for Fiction, was nominated for CBC's Canada Reads and the International IMPAC Dublin Literary Award, and went on to become a critical and commercial success in French. A film adaptation is currently in pre-production. He lives in Montreal, where he is fiction editor for the Esplanade Books imprint at Véhicule Press. He is currently translating Éric Plamondon's 1984 Trilogy from French to English.
Shelagh Rogers is a veteran broadcast-journalist. She is the host and a producer of
The Next Chapter, an award-winning CBC Radio program devoted to writing in Canada. In 2011, she received an Order of Canada for promoting Canadian culture and for advocacy in mental health, adult literacy and reconciliation. That same year, she was named an Honorary Witness for the Truth and Reconciliation Commission of Canada. She is the co-editor of Speaking My Truth: Reflections on Reconciliation and Residential School, Reconciliation and the Way Forward, and Speaking My Truth: The Journey to Reconciliation. She holds honorary doctorates from six universities, and in 2016 was the inaugural recipient of the Margaret Trudeau Award for Mental Health Advocacy. Shelagh and her producer Jacqueline Kirk share the 2015 Ontario Writers' Conferences Cornerstone Award.
---
Youth Author Award
Thank you for your submissions to the Youth Author Short Fiction category of the 2018 Amazon Canada First Novel Award.
New this year to the Amazon Canada First Novel Award is the Youth Author short-fiction category. Authors between the ages of 13 and 17 submit a short story under 3,000 words, and our panel of judges will choose the winner.
The prize for the winning short story is $5,000 and a mentorship lunch with The Walrus editors on Wednesday, May 23, 2018.
Full competition rules here
The deadline was Friday, March 30, 2018 at 11:59PM
---
First Novel Award
THANK YOU FOR YOUR SUBMISSION TO THE ADULT AUTHOR CATEGORY OF THE 2018 AMAZON CANADA FIRST NOVEL AWARD.
The shortlist was announced in April 2018 and the winner was announced on Tuesday, May 22, 2018, at an award ceremony in Toronto.
$40,000 Grand Prize
Full competition rules here
---
ABOUT AMAZON
Amazon is guided by four principles: customer obsession rather than competitor focus, passion for invention, commitment to operational excellence, and long-term thinking. Customer reviews, 1-Click shopping, personalized recommendations, Prime, Fulfillment by Amazon, AWS, Kindle Direct Publishing, Kindle, Fire tablets, Fire TV, Amazon Echo, and Alexa are some of the products and services pioneered by Amazon. For more information, visit Amazon.com/about and follow @AmazonNews.
ABOUT THE WALRUS
The Walrus provokes new thinking and sparks conversation on matters vital to Canadians. As a registered non-profit we publish independent, fact-based journalism, we produce national, ideas-focused events, including our flagship series The Walrus Talks, and we invest in the future by training emerging professionals in publishing and non-profit management. The Walrus is invested in the idea that a healthy society relies on informed citizens.
---
Past Shortlists and Winners
2022
2021
2020
2019
2017
2016
Get in Touch
For more information please contact us at amazoncanadafirstnovelaward@thewalrus.ca.
Contact us