Sorry, your browser doesn't support embedded videos.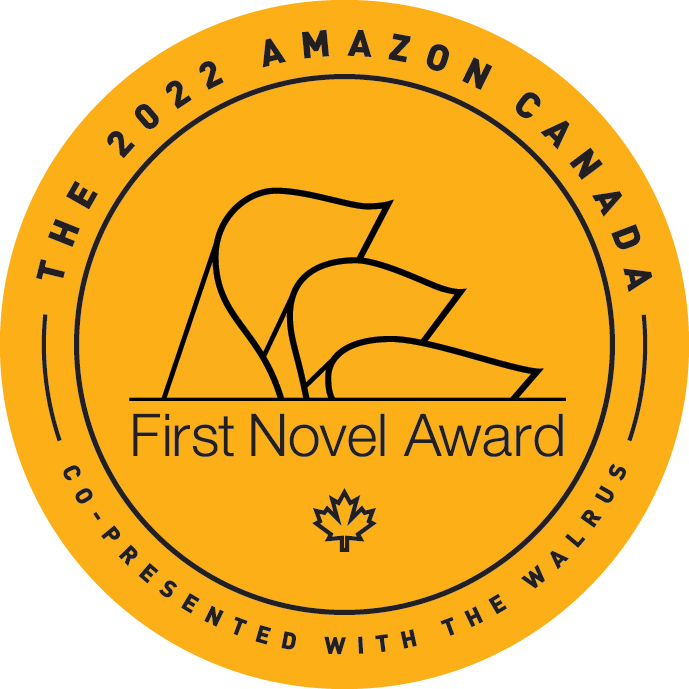 2022 Amazon Canada First Novel Award
Amazon Canada and The Walrus are pleased to announce the shortlists for the forty-sixth annual Amazon Canada First Novel Award – Adult Novel category and Youth Short Story category.
---
Established in 1976, the First Novel Award program has launched the careers of some of Canada's most beloved novelists. Previous winners include Michael Ondaatje, Joan Barfoot, Joy Kogawa, W. P. Kinsella, Nino Ricci, Rohinton Mistry, Michael Redhill, Mona Awad, Katherena Vermette, and last year's winner, Michelle Good.
The winner of the Adult Novel category will receive $60,000, and each of the six finalists will receive $6,000 in prize money. The Youth Short Story category invites authors between the ages of thirteen and seventeen to submit a short story under 3,000 words. The winner in this category will receive $5,000 and a mentorship lunch with editors of The Walrus.
The winners will be announced in Toronto on Wednesday, June 1, 2022.
---
The 2022 Adult First Novel Category Shortlist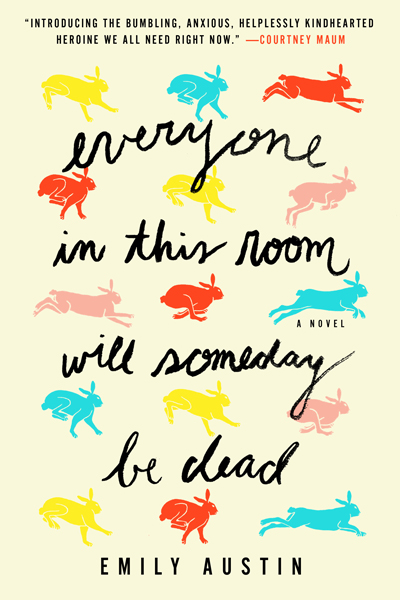 Everyone in This Room Will Someday Be Dead, Emily Austin (Atria)
Gilda, a twenty-something, atheist, animal-loving lesbian, cannot stop ruminating about death. Desperate for relief from her panicky mind and alienated from her repressive family, she responds to a flyer for free therapy at a local Catholic church, and finds herself being greeted by Father Jeff, who assumes she's there for a job interview. Too embarrassed to correct him, Gilda is abruptly hired to replace the recently deceased receptionist Grace.
In between trying to memorize the lines to Catholic mass, hiding the fact that she has a new girlfriend, and erecting a dirty dish tower in her crumbling apartment, Gilda strikes up an email correspondence with Grace's old friend. She can't bear to ignore the kindly old woman who has been trying to reach her friend through the church inbox, but she also can't bring herself to break the bad news. Desperate, she begins impersonating Grace via email. But when the police discover suspicious circumstances surrounding Grace's death, Gilda may have to finally reveal the truth of her mortifying existence.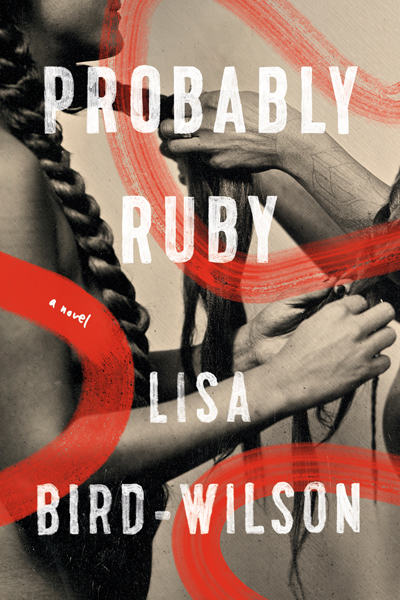 Probably Ruby, Lisa Bird-Wilson (Penguin Random House Canada/Doubleday Canada)
Relinquished as an infant, Ruby is placed in a foster home and finally adopted by Alice and Mel, a less-than-desirable couple who can't afford to complain too loudly about Ruby's Indigenous roots. But when her new parents' marriage falls apart, Ruby finds herself vulnerable and in compromising situations that lead her to search, in the unlikeliest of places, for her Indigenous identity.
Unabashedly self-destructing on alcohol, drugs and bad relationships, Ruby grapples with the meaning of the legacy left to her. In a series of expanding narratives, Ruby and the people connected to her tell their stories and help flesh out Ruby's history. Seeking understanding of how we come to know who we are, Probably Ruby explores how we find and invent ourselves in ways as peculiar and varied as the experiences of Indigenous adoptees themselves. Ruby's voice, her devastating honesty and tremendous laugh, will not soon be forgotten.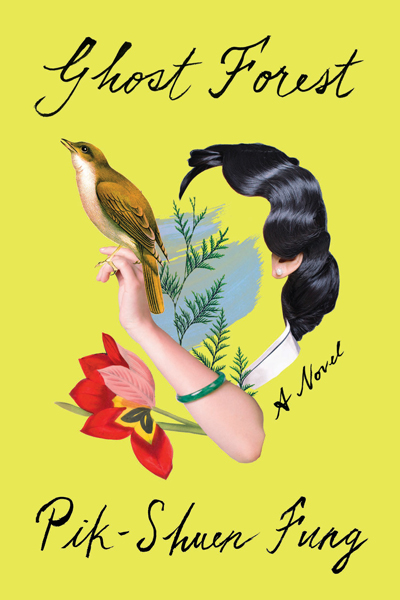 Ghost Forest, Pik-Shuen Fung (Strange Light)
How do you grieve, if your family doesn't talk about feelings?
This is the question the unnamed protagonist of Ghost Forest considers after her father dies. One of the many Hong Kong "astronaut" fathers, he stays there to work, while the rest of the family immigrated to Canada before the 1997 Handover, when the British returned sovereignty over Hong Kong to China.
As she revisits memories of her father through the years, she struggles with unresolved questions and misunderstandings. Turning to her mother and grandmother for answers, she discovers her own life refracted brightly in theirs.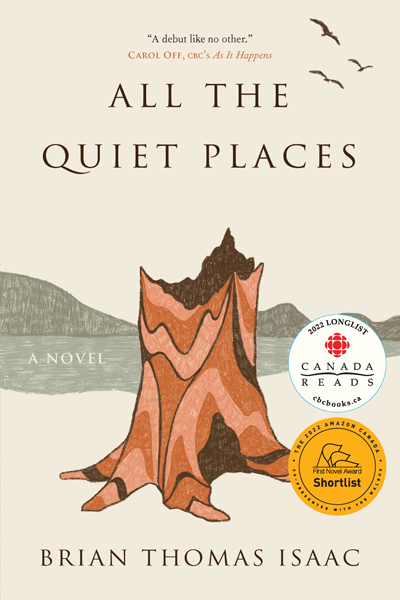 All The Quiet Places, Brian Thomas Isaac (TouchWood Editions/Brindle & Glass)
It's 1956, and six-year-old Eddie Toma lives with his mother, Grace, and his little brother, Lewis, near the Salmon River on the far edge of the Okanagan Indian Reserve in the British Columbia Southern Interior. Grace, her friend Isabel, Isabel's husband Ray, and his nephew Gregory cross the border to work as summer farm labourers in Washington state. There Eddie is free to spend long days with Gregory exploring the farm: climbing a hill to watch the sunset and listening to the wind in the grass. The boys learn from Ray's funny and dark stories. But when tragedy strikes, Eddie returns home grief-stricken, confused, and lonely.
Eddie's life is governed by the decisions of the adults around him. Grace is determined to have him learn the ways of the white world by sending him to school in the small community of Falkland. On Eddie"s first day of school, as he crosses the reserve boundary at the Salmon River bridge, he leaves behind his world. Grace challenges the Indian Agent and writes futile letters to Ottawa to protest the sparse resources in their community. His father returns to the family after years away only to bring chaos and instability. Isabel and Ray join them in an overcrowded house. Only in his grandmother's company does he find solace and true companionship.
In his teens, Eddie's future seems more secure—he finds a job, and his long-time crush on his white neighbour Eva is finally reciprocated. But every time things look up, circumstances beyond his control crash down around him. The cumulative effects of guilt, grief, and despair threaten everything Eddie has ever known or loved.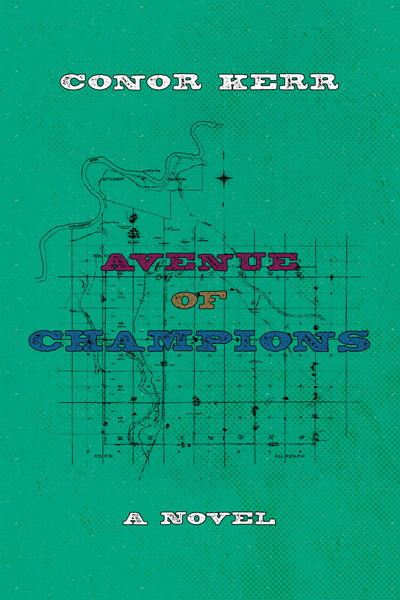 Avenue of Champions, Conor Kerr (Nightwood Editions)
Daniel is a young Métis man searching for a way to exist in a world of lateral violence, intergenerational trauma and systemic racism. Facing obstacles of his own at every turn, he observes and learns from the lived realities of his family members, friends, teachers and lovers. He finds hope in the inherent connection of Indigenous Peoples to the land, and the permanence of culture, language, and ceremony in the face of displacement.
Set in Edmonton, this story considers Indigenous youth in relation to the urban constructs and colonial spaces in which they survive—from violence, whitewashing, trauma and racism to language revitalization, relationships with Elders, re-staking land claims and, ultimately, triumph. Based on Papaschase and Métis oral histories and lived experience, Conor Kerr's debut novel will not soon be forgotten.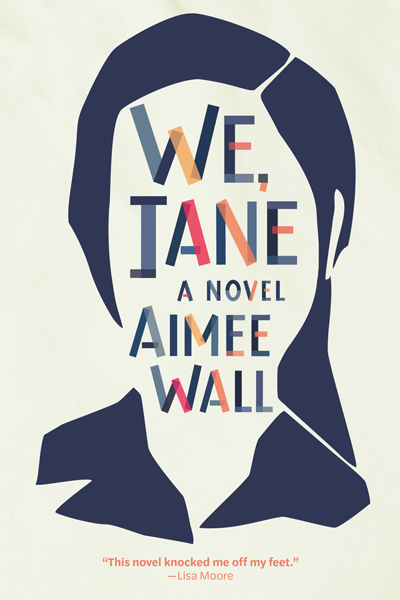 We, Jane, Aimee Wall (Book*hug Press)
Searching for meaning in her Montreal life, Marthe begins an intense friendship with an older woman, also from Newfoundland, who tells her a story about purpose, about a duty to fulfill. It's back home, and it goes by the name of Jane.
Marthe travels back to a small community on the island with the older woman to continue the work of an underground movement in 60s Chicago: abortion services performed by women, always referred to as Jane. She commits to learning how to continue this legacy and protect such essential knowledge. But the nobility of her task and the reality of small-town life compete, and personal fractures within their group begin to grow.
---

The Shortlisted Authors
"It was a high honour, and a great privilege, to bear witness to the birthing voices emerging into our collective arena of storytelling. I am in complete awe of these writers, on the shortlist and not, knowing full well the creative labour, emotional pouring, and memory animating it takes to craft a story into a novel. Furthermore, what excites me is being able to participate, as colleague, with these writers and see the new crest of fiction and fictional styles and forms waving on the literary horizon. Congratulations, one and all, you've all changed me in some way, shape, and/or form."
-Joshua Whitehead, 2022 Adult First Novel category judge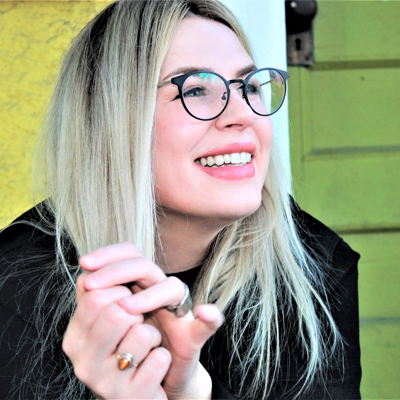 Emily Austin
was born in St. Thomas, Ontario. She studied English Literature and Library and Information Science at Western University. She has a background working in libraries, teaching, and working as an information architect. She currently resides in Ottawa and her second novel, Interesting Facts About Space, is coming soon.
▶️ [WATCH] Five questions for Emily Austin
---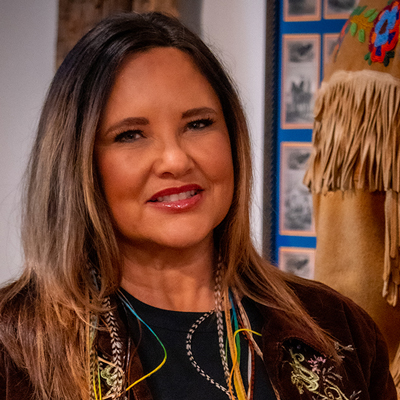 Lisa Bird-Wilson
is a Saskatchewan Métis and nêhiyaw writer. Her short-story collection, Just Pretending (Coteau Books, 2013), won four Saskatchewan Book Awards, including 2014 Book of the Year. Her debut poetry collection, The Red Files (Nightwood Editions, 2016), is inspired by family and archival sources, and reflects on the legacy of the residential school system and the fragmentation of families and histories. She is the chair of the Saskatchewan Anskohk Writers Circle Inc. (SAWCI)—the group that hosts the nskohk Indigenous Literature Festival—and the CEO of the Gabriel Dumont Institute of Native Studies and Applied Research Inc. in Saskatoon.
▶️ [WATCH] Five questions for Lisa Bird-Wilson
---
Pik-Shuen Fung
was born in Hong Kong and grew up in Vancouver. She is a Kundiman Fiction Fellow, a Kundiman Mentorship Lab Fellow, and a Margins Fellow at the Asian American Writers' Workshop. She has been awarded residencies at the Millay Colony and Storyknife, and her writing has appeared in The Margins and Ricepaper Magazine. She holds an MFA in fine art from the School of Visual Arts and a BA in visual art from Brown University. Her artwork has been exhibited at the Newark Museum, the Katonah Museum, the Secret Theatre, and Beverly's.
▶️ [WATCH] Five questions for Pik-Shuen Fung
---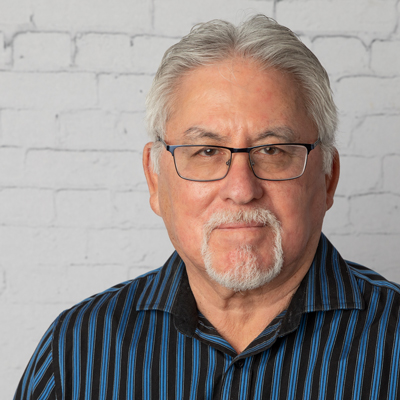 Brian Thomas Isaac
was born on the Okanagan Indian Reserve, situated in south central British Columbia. As a teenager he had a short career riding bulls in local rodeos until common sense steered him away, he then went on to work in the northern Alberta oil fields before retiring as a bricklayer. Writing is something he has done all of his life. A lover of sports, Brian has coached minor hockey and played slow-pitch, and when he's not spending time with his three grandchildren you can find him on the golf course. He lives with his wife in the Salmon River Valley near Falkland, British Columbia.
▶️ [WATCH] Five questions for Brian Thomas Isaac
---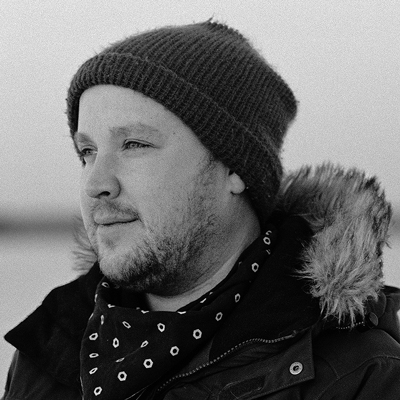 Conor Kerr
is a Métis/Ukrainian writer and labrador retriever enthusiast. A member of the Métis Nation of Alberta, he is descended from the Lac Ste. Anne Metis and the Papaschase Cree Nation. His Ukrainian family were settlers in Treaty 4 territory in Saskatchewan. In 2021 he received The Malahat Review's long poem prize and was longlisted for the CBC poetry prize. In 2020 he won The Fiddlehead's Ralph Gustafson Poetry Award. He is the author of the novel
Avenue of Champions
, and the poetry collection
An Explosion of Feathers
. His next collection of poetry,
Old Gods
, is coming out in the Spring of 2023 with Nightwood Editions.
▶️ [WATCH] Five questions for Conor Kerr
---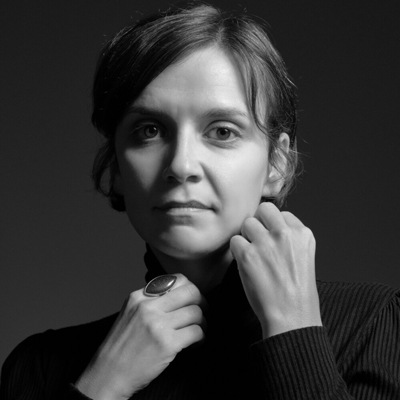 Aimee Wall
is a writer and translator. Her essays, short fiction, and criticism have appeared in numerous publications, including Maisonneuve, Matrix Magazine, the Montreal Review of Books, and Lemon Hound. Wall's translations include Vickie Gendreau's novels Testament (2016), and Drama Queens (2019), and Sports and Pastimes by Jean-Philippe Baril Guérard (2017). Originally from Grand Falls-Windsor, Newfoundland and Labrador, she currently lives in Montreal.
▶️ [WATCH] Five questions for Aimee Wall
---

Youth Short Story Category Shortlist
"I talk to thousands of children each year, across North America, and I talk to them about the importance of Story. I tell them how important it is to tell their stories, because we need their truths, both today and tomorrow. In all the incredible submissions, I felt so much hope. There was talent and passion and truth in every piece, and it was not only an honour to read them, it was an exciting glimpse into the future, and what's in store. We are in good hands."
-David A. Robertson, 2022 Youth Short Story category judge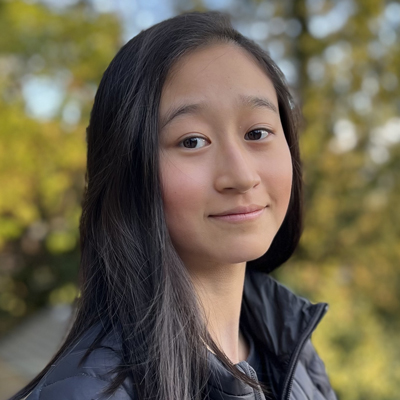 "What About the Wild Things?" Annabel Li
Annabel is a grade 10 student currently studying at Handsworth in North Vancouver, British Columbia She is an avid skier, figure skater, and pianist and aims to publish a YA novel one day.
"I was compelled to write this story by the rigid culture of the Asian immigrant family, as well as the stance they traditionally take when regarding artists and creatives."
---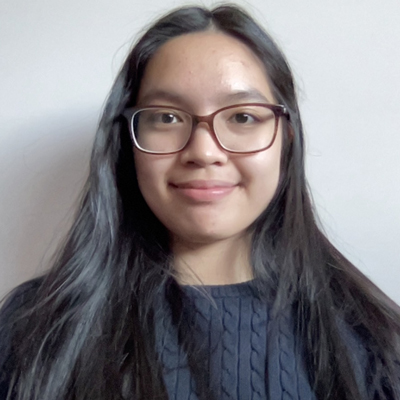 "The Leaf and the Ivy Vine" by Danielle Lopez
Danielle is a seventeen-year-old student from Pitt Meadows, British Columbia. She has a life-long passion for books and her hobbies include singing, playing piano and guitar, and knitting.
"My English class required me to write a short story extension, and I thought it'd be interesting to imagine what happened to the characters in O. Henry's "The Last Leaf." I also wanted to write a story about friendship, and how it relates to caring about another person, even when that person is difficult to get along with, and how friends stick out for each other both through thick and thin."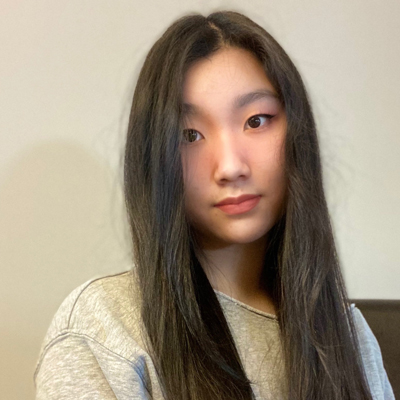 "Mei-Ying, The Heavens Are Crying" by Caitlin Mah
Caitlin is a seventeen-year-old student from Vancouver. Her works have appeared in print and online, and she was recently nominated for a Claudia Ann Seaman Award in Fiction. When not writing, she is planning trips to Italy and dreaming of owning a cat café.
"My story is a piece of love—if not for what it contains, then of what I love: justice, love itself, and the fight for both of these. I was inspired in part by Ilya Kaminsky's Deaf Republic. Kaminsky's microcosms of rebellion and the impact of turmoil upon the people rather than the nation (and the inherent, difficult complexity in this) are the intimacies I compelled myself to grapple with."
---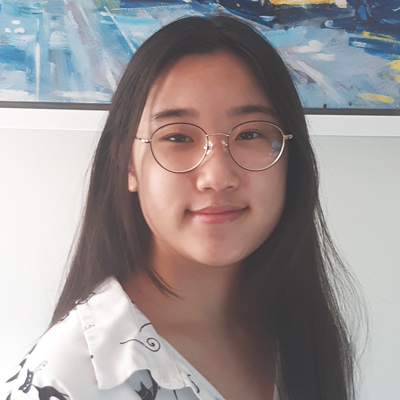 "Lilacs Glow Green" by Bohmie Song
Bohmie Song is a fifteen-year-old student in Hamilton, Ontario. She is an avid reader and loves cooking, planting, and sewing. She cherishes her Korean culture and dreams of joining a long line of writers in her family.
"I have always liked science fiction/horror texts and more open ended stories. I was compelled by works such as The Pedestrian by Ray Bradbury to push myself out of my comfort zones and start writing the stories I always wanted to read."
---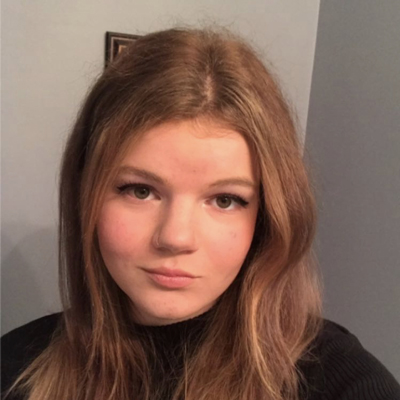 "Fear Bright Eyes" by Cassie Thompson
Cassie is a seventeen-year-old high school senior from Vancouver. She is an avid reader and writer and inherited a passion for books from her mother.
"I wanted to create a novel of my own with the many ideas my imagination has created. This is the prologue to one of those unwritten stories."
---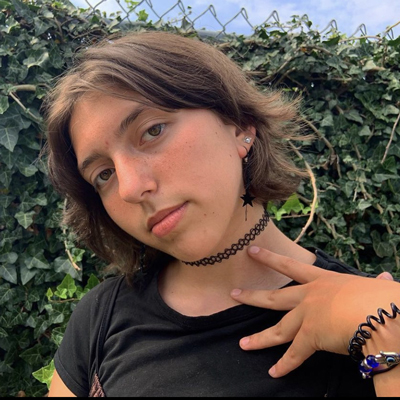 "A Rose Once Grew Here" by Celeste Trealout
Celeste is from Leamington, Ontario. She is an aspiring novelist who hopes to one day publish short stories or poetry to share her experiences with the world. She enjoys drawing, painting, and reading horror stories or soul crushing novels.
"I was compelled to write this story because of the loss of a friend. She meant the world to me and my life without her felt empty. This helped me keep her alive and create bittersweet memories."
---

2022 Youth Author Special Guest Speaker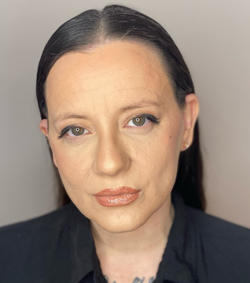 The guest speaker is chosen each year based on the preferences of the Youth Short Story category applicants when, during the submission phase, they are asked to name their favourite Canadian novel. This year, the youth applicants have chosen the renowned author Cherie Dimaline to address them and to present the award at the ceremony.
Cherie Dimaline is a member of the Georgian Bay Métis Community in Ontario. Her 2017 book, The Marrow Thieves, won the Governor General's Literary Award and the prestigious Kirkus Prize for Young Readers, as well as was the fan favourite for CBC's 2018 Canada Reads. It was named a Book of the Year on numerous lists, including that by the National Public Radio, the School Library Journal, the New York Public Library, the Globe and Mail, Quill & Quire, and the CBC; has been translated into several languages; and continues to be a national bestseller five years later. Her most recent novel for adults, Empire of Wild (Penguin Random House Canada), became an instant Canadian bestseller and was named Indigo's #1 Best Book of 2019. It was published in the US through William Morrow in July 2020. Dimaline received the prestigious Writers' Trust Engel Findley Award in 2021. Her most recent YA novel, Hunting by Stars, was published in Canada and the US in 2021. The novel is a 2022 American Indian Library Association Youth Literature Award Young Adult Honor Book. She lives in Midland, Ontario, where she is working on a few new YA books, her next adult novel, and writing for film and TV projects.
2022 Judging Panel
Past Shortlists and Winners
2021
2020
2019
2018
2017
2016
Get in Touch
For more information please contact us at amazoncanadafirstnovelaward@thewalrus.ca.
Contact us