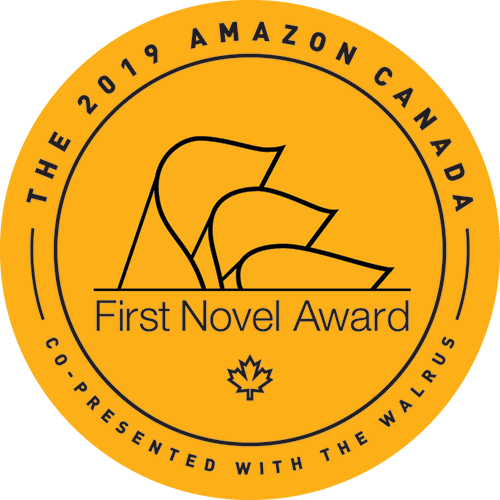 Amazon Canada First Novel Award 2019
Celebrating debut Canadian novelists since 1976
Casey Plett wins $60,000 Amazon Canada First Novel Award for her book Little Fish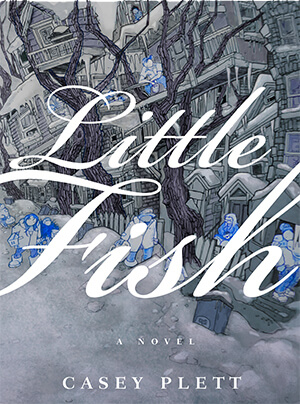 Little Fish
was chosen from a shortlist of six first novels by a distinguished panel of judges.
"Whereas last year's crop seemed more focused on Canada's place in the world, with an emphasis on international conflict, this year's most evocative writers have trained their gaze inward," says 2019 judge Dimitri Nasrallah, "exploring the nuances of identity, history, and class that have systemically defined and divided Canadians."
From 2019 judge Diane Schoemperlen: "With so many great books to choose from, I have come away from the judging process feeling more confident than ever before that the future of the Canadian novel will continue to be vibrant, passionate, and always illuminating."
"Our most difficult job was to shortlist just six books out of dozens of contenders," says Doretta Lau, also a 2019 judge. "These books show us the power that story has to bring our communities together and how literature enriches our hearts, minds, and spirits."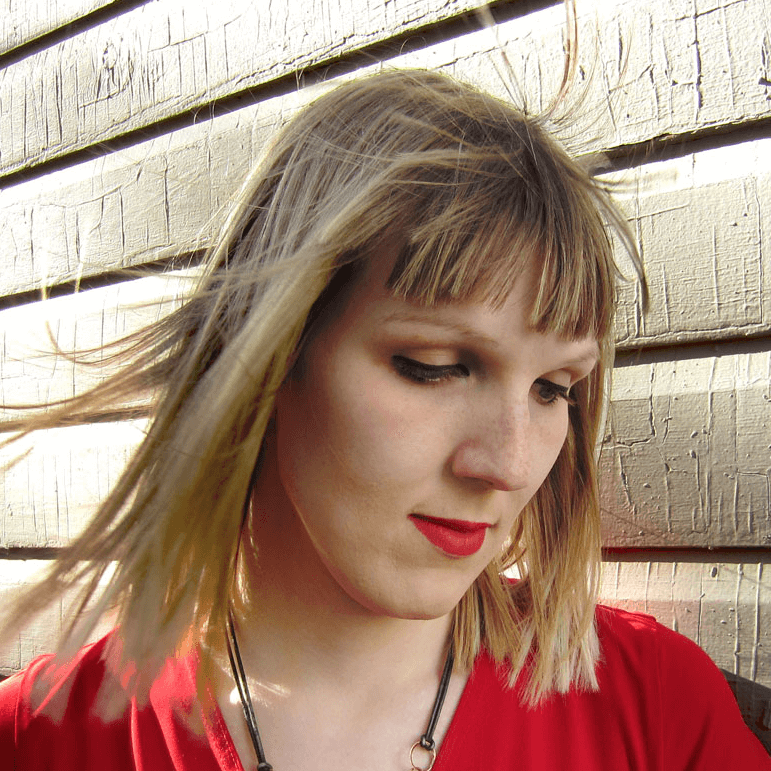 Casey Plett is the author of the short-story collection 
A Safe Girl to Love
 and co-editor of the anthology 
Meanwhile, Elsewhere: Science Fiction and Fantasy from Transgender Writers
. She wrote a column on transitioning for McSweeney's Internet Tendency and her essays and reviews have appeared in the 
New York Times, Maclean's
, The Walrus, 
Plenitude, the Winnipeg Free Press
, and other publications. She is the winner of a Lambda Literary Award for Best Transgender Fiction and received an honour of distinction from the Writers Trust of Canada's Dayne Ogilvie Prize for LGBTQ Emerging Writers. She lives in Windsor, Ontario.
---
Congratulations to our 2019 Youth Author Award winner, fifteen-year-old Jenniffer Meng, who won $5000 and a mentorship lunch with editors of The Walrus for her winning short story, "Where Do All the Birds Go??".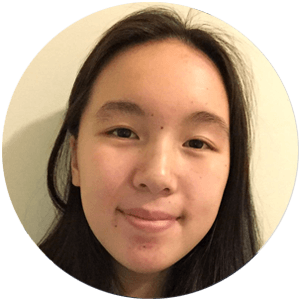 "I feel lucky to have had the chance to read this range of stories by young writers," says Alix Hawley, 2019's Youth Short Story Category judge, "many of them were extremely good, some outstanding, and all had the writer's heart in them. The breadth of subjects, genres, and voices gave a beautiful variety of reading experiences, from dystopian fantasy to comic adventure to astute psychological observation, set in this world or others. It was an honour to be allowed to share in them."
Jenniffer Meng is a high school student from Ontario. She likes drinking orange juice, watching Studio Ghibli movies, and painting in her free time.
---
The Amazon Canada First Novel Award recognizes the outstanding achievement of a Canadian first-time novelist. Since 1976, the First Novel Award has launched the careers of some of Canada's most beloved novelists, including Michael Ondaatje, Joan Barfoot, Joy Kogawa, W. P. Kinsella, Nino Ricci, Rohinton Mistry, Anne Michaels, André Alexis, Michael Redhill, Mary Lawson, Colin McAdam, Joan Thomas, and David Bezmozgis.
---
2019 Shortlist
Liz Harmer, The Amateurs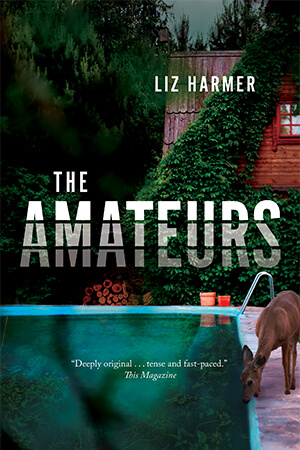 In a time and place only slightly removed from now, PINA, the world's largest tech company, has introduced society to a new product: Port. This irresistible device lets users travel through space and time and is mysteriously powered by nostalgia and longing. Step inside a Port, and find yourself transported any place your heart desires, real or imagined. Earth's population plummets when many who pass through the Port don't come back—either because they're unwilling or unable to return.
          
In The Amateurs, Liz Harmer has crafted a subtle, many-faceted debut novel about rapture and romance—and the strange, dark, powerful alchemy that happens when technology meets desire.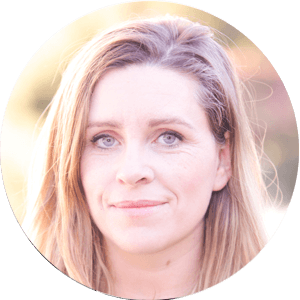 Liz Harmer's stories and essays have been published in The Malahat Review, PRISM, Grain, The New Quarterly, Little Brother and other journals. She has won a National Magazine Award in personal journalism, was longlisted for the CBC Short Story Prize and was a finalist for a Glimmer Train Press prize. She holds an MA in creative writing from the University of Toronto, where her mentor was Charles Foran. She has also studied with David Bezmozgis, Richard Greene, Robert McGill and Richard Bausch. Raised in Hamilton, Ontario, she now lives with her husband and their three young daughters in southern California, where she is hard at work on a second novel.
---
Tyler Hellard, Searching for Terry Punchout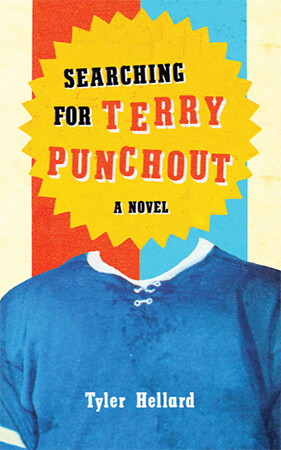 Adam Macallister's sports-writing career is about to end before it begins, but he's got one last shot: a 
Sports Illustrated
 profile about hockey's most notorious goon, the reclusive Terry Punchout who also happens to be Adam's estranged father. Adam returns to Pennington, Nova Scotia, where Terry now lives in the local rink and drives the Zamboni. Going home means drinking with old friends, revisiting neglected relationships and dealing with lingering feelings about his father and dead mother—and discovering that his friends and family are kinder and more complicated than he ever gave them credit for. Searching for Terry Punchout is a charming and funny tale of hockey, small-town Maritime life and how, despite our best efforts, nothing can save us from turning into our parents.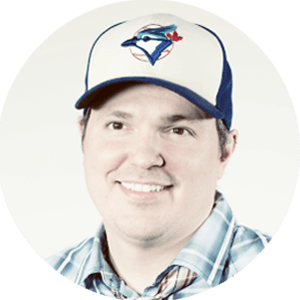 Tyler Hellard grew up in Prince Edward Island, graduated from St. Francis Xavier University and now lives in Calgary with his wife and kids, where he writes commercial copy, technology criticism and essays. His non- fiction has appeared in
This Magazine
, The Walrus and on CBC Radio. Before finally quitting hockey at 18, he was pretty bad at it.
---
*Casey Plett, Little Fish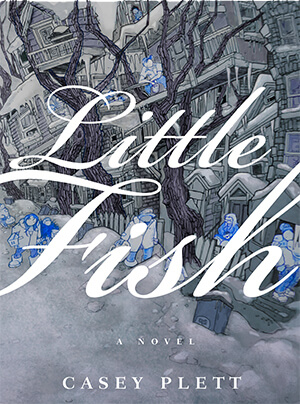 It's the dead of winter in Winnipeg, and Wendy Reimer, a thirty-year-old trans woman, feels like
her life is frozen in place. When her Oma (grandmother) passes away Wendy receives an unexpected call from a distant family friend who tells her a startling secret: Wendy's Opa (grandfather) —a devout Mennonite farmer—might have been transgender himself. At first, she dismisses this revelation, but as Wendy's life grows increasingly volatile, she finds herself aching for the lost pieces of her Opa's truth. Can Wendy unravel the mystery of her grandfather's world and reckon with the culture that both shaped and rejected her? She's determined to try. Alternately warm hearted and dark spirited, desperate and mirthful, Little Fish explores the winter of discontent in the life of one transgender woman as her past and future become irrevocably entwined.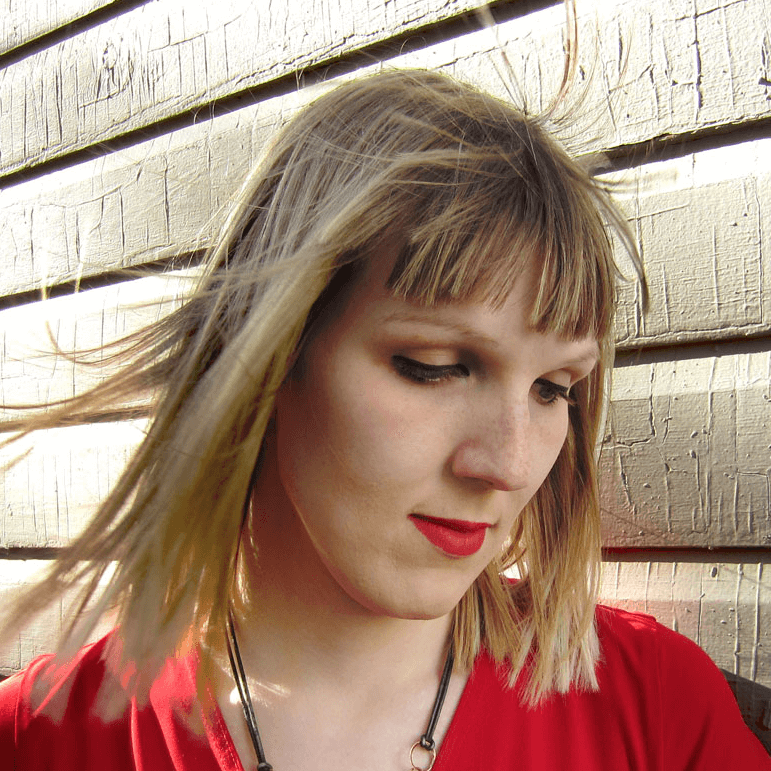 Casey Plett is the author of the short-story collection 
A Safe Girl to Love
 and co-editor of the anthology 
Meanwhile, Elsewhere: Science Fiction and Fantasy from Transgender Writers
. She wrote a column on transitioning for McSweeney's Internet Tendency and her essays and reviews have appeared in the 
New York Times, Maclean's
, The Walrus, 
Plenitude, the Winnipeg Free Press
, and other publications. She is the winner of a Lambda Literary Award for Best Transgender Fiction and received an honour of distinction from the Writers Trust of Canada's Dayne Ogilvie Prize for LGBTQ Emerging Writers. She lives in Windsor, Ontario.
---
Tanya Tagaq, Split Tooth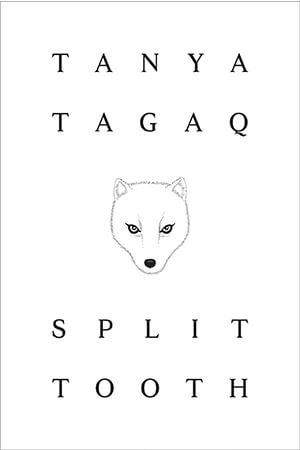 Fact can be as strange as fiction. It can also be as dark, as violent, as rapturous. In the end, there may be no difference between them. A girl grows up in Nunavut in the 1970s. She knows joy, and friendship and her parents' love. She knows boredom and listlessness and bullying. She knows the tedium of the everyday world and the raw, amoral power of the ice and sky, the seductive energy of the animal world. She knows the ravages of alcohol and of violence at the hands of those she should be able to trust. She sees the spirits that surround her and the immense power that dwarfs all of us.  When she becomes pregnant, she must navigate all this.
Veering back and forth between the grittiest features of a small Arctic town, the electrifying proximity of the world of animals and ravishing world of myth, Tanya Tagaq explores a world where the distinctions between good and evil, animal and human, victim and transgressor, real and imagined lose their meaning—but the guiding power of love remains.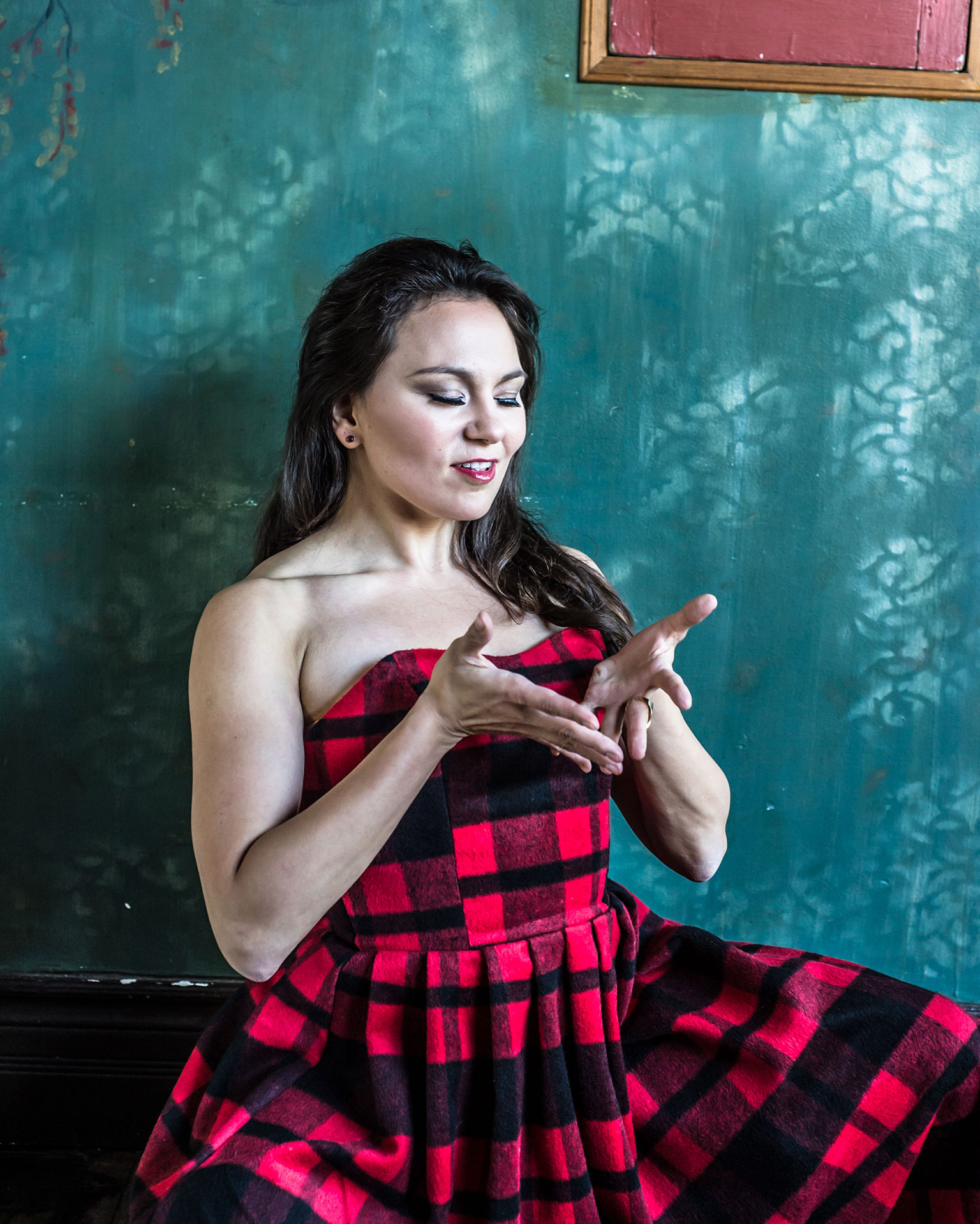 Tanya Tagaq is an improvisational performer, avant-garde composer and
experimental recording artist who won the 2014 Polaris Music Prize for her album Animism, a work that disrupted the music world in Canada and beyond with its powerfully original vision. While the Polaris Prize signaled an awakening to Tanya Tagaq's art and messages, she has been touring and collaborating with an elite international circle of artists for over a decade. Tagaq's improvisational approach lends itself to collaboration across genres, and recent projects have pulled her in vastly different directions, from contributing guest vocals to a F**ked Up song (a hardcore punk band from Toronto) to premiering a composition made for Kronos Quartet's Fifty for the Future collection and composing a piece for the Toronto Symphony Orchestra. Tanya's most recent album, Retribution, was released in fall 2016.
---
Joshua Whitehead, Jonny Appleseed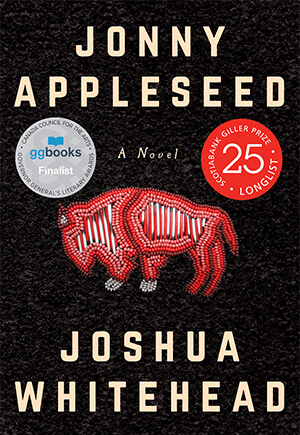 "You're gonna need a rock and a whole lotta medicine" is a mantra that Jonny Appleseed, a young two-spirit/Indigiqueer, repeats to himself in this vivid and utterly compelling debut novel by poet Joshua Whitehead. Off the reserve and trying to find ways to live and love in the big city of Winnipeg, Jonny becomes a cybersex worker who fetishizes himself in order to make a living. Self-ordained as an NDN glitter princess, Jonny has one week before he must return to the "rez"—and his former life—to attend the funeral of his stepfather. The seven days that follow are like a fever dream: stories of love, trauma, sex, kinship, ambition and the heartbreaking recollection of his beloved kokum (grandmother). Jonny's life is a series of breakages, appendages and linkages—and as he goes through the motions of preparing to return home, he learns how to put together the pieces of his life. Jonny Appleseed is a unique, shattering vision of First Nations life, full of grit, glitter and dreams.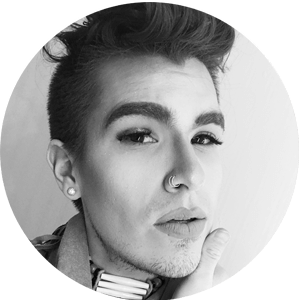 Joshua Whitehead is an Oji-Cree/nehiyaw, two-spirit/Indigiqueer member of Peguis First Nation (Treaty 1). He is the author of full-metal indigiqueer (Talonbooks, 2017) and the winner of the Governor General's History Award for the Indigenous Arts and Stories Challenge in 2016. He is working on a PhD in Indigenous literatures and cultures in the University of Calgary's English department (Treaty 7).
---
Ian Williams, Reproduction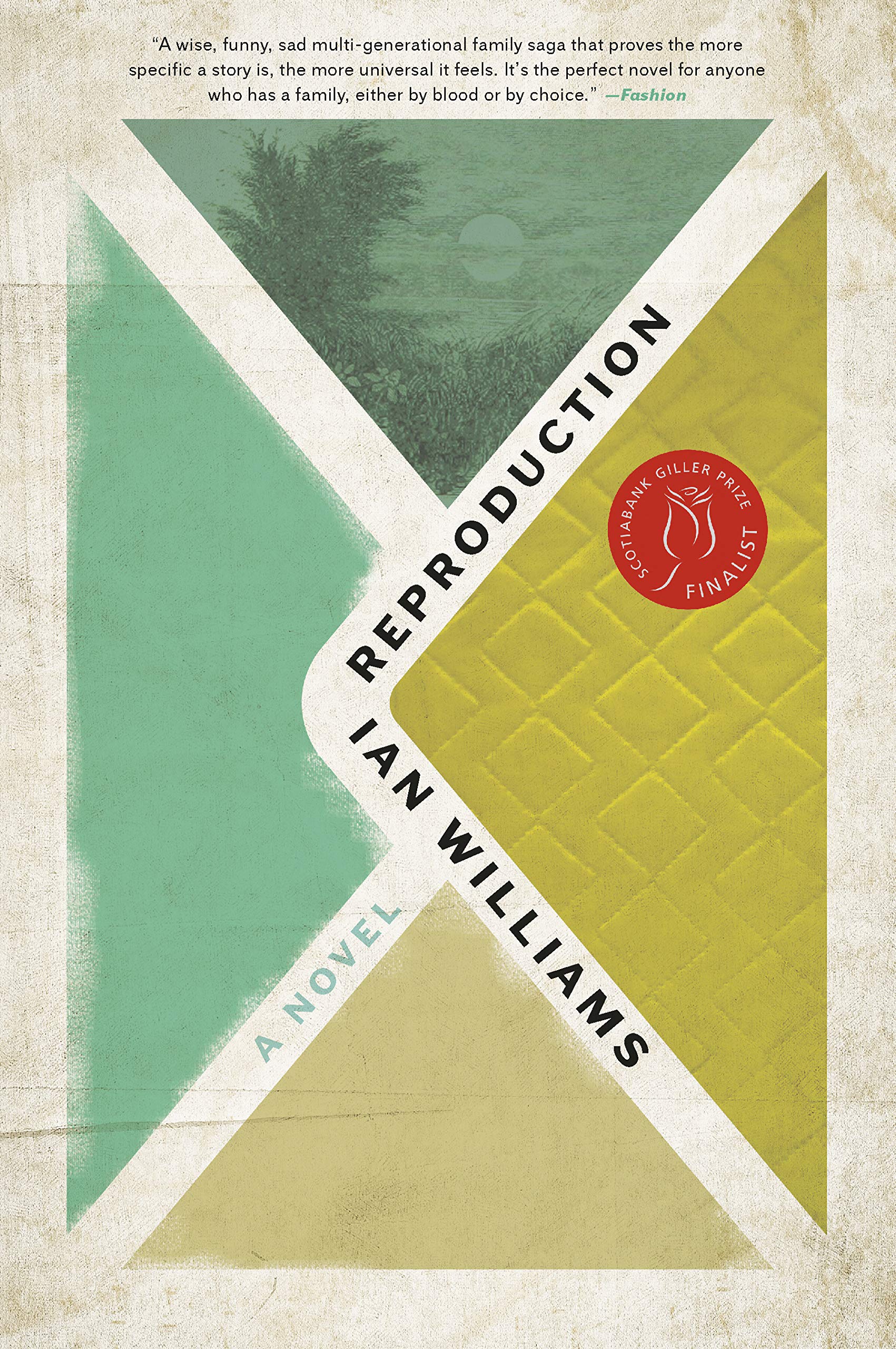 A hilarious, surprising and poignant love story about the way families are invented, Reproduction bangs lives together in a polyglot suburb of Toronto. Felicia, a teen from an island nation, and Edgar, the lazy heir of a wealthy German family, meet as their mothers are dying. When Felicia's mother dies and Edgar's does not, Felicia drops out of high school and takes a job as Mutter's caregiver. While Felicia and Edgar don't quite understand each other, they form a bond built on grief (and proximity) that results in the birth of a son Felicia calls Armistice, or Army.     
Some years later, Felicia and Army are living in the basement of a home owned by Oliver, a divorced man of Portuguese descent who has two kids—the teenage Heather and the odd little Hendrix. They form an unconventional family. Then Army's fascination with his absent father—and his absent father's money—begins to grow, as odd gifts from Edgar begin to show up. A brutal assault, a mortal disease, a death and a birth reshuffle this group of people again to form another version of the family.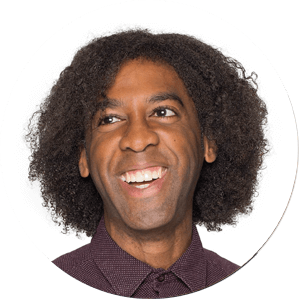 Ian Williams is the author of Personals, which was shortlisted for the Griffin Poetry Prize and the Robert Kroetsch Poetry Book Award; Not Anyone's Anything, winner of the Danuta Gleed Literary Award for the best first collection of short fiction in Canada; and You Know Who You Are, a finalist for the ReLit Award for poetry in 2011. He was named one of ten
Canadian writers to watch by the CBC. Williams completed his PhD in English at the University of Toronto, mentored by George Elliott Clarke, and is currently an assistant professor of poetry in the creative-writing program at the University of British Columbia. He was the 2014–2015 Canadian writer-in-residence for the University of Calgary's Distinguished Writers Program. He has held fellowships or residencies at the Banff Centre, the Vermont Studio Center, Cave Canem, the Kimmel Harding Nelson Center for the Arts and Palazzo Rinaldi in Italy. His writing has appeared in several North American journals and anthologies.
---
Youth Short Story Category
We asked the finalists for the 2019 Youth Short Story category how they find their voice amid the cacophony of the information age.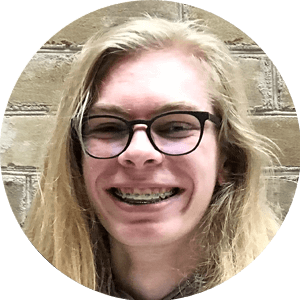 No. 2 in C Minor
, Sebrina Bank Jorgensen
Sebrina Bank Jorgensen is a grade-11 student who has been writing stories since grade one and imagining alternate worlds for even longer. Since moving from Denmark to Canada in 2012, she has had poetry published in two young writers' collections, earned one gold and two silver awards in the Commonwealth Writing Competition and made a longlist, of 800, in a literary competition that had over 150,000 submissions. When not hunched over a computer, writing, she dwells in her basement, painting.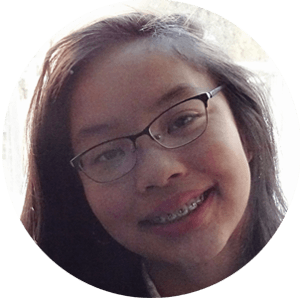 If Androids Died Like Birds
, Zanna Fong
Zanna Fong is a self-proclaimed observer and has spent her last 17 years of life watching how the world works on the busy streets of Toronto. As a full-time student, part-time writer and a dreamer around the clock, she aspires to become a writing doctor and to own a library. Apart from her room and libraries, she can most often be found composing songs on her piano or looking up strange and beautiful words (her favourite is currently sonder).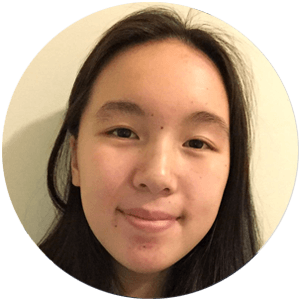 Where Do All the Birds Go?
, Jenniffer Meng
Jenniffer Meng is a high-school student from Ontario. She likes drinking orange juice, watching Studio Ghibli movies and painting in her free time.

---
2019 JUDGING PANEL
Adult Novel Category
Doretta Lau is the author of the short-story collection How Does a Single Blade of Grass Thank the Sun? (Nightwood Editions, 2014). The book was shortlisted for the City of Vancouver Book Award, longlisted for the Frank O'Connor International Short Story Award, and was named by The Atlantic as one of the best books of 2014. In 2013, she was a finalist for the Writers' Trust of Canada/McClelland & Stewart Journey Prize. She has written on arts and culture for Artforum International, South China Morning Post, the Wall Street Journal Asia, ArtReview, LEAP, and The Walrus. She completed an MFA in writing at Columbia University. Her fiction and poetry have appeared in Day One, Event, Grain Magazine, Prairie Fire, Prism International, Ricepaper, Room Magazine, sub-terrain, and Zen Monster. She splits her time between Vancouver and Hong Kong, where she is at work on a comedic novel about a dysfunctional workplace, called We Are Underlings.
Dimitri Nasrallah is the author of three novels, most recently The Bleeds (2018). He was born in Lebanon in 1977, during the civil war, and lived in Kuwait, Greece, and Dubai before moving to Canada in 1988. His first novel, Blackbodying (2005), won the Quebec's McAuslan First Book Prize and was a finalist for the Grand Prix du Livre de Montréal. His second novel, Niko (2011), won the Hugh MacLennan Prize for Fiction, was nominated for the CBC's Canada Reads and the International IMPAC Dublin Literary Award, and went on to become a critical and commercial success in French. A film adaptation is currently in preproduction. He lives in Montreal, where he is fiction editor for the Esplanade Books imprint at Véhicule Press. He is currently translating Éric Plamondon's 1984 trilogy from French to English.
Diane Schoemperlen is the author of fourteen books, including This Is Not My Life: A Memoir of Love, Prison, and Other Complications which was shortlisted for the 2017 RBC Taylor Prize. Her collection Forms of Devotion: Stories and Pictures won the 1998 Governor General's Award for English Fiction. Her most recent book, First Things First: Early and Uncollected Stories, was published in 2017. She has received two awards from the Writers' Trust of Canada: the 2007 Marian Engel Award and the 2017 Matt Cohen Award. In 2018, she was awarded the Molson Prize in Arts by the Canada Council for the Arts "in recognition of exceptional achievement and outstanding contribution to the cultural and intellectual heritage of Canada." Born and raised in Thunder Bay, Ontario, Diane has lived in Kingston, Ontario, for over thirty years.
Youth Short Story Category
Alix Hawley studied English literature and creative writing at Oxford University, the University of East Anglia, and the University of British Columbia. Her story collection, The Old Familiar (Thistledown Press), was longlisted for the ReLit award. Several pieces have won accolades from the CBC: "Witching" won the 2017 Literary Awards Short Story Prize, while "Tentcity" and "Jumbo" were runners-up in 2012 and 2014, and "Pig (for Oma)" won the 2014 Bloodlines memoir contest. Her first novel, All True Not a Lie in It, was published by Knopf as its New Face of Fiction pick for 2015, was longlisted for the Scotiabank Giller Prize, and won the Amazon.ca First Novel Award and BC Book Prize for Fiction. My Name is a Knife, her second novel and one of Esi Edugyan's picks for the year, was published in 2018. Alix lives in British Columbia.
---
ABOUT AMAZON
Amazon is guided by four principles: customer obsession rather than competitor focus, passion for invention, commitment to operational excellence, and long-term thinking. Customer reviews, 1-Click shopping, personalized recommendations, Prime, Fulfillment by Amazon, AWS, Kindle Direct Publishing, Kindle, Fire tablets, Fire TV, Amazon Echo, and Alexa are some of the products and services pioneered by Amazon. For more information, visit Amazon.com/about and follow @AmazonNews.
ABOUT THE WALRUS
The Walrus provokes new thinking and sparks conversation on matters vital to Canadians. As a registered non-profit we publish independent, fact-based journalism, we produce national, ideas-focused events, including our flagship series The Walrus Talks, and we invest in the future by training emerging professionals in publishing and non-profit management. The Walrus is invested in the idea that a healthy society relies on informed citizens.
Past Shortlists and Winners
2022
2021
2020
2018
2017
2016
Get in Touch
For more information please contact us at amazoncanadafirstnovelaward@thewalrus.ca.
Contact us