Stéphane Larue, author of The Dishwasher (Biblioasis/Biblioasis International Translation Series) is the winner of the forty-fourth annual Amazon Canada First Novel Award (amazon.ca/firstnovelaward), which celebrates first-time Canadian novelists. Larue, a resident of Longueuil, Quebec, receives a grand cash prize of $60,000.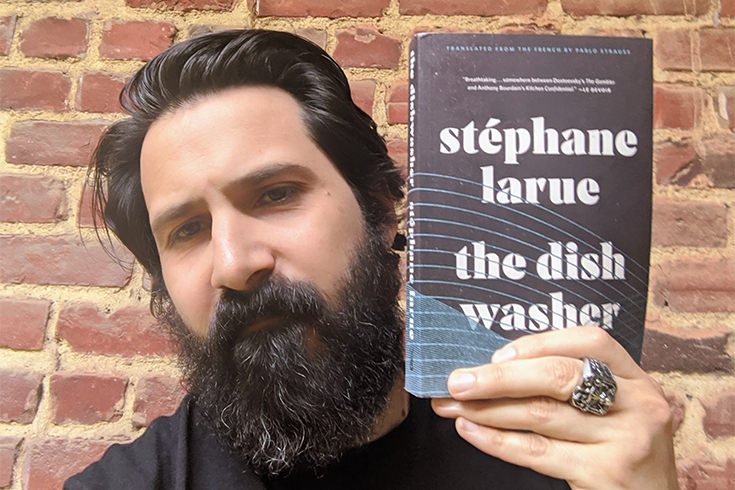 The Dishwasher
plunges the reader into a world where everyone depends on each other—for better or for worse. Translated into English by Pablo Strauss, the book is set in Montreal in October 2002. Awaiting payment for his first freelance gig, and caught in a web of lies to his family and friends, a graphic design student with a gambling addiction takes on a job as a dishwasher at the sophisticated La Trattoria restaurant. Thrust into a roiling cast of characters all moving with the whirlwind speed of the evening rush, it's not long before he finds himself in over his head once again.
The Dishwasher is available in print and Kindle editions on Amazon.ca as well as in audiobook format through Audible.ca.
Larue's book was chosen from a shortlist of six works, which also included:
The Western Alienation Merit Badge, Nancy Jo Cullen (Wolsak and Wynn Publishers/Buckrider Books)
Going Dutch, James Gregor (Simon & Schuster)
Mooncalves, Victoria Hetherington (Now Or Never Publishing)
Aria, Nazanine Hozar (Penguin Random House Canada/Knopf Canada)
When We Were Vikings, Andrew David MacDonald (Simon & Schuster)
Each shortlisted novelist received a $6,000 cash prize. All of the shortlisted books are also available in print and Kindle editions on Amazon.ca. The Western Alienation Merit Badge, Going Dutch, Aria, and When We Were Vikings are all currently available as audiobooks through Audible.ca.
"As our country continues to band together amid the COVID-19 pandemic, never before have the arts been so important to our collective well-being," says Minister of Canadian Heritage Steven Guilbeault. "Not only do they forge lasting bonds among our many diverse communities, they also help reflect Canada's soul. Our government recognizes this, which is why we are a proud supporter of the arts across the country.
"Canadian literature, in particular, allows us to tell our many stories and share our Canadian values with the world. That is why, as Minister of Canadian Heritage, I would like to congratulate all the emerging authors celebrated today as part of the Amazon Canada First Novel Award announcement. Although we are not able to gather together in person, we can certainly show our appreciation for our talented writers by losing ourselves in a good story!"

---
Cate Freeborn, seventeen, Wins Youth Short Story Category
Now in its third year, the Youth Short Story category celebrates authors between the ages of thirteen and seventeen who have written a short story under 3,000 words. Seventeen-year-old Cate Freeborn was chosen as the winner by the First Novel Award's panel of judges. The prize for her winning short story, "74 Percent of the Victims of Nonfamily Abductions are Girls," is $5,000, along with a virtual mentorship workshop with editors of The Walrus.
"It was an absolute pleasure to immerse myself in this winning piece and the shortlisted stories," said judge Chelene Knight. "Writing is a difficult act, one that takes years and years to sculpt and refine. To read this calibre of work from such a young writer is what makes me excited about the future of publishing."
This year's shortlist for the Youth Short Story category, listed alphabetically, are:
74 Percent of the Victims of Nonfamily Abductions are Girls, Cate Freeborn
Remnants of an Orange, Yaani Dinu Mahapatuna
Bibi & Me, Nazanin Soghrati
---
Amazon Supports Canadian Authors and Young Readers
Though the decision was made to cancel the First Novel Award ceremony in light of the current circumstances, Amazon Canada—which has supported the First Novel Award for more than fifteen years—stands behind Canadian writers in these difficult times. A portion of the funds that were allocated for the physical event will be donated to the Canadian Writer's Emergency Relief Fund, and Audible.ca has generously agreed to match the donation. Amazon Canada looks forward to hosting the ceremony and celebrating debut novelists and aspiring writers again next year.
Additionally, from now until August 16, Amazon Canada is teaming up with First Book Canada on the third annual Buy 1, Give 1 program. This initiative will provide 100,000 new books for kids in high-need communities across the country. This is an especially important time to support this cause given the devastating impact of COVID-19 on kids without access to books through libraries and schools. You can learn more at amazon.ca/buy1give1.
For additional information about the finalists and the Amazon Canada First Novel Award, visit amazon.ca/firstnovelaward.
---
The Shortlist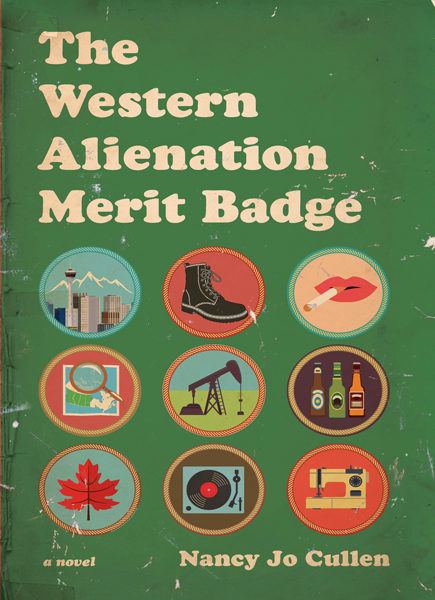 The Western Alienation Merit Badge, Nancy Jo Cullen
Set in Calgary in 1982 during the recession that arrived on the heels of Canada's National Energy Program, The Western Alienation Merit Badge follows the Murray family as they struggle with grief and find themselves on the brink of financial ruin. After the death of her stepmother, Frances "Frankie" Murray returns to Calgary to help her father, Jimmy, and her sister, Bernadette, pay the mortgage on the family home. When Robyn, a long-lost friend, becomes their house guest, old tensions are reignited and Jimmy, Bernadette, and Frances find themselves increasingly alienated from one another. Part family drama, part queer coming-of-age story, The Western Alienation Merit Badge explores the complex dynamics of a small family falling apart.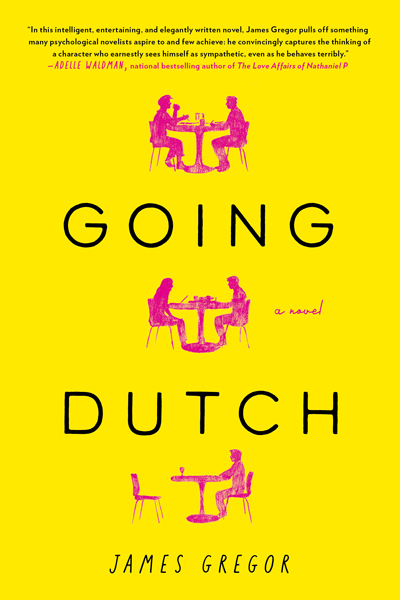 Going Dutch, James Gregor
Exhausted by dead-end forays in the gay dating scene; constantly surrounded by friends but deeply lonely in New York City; and drifting into academic abyss, twenty-something graduate student Richard has plenty of sources of anxiety. But at the forefront is his crippling writer's block, which threatens daily to derail his graduate funding and leave him poor, directionless, and desperately single.
Enter Anne, his brilliant classmate who offers to "help" Richard write his papers in exchange for his company—despite Richard's fairly obvious sexual orientation. Still, he needs her help, and it doesn't hurt that Anne has folded him into her abundant lifestyle. What begins as an initially transactional relationship gradually blooms into something more complex.
But when a one-swipe-stand with an attractive, successful lawyer named Blake becomes serious, Richard suddenly finds himself unable to detach from Anne, entangled in her web of privilege, brilliance, and—oddly—her unabashed acceptance of his flaws. As the two relationships reach points of serious commitment, Richard soon finds himself on a romantic and existential collision course—one that brings about surprising revelations.
Going Dutch is an incisive portrait of relationships in an age of digital romantic abundance. But it's also a heartfelt and humorous exploration of love and sexuality, and a poignant meditation on the things emotionally ravenous people seek from and do to each other. James Gregor announces himself with levity and a fresh, exciting voice in his debut.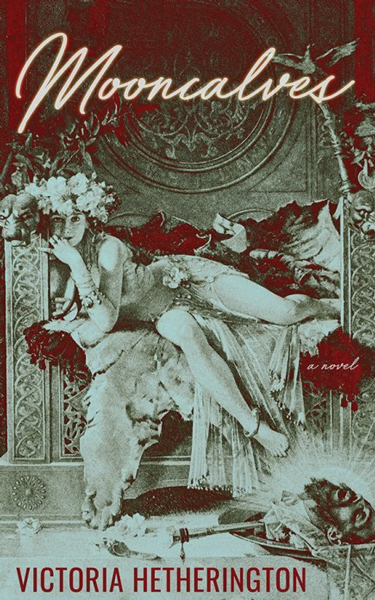 Mooncalves, Victoria Hetherington
Mooncalves follows the bloody implosion of a cult in Sainte-Pétronille, Quebec, understood through the urgent voices of the living and a ring of ghostly, shapeshifting watchers. Sensing the impending dissolution of society by technological progress, the charismatic, utterly unhinged Joseph Reiser forms "Walden," a collective of Luddite devotees—most still in their teens. A vicious act of sexual violence shatters the collective, and devotee Erica Strickland barely escapes with her life. Through its tale of buried crime in rural Quebec and the mechanism of cult leadership, Mooncalves explores the unshakable hold of first love, the warped influence of unchecked ambition and sexual obsession, and the uncomfortable gaze of the accumulating dead.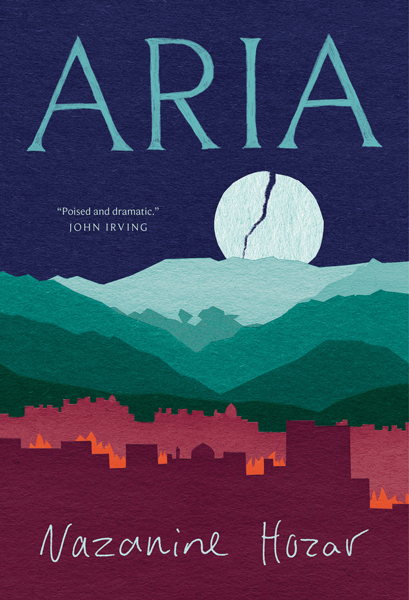 Aria, Nazanine Hozar
It is the early 1950s in a restless Iran, a country powerful with oil wealth but unsettled by class and religious divides, and by a larger world hungry for its resources. One night, a humble driver in the Iranian army is walking home through a neighbourhood in Tehran when he hears a small, pitiful cry. Curious, he searches for the source. To his horror, he comes upon a newborn baby girl abandoned by the side of the road and encircled by ravenous dogs. He snatches up the child, and forever alters his own destiny and that of the little girl, whom he names Aria.
Nazanine Hozar's stunning debut takes us inside the Iranian revolution—but seen like never before, through the eyes of an orphan girl. Through Aria, we meet three very different women who are fated to mother the lost child: reckless and self-absorbed Zahra, wife of the kind-hearted soldier; wealthy and compassionate Fereshteh, who welcomes Aria into her home and adopts her as an heir; and finally the mysterious, impoverished Mehri, whose connection to Aria is both a blessing and a burden. The novel's heart-pounding conclusion takes us through the brutal revolution that installs Ayatollah Khomeini as Iran's supreme leader—even as Aria falls in love and becomes a young mother herself.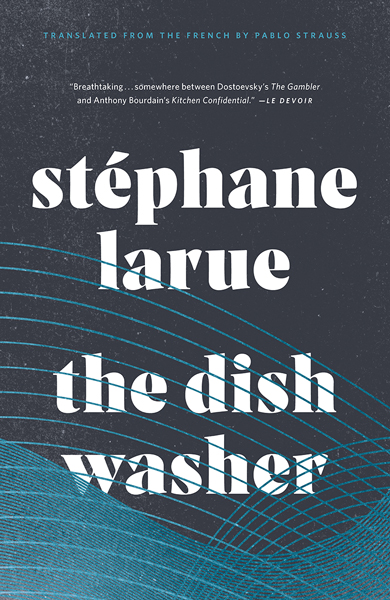 The Dishwasher, Stéphane Larue
It's October in Montreal, 2002, and winter is coming fast. Past due on his first freelance gig and ensnared in lies to his family and friends, a graphic design student with a gambling addiction goes after the first job that promises a paycheque: as a dishwasher at the sophisticated La Trattoria. Though he feels out of place in the posh dining room—warned by the manager not to enter through the front, and coolly assessed by the waitstaff in their tailored shirts—nothing could have prepared him for the tension and noise of the kitchen, or the dish pit's clamor and steam. Thrust on his first night into a roiling cast of characters all moving with the whirlwind speed of the evening rush, it's not long before he finds himself in over his head once again. A vivid, magnificent debut with a soundtrack by Iron Maiden, The Dishwasher plunges us into a world in which everyone depends on each other—for better and for worse.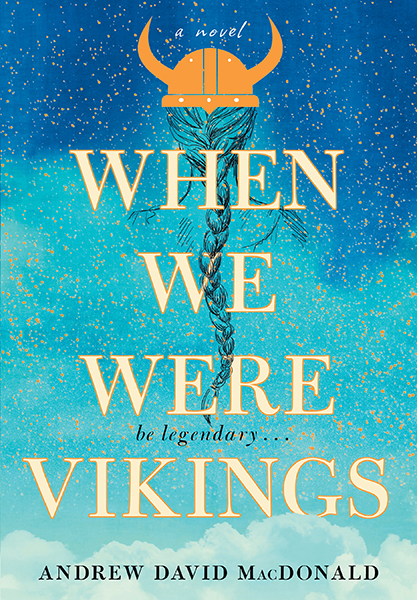 When We Were Vikings, Andrew David MacDonald
Sometimes life isn't as simple as heroes and villains.
For Zelda, a twenty-one-year-old Viking enthusiast who lives with her older brother, Gert, life is best lived with some basic rules:
1. A smile means "Thank you for doing something small that I liked."
2. Fist bumps and dabs = respect.
3. Strange people are not appreciated in her home.
4. Tomatoes must go in the middle of the sandwich and not get the bread wet.
5. Sometimes the most important things don't fit on lists.
But when Zelda finds out that Gert has resorted to some questionable—and dangerous—methods to make enough money to keep them afloat, she decides to launch her own quest. Her mission: to be legendary. It isn't long before Zelda finds herself in a battle that tests the reach of her heroism, her love for her brother, and the depth of her Viking strength.
When We Were Vikings is an uplifting debut about an unlikely heroine whose journey will leave you wanting to embark on a quest of your own—because, after all, we are all legends of our own making.
The Shortlisted Authors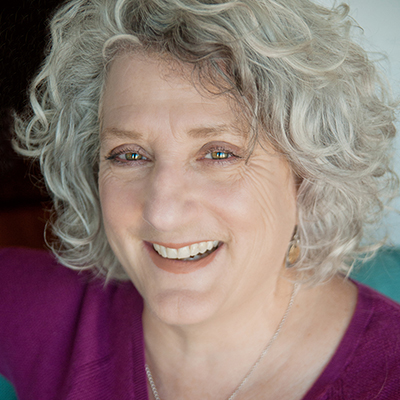 Nancy Jo Cullen
is the fourth recipient of the Writers' Trust Dayne Ogilvie Prize for LGBTQ Emerging Writers, and her short story collection, Canary, was the winner of the 2012 Metcalf-Rookie Award. Her poetry has been shortlisted for the Gerald Lampert Memorial Award, the Writers' Guild of Alberta's Stephan G. Stephansson Award, and the City of Calgary W.O. Mitchell Book Prize. She lived in Calgary for over two decades, and now lives in Kingston, Ontario.
▶️ [WATCH] Five questions for Nancy Jo Cullen
---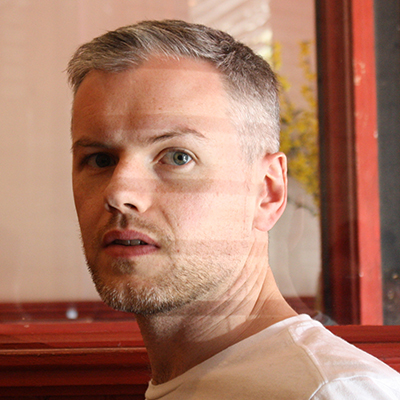 James Gregor
holds an MFA in Fiction from Columbia. He has been a writer-in-residence at the Villa Lena Foundation in Tuscany and a bookseller at Shakespeare and Company bookstore in Paris. James was born and grew up in Canada.
▶️ [WATCH] Five questions for James Gregor
---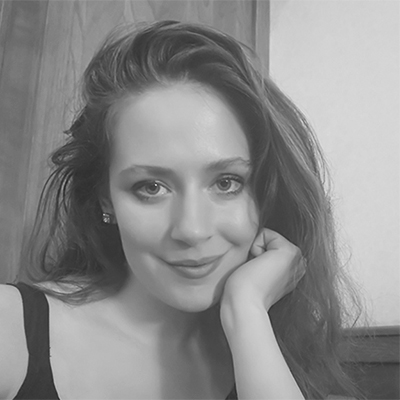 Victoria Hetherington
is a Toronto-based author, poet, and visual artist, and her work has previously appeared in Joyland Magazine, Broken Pencil, The Puritan, This Recording, and The Hart House Review.
▶️ [WATCH] Five questions for Victoria Hetherington
---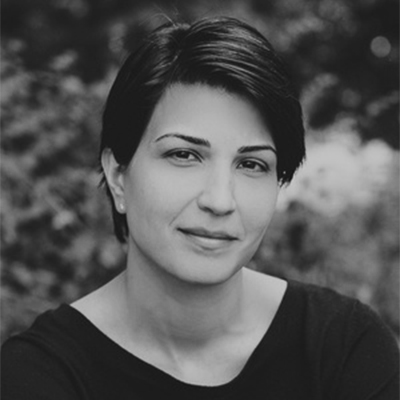 Nazanine Hozar
was born in Tehran, Iran, and lives in British Columbia. Her fiction and nonfiction have been published in the Vancouver Observer and Prairie Fire magazine.
▶️ [WATCH] Five questions for Nazanine Hozar
---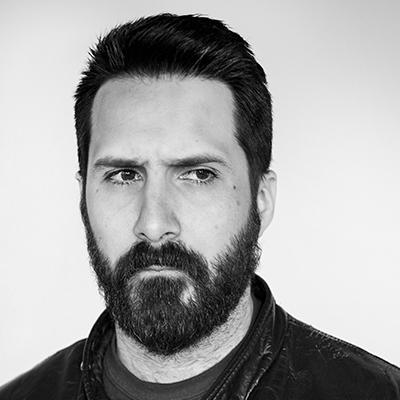 Stéphane Larue
was born in Longueuil, Quebec, in 1983. He received a master's degree in comparative literature at Université de Montréal, and has worked in the restaurant industry for the past fifteen years. He lives in Montreal.
▶️ [WATCH] Five questions for Stéphane Larue
---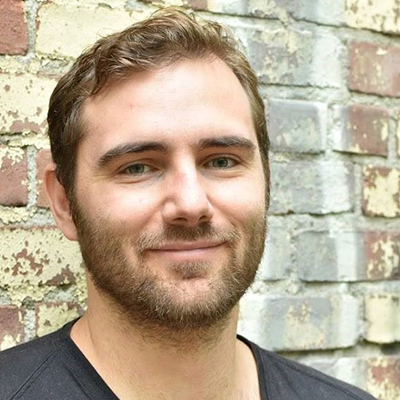 Andrew David MacDonald
grew up in Edmonton. He has won a Western Magazine Award for Fiction; was shortlisted for a National Magazine Award for Fiction; and has been anthologized in four volumes of The Journey Prize Stories, a collection of the year's best Canadian stories from emerging writers. He has an MFA from the Poets and Writers program at the University of Massachusetts Amherst.
▶️ [WATCH] Five questions for Andrew David MacDonald
---
Judges
Liz Harmer is a Journey Prize and Flannery O'Connor Short Fiction finalist whose debut novel, The Amateurs, was a finalist for the Amazon Canada First Novel Award. She has been nominated for a National Magazine Award three times, and won Gold in 2014 for her personal essay "Blip." She has been longlisted for the CBC short story award and was a finalist for a Glimmer Train prize. Harmer is now working on a new novel as well as a memoir, Interpretation Machine.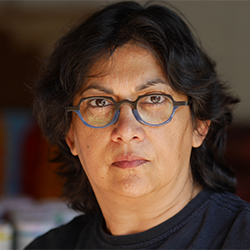 Shani Mootoo is the author of the novels Cereus Blooms at Night (shortlisted for the Giller Prize, longlisted for the Booker Prize), He Drown She in the Sea (longlisted for the Dublin IMPAC Literary Award), and Valmiki's Daughter (longlisted for the Scotiabank Giller Prize). Mootoo was born in Ireland and grew up in Trinidad. She immigrated to Vancouver more than thirty years ago, and now lives near Toronto.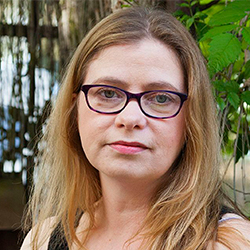 Anakana Schofield is the author of the recently published Bina: A Novel in Warnings (Knopf Canada, Fleet, Little Brown UK). Her acclaimed novel, Martin John, was shortlisted for the 2015 Giller Prize, and was also a finalist for the Ethel Wilson Fiction Prize and the Goldsmiths Prize in the UK. Martin John was a 2016 Editors' Choice in the New York Times. Schofield's debut novel Malarky won the 2012 Amazon.ca First Novel Award and the 2013 Debut-Litzer Prize for Fiction, and was a finalist for the Ethel Wilson Fiction Prize.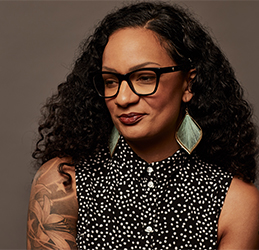 Our youth judge is Chelene Knight, author of the poetry collection Braided Skin and the memoir Dear Current Occupant, which won the 2018 Vancouver Book Award and was longlisted for the George Ryga Award for Social Awareness in Literature. Her essays have appeared in multiple Canadian and American literary journals, as well as the Globe and Mail, The Walrus, and the Toronto Star. Her work has been anthologized in Making Room, Love Me True, Sustenance, The Summer Book, and Black Writers Matter. Knight is currently working on Junie, a forthcoming novel set in Vancouver's Hogan's Alley, to be released in 2020. She was selected as a 2019 Writers' Trust Rising Star by David Chariandy.
Past Shortlists and Winners
Get in Touch
For more information please contact us at amazoncanadafirstnovelaward@thewalrus.ca or +1 (905)-466-3624.