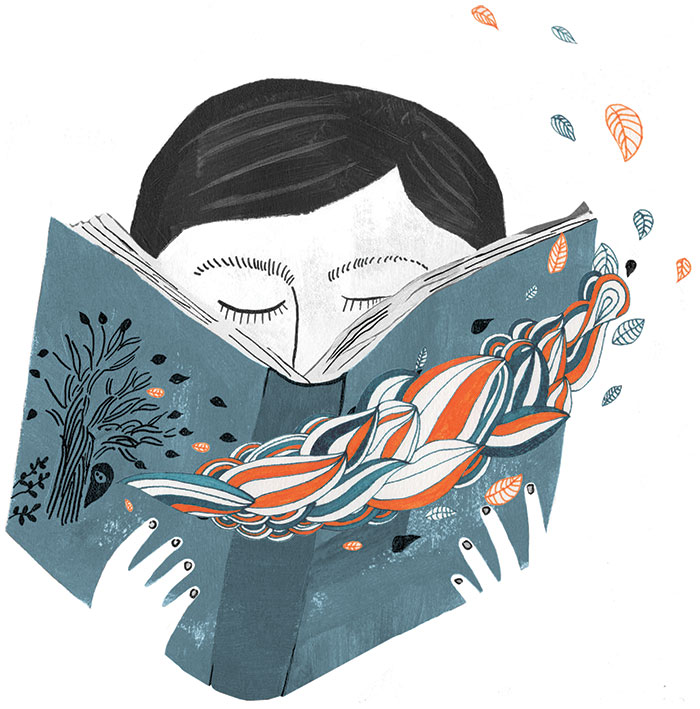 Astray by Emma Donoghue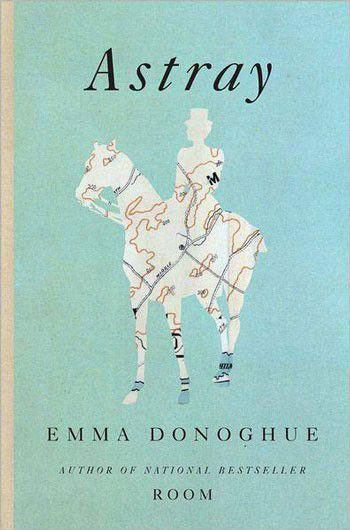 HarperCollins
The characters of Donoghue's new story collection are a restless bunch. Emigrants, drifters, soldiers, and thieves, they slip across oceans and state lines, looking for the next big score or—more often and more elusively—a fresh start. These are men and women who "loiter on the margins," but Astray catches them mid-transit: out in the light, before they retreat to the corners. "This the moment," says a Texas slave, in "Last Supper at Brown's," upon killing his master. "This the time my life split like a peach, and there's a rotten side and a sweet yellow side, and which it gonna be? "
The documented past has long served as prologue for Donoghue. One novel, Slammerkin, sprang from a 1763 murder on the Welsh Borders; another, The Sealed Letter, explores a sordidly celebrated Victorian divorce. The collected stories of Astray canvass four centuries of historical clippings for their inspiration. From a single sentence in a New York newspaper, she constructs "The Widow's Cruse," where colonial good ol' boys let a woman's grief and beauty stand in for legal records, allowing her to commit enormous fraud. From an off-colour joke by a redcoat cavalry commander, Donoghue creates "The Hunt," an excruciating account of a teenage soldier's initiation into the sexual spoils of war. The ending is all the more harrowing for its inversion of "Last Supper at Brown's." There, a kept woman is spirited to freedom by the Texas slave; here, a girl's liberty extends only as far as the garrison rape shack.
At times, Donoghue's allegiance to the factual record (each of the fourteen stories is amended with a description of its source) threatens to undermine her fictional achievement. The reader may be tempted by the cast-off details, imagining the tale that could have been spun from a nineteenth-century elephant's death by unscheduled freight train, rather than its reluctant journey to American shores. But as she proved in her Booker Prize–nominated Room, memorably narrated by a five-year-old innocent, the author is a master of voice, and Astray summons a cross-dressing prospector and a Dickensian prostitute with equal ease. Out of the faintest historical footprints, Donoghue conjures palpable flesh and bone.
—Danielle Groen
[breakline]
Sleeping Funny by Miranda Hill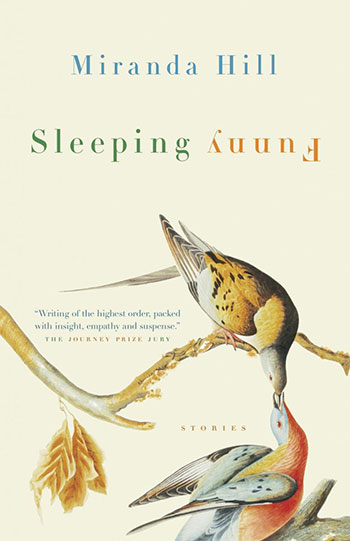 Doubleday Canada
We tend to read short fiction collections with an agenda, a notion that each story makes up a disparate part of something larger, and a diagnostic eye as we try to piece together the fractured whole. Hill's debut collection, Sleeping Funny, subverts our expectations of the form.
There's nothing tying her stories together. No common themes, no common mechanics, no common setting, no common perspective. Instead, the writer (who won the 2011 Journey Prize for "Petitions to Saint Chronic," included in the collection) uses the assemblage to showcase her impressive range, slipping into divergent voices and prose styles with chameleonic ease. Using each story to shock you out of the previous one, she is as comfortable crafting a honky-tonk country music story echoing Dolly Parton's "Jolene" as she is a haunting nineteenth-century magical realist tale that could have been written by Edgar Allan Poe. (Spoiler alert: the corpses grow wings.)
The action takes place in a just-askew world, where the surrealism exhibits such nuance that it manifests in a general sense of unease rather than in any plot elements one can pinpoint. Her writing feels so measured and fluid that you have to double back, having been lulled by the gentle rhythms into missing the hint of something not quite right. That unexpected whisper of magic and mystery invariably appears, whether in the wry tale of teenagers being shadowed by spectral visions of their parents conceiving them, or in a devastatingly compassionate fable about a family celebrating the arrival of an ethereally beautiful daughter and ignoring their deformed son (Hill's shifts between the family members' perspectives are seamless to the point of imperceptibility). It's a confident, captivating book, fortified by the writer's courage to let each story stand on its own.
—Emily Landau
[breakline]
The Lease by Mathew Henderson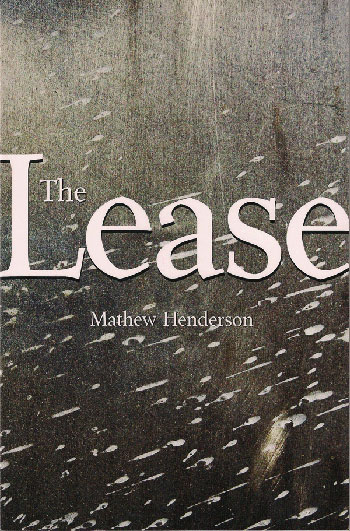 Coach House Books
Henderson's beautiful debut collection of poems, inspired by his time working in the oil fields of Alberta and Saskatchewan, is written almost entirely in the second person. We are in the world of Philip Levine, whose 1991 piece "What Work Is," also written in this voice, inaugurated the modern work poem.
Work poems are written in the second person, to echo the boss's hectoring, or to inure the lyric "I" against the banalities and humiliations of dumb jobs. The "you" of Henderson's poems is different; it allows the author to dissociate from the violence of the oil fields, and to implicate the reader in the industry's brutality.
And brutal it is. In "Newell," he writes that two men were killed "when the stabbing valve went, / the pipe swung so fast it took one guy's face / clean off." And in "Whore to Your Door," even the R&R arrives bearing menace: "There is always coke, his or hers. / Sometimes he snorts so much he can't get hard."
The violence is so intense and traumatizing that the poems turn into another kind of poetry: that of war. The link between war and work is made in "Dave Talks About 'This One Guy,'" a guy who quits work after an accident that "could separate your legs / from your body." Dave is incredulous that the man could quit "because he had a traumatic experience. Like a soldier, / like, from fucking Iraq." Dave cannot imagine it, because he understands "that's what work is, right? " Henderson deftly transforms the clouds of mustard gas that haunted the poets of the First World War in "Under Air," when the "urgency of gases" results in an "Incident report: fatality, worker dies from H2S-anus contact."
Henderson proves himself a convincing ventriloquist for his co-workers, but the lasting power of The Lease lies in the way he transfigures the rig itself into a Beckettian stage piece. The rig is metaphor, and drilling for oil is itself a simulacrum of poetry, extracting the volatile sludge of what once was living from the dark.
—Michael Lista
[breakline]
The Selector of Souls by Shauna Singh Baldwin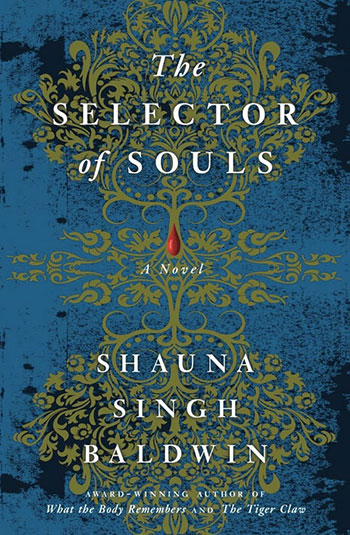 Alfred A. Knopf Canada
This sprawling and ambitious, plot-driven epic set in 1990s India focuses on the country's complex religious and cultural misogyny, zeroing in on prenatal sex selection and female infanticide. As a spotlight on these issues, The Selector of Souls is a tremendous success. As a novel, it sinks under the weight of its own goals.
The story is narrated by two women, each at a significant crossroads, who end up relocating to the small town of Gurkot. Anu, the estranged wife of a sadistic megalomaniac, is living in a convent and has sent her daughter to Canada. Damini is a widowed servant turned midwife.
Damini and Anu's stories begin apart and slowly merge, through a series of credulity-straining coincidences. They meet when Anu, who has become a nurse, is helping to set up a medical clinic. She convinces Damini to train as a midwife, not realizing that Damini accompanies women to have ultrasounds, and then abortions if the fetus is female. A series of intricate plot twists illustrates the perils of religious fundamentalism, the caste system, and the hopelessness of being born a girl.
Damini and Anu's negotiations of their new lives and confrontations with their traumatic pasts make for a lively feminist adventure story. The novel thrives in the middle section, where Baldwin teases out the suspense and handles the action with ease. The first hundred pages, however, are riddled with unrealistic dialogue, exposition, and tangential detail, and the end just keeps ending, over and over, until no string is left untied. The novel is moving, and certainly informative about issues of gender politics and religious conflict in India. Yet the characters seem to exist in service of the plot or the political point, instead of the story emerging naturally from them. The novel strives to achieve much more than the average political or family epic, but on the level of narrative style it fails to shine.
—Zoe Whittall
[breakline]
Carnival by Rawi Hage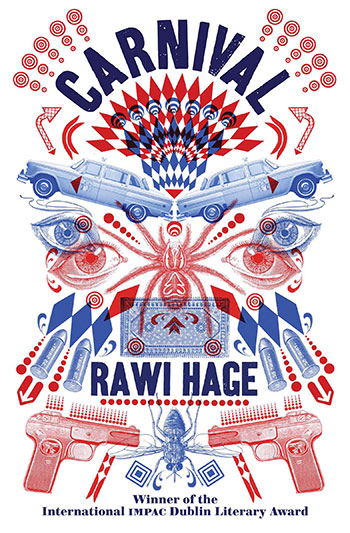 House of Anansi Press
If Federico Fellini had directed Taxi Driver, it might have felt something like Carnival. Hage's third novel extends the style he employed in his 2006 debut, De Niro's Game, and (especially) his 2008 follow-up, Cockroach, juxtaposing passages of baroque lyricism with a milieu that plumbs the existential sub-basement of humanity. In Carnival, the protagonist, known only as Fly, was raised among circus folk and now drives a cab, ferrying strippers and drug dealers through the seedy nighttime streets of an unnamed city.
When he is not working, Fly retreats to his own small room, where he reads everything from Heinrich Böll and James Joyce to The Maid with a Golden Whip and The Flogging Trilogy. Frequently, he masturbates while lying on an ornate rug inherited from his father, a carpet salesman who abandoned Fly as a child. "After his departure," writes Hage, in one of the moments of magic realism that pepper the novel, "none of his carpets would stay on the ground."
"There is no void," the bearded lady of the circus tells the young Fly after his father's abandonment and his mother's subsequent suicide. "There is only motion." This is a pervading theme: the narrator calls himself Fly because he spends his time driving around the city searching for customers, in contrast to the Spiders, who wait by their taxi stands hoping to entice customers into their webs. (In this, Fly bears a strong resemblance to Askia, the similarly peripatetic and displaced taxi driver at the centre of Edem Awumey's recent novel, Dirty Feet.)
Hage writes with a determinedly European sensibility (his greatest influences are Camus and Céline) but here that sensibility is not directed toward the same focused purpose as it was in his previous novels. Carnival retains flashes of the righteous anger at the hypocrisies and injustices of modern society that made the earlier books so bracing, but the story, like its protagonist, meanders through an episodic narrative that comes to vibrant life only sporadically. Hage continues to display a refreshingly confrontational aspect, and is unafraid to address material that writers more steeped in CanLit's pervading politesse would studiously avoid. This time around, however, his approach is more diffuse, and therefore somewhat less searing.
—Steven W. Beattie
[breakline]
Sweet Jesus by Christine Pountney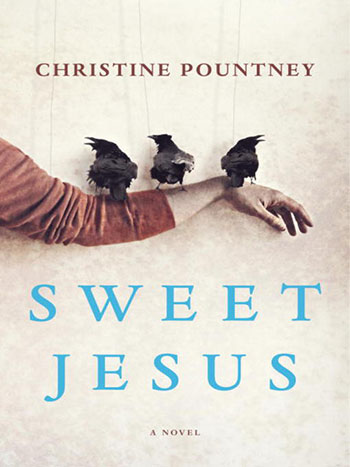 McClelland & Stewart
Pountney's third novel distinguishes itself from the earnest monotony of stereotypical Canadian literary fare in the first scene. A man in a clown suit delivers a pizza to his dying, Vogue-reading boyfriend. He places the pizza on the bed and retreats to the bathroom to remove his wig, and upon examining his dandruff thinks, "Even in the midst of life, we are in death." From there, the narrative evolves to encompass the lives of three siblings, each gripping tightly the life they have haphazardly constructed, and each about to experience those lives coming undone.
Hannah has a passionate relationship with her partner, but betrays her carefree demeanour by lamenting his lack of interest in having a child. Connie, "the kind of person who had a strong idea of the shape an admirable life should take," is a devout Christian who cultivates a life of domestic perfection, only to see it crash when her husband declares bankruptcy and the family faces the repossession of their home. The man in the clown suit is Zeus, the two women's younger, estranged adopted brother. He leaves his job as a palliative care clown in a children's ward after the loss of his much older boyfriend to cancer.
In the days before the 2012 US presidential election, grieving Zeus decides to find his birth parents. He rents a pickup truck for a road trip to New Mexico, and brings his sisters with him. These three disparate characters end up deep in the hypocrisy of American evangelical devotion, and the results are strangely beautiful and moving.
Pountney reveals her characters' conflicts and yearnings with artful, economical prose. She writes with clarity and momentum: every scene is valuable, every piece of dialogue a jewel. Ultimately, Sweet Jesus is about a more worldly kind of devotion. Despite revealing that our most profoundly held beliefs can betray us, Pountney offers this glimmer of hope: our cultural propensity for faith is the very thing that connects us to each other.
—Stacey May Fowles
This appeared in the December 2012 issue.