I walk with the photographer Alan Chin through an open gate that leads down a service road into the gutted remains of an abandoned lace factory in Scranton, Pennsylvania. The road is filled with potholes and littered with debris. The derelict complex, 288,000 square feet in all, consists of two huge brick buildings connected by overhead walkways. The towering walls, separated by the service road, are covered with ivy, lined with weeds, and surrounded by mud puddles, discarded boxes, rusty machinery, old filing cabinets, and saplings. The windowpanes are empty or jagged with broken glass. The thick wooden doors to the old loading docks stand agape. We pass through a set of open double doors into a cavernous hall. The wreckage of industrial America lies before us, home to flocks of pigeons that, startled by our footsteps over the shards of glass and rotting floorboards, swiftly leave their perches high over our heads in the rafters and air ducts. They fly over the old looms, bleating and clucking softly.
Additional photographs from Chris Hedges and Alan Chin's visit to Scranton, Pennsylvania

The Scranton Lace Company was America. It employed more than 1,200 people who worked on its imported looms, some of the largest ever built, from Nottingham, UK. Chin and I stand in front of one. Local history has it that the loom is two and a half storeys tall and weighs nearly twenty metric tons. It is fifteen metres long. The word "Nottingham" is embossed on the black arm of the machine. Another age. Another time. Another country. This factory, started in 1891, was once among the biggest producers of Nottingham lace in the world. When it closed in 2002—the company's vice-president appeared at mid-shift and announced that it was shutting down immediately—it had become a ghost ship with fewer than fifty workers. On the loom before us, the white lace roll still sits there, unfinished. Punch cards with meticulous, tiny holes for the needles to pass through lie scattered nearby. The loom was shut off in the middle of production, arrested in time like a small shop uncovered at Pompeii or Herculaneum.
For more than a century, the factory stood as a world unto itself. It had its own bowling alley, a large cafeteria with heavy cast iron stoves, a barbershop, a gymnasium, an auditorium with a compact stage, an infirmary, an elegant clock tower with a cast iron bell (the whistle that once signalled shift changes perched on top), and its own coal mine and cotton fields. It made products the workers, including Hillary Clinton's father and grandfather, could view with pride. They could hold them in their hands. Curtains. Napkins. Tablecloths. Valances. Shower curtains. Textile laminates for umbrellas. During World War II, the facility manufactured bomb parachutes and mosquito and camouflage netting. The employees had unions that made sure they were paid overtime and had medical care, pensions, and safe working conditions. But what this world gave to the thousands of men and women who worked here, as well as to the city of Scranton, what was as vital as a decent income, was dignity. Purpose. A sense of place. An identity. And all of that is gone. It has been replaced by poverty, drift, and despair.
As we walk through one shop floor after another, among the rusted hulks of old machines, we grow quiet. This is not a requiem for a factory or a city. It is a requiem for a country. Our country (Chin and I are American). And none of it is coming back. Some cities go down faster, like Detroit; or Camden, New Jersey; or nearby Wilkes-Barre, Pennsylvania. Some, like Scranton, do enough triage to make the fall a little more orderly. But no one can prevent the inevitable. America has been hollowed out by corporations that were indifferent to the working men and women who turned the nation into an empire of unrivalled power and unequalled prosperity. But "management" wanted more. Why pay $20 an hour when you can go to Bangladesh and pay twenty-five cents? Why settle for a few million in personal net worth when you can double or triple that? The empire was all ripped down. The work was shipped overseas. The factories were closed. The unions were broken. The social programs that permitted unskilled labourers to buy a house, send their children to college, and retire with an income—all of this was shredded. America, as doctors say of terminal patients, is circling the drain. If you doubt me, come to Scranton, or any other post-industrial American city, and see for yourself.
We are sitting one morning in the office of Mayor Christopher Doherty. He is fifty-four, trim, articulate, the father of six children. He has been mayor for eleven years. He speaks to us in his shirt sleeves. The room is stuffy in the summer heat, and the air conditioning is off. The mayor has just negotiated a deal with his antagonistic five-member city council to pull Scranton back from bankruptcy. By the summer of 2012, banks would no longer lend the city money. With only $300,000 left in its bank account and facing a $1-million payroll in July, it was forced to reduce every city employee's income, including the mayor's, to the minimum wage: $7.25 an hour. His deal to save the city from default includes a 33 percent increase in real estate taxes over the next three years, less than half of the 78 percent he proposed, along with a new commuter tax, a sales tax, an amusement tax, and higher real estate transfer fees, licence and permit fees, and business and mercantile taxes. City departments will see their budgets cut by $1.6 million, which means further job losses. Doherty has already reduced the city employment rolls from 500 to 400. Scranton's universities, including the University of Scranton and the Commonwealth Medical College, will be asked to contribute $2.4 million—instead of the current $300,000—to the city's $70-million operating costs. Borrowing and refinancing will raise nearly $17 million to bridge the budget gap this year, but unless the city creates reliable new revenue streams disaster is merely postponed. There is not much to work with. Scranton is a city where 70 percent of the residents pay less than $500 a year in property taxes; where the average per capita annual income is about $19,000, and around $35,000 for a family. In the end, Scranton, like Stockton and San Bernardino in California, and other medium-sized cities, is probably doomed.
"We are government, education, and medicine," Doherty says of the city's principal institutions, "and if you look at all cities that is what they are. There is really no manufacturing anywhere."
This is not quite true. Scranton still makes munitions. The Scranton Army Ammunition Plant, surrounded by high fencing with barbed wire, manufactures a series of projectiles, including 105-millimetre and 155-millimetre shells. It is housed in a brick complex that once repaired locomotive steam engines. Most of the shells end up in Iraq or Afghanistan. SCAAP is part of America's permanent war economy, which plows vast sums into useless military projects. But with upwards of half of all federal dollars spent on the war industry (the Pentagon consumes $687 billion a year), weapons are about the last thing still manufactured in America. It is a bizarre species of state capitalism. James Madison warned us about the dangers of a standing army, writing that while the Roman Legions created the Empire, "the liberties of Rome proved the final victim to her military triumphs." It is advice we should have heeded. We live in an age that resembles that of Augustus Caesar, who permitted the veneer of the Republic to mask a brutal, militarized autocracy.
The heaviest strains on Scranton's budget, the mayor says, are municipal employees' pensions and health care costs. After the 2008 economic crisis, they wiped out as much as 40 percent of the city's investments. The federal government bailed out Wall Street. But it left Wall Street's victims, including cities such as Scranton, who were sold toxic garbage—most of it rated AAA—to pay the price.
I ask Mayor Doherty what worries him most about the future. "The ability to generate revenues so cities can make their payments," he answers immediately. "If they can't, you will see a breakdown of the city. You will see it in education. You will see it in crime. What happens is a domino effect, as you have in Baltimore, where even though you have these great educational institutions the city still has a problem with crime."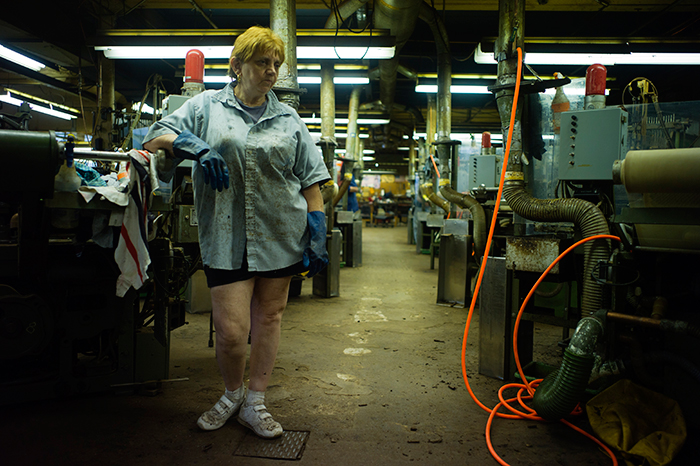 Scranton, nicknamed the Electric City for introducing electric streetcars in the US in 1886, looks like a forlorn outpost in the old Austro-Hungarian Empire. It has imposing, imperial-looking buildings: the Romanesque Lackawanna County Courthouse; the Scottish Rite Cathedral, a huge Masonic temple with a 1,856-seat theatre and a grand ballroom that can hold 2,300 people; an ornate neo-Gothic municipal building; and large churches such as the neoclassical St. Peter's Cathedral, and St. Luke's, with its Tiffany mosaic panel behind the font showing the ascension of Christ—all surrounded by empty storefronts, shuttered theatres, potholed streets, boarded-up buildings, decayed clapboard and stucco row houses, doughnut shops, tattoo parlours, and vacant lots. The city's population has steadily declined, from 140,000 to 75,000, over the past seven decades.
Above the city, in the Hill and Green Ridge sections of Scranton, sit the mouldering Victorian mansions of the old coal barons, many of them cut up into apartments, some given over to the elements. The city, which around 1900 had the second-highest per capita income in the country, made its money first in iron and then in anthracite coal. All of the rails in the US were once forged in its iron furnaces. Scranton was a mecca for Welsh, German, Irish, Italian, Polish, Russian, and Lithuanian immigrants. And it was in these mines and on the streets of this city that the United Mine Workers of America was born. The workers paid in blood for their rights and their union. There were strikes in 1877 in Scranton, part of a nationwide railroad strike, over wage cuts and poor working conditions. Striking miners and railroad employees were shot and killed by private militias and armed vigilantes raised by the coal and railroad barons. Martial law was declared. Five thousand federal troops occupied the city after members of the state militia, which had been sent in to quell the strike, refused to open fire on the strikers. But the miners persisted, striking in 1900 for a wage increase, and two years later shutting down the mines again for higher pay and better conditions. Outside the county courthouse stands a statue of John Mitchell, president of the United Mine Workers of America from 1898 to 1908, who led the 1902 strike and worked closely in the Pennsylvania coalfields with the radical agitator Mary Harris "Mother" Jones. Mitchell grew the union from 34,000 members to 300,000. A strike in 1923 instituted the eight-hour workday (miners had been putting in up to fourteen hours a day), and in 1925–26, 83,000 anthracite miners walked off the job for 170 days.
The city gradually diversified its industry, especially after 1902 when the Lackawanna Iron and Steel Company, founded by the Scrantons, moved its plant to a site outside Buffalo that was eventually named Lackawanna. The company was once the second-largest steel producer in the world. Factories in Scranton began to produce cotton, silk, woollens, plastics and buttons, leather, shoes, furniture, mattresses, and apparel. The miners continued to dig coal. And the city became a fierce union town. The Brotherhood of Locomotive Engineers. The Knights of Labor. The American Federation of Labor. The International Ladies' Garment Workers' Union. The United Mine Workers of America. The Industrial Workers of the World (known as the Wobblies). All gone. Of the last fifty firms to move into the county, only one, Verizon Communications, was organized, and that was because of a national contract. The only unions left to speak of are the state, federal, and municipal employees' unions.
The old factories, when they are used at all, serve as warehouses. Chin and I visit what was once the Capitol Records plant on the edge of Scranton, where, from 1946 until it closed in 1970, it pressed records for the likes of Frank Sinatra and the Beatles. On the brick facade, we can still make out the company name painted in large white letters rimmed with blue.
Jim DiGiacoma from Olde Good Things, a New York–based salvage company that retrieves items from buildings slated for demolition—from light fixtures and bathtubs to mahogany fireplace mantels, decorative iron, terracotta, and heavy oak doors—is hunting for merchandise. He ships some of his salvage overseas, especially to Japan. It is part of the physical cannibalization, the harvesting, of America. The company stripped Scranton's eleven-storey, 250-room Hotel Casey before the building was torn down in 2001. Opened in 1911, the hotel had mahogany doors, huge terracotta lion heads, and ornate domed ceilings. It was replaced by a parking garage.
"We can fill forty-foot containers," says the grey-bearded DiGiacoma, standing near a large blue metal sign that once spelled out "Capitol Records" in neon lights. "We ship all over the world."
This economic assault has a human cost. It is plunging the bottom two-thirds of the American population into one long emergency. Austerity measures, imposed because of federal, state, and city budget cuts, strap another layer of chains on to the poor and the working class. It becomes harder and harder to get an education, to find a job, to free yourself from debt, to save yourself from despair and depression, and then to save yourself from retreat into drugs and alcohol. Methamphetamine labs, producing the poor person's cocaine, dot the Pennsylvania countryside. Just about every ingredient needed to make it can be picked up at the local Walmart. When you are in your twenties looking at a few more decades in a dead end, it is hard to resist the world of opiates and chemical highs. Why the fuck not?
We are sitting outside the Northern Light Espresso Bar on Courthouse Square, talking to young men and women. They can be divided into two groups: those who can leave Scranton and those who cannot.
Megan Collelo, twenty-seven, is a lawyer who for the past year has clerked for a civil judge. She grew up in Scranton, and in a month she and her boyfriend will leave. She doesn't want to live here. She doesn't want to raise children here.
"Independent businesses, except maybe restaurants, don't survive," she says. "They start up, and in less than two years they are gone. You see the conditions of the city right now economically. There is nowhere to go but up. We pretty much hit rock bottom.
"You wonder if we are going to have cops anymore," she adds. "Can the city government function when there is nothing to fund it? "
At another table sits a victim of the economic collapse. Andrea McGuigan—who grew up in a nearby farm town and graduated with a degree in English literature from Mount Holyoke College, in Massachusetts—ran Anthology, at the time the city's only bookstore. It went out of business in 2011 after four and a half years. The local Electric Theatre Company, hit by the downturn in 2008, also folded last year due to lack of funds. The city zoo was shut down in 2009 after national attention was focused on the poor condition of its animals. McGuigan, thirty-one, now works for the public library branch at the Mall at Steamtown, in the city centre. Half of the shops in the mall are empty.
"Everyone loved the idea of supporting a local bookstore, but no one was actually buying books," she says. "They were still shopping on Amazon and Kindles. People would say, 'I would love to buy books from you, but it is just so much cheaper to go online.' Amazon could sell books at the discount price I was paying to buy them wholesale. I knew that going in, but I thought having events, having a unique space that was tremendously gorgeous and architecturally rich and historical—I thought it would be a place where people would want to meet. I had great sideline items, so I wasn't just relying on books. I sold new and used, mostly used, so I could sell cheaper books. I wasn't trying to compete in the new hardcover market—and it still didn't work."
"When a city doesn't have a bookstore, what does it lose? " I ask.
"It loses its soul," she says. "It loses a major part of its cultural offering. I would never move to a city that didn't have a bookstore. I don't even want to live in a city that doesn't have one."
"Do you live here now? " I ask.
"I do," she says. "And I do love Scranton very much."
Apart from work in hospitals and universities, the roughly 72,000 jobs in Lackawanna County are mostly in service industries: working in call centres, warehouse loading and unloading, trucking, and staffing administrative centres for banks and insurance companies. Bank of America, for example, employs 800 people. Prudential Retirement has about 900 workers, and MetLife around 500. Most of these jobs start at about $13.50 an hour. The service centre personnel include accountants, IT specialists, and systems analysts, often recruited from countries such as India, who can make $45,000 or $50,000 a year. There is a growing South Asian population in the city.
Maximus, a service provider to America's for-profit health care industry, recently opened a facility outside the city that employs sixty-five people, a number the company says will eventually rise to 250. It employs attorneys and doctors, and is contracted by the federal government to hear appeals by patients who seek medical procedures but have been turned down by Medicare. The attorneys and doctors at Maximus can make as much as six figures.
In Scranton, as in the rest of the country, a widening economic divide exists between elite professionals and the working class, who live at little better than subsistence level. Those who earn middle-class salaries with pension plans and benefits have largely vanished. And those who do pull in middle-class incomes of $50,000 or $60,000 a year put in staggering hours and often hold down more than one job.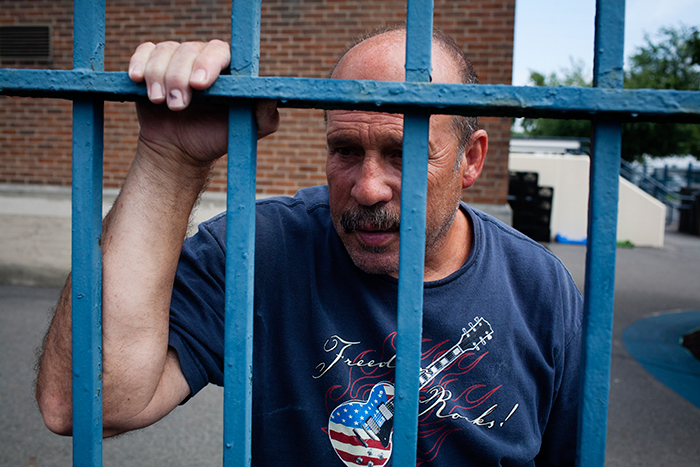 It is late afternoon when Chin and I find Pat Langan, a janitor in the basement of George Bancroft Elementary School, which was built in 1928 and named for the scholar who promoted secondary education throughout the United States. Langan, with greying stubble, a moustache, and broad, powerful shoulders, is the father of five children. He is wearing a T-shirt with a red, white, and blue guitar that reads, "Freedom Rocks." He has a degree in psychology and a year toward a master's in social work that he never finished. He has spent his life as a manual labourer.
"I get up twenty after six in the morning," he says, seated in a child's chair in the school library, where an air conditioner battles the summer heat. "I get here by ten to seven. I work until 2:30 or quarter to three. I go home and take a shower, maybe eat. During the summer, I usually cut lawns. I come back home. I shower again, watch TV, and go to bed, usually around midnight. On Sunday, Monday, and Wednesday, I clean a laundromat from about nine at night to eleven or 11:30. On Thursday, Friday, and Saturday nights, I work overnight at Walmart. I stock shelves. Customer service. Cashier. You name it."
He works seventy to seventy-five hours a week. He makes $15 an hour at Walmart and about the same as a janitor. He is paid $25 a night to clean the laundromat. This gives him and his family about $50,000 after taxes. He is in the middle class, but the effort he makes to get there is Herculean. And if his health goes, he is finished, as are those who depend on him, including a daughter struggling to raise three children alone, and a son with Asperger's syndrome who lives at home. He hopes to keep his janitor's job at the school for another seven years, when he'll be sixty-eight. If he can hang on, he can retire on an adequate pension, but with the city's persistent layoffs he remains keenly aware that he might not make it.
"I try to do everything for my children," he says. "I know I neglect myself, a lot. I should be slowing down."
"Where has the country gone? " I ask.
"It's gone downhill, no doubt about it," he says. "It's like a snowball going downhill. It's getting worse. Everybody seems to know what is wrong with the country, what is wrong with the city, but nobody has any answers. Leaders? We don't have much choice. When they get in there, it is like that Who song: 'Meet the new boss, the same as the old boss. We won't get fooled again.' It is the same wherever you go.
"We are not the superpower we were," he continues softly. "I don't know that in this day and age you can overthrow the government."
His daughter Kelly, twenty-six, works behind the counter of the Northern Light Espresso Bar. She has been there for four years and makes $9 an hour. She finished one semester of college but dropped out, although she was an honours student in high school.
"We've had a lot of troubles," she says, "bad luck with everything. One of my brothers, Kevin, is mentally disabled. He lives at home. He gets social security. I have a sister raising three kids alone. She works as a waitress at Marvelous Muggs. One of the fathers is in jail. The other should be. They don't help her out. We take care of the kids a lot. I have no health insurance."
Kelly lives with her parents and is trying to pay off the $5,000 student loan she took out. She tells us how two years ago Kevin went into a rage and held a knife to their mother's throat for seven hours. Kelly called the police. A SWAT team, an ambulance, and snipers surrounded the house before Kevin was talked into giving himself up. He spent a month in jail, on suicide watch part of the time. "My mom was more upset because we had to press charges, since the cops witnessed it," she says.
"Kevin tried to work at McDonald's," she goes on, "but he has really bad anxiety. He doesn't do well in social situations. Our next goal is to get him to start learning how to drive and be independent." She trails off.
"It breaks my heart to see my father work so hard and not get ahead," she says.
Sitting next to her, her friend Danielle Rinaldi, who works at Men's Wearhouse, starts to cry softly. The women have several tattoos each. Danielle, twenty-nine, has her grandmother's birth and death dates and a hummingbird on her back. On her left wrist, she has a black puzzle piece, on her right rib cage a feather. She has an elephant on the back of her neck and the name of a man, who moved to Australia, on the inside of her lip. Kelly has an ice cream sundae on the inside of her left forearm, a bubble gum machine inside her right forearm, and a cupcake on her upper right arm. "I'm thinking about getting R2-D2 and C-3PO next," she says, "or a half-eaten plate of chocolate chip cookies.
"I hope I am not working at a coffee shop in however many more years," she adds.
That night, Chin and I head to the Bog, a bar where local artists and musicians hang out. It's trivia night. The Todd Rundgren song "Hello It's Me" is playing. Conor McGuigan, who a few weeks earlier married Andrea, the former bookstore owner, reads off the twenty questions, one of which is about the number of provinces in Canada. Conor also works in regional theatre. Next to the bar is an abandoned hardware store, once owned by his family.
"My grandfather died in that store in 1963 from a heart attack," he says outside afterwards. He points to the blacked-out windows. "Over there, in the third bay. Up above it is an abandoned 600-seat theatre," he says. "Frank Sinatra and Louis Armstrong played there."
Brian Reese, who worked in regional theatre as an actor and in Scranton as a cook (he had a job at a restaurant called Farley's until it closed after thirty years a few days earlier), is standing outside on the street with the smokers. He has gone back to college to finish his degree. His wife teaches public school.
"So much has happened to us," he says. "There should be such profound anger. But everyone seems docile, although many people around here are stockpiling weapons. You hear a lot of talk about guns."
I ask him what he wants to do next.
"An MFA in creative writing," he says. "Act. Enrich my life. I've done a lot of drudgery, blue-collar jobs."
"We celebrate mining here, although it left the area environmentally devastated," he says. "Yet we see it as part of our heritage. No one is questioning why it is happening again, why a new breed of robber barons is allowed to pump poison into the ground with fracking."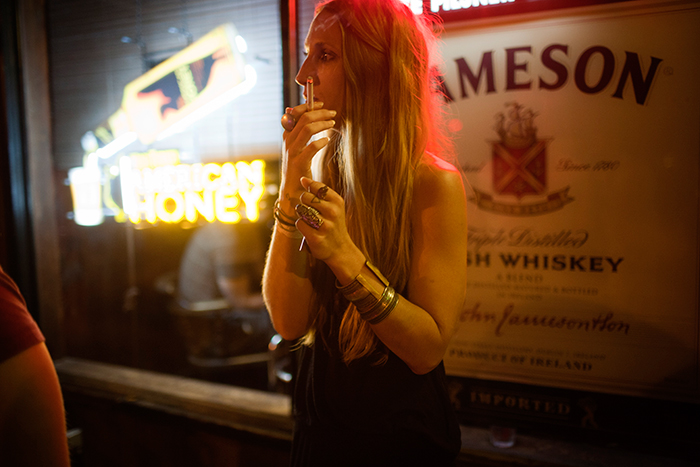 One afternoon, Chin and I descend to the basement factory of Avanti Cigar, which has operated in Scranton for a century. Along with brands such as De Nobili and Petri, it produces Parodi cigars, nicknamed "the little stinkers" by coal miners who, forbidden to smoke on the job, chewed the tightly wound long, dark cigars as they worked. (There are also bourbon- and anise-flavoured versions.) The factory employs twenty-eight people and runs up to a dozen rolling machines. A couple of decades ago, there were seventy workers operating sixteen machines. Built in 1954, the rollers clank and hum with activity on the cement floor. The cigars are dipped into a mixture of water, cornstarch, and sugar, then laid out on racks to dry. Many of the employees, wearing rubber gloves and smocks as they attend to the machines, have been here for years. They start at $9.25 an hour.
Workers here no longer stem the leaves; that is now done in Sri Lanka. But the pride of artisanship and the sense of place that comes with longevity, and in some cases family ties, are palpable.
"My father is the head mechanic," says Chris Ayers, thirty-one, who keeps the racks loaded and fills the rolling machines' paste boxes. "My mother worked here. My grandmother worked here. My father has been here over twenty years. Barb, who I work with, has been here almost forty, and Kathy, the supervisor, has been here over thirty. This company has been in the same family for a hundred years. That makes a big difference."
Austin J. Burke, the sixty-six-year-old president of the Greater Scranton Chamber of Commerce, sits in his office. He is a painter whose portraits of local buildings and landscapes line the walls. He lost his grandfather, crushed between two coal cars, and three uncles in mine accidents. His parents were teachers. The coal industry was already in decline when he was a boy. He worked summers driving a truck for the apparel factories.
"I spent one summer driving a dress truck," he says, speaking of 1964. "We had a central plant where we would cut all of this stuff. Then you would take it out to all these outlying plants, little mom-and-pop shops, like sweatshops. You would drop off the cut material and pick up the finished pieces and take it back to the central. It was going down at that point. It was really declining in the'80s and nearly gone by the '90s."
"Where did they go? " I ask.
"Haiti," he says.
"We were doing cut and sew," he says. "We were primarily serving the New York houses. We made some great high fashion stuff. See these pants? "
He puts his leg up on the desk and tugs at the khaki.
"These are Brooks Brothers pants," he says. "I bought them at Pawnee Pants in Olyphant, Pennsylvania. They were retailing for seventy bucks at the time. I got them for $12 or $15. We did quality stuff. We did stuff that needed quick turnaround."
That work has been taken over by non-unionized, poorly paid, and often abused sweatshop workers in Vietnam or China. And should they rise up and demand decent wages and safe working conditions, the jobs will be moved again. America has been abandoned.
Down the street, Michael Frenchko, the owner of Electric City Tattoo Gallery, stands over twenty-two-year-old Manny Masankay, who lies on his table. He is inking onto Masankay's torso a quotation by Martin Luther King. Masankay says he picked it because of "not having a dad and stuff." It reads, "The ultimate measure of a man is not where he stands in moments of comfort and convenience, but where he stands at times of challenge and controversy."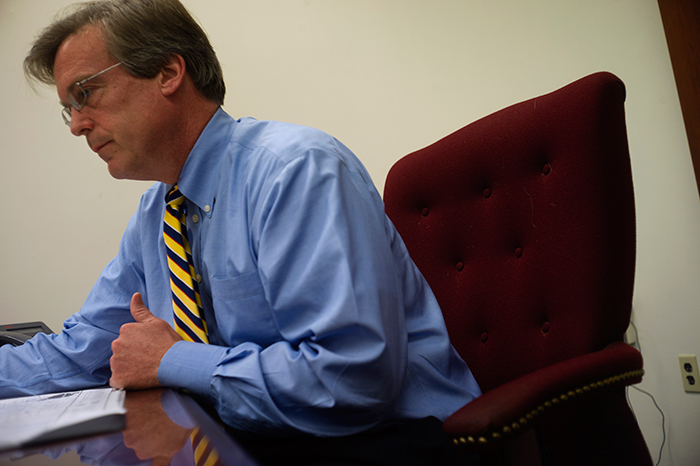 Challenge. Adversity. These are coming. There are no popular mechanisms—no labour unions, no political parties, no grassroots movements—strong enough to counter the corporate juggernaut and halt the decline. There is no way to mask this harsh reality with happy talk and illusions, with assurances by politicians and pundits that America is the greatest nation on earth. The pain of shattered dreams, despair, and hopelessness, and frustration with economic and political dysfunction, the ruthlessness of our corporate masters, and the intrusion of the security and surveillance state are all morphing into rage. Take Scranton and multiply it by a few thousand, and you have contemporary America.
In nearly all of the country's 19,000 municipalities, declining or stagnant property tax revenues, along with mounting costs, have reached crisis proportions. Annual pension payments for state and local plans more than doubled to 15.7 percent of payrolls in 2011, from 6.4 percent a decade ago, according to a study by the Center for Retirement Research at Boston College. And local governments, which made some $50 billion in pension contributions in 2010, face unfunded pension liabilities of $3 trillion and unfunded health benefit liabilities of over $1 trillion, according to the State Budget Crisis Task Force. State and municipal spending fell 2.1 percent in the second quarter of 2012, the eleventh consecutive quarterly decline, according to the US Department of Commerce. And, as reported in the Wall Street Journal, local governments have already cut 66,000 jobs in 2012, mostly teachers and other school employees.
As deteriorating infrastructure and ongoing layoffs continue to beset the nation's cities, more dramatic signs of neglect will appear. Garbage will pile up on curbsides. Power grids will blink on and off. There will not be enough police, firefighters, or teachers. Pensions will be cut or paid sporadically. Good medical care will be the domain of the rich. Those who die because they cannot afford health care—now 45,000 uninsured people a year—will die in greater numbers. Fuel and food prices will climb. Processed food laden with preservatives, sugar, and fat will become the staple diet. A quarter of the population will lack adequate employment. Law and order will break down. Crime will become endemic, and in a nation where nearly anyone can get a gun it will be violent. Riots will erupt. Random shootings will be common. Hate groups will proliferate like lice. And widespread disgust with the political elites, as well as the uncertainty and chaos, will make some kind of militarized solution palatable to many embittered, demoralized Americans. We await the barbarians.
The country's 716 overseas military bases, some the size of small cities, will eventually become too costly. Many will close. But, unlike the British, who methodically dismantled an empire, we will not retreat in time to save ourselves. We will go down like ancient Rome. Our traditional allies in the Middle East and Asia, smelling blood, will look elsewhere for alliances and protection. The US dollar will no longer be the reserve currency, meaning we will be unable to pay for the huge deficits that fund military adventurism by selling depressed Treasury notes to China and other foreign investors. Climate change, with its droughts, heat waves, freak storms, and flooding, will hammer crop yields and tax emergency services. The US, like the city of Scranton, will teeter back and forth with insolvency. I do not know when the collapse will come. A year. Two years. A few years. But America has about it the smell of mortality.
As history has shown, this traumatic decline will vomit up the usual moral trolls and demagogues, red-white-and-blue patriots who damn all dissent as treason, waving the American flag, clutching the Cross, and speaking the language of violence while promising new glory, moral renewal, and vengeance. Political discourse, ignoring the obvious, will be rooted in emotional bombast and fantasy. It will busy itself with the absurd. Enemies, from undocumented workers to Muslims, to homosexuals, to liberals, to artists and intellectuals, will feel the wrath of the political establishment's empowered lunatic fringe. The "disloyal" and "perverted" will be blamed for the debacle. They will be persecuted. They will be physically attacked. As they always do, the despots will seek collective emotional release in Manichaean battles against manufactured enemies.
And the contagion will spread. Destabilized by the collapse of the American dollar, rising prices, and declining exports, Canada will also suffer, although yours will be a less virulent strain than the one that infects us. But what is happening to us will happen to you, because there is no way out. The corporate forces that doomed us will doom you, too. Canada will become to a disintegrating America what Hungary was to Nazi Germany. But for us, the fall will be swifter, harder, more terrifying, and far more violent, because we retain the capacity, like a wounded animal, to lash out irrationally, to use our bloated military in reckless endeavours. We are not psychologically, emotionally, or intellectually prepared. We lack the self-reflective mechanisms to understand. Our national identity and sense of omnipotence will be inexplicably taken from us. The tragedy, however, is not that the American empire is dying. It is that we will bring so many people like you down with us.
This appeared in the November 2012 issue.