The view was ­unbroken white for most of the flight from Iqaluit to Cape Dorset, Nunavut, with ­only the black-and-white ­mosaic of sea ice announcing our ­approach to Dorset Island. We landed just as the skies began to lower, as though the landscape were gradually being erased. The one-room airport was crowded with people greeting friends and family while a team of young hockey players ­waited ­hopefully for a flight out to a tournament—the feeling of an arena change room was compounded by their equipment bags cluttering the floor.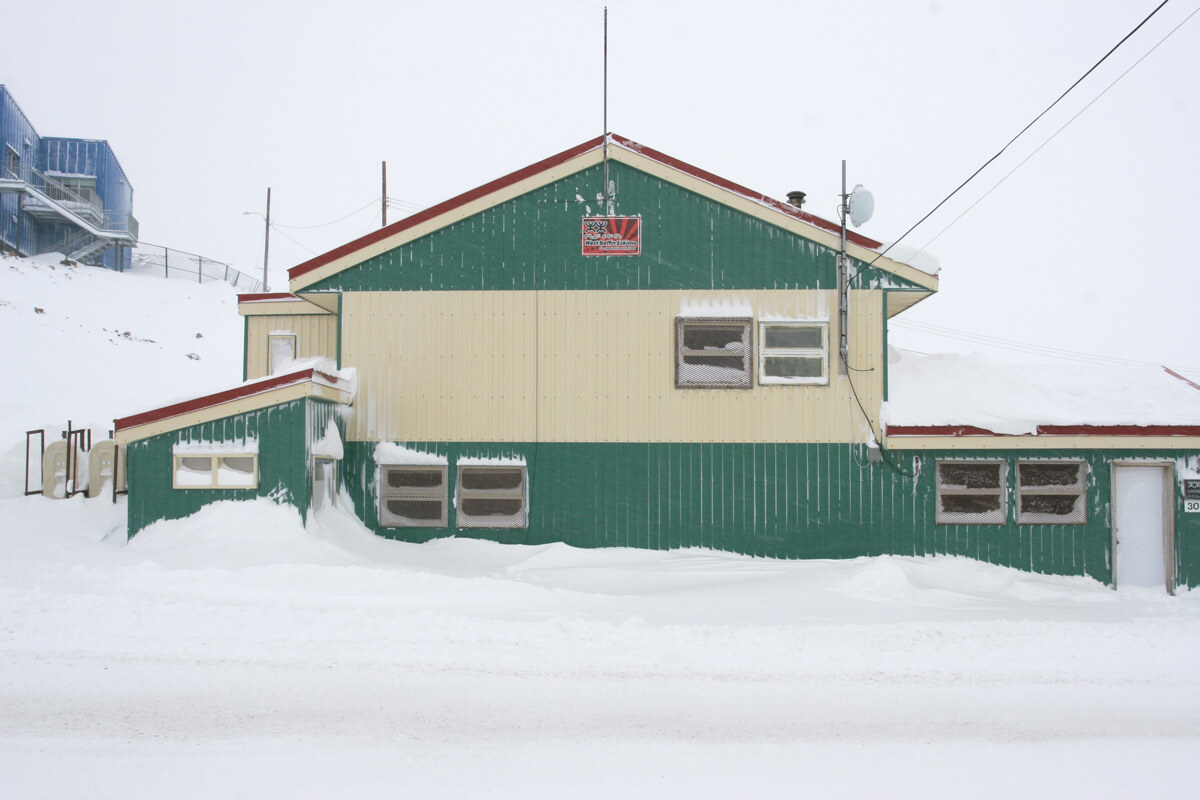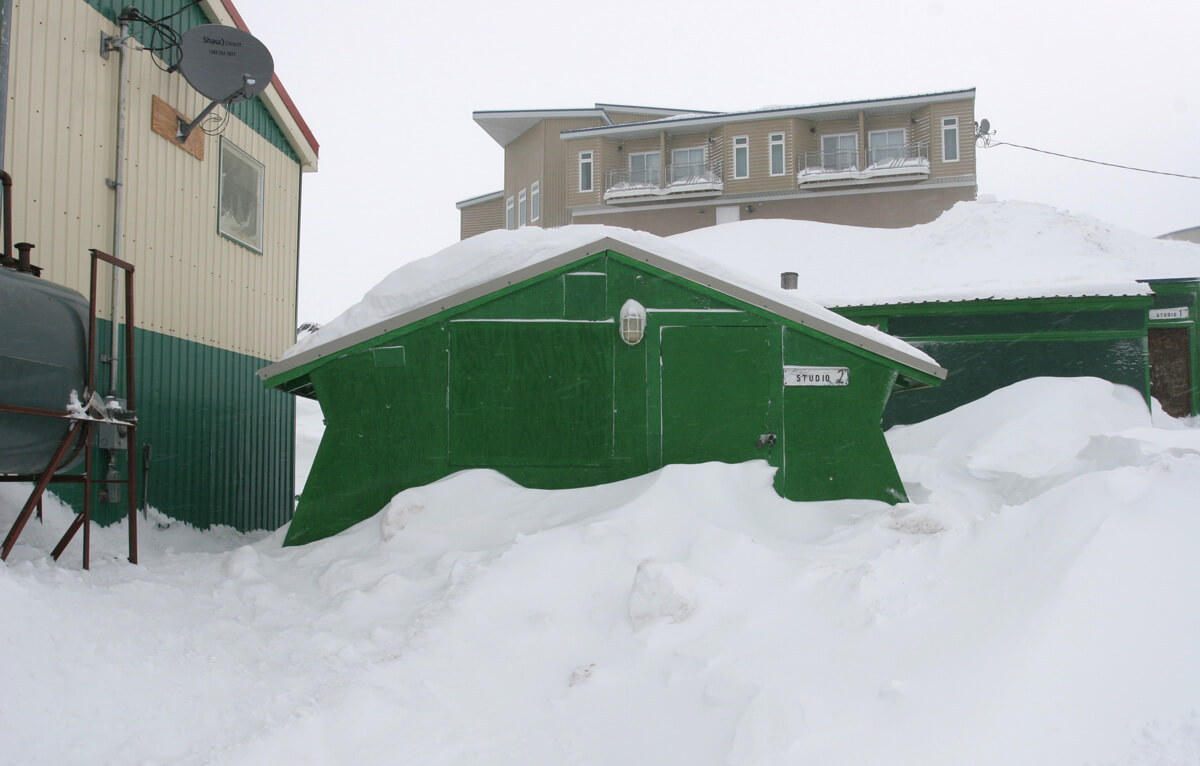 I was invited to be part of a small delegation that visited Cape Dorset—Kinngait in Inuktitut—a hamlet of about 1,400 people just off of Baffin Island, this past spring. Our group was there to preview the Kenojuak Cultural Centre (KCC), which is set to formally open its doors in September. The building is named for the late Kenojuak Ashevak, perhaps the most iconic of Cape Dorset's many artists to have produced work at the West Baffin Eskimo Co-operative. The WBEC has two parts: an all-purpose retail store, selling everything from groceries to snow ­machines, and Kinngait Studios, the world-famous printmaking and drawing facility. (Both are referred to as "the ­co-op," pronounced as a quick quap by locals.) The centre provides Kinngait Studios with a fittingly impressive new home, replacing the buildings the artists and printmakers have worked out of for decades.
Commercial art production began in Cape Dorset in the 1950s, when James Houston, an artist and a civil ­administrator for the region, encouraged Inuit in and around Cape Dorset to make carvings, drawings, and prints to be sold in southern markets. The co-op, a ­majority Inuit-run business, began in the late 1950s, and its first annual limited-­edition print collection was released in 1959. Funded by art sales, the co-op now provides artists with materials, studio space, and production facilities, as well as exhibition and ­marketing support through ­Dorset Fine Arts, its Toronto outpost established in 1978.
Over the past four years, the KCC capital campaign, a collaborative effort between the hamlet and the co-op, raised more than $13 million from corporate, government, and private sources, enough for the building as well as an endowment for operations. Although there were previous attempts to build a new centre, this is the first time the community has had substantial support from major southern institutions and philanthropists.