In 1966, as part of a larger push to modernize and urbanize Inuit people, the Kingdom of Denmark built Blok P in Nuuk, Greenland. The massive undertaking would eventually house 1 percent of the country's population, but the doorways of the bunker-like complex were too narrow for people to come and go wearing parkas. Its closets were too small to store fishing tackle. It offered no place for hunters to butcher seals or for fishermen to clean their catch. It lacked large communal spaces with clear sightlines and the seasonal flexibility that characterized traditional dwellings. At six storeys, it thrust people into the air and away from the land; located a kilometre from the coast, it separated them from the sea. Blok P provided Greenland Inuit with 320 homes, but they were homes that made little sense for Greenland Inuit.
Today visitors to Nuuk cannot help but appreciate the failure of the modernist experiment. Just blocks from the national parliament, the site was recently demolished, leaving behind a contradiction to mid-century design: the blight of Scandinavian architecture on the land.
When Canada began moving Inuit to permanent settlements in the 1950s, it did not attempt anything on the scale of Blok P, but its housing solutions were no less tone deaf. For generations, Inuit had lived in seasonal shelters built with local materials: igloos in the winter, caribou hide or sealskin tents in the summer. These structures were flexible, efficient, cheap, and, crucial in the Arctic, insulated. The matchboxes that Ottawa sent to the newly established communities were none of these things. Rather, they were small and cold, designed with static southern families in mind. They did not accommodate the fluid family structures common in the Arctic, nor the needs of hunters, fishermen, and artists. They were also arranged subdivision-style, which didn't help matters. Because conduits cannot be buried in the permafrost, expensive above ground utility corridors were constructed to carry water, sewage, and fuel. Homes placed away from utilidors were serviced by truck, which increased already exorbitant heating costs. Above the treeline, houses often sat on piles to prevent the permafrost from melting and causing the ground to heave. The elevated planes alienated occupants from the land, physically and psychologically, and created access barriers for elders.
As in Greenland, architects proposed more efficient multi-unit dwellings for the Canadian North—everything from geodesic domes (Buckminster Fuller) to fully enclosed compounds reminiscent of The Jetsons (Ralph Erskine). Most projects were never realized, but one dominates the Iqaluit skyline today: conceived by Peter Dickinson Associates of Toronto, the Astro Hill Complex was built in 1976, and consists of the Frobisher Inn, Nunavut's largest hotel, along with shops, restaurants and bars, various territorial agencies, CBC North, a movie theatre, and two high-rise apartment buildings with a combined 200 units. Despite offering the convenience of never having to "go outside for dining, shopping, fitness, or entertainment," as the Nunastar Properties rental brochure boasts, Astro Hill resembles Blok P, in that it is far from the water and has no place to park Ski-Doos, stockpile supplies from the annual sealift, or even properly store sealskin boots (sealskin loses its protective qualities when kept at room temperature).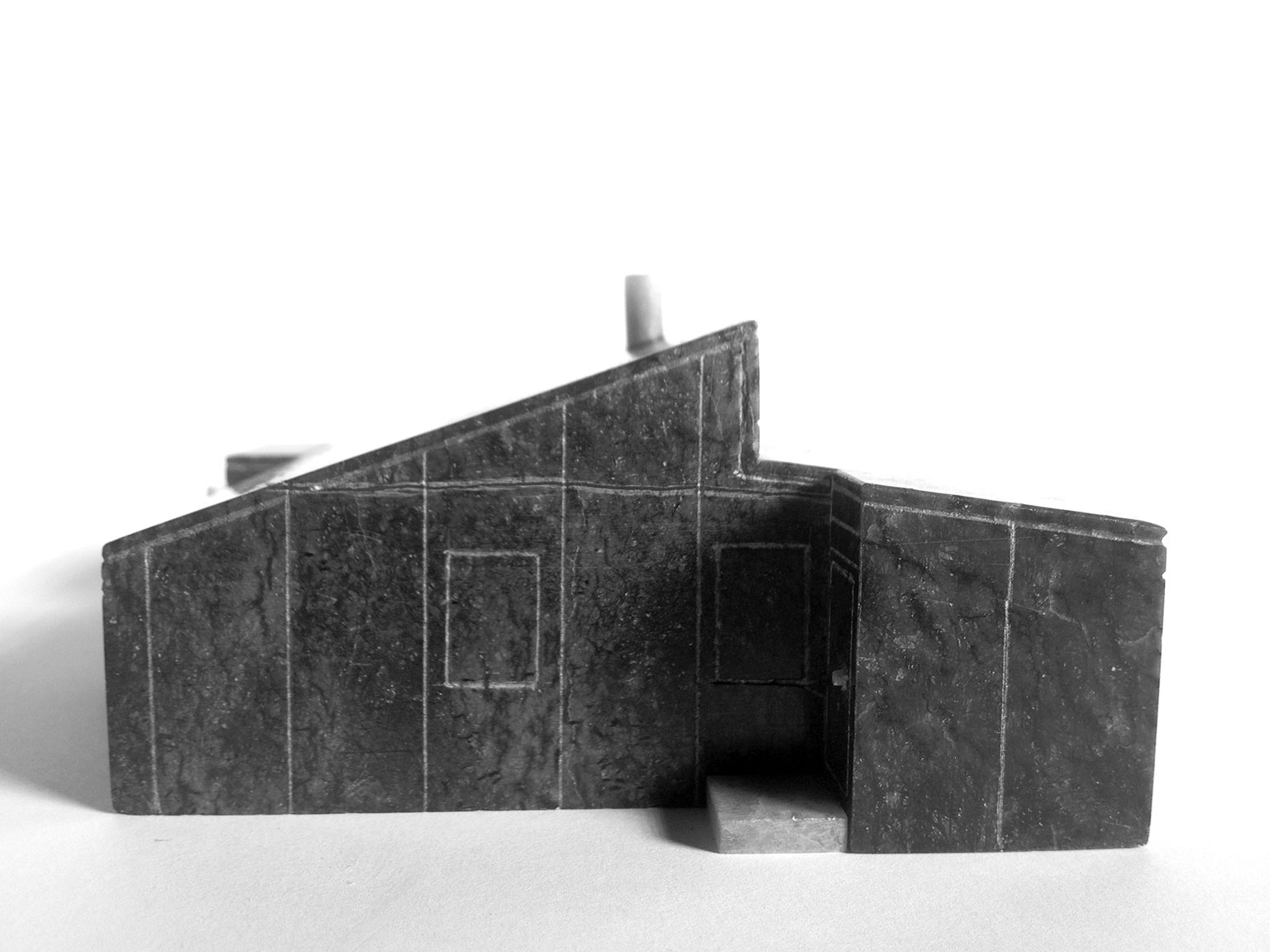 Where to store boots is the type of subtle design challenge that distinguishes modern Arctic architecture. The not-so-subtle challenge is the persistent housing crisis in the Arctic homeland of Inuit Nunangat, the Canadian region that comprises Nunavut, Inuvialuit in Northwest Territories, Nunavik in northern Quebec, and Nunatsiavut in northern Labrador. With a twenty-year waiting list for public housing (in which 60 percent of the population lives), Nunavut alone needs 3,300 new homes immediately, and another 100 every year to keep pace with growth.
Building in the territory is already two to three times more expensive than elsewhere in Canada, because skilled labour is limited and all construction materials must come via the sealift. However, Toronto architects Mason White and Lola Sheppard of Lateral Office believe culturally sensitive designs are worth the investment. Last year, they co-curated the Canadian Pavilion at the Venice Biennale of Architecture, where hundreds of thousands of design buffs congregate every two years. Their award-winning exhibition, Arctic Adaptations: Nunavut at Fifteen, proposes prototypes in the arts, education, health, recreation, and, of course, housing. (The Walrus is a media sponsor of Arctic Adaptations.)
In collaboration with representatives of the Nunavut Housing Corporation and students from the University of Toronto, they came up with Illuvut, from the Inuktitut word for "our house." A blue-sky proposal that would intensify a city block in Iqaluit and maximize usable space, indoors and out, Illuvut goes beyond ornamentation—a mural or inukshuk here, a bench in the shape of a qamutiq sled there—incorporating contemporary Inuit culture into its very DNA. Though the forty-unit complex is a high-density project, it eschews the boxiness of Blok P and Astro Hill. By modifying traditional rooflines, for example, it controls for snow drifting in such a way that snow actually helps to insulate the multi-storey towers rather than block entrances. Balconies feature enclosures that respond to seasonal sun angles. A sawtoothed configuration forms deck spaces sheltered from the prevailing winds, where residents might establish markets for country food (public squares being outside the norm). The buildings' piles are high enough for snowmobile parking and partly covered storage beneath, while large ramps mitigate the elevated plane and accommodate elders and people with mobility issues.
Inside individual units, which range from one to three bedrooms, the roofline creates additional interior spaces, with walls that can be easily reconfigured to make room for communal activities, maximize storage, or house extended family.
"We wanted to collaborate on architecture that acknowledges traditional ways of life," White says. "But we also wanted a project that wasn't so utopian or so practical that people would ask, what's the point? A little indulgence is necessary for a region that doesn't get to indulge very often."
Illuvut presents a culturally appropriate, energy-efficient housing solution that is scalable for other communities. It also comes with a Catch-22: its footprint. Increasing density is essential to addressing the Arctic housing crisis, but density is itself complicated. The lack of dwellings, including those in disrepair, is so acute that planners are reluctant to level them for infill projects; the region cannot afford even a temporary loss of housing. "It's truly a dilemma when you have this many people in such severe, overcrowded situations," says Lori Kimball, president and CEO of the Nunavut Housing Corporation.
A more modest six-plex, but one with equally ambitious aims, will be built this summer in Nain, Labrador. The structure, with units specially designed for both younger families and elders, is part of a larger initiative, SakKijânginnatuk Nunalik: Healthy Homes in Thriving Nunatsiavut Communities, which won the prestigious Arctic Inspiration Prize in 2013. The project will be situated within walking distance of grocery stores and the town dock. Eventually, similar models will be built throughout Nunatsiavut. Tom Sheldon, director of the environment for the Nunatsiavut government, says the guiding principle is not "Let's do as much for as little as possible," but "Let's do as much as efficiently as possible."
Throughout the consultation and design process, heating costs remained top of mind. "Too many people in the Arctic have to ask themselves, do I buy food this month, or do I heat my house? " Sheldon says. "We need a wraparound approach to housing that achieves affordable warmth." The result: simple forms that minimize construction costs and reduce thermal bridging, or heat loss; and thick walls and quality glass that add insulation. Inside, the units are configured so that open concept living spaces with large windows face south, while bedrooms with smaller windows look north. Passive brise-soleils work with seasonal solar angles, letting in as much winter light as possible and providing summer shade—all while reducing energy consumption.
The design quietly reflects contemporary Inuit life in ways twentieth-century housing types did not. Large enclosed porches, for example, accommodate deep-freezes, offer plenty of storage, and provide ideal conditions (when you can just see your breath) for preparing skins. Double sinks in the kitchens, along with large stainless steel tubs in the laundry rooms, make it easier to clean fish and preserve bakeapples and other berries. Each unit has multiple bedrooms, including those meant for elders, who might have live-in caregivers, or foster children to raise.
"There is never complete agreement on the solutions," says Alain Fournier, of Fournier Gersovitz Moss Drolet in Montreal, who has worked in the Arctic for thirty years and collaborated with the Nunatsiavut government on the new prototype. "The discussions can be difficult, and that's a challenge." The upside is that housing no longer takes a form imposed by outsiders. Rather, Inuit are increasingly involved in designing their built environments—from where they live to where they go to school. "I've found an incredible change in the past ten years," says Fournier. "Architecture is now seen as a two-way street."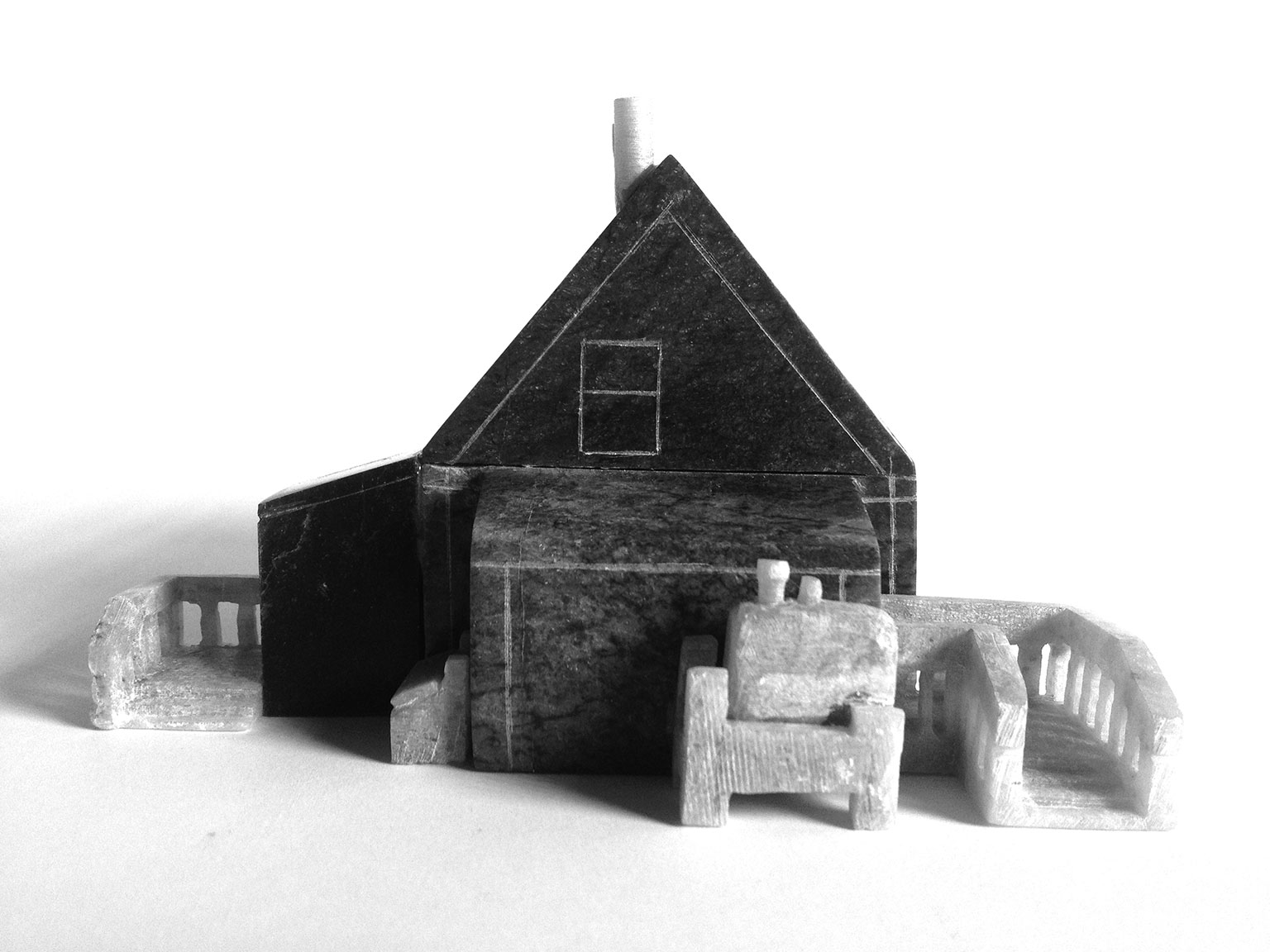 The housing crisis in the Arctic is about more than just roofs over heads. It's about the right kind of roofs. Thousands of years before Blok P, Astro Hill, and standard-issue matchboxes, the ancestors of modern Inuit built shelters that were sustainable, seasonally appropriate, and conducive to dynamic family life. Some, like the igloo, were exceptionally beautiful.
"We've changed in our day-to-day lives," says Ceporah Mearns, the youth research coordinator at the Qaujigiartiit Health Research Centre in Iqaluit. "But we also have an opportunity to benefit from architecture in ways that maintain and build upon our traditions." Stacked boxes in the sky, like suburban sprawl, do not work in the Arctic. And culturally appropriate designs are anything but indulgences: they play essential roles in food and energy security, environmental stewardship, and physical and mental health. "We need spaces where we can thrive," Mearns says. "As we always have in the North."
This appeared in the April 2015 issue.