Starring Kevin McKenzie: Canadian Zombie
Published on April 27, 2015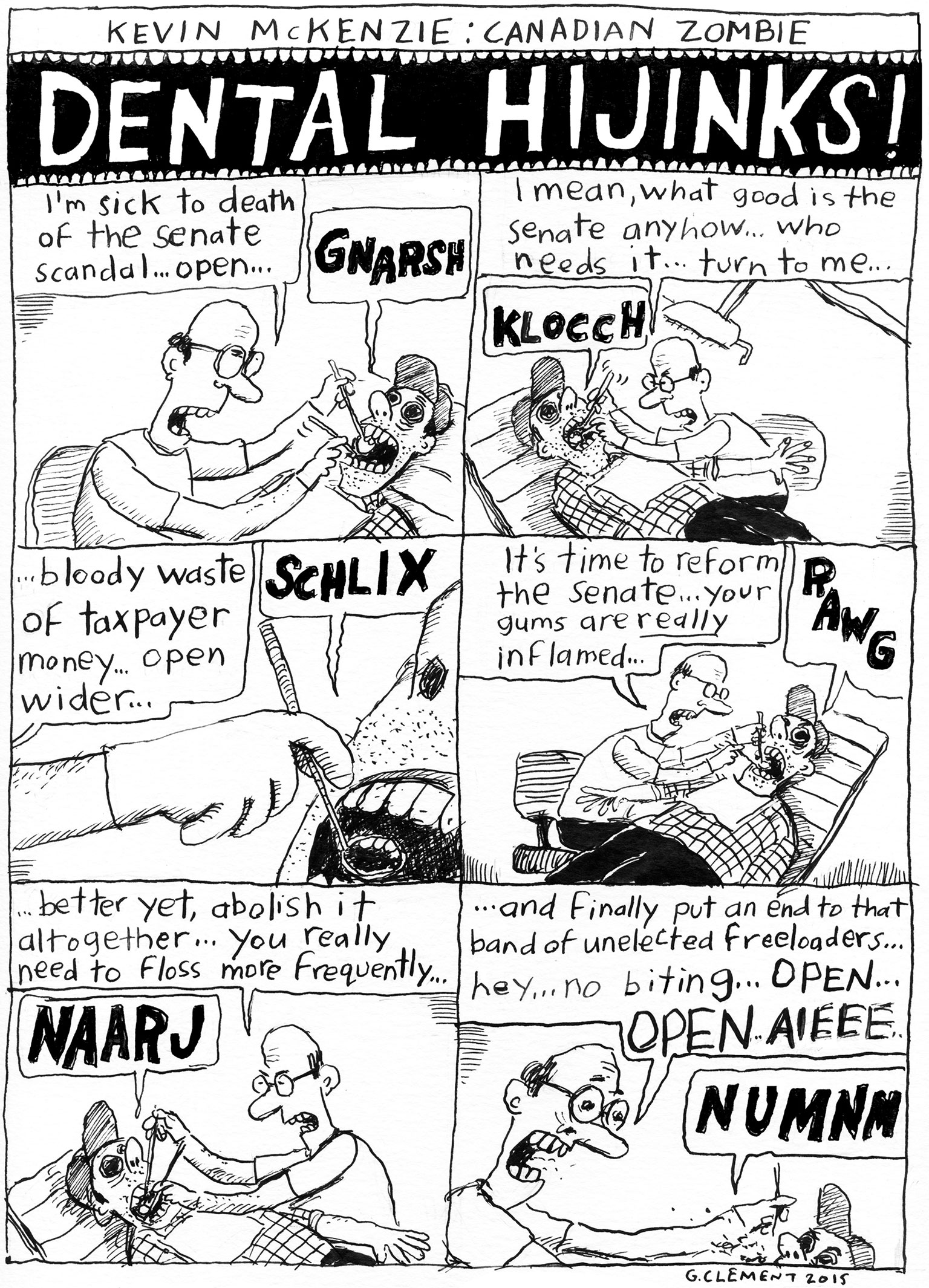 A road-tripping documentary about Canadian identity stops short of saying who we are
Published on April 23, 2015
There have by now been enough attempts to definitively peg Canadian identity that the best answer to the query "What makes me Canadian? " might well be that the questioner feels obliged to ask it in the first place. Certainly, far loftier figures than comedian Robert Cohen—whose new film Being Canadian premieres this year at Toronto's Hot Docs festival before going On Demand with Rogers Television on April 26—have puzzled over the social, political, and aesthetic dimensions of the Canuck mindset. But, as it takes the better part of a semester to properly parse Margaret Atwood's Survival and just over ninety minutes to watch a documentary, Being Canadian will attract those who'd like this argument cornered in a hurry. And hey, if the rhetorical points can be scored by household-name movie stars and musicians, all the better.
Cohen, a sitcom writer who followed his industry peers' well-travelled road to Los Angeles—where he got gigs on shows including The Big Bang Theory and The Simpsons—has opportunistically inserted himself into the genre of the "personal documentary," in which the director places him or herself front-and-centre, essentially turning the act of non-fiction filmmaking into a star turn.
Eighth in a series of comics about living with metastatic cancer
Published on April 23, 2015
Five films to see at this year's Hot Docs festival
Published on April 22, 2015
North America's largest documentary festival is about to begin, and the 2015 slate at Hot Docs is typically diverse—so much so that picking through the programme guide can be rather time-consuming. Here are five films worth watching at this year's festival, which launches at Toronto theatres tomorrow, and runs through May 3.
hotdocs.ca
Arriving on Canadian screens just ahead of Lynn Crosbie's virtuosic, Cobain-themed novel Where Did You Sleep Last Night, Montage of Heck works similarly to resurrect ol' blue eyes. It does this through previously unseen home movies and animated segments imagining the singer's adolescence. The latter is a visual approach carried over from director Brett Morgen's earlier The Kid Stays In the Picture, about Hollywood producer Robert Evans. Slickly produced and thickly slathered in licensed music, this first "official" documentary about the late Nirvana front man is predictably elegiac in tone, but it doesn't hedge on the topic of his various debilitating weaknesses (drug addiction, depression, etc.). Nor does it does it seek to place the blame for his demise on anybody else, certainly not ex-wife Courtney Love, whose interviews are candid and relaxed, probably because the film casts her in a positive light. Montage of Heck isn't an investigation into its subject's death so much as an homage to his creativity and life force—it's tender and sad.
An excerpt from The Outside Circle, a forthcoming graphic novel about crime and rehabilitation
Published on April 21, 2015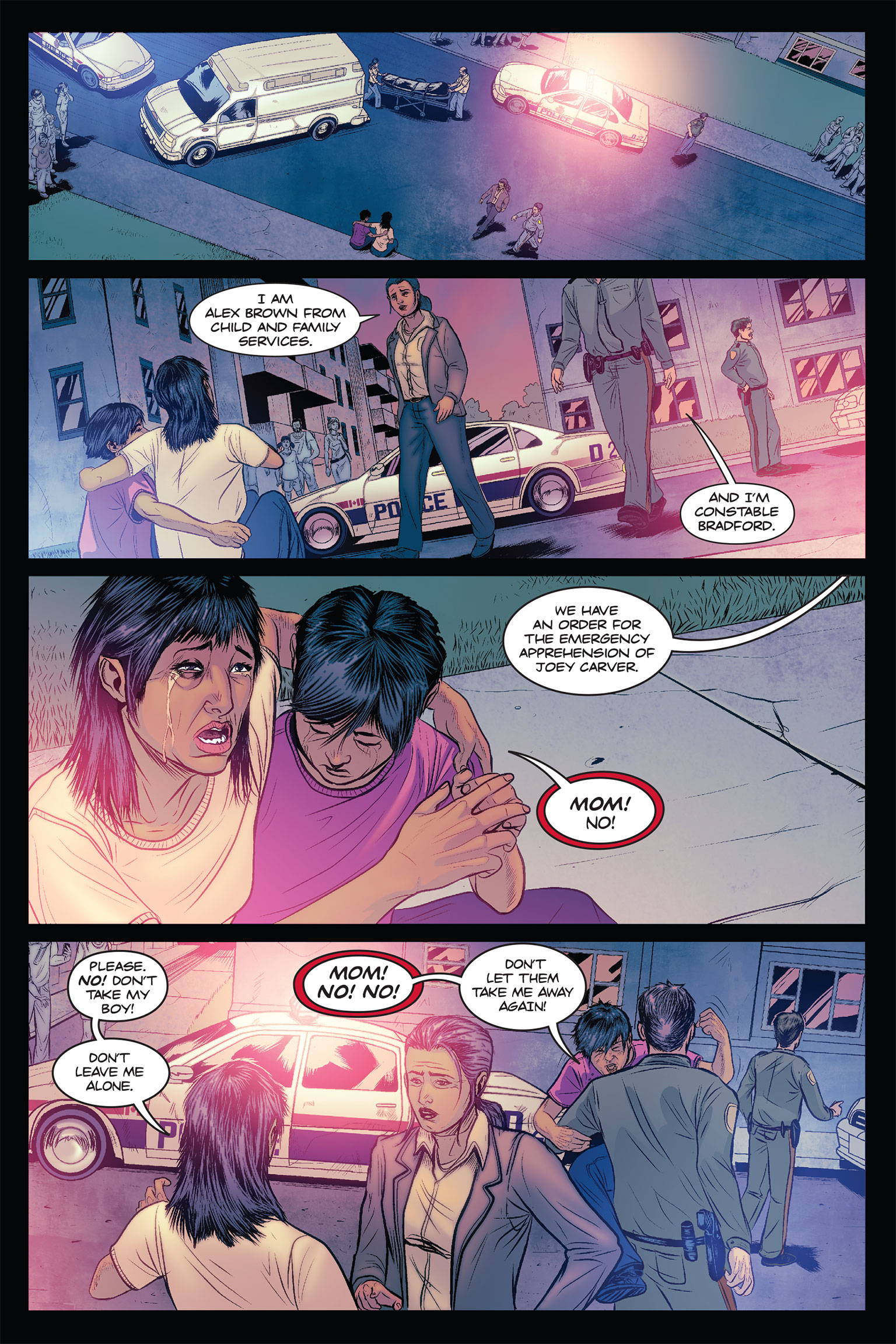 Patti LaBoucane-Benson is a featured speaker at the sold-out Walrus Talks Aboriginal City. Visit thewalrus.ca/live on Thursday, April 23, 7 p.m. MT to watch live streaming video.
Seventh in a series of comics about living with metastatic cancer
Published on April 21, 2015
How the fathers of Confederation created our government's upper house: an excerpt from Three Weeks in Quebec City
Published on April 20, 2015
More than almost any other decision of the Quebec Conference, the decision to have an appointed upper house was mocked and attacked from the day it was announced. The opponents of confederation denounced it as evidence of the autocratic and anti-democratic tendencies of the confederation makers, as if their intention was to create an aristocratic upper chamber from which the chosen creatures of the colonial ascendency would thwart the will of the Canadian people forever. Those in the conference, however, were coming to understand it meant precisely the opposite. An appointed house, particularly one appointed by the central government, would always be dignified, ceremonial, advisory—and largely without power. It might be clothed with theoretical authority, like the British House of Lords, to veto anything that came before it. But in the reality of Canadian political culture in the 1860s, and ever after, an appointed chamber could never stand up in a real and concerted way to the will of the lower house, the one given legitimate power by being elected by Canadian voters in proportion to their numbers on a broad electoral franchise. That was what the conference delegates had come to believe was required. On Tuesday morning, October 18, 1864, they settled that such would be their advice to their legislatures.
In defending the upper house during the Province of Canada's legislative debate on confederation that followed the conference, Alexander Mackenzie, a friend and supporter of George Brown's and a future prime minister, declared, "It is my opinion that we would be better without an upper house." Mackenzie had not been a delegate at Quebec City, but he acknowledged that the question there had been "not what is the best possible form of government," but only "what is the best that can be framed for a community holding different views on the subject." On that basis, he was prepared to accept an upper house, so long as it was a mere "court of revision," not an independent chamber. "Hear, hear!" called Brown, "and therefore I accepted as a fair compromise, a second chamber nominated by the [federal cabinet]." The Canadians had insisted on appointment not to make the upper house independently powerful, but to ensure its dependence on the government and subservience to the lower house. It seems to have been understood that it might be awkward for the delegates to declare too frankly that the principal quality they sought in an upper house was its weakness vis-à-vis the elected lower house. During the debates on confederation, a good deal of effort would be expended to demonstrate the dignity and importance the upper house would have. John A. Macdonald liked to argue that since it was impossible to have a hereditary body as in Britain, "the only mode of adapting the English system to the upper house is by conferring the power of appointment on the crown," which he called "the system most in accordance with the British constitution."
Sixth in a series of comics about living with metastatic cancer
Published on April 16, 2015
Buried behind the government's simplistic anti-terror talking points is a desire to liberate
CSIS

from its dysfunctional relationship with the

RCMP
Published on April 15, 2015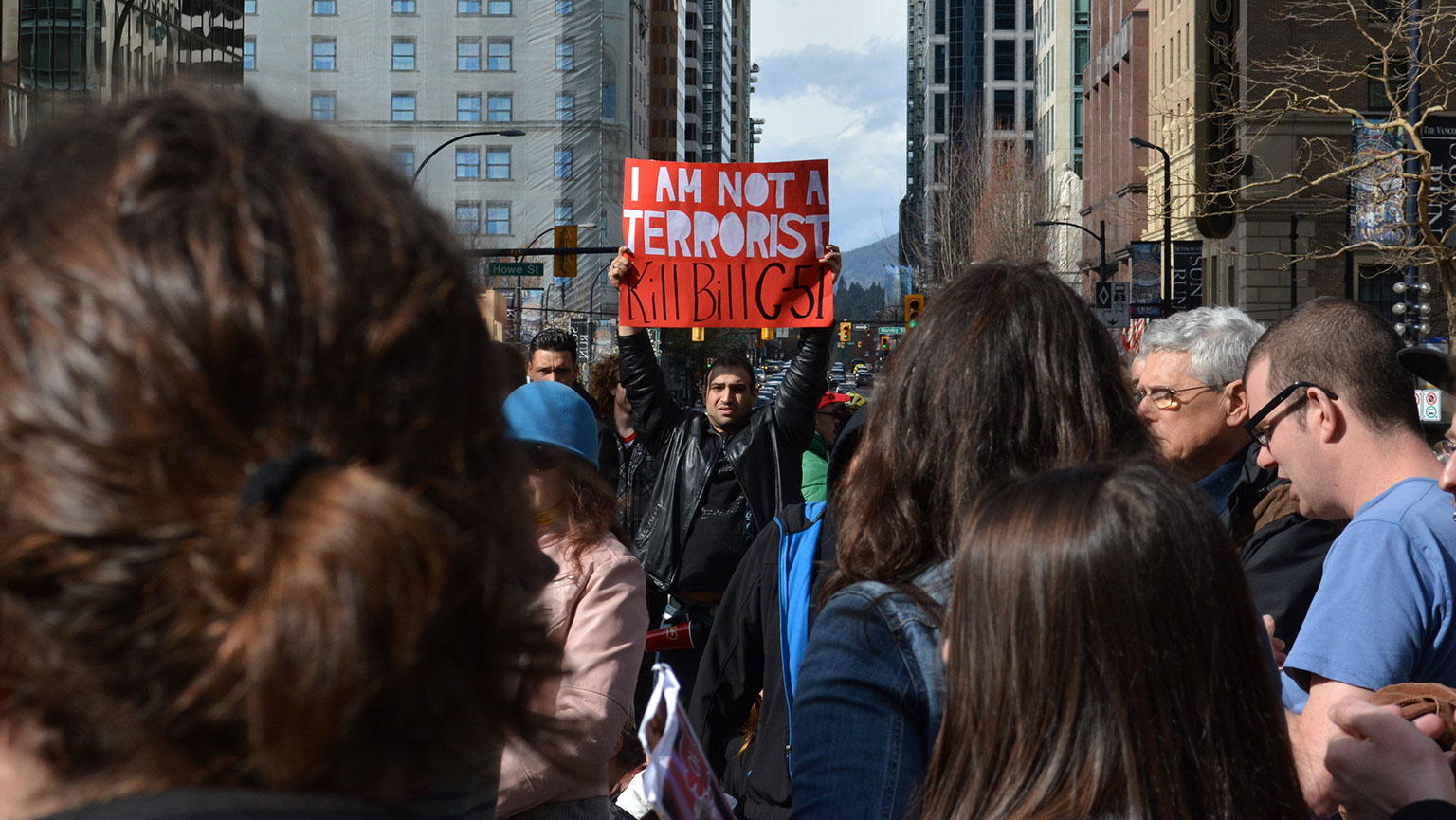 As criticism mounts over the federal government's controversial new security legislation, Bill C-51, the Conservatives have fallen back on a series of point-form justifications—one of which is that the new law would "Allow CSIS agents to speak with the parents of radicalized youth in order to disrupt terrorist travel plans."
Certainly, no reasonable person could object to such a policy. But government agents already perform such family interventions under existing legal rules. So why mention this example in official talking points, unless the object is to distract attention from the many areas in which CSIS powers will be expanded in unsettling ways?
Under C-51, the Canadian Security Intelligence Service will be allowed to take any action that agency officials believe is reasonable to "reduce . . . threats to the security of Canada," including (with judicial permission provided after a secret, one-sided hearing) breaking the law and violating the Charter of Rights and Freedoms. The only outer constraint is that CSIS must not inflict bodily harm, obstruct justice, or violate sexual integrity.
On the job of writing books
Published on April 14, 2015
I'm a bit of a recluse. It comes with the job of writing books. I live with my husband and our two middle-school children in a canyon in the Santa Monica Mountains in southern California. Between school drop-off and pickup I'm a novelist. I sit alone in my pajamas with crazy hair and a mug of tea conjuring characters and inventing narratives that I hope to share with strangers, which sounds psychotic. When I'm not in a typing trance I'm a wife and mother, like any other, caring for my family, driving my kids to practices and dances and games and rehearsals. Sometimes my hands hurt from all the tapping on the keyboard and gripping of the steering wheel but I count myself exceedingly fortunate and grateful for my lot.
A number of years ago I started to feel stiffness in my finger joints. I mentioned to my husband that I thought I was developing arthritis and he said something about all my years of writing taking their toll. Overhearing this, my daughter, then around eight, looked at me with concern and asked, "Is 'authoritis' why you make that face? Will it stay like that? "