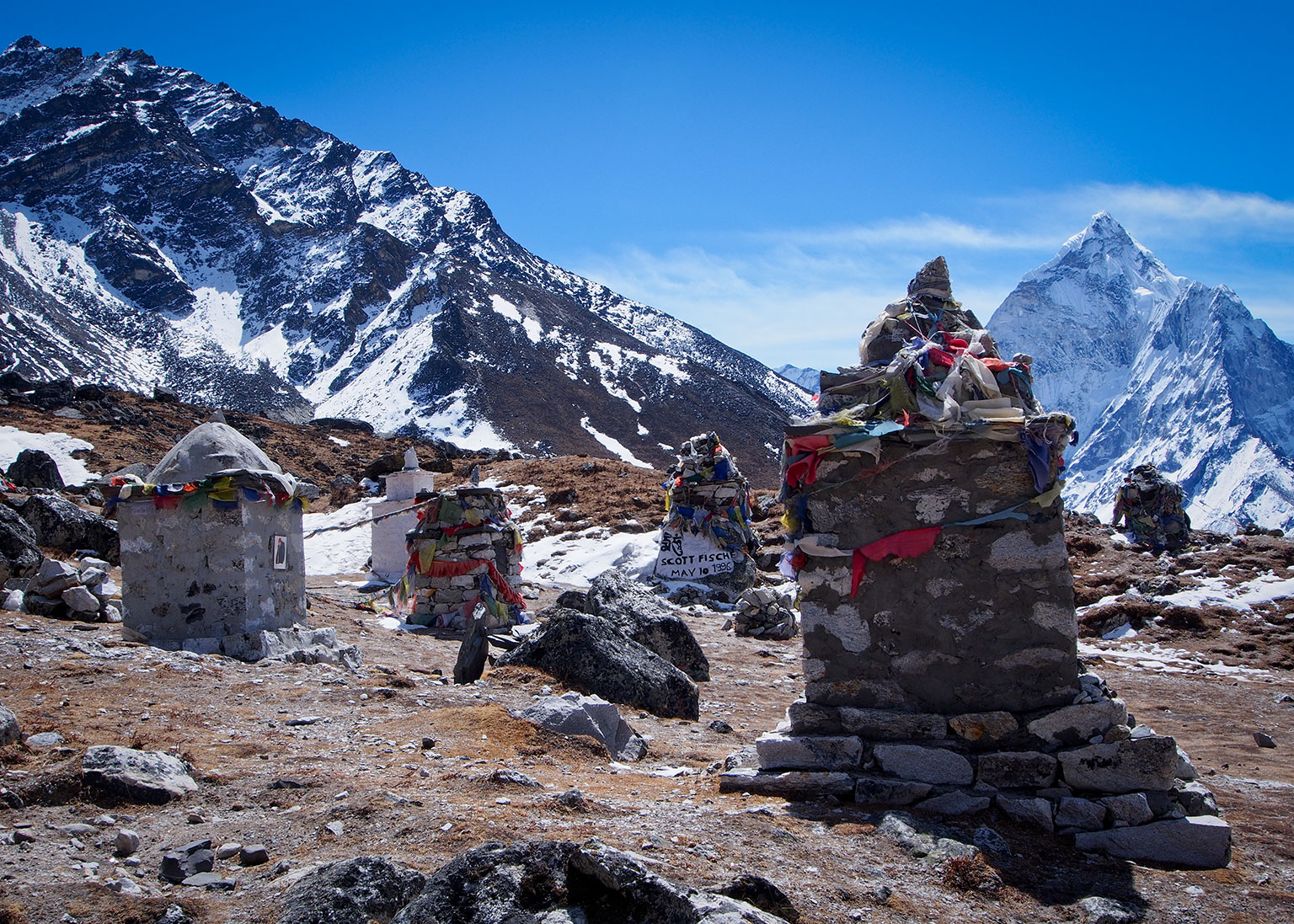 Twice this year, Nepal's mountaineering and trekking industry has been shaken by a major deadly event in its mountains. Last month, at least forty-three trekkers (including four Canadians) and Nepali guides and porters died as a storm hit the Annapurna range, northwest of Kathmandu. The majority of the bodies were found buried in snow near the Thorung La—a 5,416-metre pass that bisects the two-to-three-week Annapurna Circuit.
The unseasonal weather was caused by Cyclone Hudhud, which made landfall in eastern India days before lashing the Himalayas, as many storms do, with rain and snow. Those who were crossing the pass speak of a white-out blizzard that forced dozens to take refuge in a small stone building near the prayer flags that mark the trek's highest point. As the storm raged, many felt their only option was to try to descend toward the town of Muktinath on the other side of the pass.
Some people were caught out in the storm; others died in avalanches. The Nepali military rescued hundreds of trekkers from the area in the following days.