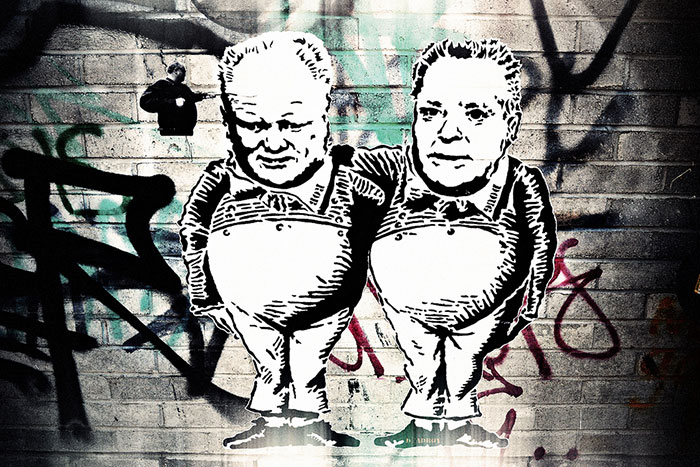 AshtonPal
And so it came to pass that Robert Bruce Ford, Toronto's legendary chief magistrate, once again donned his suit of scuffed armour and set out to avenge his own honour while ridding the kingdom of gravy-slurping pinkos and miscreants.
In exactly one month, the City of Toronto's eleven-month-long municipal election season will begin, and with it, the campaign by Canada's most infamous mayor to reprise the shockingly decisive victory he mustered on October 25, 2010.
On that historic day, almost 400,000 Torontonians cast a vote for a man already notorious for televised tirades, ethnic slurs, arrests, lies and, above all, a pose of defiance—towards rules, laws, conventions, and all other forms of external constraint—that turned out to be deeply appealing to voters weary of being told what to do and how to think.
In the three-plus years since Ford's win, he has broken every single rule of political decorum and defied the pundits (myself included) over and over again. He continues to touch many voters, despite a record of personal misconduct that goes well beyond anything Canadians have ever witnessed in a politician. Let's trot out all the military clichés here: Ford charges headlong into minefields, draws friendly fire, and appears to be the undisputed master of the self-inflicted political wound. He somehow manages to survive, like the bumbling cartoon coyote who is forever getting crushed by falling boulders but still lives to see another episode.
Full text & comments