Eighteenth in a series of a comics about living with metastatic cancer
Published on June 29, 2015
Seventeenth in a series of a comics about living with metastatic cancer
Published on June 22, 2015
The Walrus Foundation presents a special podcast produced in partnership with Amazon.ca
Published on June 17, 2015
Alix Hawley discusses All True Not a Lie in It, her Amazon.ca First Novel Award–winning account of American pioneer adventurer Daniel Boone.
Introducing the Poetry Editor's Note, which provides context to poems published in the magazine
Published on June 17, 2015
"Modestine," by Lynn Crosbie
In her sinuous and sinister poem "Modestine," Lynn Crosbie recounts a family visit to the long-term care centre where her father lies ill. Although the text doesn't reveal the specifics of his medical condition, there is no escaping the emotional condition the poem evokes. Slipping back and forth in time, it demonstrates the pain that comes with cataloguing the progression of a degenerative disease. It also shifts back and forth between the fictional world of Travels with a Donkey in the Cévennes—the novel that the brother reads aloud—and the real-life details of the father's decline and the poet's anguish at being unable to intervene. The lines may resemble prose sentences in their length and rhythm, but this is deceptive. Crosbie uses the poetic line with great skill, resisting periods throughout, interrupting and crossing back over her own thoughts to powerful effect. The reader follows the movements of a mind that is unable to rest; whenever a line seems to move toward completion, the poem denies this relief and pivots back, relentlessly, like Robert Louis Stevenson's donkey, who is beaten and beaten again but still stands.
An activist, academic, writer, and speaker, Leanne Simpson is of Michi Nishnaabeg ancestry and is a member of Alderville First Nation. Pronouncing her the inaugural RBC Taylor Emerging Writer, novelist Thomas King praised Simpson's "uncommon ability to manage an impressive range of genres, from traditional storytelling to critical analysis, from poetry to the spoken word, from literary and social activism to songwriting." Her work explores resistance at both the personal and community level, and celebrates the act of defiance that is her very being. In "i am graffiti," she speaks directly to the forces of erasure—of status, culture, and history—and wryly points out that she is still here. She compares herself to graffiti, which enacts a sort of claim over the public spaces it marks, and uses repetition to illustrate the cyclical nature of cultural offence and personal reassertion in the face of it. Simpson uses the passive voice in the refrain "mistakes were made" to echo the hollowness of official apologies and ridicule the tendency of those in power to distance themselves from the legacies of their offices.
"Dream Jobs," by Suzanne Buffam
This poem makes me laugh, but it also has a subtle shadowy undercurrent that hints at the speaker's sense of her own fading promise (in particular, the idea of an "Ingenue Emeritus" kills me). "Dream Jobs" is an excerpt from a book-length work in which the poet examines what it means to be a privileged woman with a role to play, using Sei Shonagon's The Pillow Book as a model. (Shonagon was a Japanese court lady born around 966, and her work, filled with lists and finely wrought scenes of her experiences at court, provides the most complete documentation of life in the Heian period.) Buffam's lists and meditations on her struggles with insomnia and attempts to keep writing through early motherhood are filled with dark humour and self-mockery. I love how "Dream Jobs" plays with the idea of form (it's a sonnet), with lines pared down as short as possible in order to convey the poet's state of mind.
At an upcoming conference in Toronto, asexual pride will take centre stage
Published on June 17, 2015
Alexi Cassé
The sexual revolution has taken many forms over the last half century: From the widespread availability of contraception, to no-fault divorce, to the lifting of Victorian taboos on female sexual pleasure, to the destigmitization of homosexuality, bisexuality, and other queer identities, Western societies now have far more enlightened attitudes toward sex. Yet throughout it all, one community has remained more or less ignored: the folks who tend not to enjoy sex of any kind.
An eighteen-year-old, baby-faced University of Toronto student wants to change that. Brian Langevin, co-founder of the website asexualoutreach.org, belongs to the roughly 1 percent of the population who feel little-to-no erotic attraction to anyone. On June 20 and 21, a year's worth of planning by him and others will be realized with the 2015 North American Asexuality Conference, which is timed to coincide with Toronto Pride. There, Langevin will be surrounded by asexuals who live their lives in much the same way.
Sixteenth in a series of a comics about living with metastatic cancer
Published on June 16, 2015
Listening to the dawn chorus of Toronto's avian superhighway
Published on June 15, 2015
It's 5 a.m. in High Park—400 acres of forest, ponds, and paths in Toronto's West End—and a procession is weaving through the budding trees, silent except for binoculars rustling against jackets. A few people wear headlamps to light the way. Tired feet drag along the ground. The air is still and cold, heavy with dew, but as the sky lightens, the trees begin to thrum, rising with the sun into a crescendo of birdsong.
On the first Sunday of May, the High Park Nature Centre celebrated International Dawn Chorus Day with its inaugural early morning walk through the woods. Allegedly begun in the 1980s by an eccentric British broadcaster who demanded that people arrive at 4 a.m. for his birthday party, the event retains an air of peculiarity. Who, after all, would wake up this early just to hear a bunch of birds also wake up—especially downtown in Canada's most populated city?
"Toronto's a natural place for a lot of birds to come to," says Emily Rondel, Toronto projects coordinator for Bird Studies Canada. She looks unlike a stereotypical birder: her socks aren't up to her knees, her eyes are not obscured by thick glasses, and, at thirty-one, she is about twenty years younger than the median age. But when the subject turns to birds, her voice rings with enthusiasm, despite the early hour. "There are more than 320 species on the Toronto bird list"—those that have been sighted—"and more than 200 species breed here."
Eight-hundred years later, does the Magna Carta still matter?
Published on June 12, 2015
It's a big year for anniversaries in the Anglosphere. At the Battle of Agincourt, in 1415, a small and dysentery-ridden English army defeated a massive and well-fed French force on their home territory. Band of brothers and all that, made famous by Shakespeare, Laurence Olivier, and Kenneth Branagh. It was indeed a remarkable victory and made the longbow famous. Which is why many people ask: "Why didn't the French have them too? " The short answer is that it took years of training to use a longbow properly; much easier to give crossbows to thousands of raw peasants, but nowhere near as effective or easy to reload. In any event, all of the gains made at Agincourt were lost to the French fairly soon afterwards. Plus, Henry's son and heir was a pious halfwit who was almost certainly murdered by his rivals.
Four hundred years later, in 1815, came the Battle of Waterloo. Contrary to British boast, even if the Duke of Wellington had lost in Belgium, another allied army would have been assembled and Bonaparte would have been defeated in round two. There simply weren't enough Frenchmen of fighting age left.
At TIFF Bell Lightbox, a retrospective of the films of Chinese-born, Hamilton-based director Luo Li
Published on June 10, 2015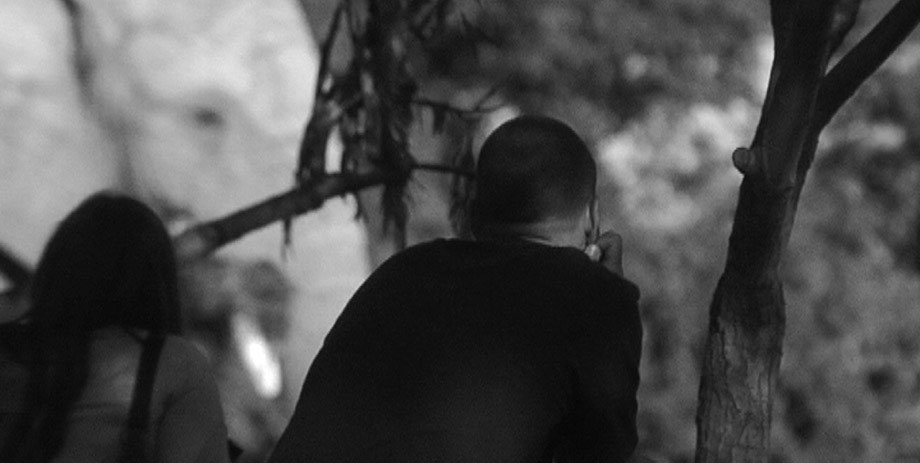 The title of TIFF Bell Lightbox's new retrospective of Luo Li is "You Can't Go Home Again"—an ironic allusion to Thomas Wolfe when placed in the context of the Chinese-born, Hamilton-based director's career. Since 2010, Li has travelled home to Wuhan on three occasions to shoot features on China's history, geography, and heritage that mix elements of fiction, documentary, and experimental cinema.
Li's interest in both traditional and contemporary aspects of Chinese society is apparent, and yet it would be wrong to brand him specifically as a "national" or even a "trans-national" filmmaker. Rather than a young artist caught between cultures, Li appears at this early juncture to somebody who's entirely comfortable within his chosen medium. Cinema seems to be his natural habitat.
Li is at the forefront of what might be called the "new new wave" of Toronto filmmaking: a series of formally accomplished, critically acclaimed works reminiscent of the city's cinematic boom of the early 1980s, when Atom Egoyan and Patricia Rozema first garnered international attention. This new cohort includes several recent York University graduates, including Nicolas Pereda, Igor Drljaca, and Albert Shin, whose In Her Place garnered a surprising seven Canadian Screen Award nominations earlier this year.
By ignoring years of recommendations, Bill C-51 manages to complicate the fight against terror while also harming our civil liberties
Published on June 9, 2015
Bill C-51—also known as the Anti-terrorism Act, 2015—has now passed Parliament, and its effect on the Canadian legal landscape will be radical. To update those who have been not been following the debate, here is a synopsis of the bill's ugliest bits:
C-51 gives

CSIS

a new mandate to "reduce threats to the security of Canada" (and not just in regard to terrorism). This includes using means that may violate Canadian laws and the Charter of Rights and Freedoms, if

CSIS

persuades a judge that such means are necessary. The law provides for all this despite the fact that

CSIS

was deliberately created in 1984, amid various

RCMP

scandals, as a pure intelligence-gathering agency.
Invoking a broadly defined concept of security, C-51 accelerates the sharing of information throughout virtually the entire Canadian government (with the exception of information pertaining to protest and dissent). At the same time, it fails to match these powers with effective review by elected politicians or independent bodies. With the enactment of Bill C-51, Canada remains an exception among its allies: a democracy that does not trust any of its legislators with secret information. Moreover, the move to permit accelerated data swapping without bolstered safeguards suggests the government has learned nothing from the brutal treatment of Maher Arar (who ultimately was a victim of ill-conceived information sharing among intelligence agencies).
C-51 contains provisions that will chill free expression. In particular, a new speech crime created by the law will target—as the government explained it to a Senate committee—those who "actively encourage some sort of unspecified action should be taken to do something bad against Canadians or our allies, or to do something to support extreme jihadism." We already have laws that penalize real terrorist propaganda—and at least one person is in jail because of them. But this new offence swallows up a vast range of non-violent speech; indeed, C-51 reaches further in constraining speech than any other Canadian law that has survived constitutional challenge.