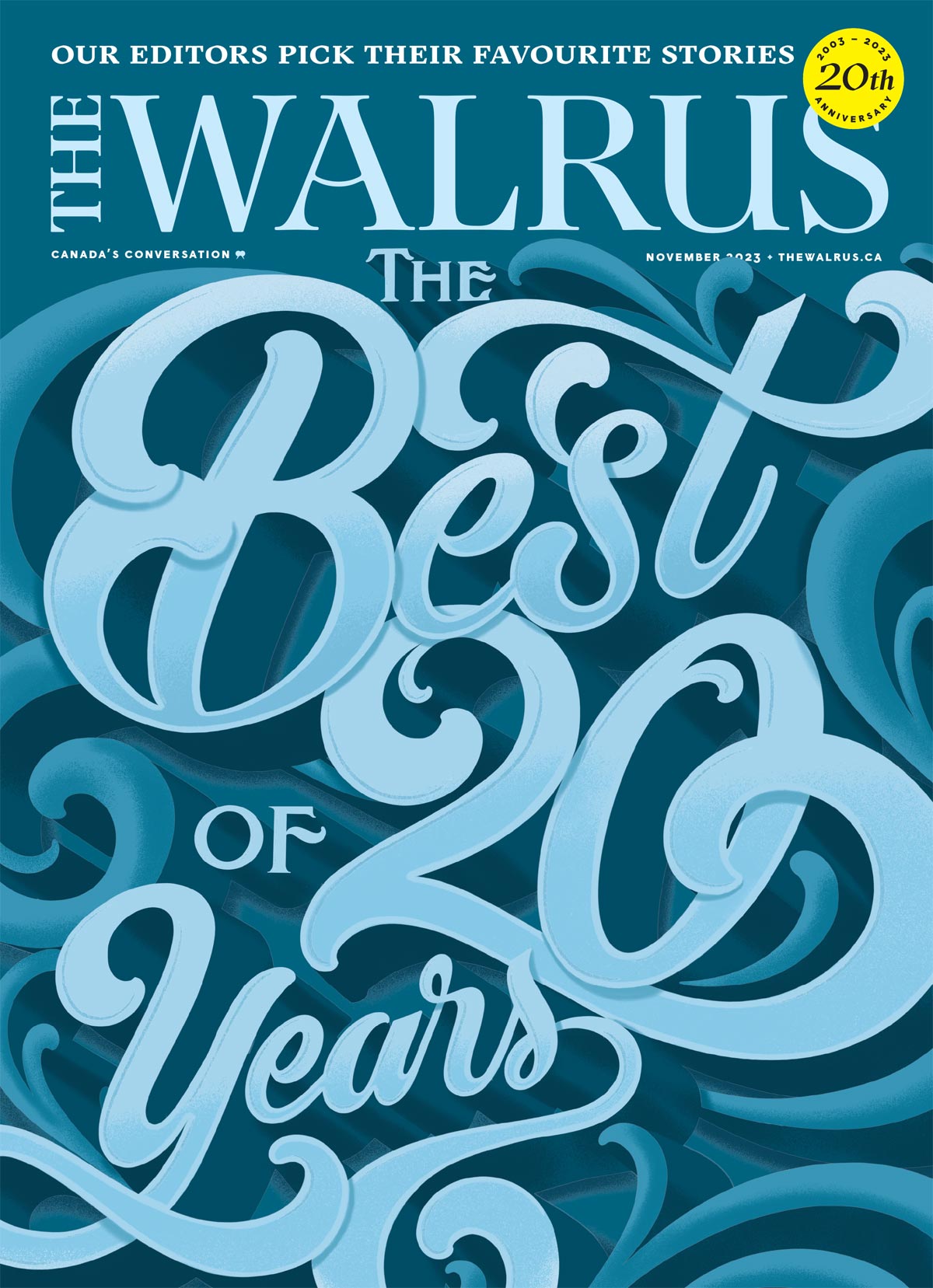 This is writing my colleagues and I believe is among the best The Walrus has published over the past twenty years. We have been rating, debating, and reassessing the lists for months, looking for work that still surprised us, impressed us, moved us—work that could speak to the present moment. We wanted the overall mix to reflect the qualities that have made The Walrus a steady bellwether of must-read writing. We have been a home to some of the country's most gifted magazine writers and, on this website, a daily reminder that good prose matters.
Carmine Starnino
Interim Editor-in-Chief
READ OUR BEST
READ OUR BEST
The Latest
Archival stories featured in our November issue
Secure the future of storytelling.
For 20 years, The Walrus has been home to Canada's most important stories. But with the rise of artificial intelligence and the proliferation of misinformation, it's getting harder to distinguish fact from fiction.
Here at The Walrus, we are committed to raising the voices of real human storytellers and providing access to conversations that matter. Donate today to secure tomorrow's journalism. Your support will ensure that we can continue to tell Canada's stories, now and for many years to come.
Credits
Editors
Carmine Starnino
Samia Madwar
Harley Rustad
Dafna Izenberg
Daniel Viola
Web Production
Ariella Garmaise
KC Hoard
Monika Warzecha
Copy Editor
Siddhesh Inamdar
Head of Research
Allison Baker
Fact Checkers
Emma Buchanan
Mashal Butt
Colby Payne
Tobin Ng
Art Direction
Paul Kim
Meredith Holigroski
Celina Gallardo
Cover Illustration
Kristen De Palma