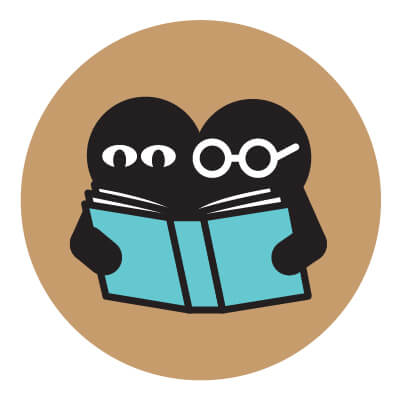 Not to brag, but I spent last week in beautiful, warm San Juan. When I reluctantly returned to Walrus HQ, my colleagues were kind enough to point out how much more relaxed I looked. I smiled politely, giving credit to the sun, the saltwater, and the switched-off emails—but that's not the whole story. What I learned from my vacation is that true relaxation can come in unexpected ways. In my case, that meant carrying around an 800-page novel and crying in public for five days straight.
It's fruitless for me to add to the overwhelming praise and awe of Hanya Yanagihara's A Little Life, because everything you've heard is true. It's long—816 pages, to be precise. It's sprawling, jumping back and forth in time through decades in the lives of its characters, travelling with them across New York City and around the world. And it is harrowing, so incredibly harrowing, unforgiving in its descriptions of trauma and suffering. It takes on, in protagonist Jude's words, "the terrifying largeness, the impossibility, of the world, of the relentlessness of its minutes, its hours, its days." Ostensibly a coming of age story of four college friends, A Little Life is at its core about what it means to be bound—bound to family, to identity, to pain. Lives may change, but the ties that bind us remain. In other words, if you want a light, breezy beach read, look elsewhere.
If you're like me, however, and like your mojitos with a side of catharsis, consider A Little Life for a travel companion. I can't analyze it any more than I can describe what it feels like to stare into the sun, or to choke on saltwater. It's visceral, it makes you flinch, but it makes you feel alive. It burns and it cleanses. Slather yourself with SPF, and dive in.
—Blair Elliott, Events and Media Coordinator
Like many of my colleagues, and like a terrified victim in a slasher film, I can't take my eyes off of Trump. This moment seems horrifying and historic, a combination of 1968 and 1980: Chicago Democratic Convention chaos plus the realignment of Reagan. As an antidote for my binge-reading I've turned to the lucid essays in Ellen Meiksins Wood's 1995 collection, Democracy Against Capitalism, recently republished as part of Verso's Radical Thinkers series.
She insists on a return to Marx's original conception of political economy as historically grounded, and his insistence that economic questions have political roots. This seems sensible, but today capitalism—in the guise of 'the market'—seems to most commentators as natural as the very air we breathe; it appears to exist outside of time, like a Platonic form or mathematical idea. I suspect that we believe this because capitalism exhibits emergent behaviour, but when you you swallow the idea that something is unchanging and unchangeable, it moves the 'locus of control' from inside of you into to a non-human entity, before which you are powerless. The market becomes the weather: droughts and floods; booms and busts—who can resist these? And because no single hand is guiding it, who can change the clouds in the sky, or the rights that workers have?
Taking up an idea she attributes to the late British historian E. P. Thompson, Wood points out that capitalism is a specific product of a specific moment. The separation of the 'economic' from the 'political' in classical economic thought (and the social thought of people like Max Weber) universalizes capitalism, endowing it with that sense of inevitability. And it allows the social relations that constitute capitalism to be treated as external to it. Wood maintains that even thinkers on the left fall for this trap: the very idea of 'base' and 'superstructure' represents a trap.
—Brian Morgan, Art Director
I just finished reading Joe Friesen's forthcoming book, The Ballad of Danny Wolfe. A tragic story about hopelessness, a systematic path to prison and indigenous communities in crisis, Friesen recounts a story not unknown to most Canadians, about a boy struggling to come of age on an isolated reserve, growing up a victim of colonial attitudes and policy. All the same, what haunted me most about the life of Danny Wolfe was his total abandonment at such a young age by his parents (themselves victims of residential schools), his community and Canadian institutions. I believe real fundamental positive change can be made in the first five years of a child's life with consistent, supportive, day-to-day involvement. I can't help but wonder how Danny, a charismatic gang leader, would have faired with a different beginning. The Ballad of Danny Wolfe provides a meaningful look at a child's life on a reserve and the inevitable growth into crime and punishment. An excellent read.
—Gayle Matthews, Director of Business Development
A couple years ago, I stumbled onto the writing of Stephen Harrod Buhner when I found myself killing time in a New Age bookstore. I don't spend a lot of time in New Age bookstores—generally speaking, the visual aesthetics of the movement don't appeal to me. But there I was, avoiding the angel cards, and I found Plant Intelligence and the Imaginal Realm by Stephen Harrod Buhner a shelf labelled "Gaian Studies."
Stephen Harrod Buhner's bio describes him as "an Earth poet and senior researcher for the Foundation for Gaian Studies." Plant Intelligence and the Imaginal Realm runs over 550 pages and quotes Wallace Stevens and William Blake alongside Newton and Michael Crichton. It's a dense, mercurial, psychedelic read.
At one point, in a chapter called "We Want Braaaaains," I excitedly jotted in the margin, "MAYBE BACTERIA IS GOD!" (It made sense when I wrote it.) The twenty-seven-page-long bibliography reminds me of the old hippie cookbooks my grandmother gave me that include recommendations for groovy books and records at the top of each recipe.
Buhner's most popular title—at least at the Toronto Public Library—seems to be Sacred Plant Medicine: The Wisdom in Native American Herbalism, which is more accessible and I knocked it off in a weekend. The book covers a lot of ground (cough cough) pretty quickly, mixing personal anecdotes with research on various Indigenous traditions.
The first half or so of the book is dedicated to making the argument for approaching plants as intelligent life forms that are capable of communicating with humans beings—Buhner is convinced of the interdependence of all life forms, and he sees meaning even in sickness, which he describes in sacred terms. ("Illness performs a crucial and important function," he writes, "it allows destructuring of a contemporary state, readying the organism for change.") The second half of the book contains more practical information on how to responsibly forage for medicinal plants and simple instructions on how to prepare salves and tinctures. He also outlines a number of his favourite plants.
—Damian Rogers, Poetry Editor