As far as I'm aware, the first call to kill Justin Trudeau came on October 23, four days after the 2015 election. It took the form of a comment posted on broadcaster Brian Lilley's Facebook page:


I'd seen a whole lot of nastiness directed at Justin Trudeau and his family on Lilley's page over the years—"why didn't Maggie abort this dipshit goof," for example—but Ireland's comment shocked. It went far beyond an expression of hated; it was a plea for someone to murder the man.
That same day I wrote Lilley about Ireland: "Brian, you're not going to leave a comment like this unaddressed, are you?" Lilley ignored my query and the comment was left alone. It's still there today; you'll find it in response to this online petition Lilley chose to share from the Rebel, the conservative website to which he contributes: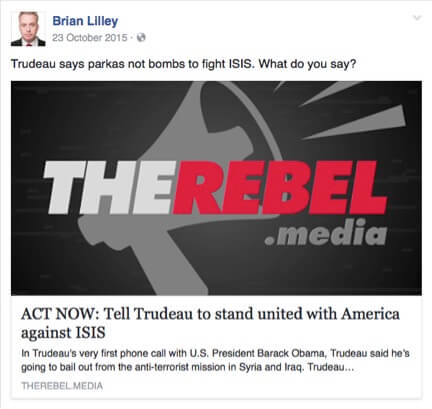 The broadcaster's silence towards me did not surprise, rather it was everything that followed. "What an IDIOT!!!!!!!!! Shoot the prick please!" proved to be the first of many calls for Trudeau's assassination left in the comments of Lilley's page.
The next month—November 28, to be precise—another appeared:



Lilley let that comment stand, too. As it turns out, Lilley's patience for such things is not unique. Similar comments and worse have been posted on Facebook pages belonging to the Rebel, Never Again Canada, Justin Trudeau Not, and others on the right.
Here's a comment you'll find on the Facebook page of Stephen Taylor, former national director of the National Citizens Coalition. This was written in reaction to a Rebel piece Taylor had shared on Rachel Notley and her government's proposed carbon tax:



If anything, the hatred expressed online toward the Alberta premier is even greater than anything sent Trudeau's way. The worst I've seen is this:



Things reached such a point last December that Wildrose leader Brian Jean weighed in on his own Facebook page:
Over the last few days, I've seen far too many hateful and even violent social media posts directed towards our political opponents.
This needs to stop. These kinds of comments cross all bounds of respect and decency and have absolutely no place in our political discourse. This is not how Albertans behave.
As you all know, I have a zero tolerance policy for such comments on this page, and I want to thank the vast majority of visitors for their respectful contributions. As a legislator and an officer of the court I have an obligation to forward criminal threats to the authorities and I will do so.
However, Lilley's Rebel stable-mate Lauren Southern was having none of it. She wrote a small piece for the website, "CBC hypes Alberta NDP 'death threat' drama, but their real 'fear' is losing control of the narrative," in which she ignores Jean, and shrugs off calls for the premier's assassination as "mean messages." "These posts are completely uncalled for, and I adamantly oppose any threats of violence," writes Southern. "However, these threats have also been completely blown out of proportion by the media who are once again using it to push an anti-male and anti-right narrative."
As if to prove Southern wrong, reaction to the post on the Rebel's Facebook page brought these comments:




These two comments, each encouraging assassination, remain on the Rebel's Facebook page to this day.
Since last fall's election loss, the Conservative Party of Canada's Facebook page has come to look increasingly like the Rebel. Visitors vent, writing that immigrants and twenty-something pot smokers stole the election. Anti-Quebec rants are frequent. Comments are left that promote Western separatism, while conspiracy theories abound: Justin Trudeau is a Muslim convert, Mick Jagger is his father, and he and wife Sophie Grégoire are bipolar.
The party sets the tone, seemingly stuck in the attack mode that cost them the election. This month, it posted these memes on its Facebook page: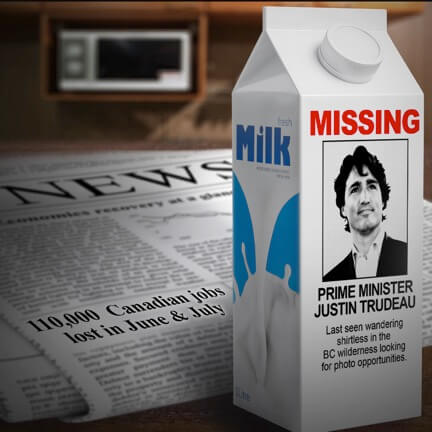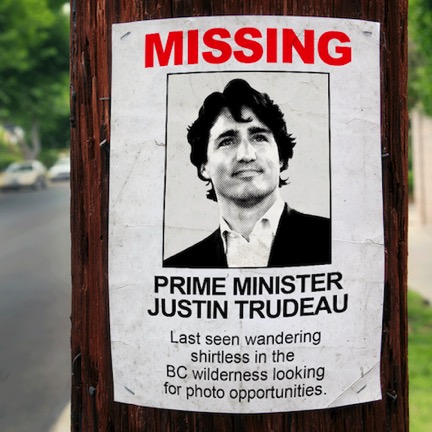 If this seems repetitive, so too was the reaction from party faithful. Several raised the memory of Michel Trudeau, the prime minister's younger brother, who in 1998 was swept into Kokanee Lake by an avalanche:







Others imagined a different death:













Yes, lol.
I like to think that not everyone was wishing that Justin Trudeau die a sudden, violent death this summer, but some most certainly were:





Here we have individuals wishing and calling for the death of a man, our prime minister, for the sole reason that they disagree with his policies. What this says about the culture of the Conservative Party today is reflected by the fact that these comments are rarely challenged by others, while the party itself maintains a silence. And so we find a remarkable situation in which Her Majesty's Loyal Opposition allows calls for the prime minister's assassination from its Facebook page.
Or does it?
I like to think that the Conservative Party of Canada has left its Facebook page in the hands of a neglectful, inept admin. I like to think that the page lacks moderators and that no one of any real power within the party, least of all the MPs, visits.
I like to think these things because the alternative is too disturbing.
The Conservative Party of Canada did not respond to requests for comment on this story.
* UPDATE: Comment from the Conservative Party of Canada after the publication of this article.
"The Conservative Party Facebook page is meant to be a family friendly page. The page rules are clear—there's to be no "profanity, spam, irrelevant content, redundant content, hateful content, malicious content, uncivil or disrespectful content, attacks or complaints against an individual, financial solicitations, and content that violates Facebook's terms of use, code of conduct, or other policies." These types of postings are completely unacceptable and go against the page's rules. We're looking at steps to ensure inappropriate comments not caught by Facebook filters get removed. We're always updating the language filter on what is allowed and not allowed, and we'll continue to take steps to keep the filter updated to better catch these postings."