The Great Canadian Hip Trip was a personal project hatched during a lonely thirteen-hour drive from Fort Smith, Northwest Territories, to Edmonton, Alberta. The Tragically Hip were the musical backdrop of my formative years, so when my travel plans had me driving from Kitimat, BC, to Toronto I took the opportunity to explore the lyrics as I explored the country. With Polaroid-style pictures I made visual interpretations of the music and poetry. This is what the Hip looks like to me.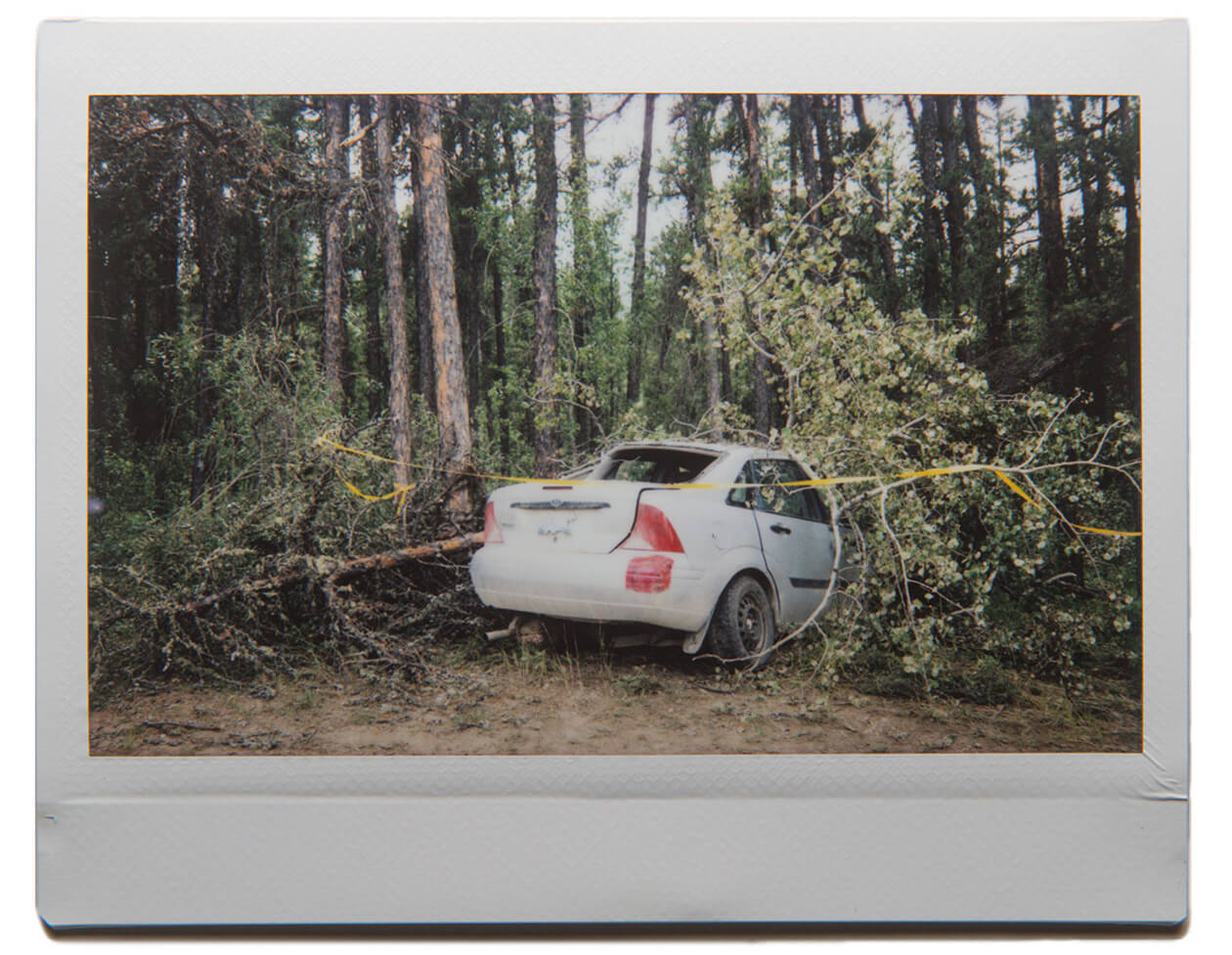 A wrecked car lies off a forest road in Fort Smith, Northwest Territories, reminiscent of one of the Hip's most popular songs. The expression "don't blow at high dough"—a phrase often used by Downie's grandmother—warns against getting ahead of oneself and losing control.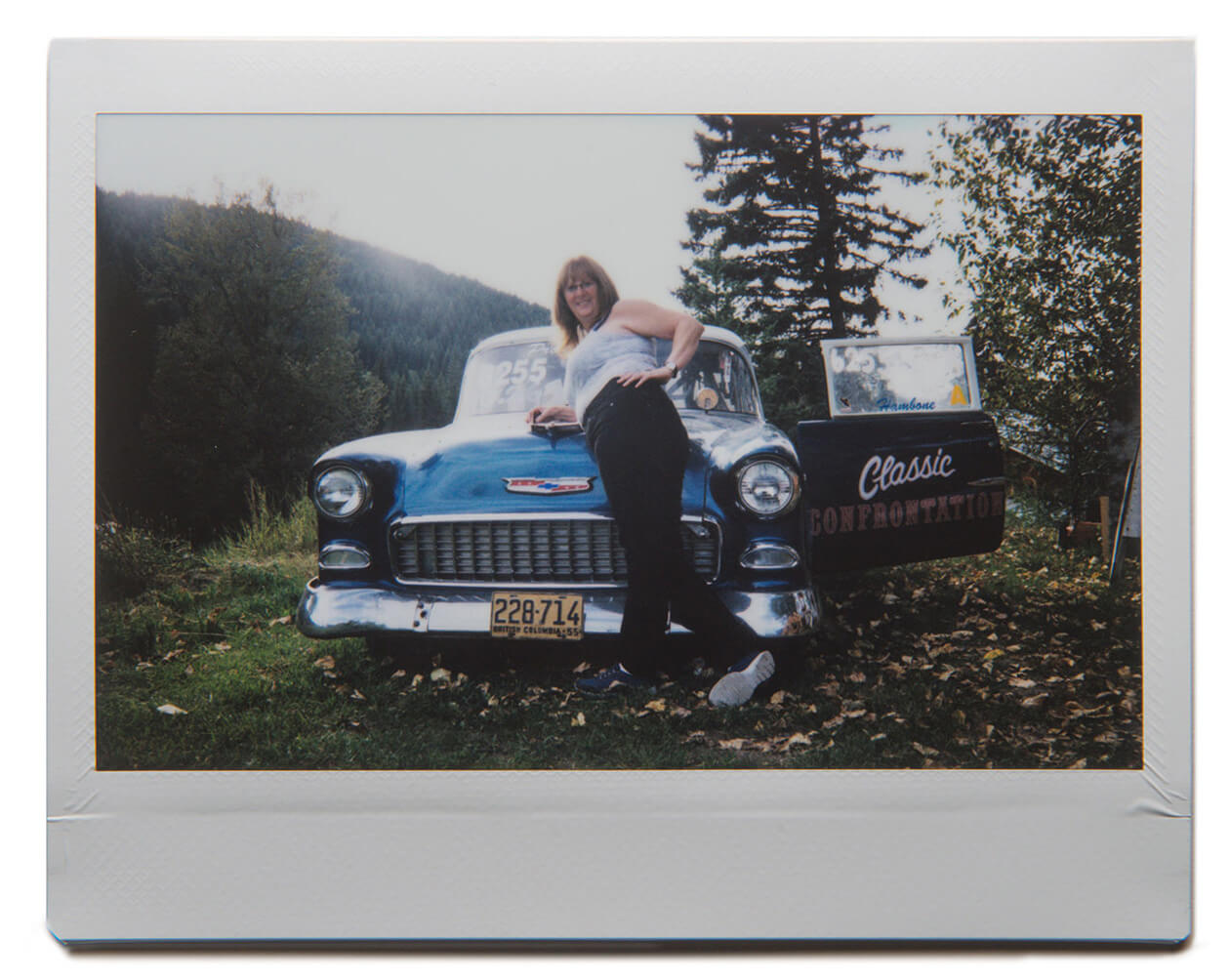 "Speedway" was a 1968 musical–action film starring Elvis Presley. The Hip allude to Presley in several of their songs, but this mention in "Blow at High Dough" is the most obvious instance. Here, Vickie Edwards poses on a 1955 Chevy, similar to the fast cars that Presley used to drive, in Deep Creek, British Columbia.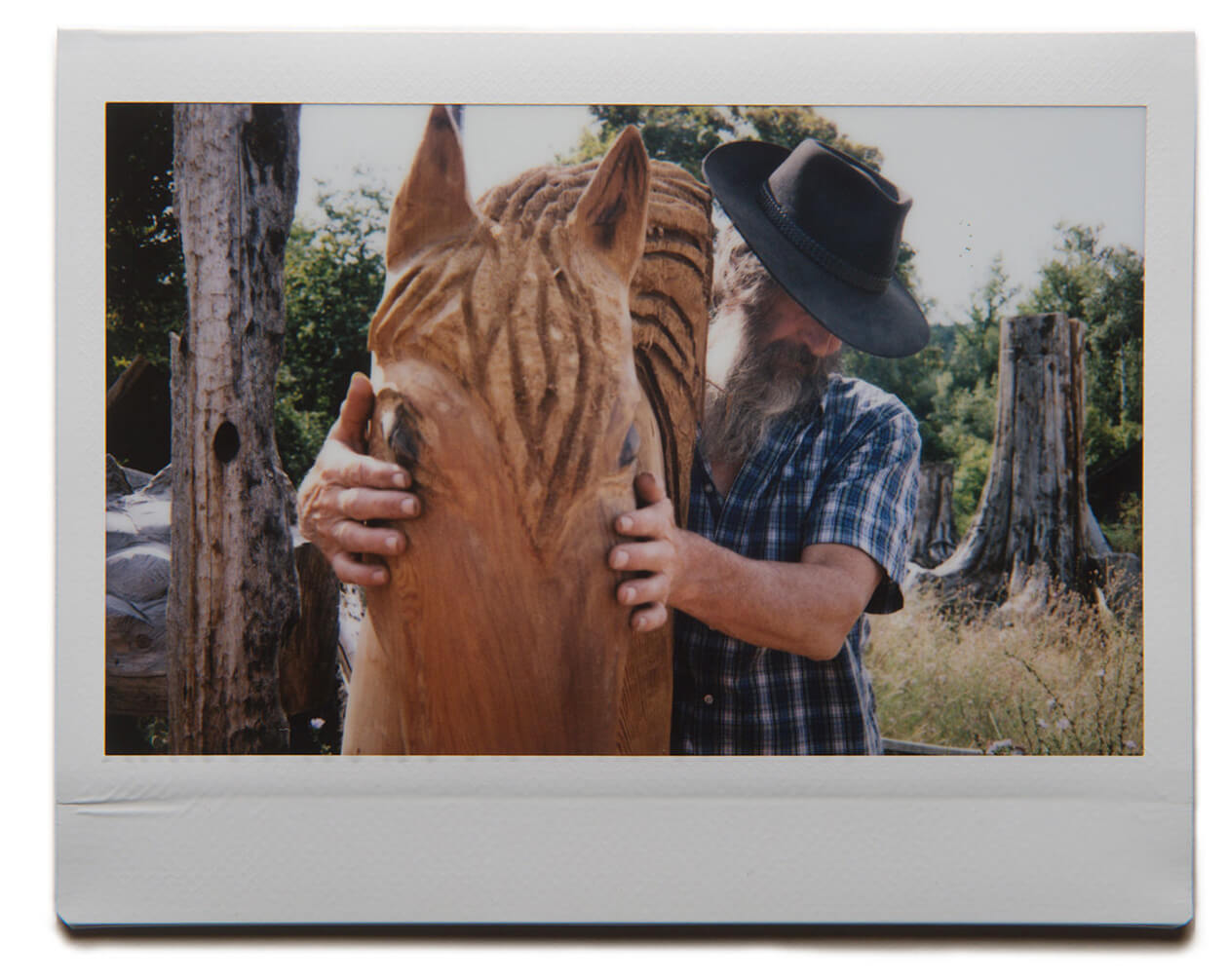 Gary Foster finishes carving a wooden horse in Squilax, British Columbia. He specializes in working with large logs that are lifted out of burn areas, giving "wasted wood a second life." The Tragically Hip's lyrics often hint at the importance of appreciating Canadian nature
.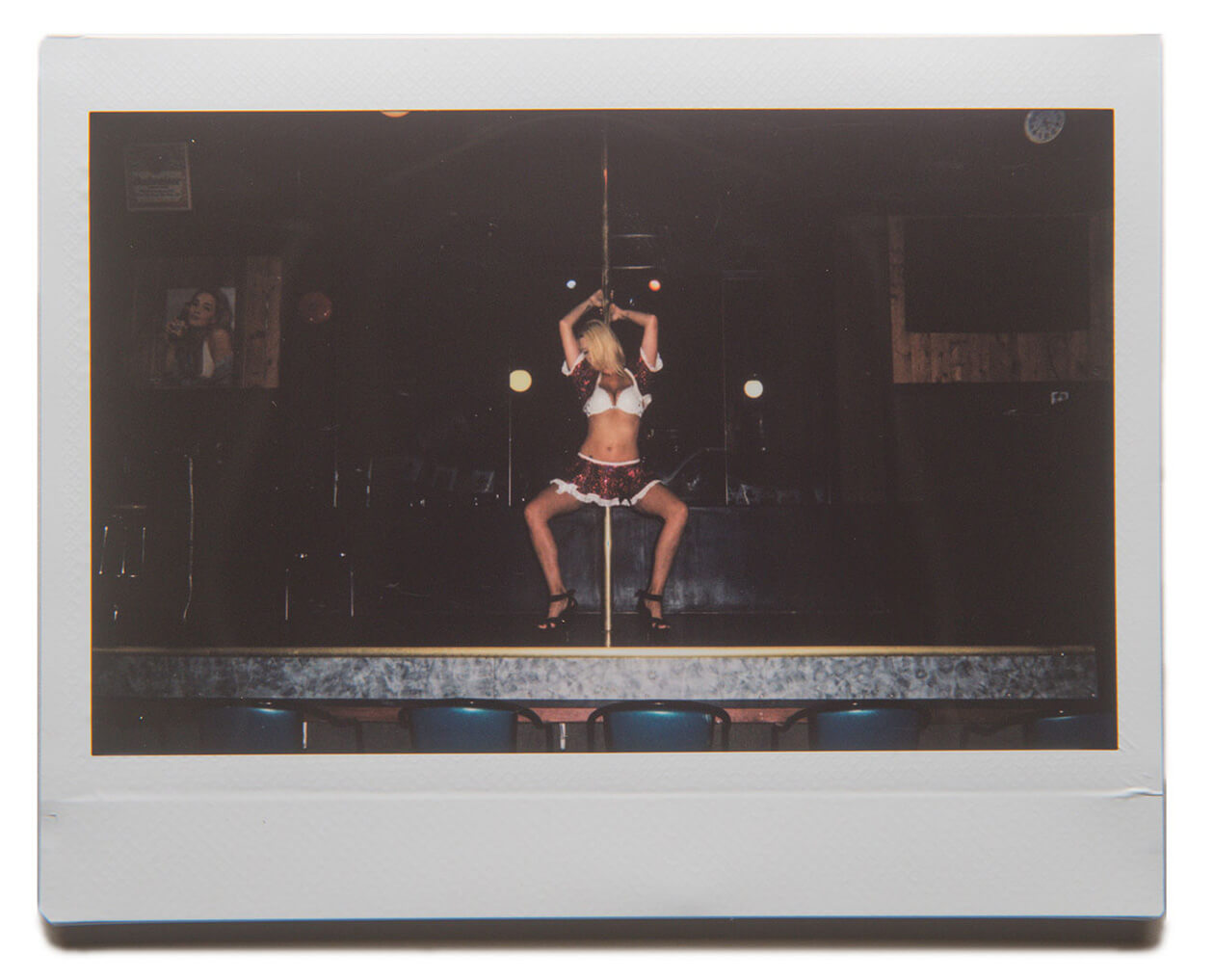 Ella Ecstasy looks away while dancing at the Twin Valley Motor Inn in Smithers, British Columbia. The song "So Hard Done By," first released as a single in 1995, loosely explores the complications of love and sex. Lyrics also describe a "monumental big-screen kiss, so deep it's meaningless."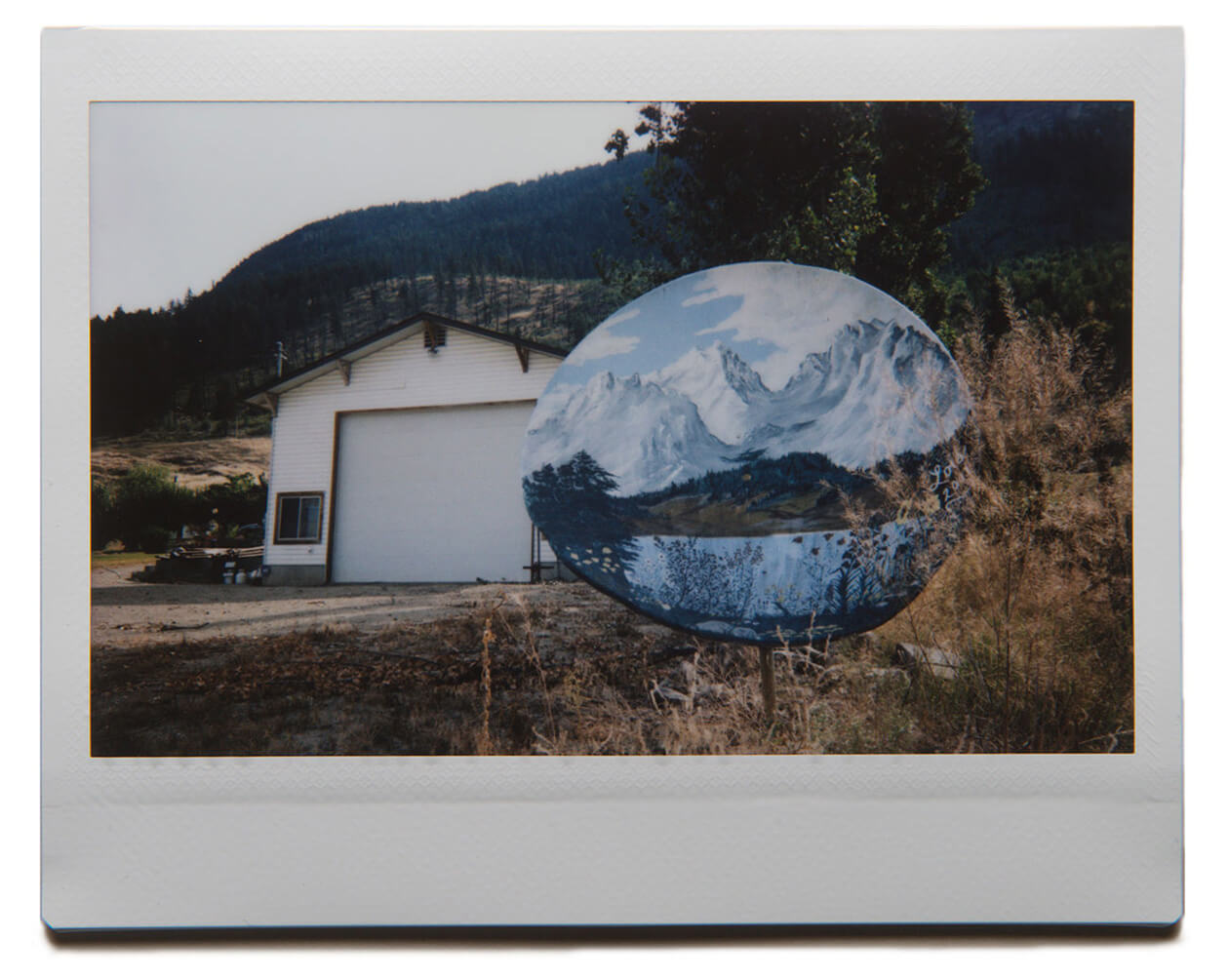 A Canadian landscape is painted over this satellite dish in the countryside. Downie described "700 Ft. Ceiling" as the classic story of a Canadian kid with nothing to do. It's a song about teenagers killing time—heading out to the local hockey rink or watching porn on TV.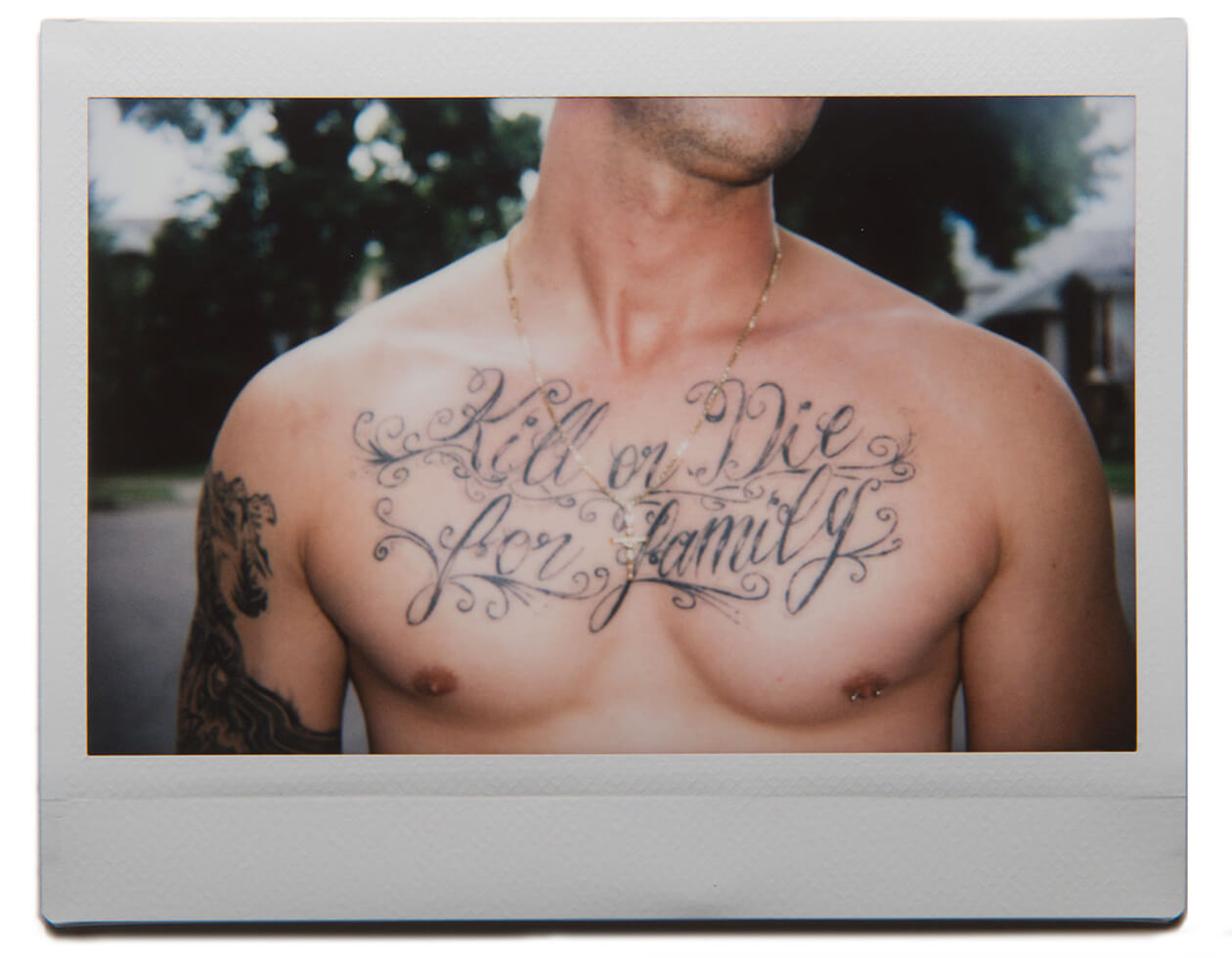 Jake Cassar poses before heading off to basic army training in Edmonton, Alberta. Downie maintains there is no truth to the song about a local man who is jailed for killing his sister's rapist. But the band has rarely ever played "38 Years Old" live—reportedly because too many fans continue to interpret it literally.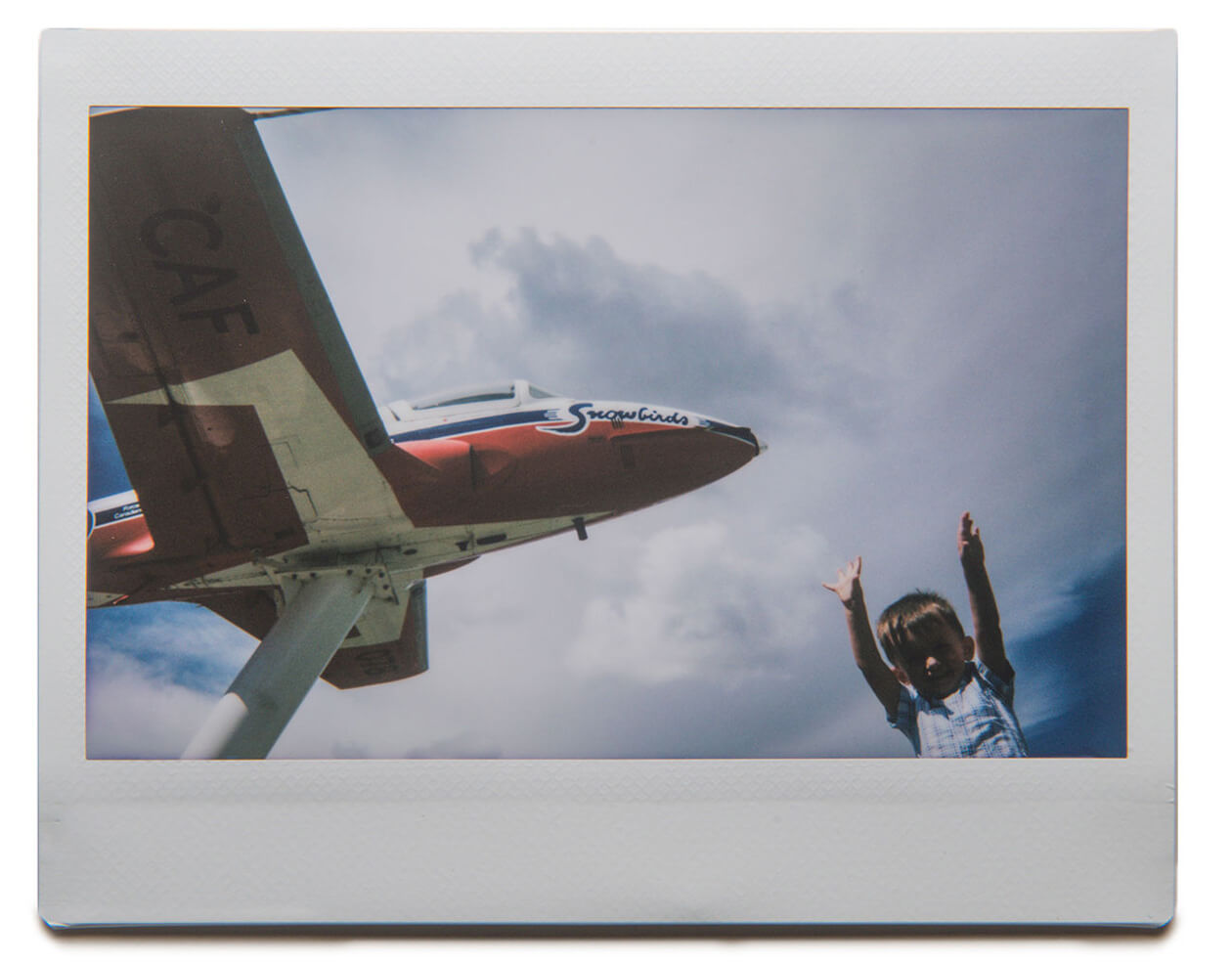 In this picture, young Caleb Kanowski imagines that he is "roaring overhead" with the Snowbirds, in Moose Jaw, Saskatchewan. The song is about "snoring Gords and Cheryls" sleeping in a "heightened air of peril," with planes flying above. Many interpret it as a song about the war.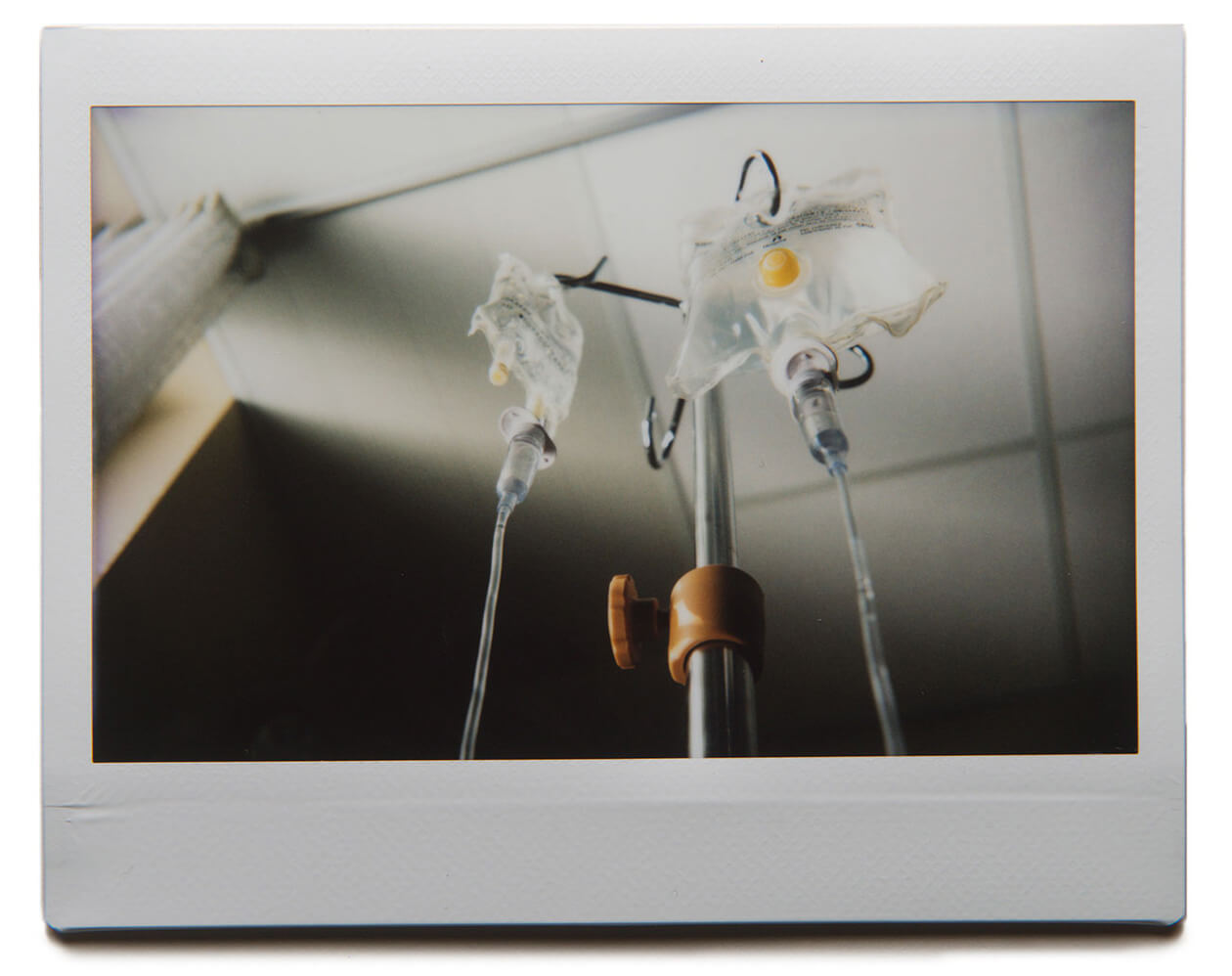 IV bags hang in a patient room at the Sault Area Hospital in Sault Ste. Marie, Ontario. Downie's young nephew Charles Gillespie died of heart disease before "Fiddler's Green" was recorded, and these lyrics are thought to describe IVs in a children's ward. The emotional song wasn't played live until fifteen years after its release, in 2006.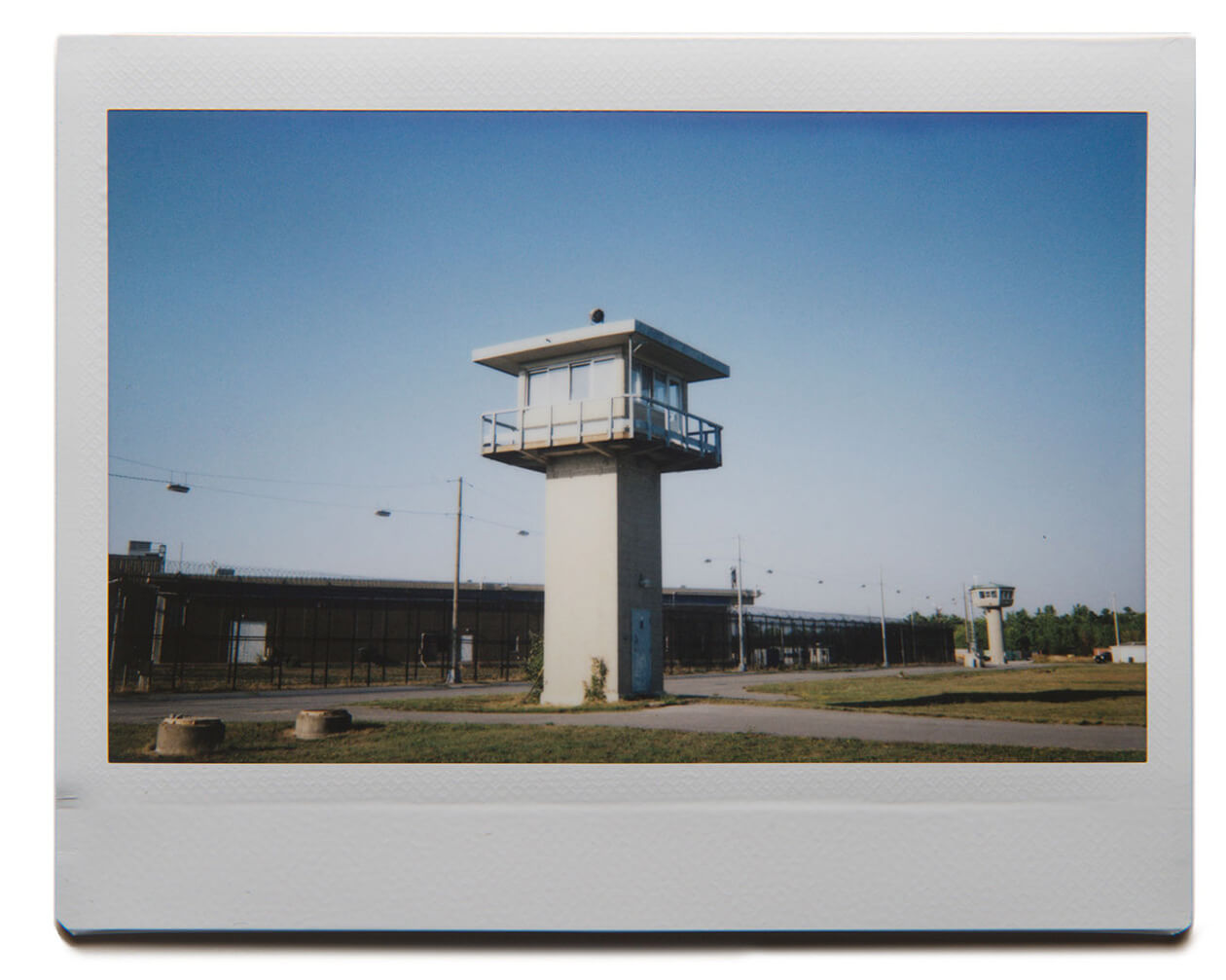 In 1972, fourteen inmates escaped from one of the most dangerous prisons in Canada's penitentiary system, Millhaven Institution, in Bath, Ontario. Downie changed the details of the getaway for "38 Years Old," but the song's reference to the prison is clear.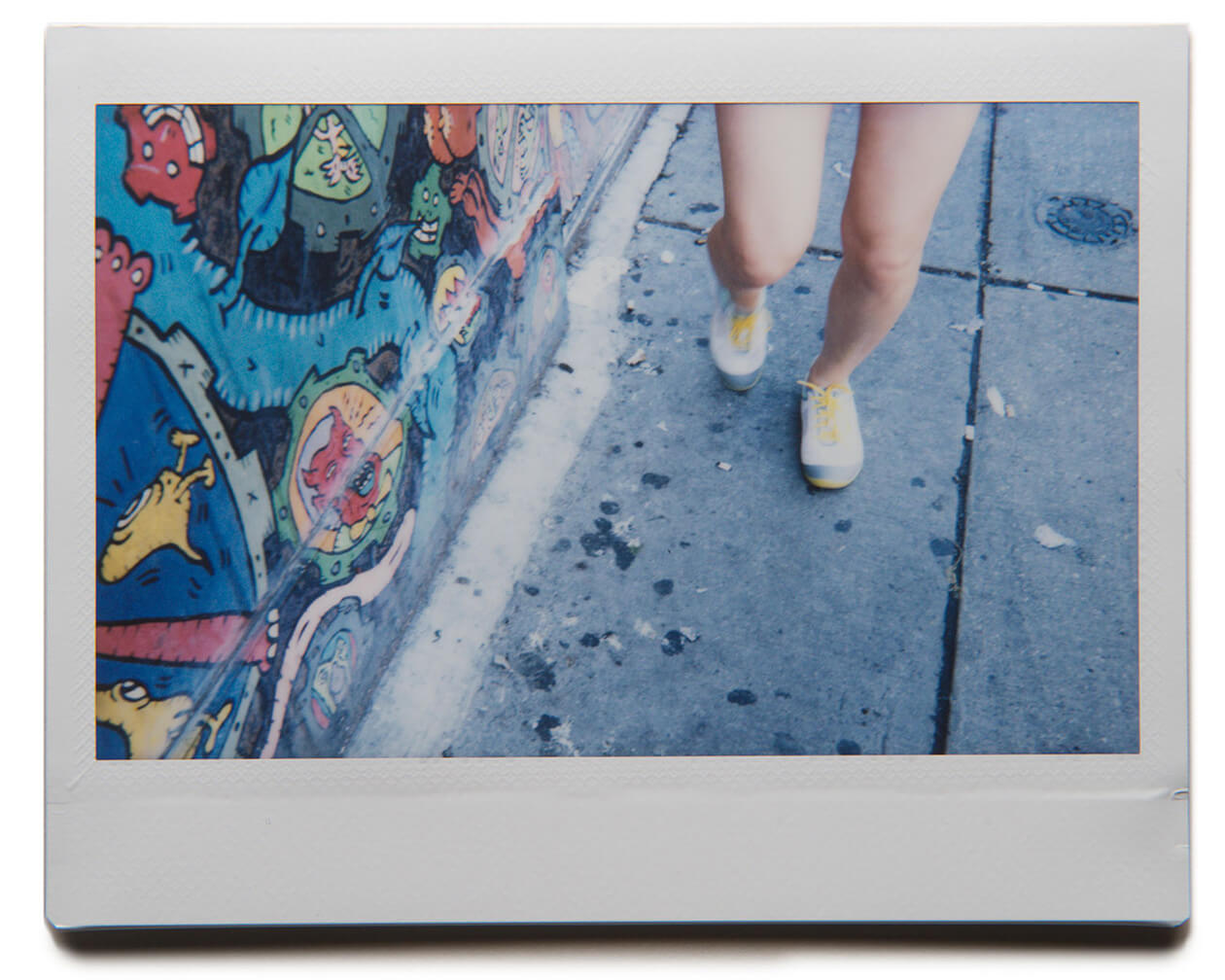 Joanne Kim dances in front of Lee's Palace, Toronto, where both the Tragically Hip and The Man They Couldn't Hang (a band referred to in "Bobcaygeon") have performed. The song's "checkerboard floors" refer to the Horseshoe Tavern, another local Toronto bar.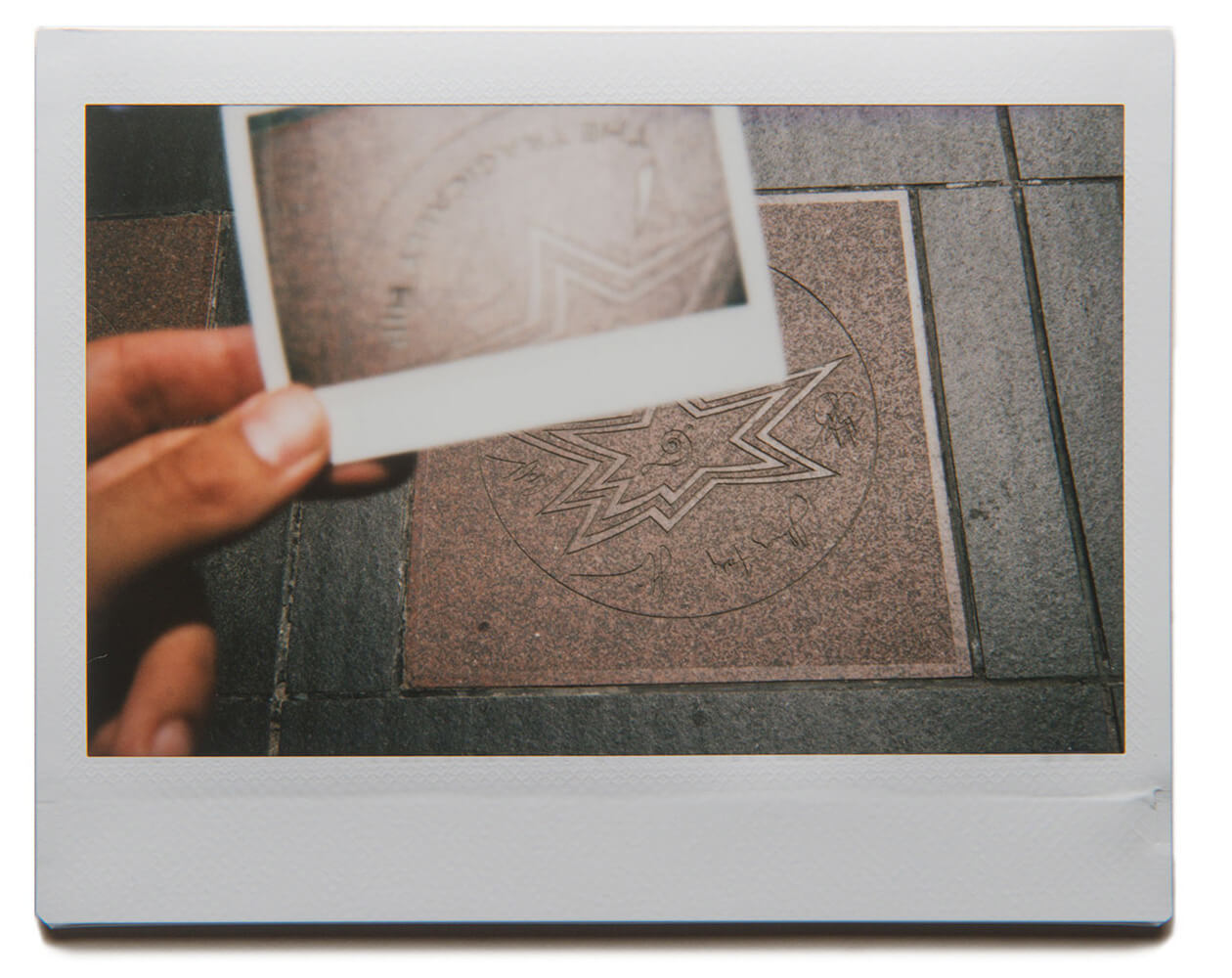 The Tragically Hip hold a spot on the Canadian Walk of Fame in Toronto for their contribution to Canadian music. During the band's induction in 2002, singer Gord Downie—well known for his eccentric behavior—jokingly picked off a piece of lint from the maple-leaf-shaped star.