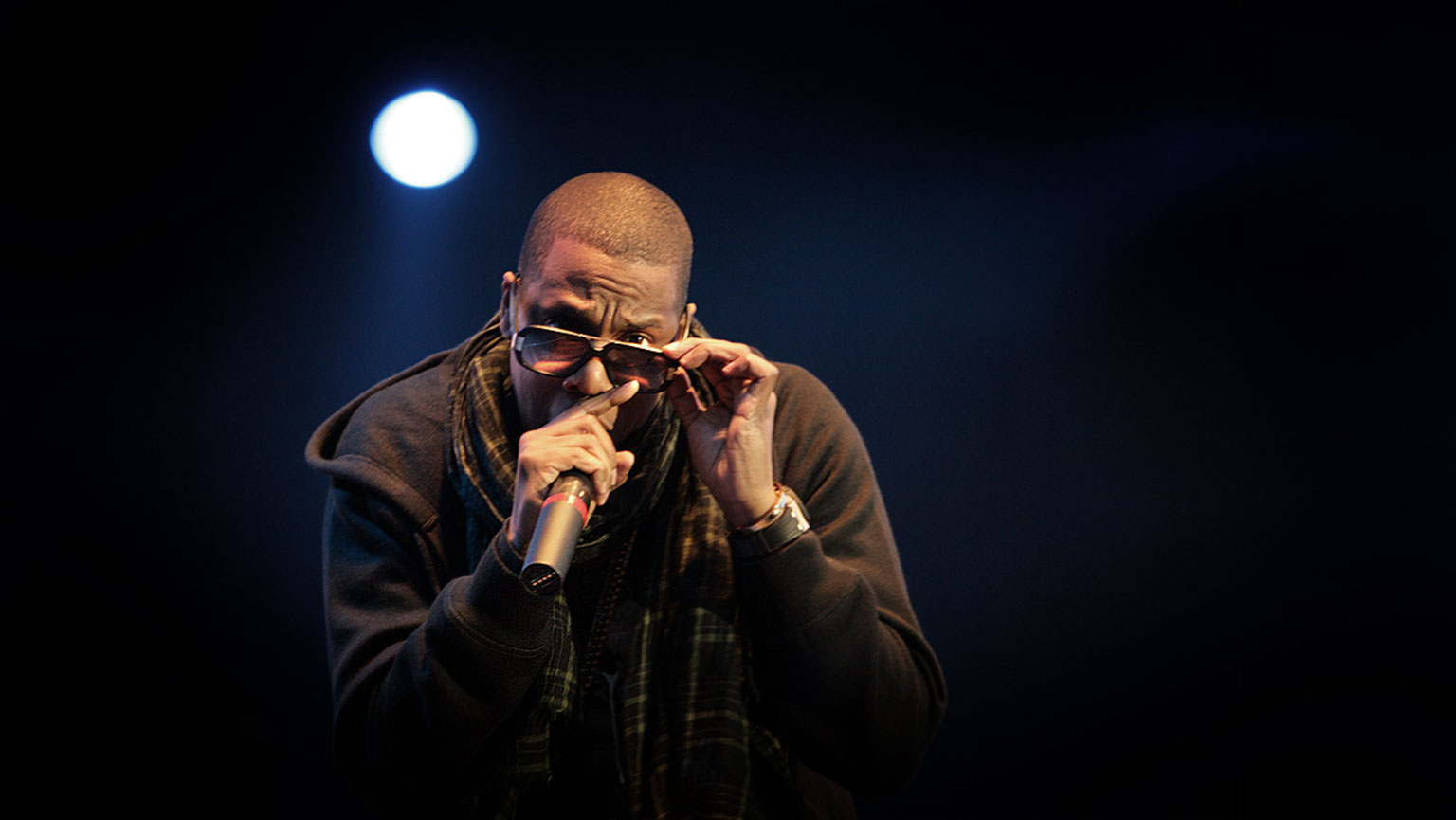 Last week in Los Angeles, Tidal made a big splash with an all-star press conference led by its new owner, Jay Z. Famed as much for his cash flow as his rap flow, the hip-hop impresario brought out a billionaire's row of music celebs—Beyoncé, Alicia Keys, Madonna, Rihanna, Arcade Fire, Chris Martin, Deadmau5, Kanye, Jason Aldean, Daft Punk, and Jack White—to support his artist-owned music-streaming platform.
Tidal's monthly subscription allows access to millions of songs, joining the likes of Spotify and Rdio, leaders in the Canadian streaming market, which also offer free ad-supported tiers, as well as establishment entries like Google Play Music and Apple's soon-to-relaunch Beats Music. Tidal, however, offers both a standard $14.99/month option and a premium $29.99/month option that boasts a higher-quality "lossless" stream. (Both traditional streaming and MP3s offer audio quality that's inferior to CDs.) So this higher-fidelity service may appeal to a niche of audiophiles—the same niche that Neil Young's Pono player is targeting.
But it seems unlikely that the music-loving masses will care enough to pay more. After buying the hi-fi sales pitch in the '90s and paying a huge premium for CDs over vinyl and cassettes, we've spent the post-iPod years picking quantity over quality. We even further degrade our lo-fi MP3s by listening to them over Apple's iconic—but sonically limited—in-ear buds. The younger generation, meanwhile, has grown up getting down to YouTube, which Nielsen reported back in 2012 was the go-to music source for almost two-thirds of teens.
Plus, most of us can't tell the difference between Tidal's CD-quality 1,411 kbps and standard 320 kbps audio streams. (The experience still greatly depends on the quality of your headphones and speakers as well as the source material.) Modern music accommodates our lo-fi listening experience by narrowing dynamic ranges and upping decibel levels—meaning songs sound both less detailed and louder. Albums like D'Angelo's Black Messiah and Daft Punk's Grammy-winning Random Access Memories may follow old-school mastering techniques, but they're exceptions to the current rule.
Tidal also promises exclusive video and other editorial content, which will hardly be a motivating factor for consumers who just want to stream music. After all, it's not like bonus features kept enhanced-CDs or DualDiscs around. Tidal's best exclusive so far—­a bare-bones video of Beyoncé singing her new piano ballad "Die With You" that dropped over the weekend—was immediately copied to YouTube.
Tidal's appeal to support artists over greedy tech companies would seem to be the strongest argument, or would if it wasn't coming from a cohort of multimillionaires. The low royalty rates of streaming services have certainly hit musicians' pocketbooks—albeit not nearly as much as piracy. But the biggest concern is that most of this new profit stream is siphoned away by record labels. A report earlier this year revealed that artists on Deezer and Spotify receive only 6.8 percent of streaming revenue, with songwriters taking an additional 10 percent; meanwhile, labels are pocketing 45.6 percent.
The folks who really need the support are struggling indie acts, not the superstars that Jay Z trotted out as equity partners. He has promised artists will get paid twice the standard rate offered by rival services—albeit only for Tidal's premium streams, which had just 17,000 subscribers before last week's presser. The company claims to have gained 100,000 new members since then, though it's unclear how many will pay for premium once their free trial periods expire.
Despite Keys' melodramatic claim that Tidal is likely to "forever change the course of music history," so far the expert insta-reaction is predicting that Tidal's exclusivity won't tip the scales. It is a mere puddle compared to Spotify, which has an ocean-sized user base of 60 million members. Still, if the hype is enough to drive up rates across all services, it will be a job well done. In an interview with Billboard magazine, Jay Z was right on the money when he said, "It's about the future of the music business"—at least as far as streaming goes.
The industry's biggest problem is that music is invisible. For thousands of years, musicians made their money through live performances, until they figured out how to reproduce it at home via sheet music, radio, and eventually recordings. At this point music became synonymous with its delivery device: 45, LP, cassette, CD, MP3. But this final shift is where the industry collapsed; music became invisible again. Modern consumers have proven they are willing to pay for objects (see the surging vinyl revival) and experiences (see the record-breaking touring business), but not so much for invisible code.
Many see streaming as the future of the music business because Netflix has proven consumers are willing to buy access to a vast library of invisible code. Yes, we are more used to renting movies than music, but for everyone that ditched physical discs for digital downloads, the biggest difference with streaming is that now there are millions more songs available on your phone or computer (even if they'll disappear once you stop subscribing).
CDs aren't dead yet (though the popularity of Michael Bublé and the Frozen soundtrack makes it clear that parents have taken the demographic reigns in what had always been a youth-driven industry), but they remain in dramatic decline: falling to 144 million sold in the US last year, which is down from 253 million in 2010 and 785 million in 2000. Even digital downloads slumped by 14 percent last year.
Streaming simply makes more financial sense than buying albums or songs. The high price of CDs primed the public for post-millennial piracy, but streaming is comparatively inexpensive (or free for ad-supported services) and convenient enough that it makes pirating seem like a chore. Streaming revenues finally surpassed CDs last year, climbing by 54 percent in the US (after increasing by 32 percent in 2013). Listeners heard an incredible 164 billion streams in 2014; a recent Google poll found nearly half of Canadian internet users stream music.
It's no surprise that the streaming stage is already crowded: Rdio is a major player in Canada due to its early arrival in 2010; Spotify has the global brand; Apple and Dr. Dre are wealthy enough to buy Beats a place in the game, and to hire Nine Inch Nail's Trent Reznor as their chief creative officer; and Google's second streaming service YouTube Music Key is currently in beta in the US.
Is it too late for Jay Z to jump in the water? Despite his "I'm a business, man" acumen, at this point his service seems like a vanity project that will either stay small or be bought out. But make no mistake—music streaming on an unseen scale is coming, regardless of whether Tidal makes landfall or is swept out to sea.