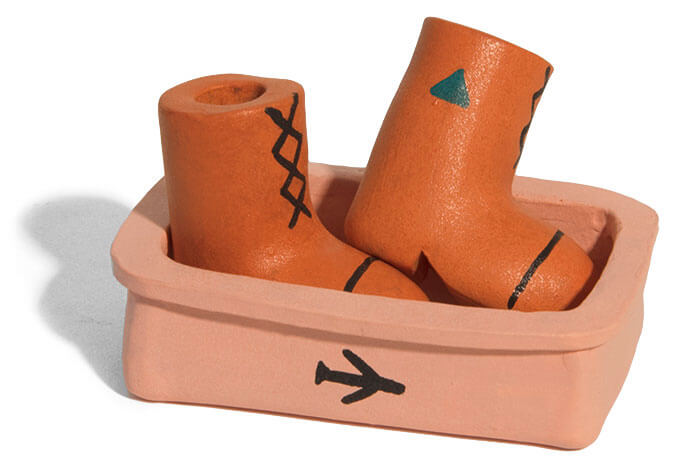 The villagers began to show up one December morning in 2014. They sat on collapsible plastic chairs, waiting—the tricycle driver who shuttles people to the local cockfighting ring, the elderly man who makes twig brooms for four pesos, the young mother who sings Celine Dion on the karaoke machine. By nightfall, when Ailene Gayangos finally takes the stage, her glasses fogged up from the typhoon and the tears, there are hundreds of them. Under a dripping bandstand roof in the Philippine village of Miranda, volunteers walk through the crowd handing out small Styrofoam trays of Filipino spaghetti—noodles coated in a pink, sugary sauce. It's Ailene's fiftieth birthday, which means she's now spent more time living abroad in Whitehorse than in the Philippines. That makes her an archetypal bayani, the Tagalog term that has come to mean overseas Filipino worker but literally translates as hero. Standing under the lights and balloons, Ailene watches the last of the 500 gift baskets she's prepared disappear. Each guest leaves with four cups of rice, one can of sardines, a small sachet of juice crystals, and two cups of sugar—and each knows Ailene's generosity is made possible by her Canadian income.
Miranda is a sleepy, two-street settlement in the central Philippines abutted by sugar-cane fields; here, the poor see more promise in Whitehorse than in Manila. At the local beach, a hand-painted sign sporting a Canadian flag points to the palm-thatched Whitehorse Coffee Shop, which serves java in mugs that Ailene bought on sale at Walmart, in the real Whitehorse. Down the street, WHITEHORSE ripples across the sweaty shoulders of boys playing basketball, stitched onto green-and-white jerseys sponsored by a sibling working at a Subway in the Yukon capital.
Near the front of the stage, a middle-aged woman sits alone. Her daughter, Genibeth, a marine biologist, recently flew to Whitehorse to work at Ailene's Filipino grocery store, Asian Central. Genibeth's mom didn't see her grow up; she was working in Saudi Arabia to pay for the girl's education. Onstage, the karaoke singer belts out "I Will Always Love You." She is Ailene's next recruit and is hoping to join a cousin and a sister-in-law at the Subway in Whitehorse. If it pans out, she will leave a baby and a toddler behind with her husband. "I want to go as soon as I can," she says later, holding her daughter and smiling.
Ailene moved to Whitehorse in the late 1980s with the first wave of Filipino migrants, young nannies who thought they were seeing mountains of pure white sand below their arriving planes. It was snow. "At first I hated it," says Ailene. "It was cold, and there was no Filipino food." But jobs were available, and there was little red tape. "We realized our permanent-resident papers were processed much faster in the North," she says. "And I fell in love with the nature." In 2011, Statistics Canada reported that there were 705 Filipinos in Whitehorse, but locals believe that number may be closer to 3,000 today—and it shows. Shoppers leaving the local Walmart can grab a free copy of Philippine Asian News Today; Air North, Yukon's airline, regularly flies whole pigs from Vancouver for Filipino festivities; and, until recently, there was Ailene's store.
Asian Central was the only place in Whitehorse to source sticky rice in banana leaves and slimy tapioca balls for a Filipino dessert called halo halo—until the local Superstore started offering both. Ailene staffed her shop with friends and family from Miranda through the Yukon Nominee Program, which allows local employers to sponsor Filipino workers and fly them to the territory in exchange for a two-year working commitment. But after three and a half years, she was forced to shutter her shop—the exotic-food market in Whitehorse was just too small.
Today, Ailene works full-time at a continuing-care facility and is raising the child of a drug-addicted relative still in Miranda. She brings her mom to the Yukon for six months each year and opens her sprawling suburban home to new Filipino recruits, offering them parkas and boots. She attends church functions, her niece's soccer matches and music recitals, and the ceaseless birthday celebrations of Filipino relatives and friends. Still, loneliness hides behind her wide smile. There has been adversity—her store's closing, a relative's addiction issues, the drowning death of a brother. And now she wonders whether the money she's been sending home for decades has been worth everything she's given up to earn it. Miranda has better schools now, and fatter families. It also has more flat-screen TVs, free-flowing San Miguel, and a popular cockfighting ring. "You hope it's helping," says Ailene. "It's why I never got married and had children. I made that sacrifice."
In December 2015, one year after her onstage appearance in Miranda, Ailene is marking her fifty-first birthday—this time in Whitehorse. She has plans for dinner with a Canadian friend. She doesn't realize she'll also be celebrating with the community she almost single-handedly transplanted from Miranda. The Filipinos start showing up before dinner. They perch on stackable padded chairs, waiting: Ailene's brother and sister and their families; the crew from Subway; friends from church; Ailene's best friend from Miranda. Within an hour, the conference room at the local Days Inn is packed. There's a table of gifts, a karaoke machine, a roast pig, a tray of pink spaghetti. "She's coming, she's coming." The lights dim, and children line up by the door holding battery-powered candles. "Surprise!" The crowd bursts into "Happy Birthday," lights flash, and Ailene stands clutching her winter coat, her glasses fogged up from the sudden warmth and the tears.
This appeared in the June 2016 issue.