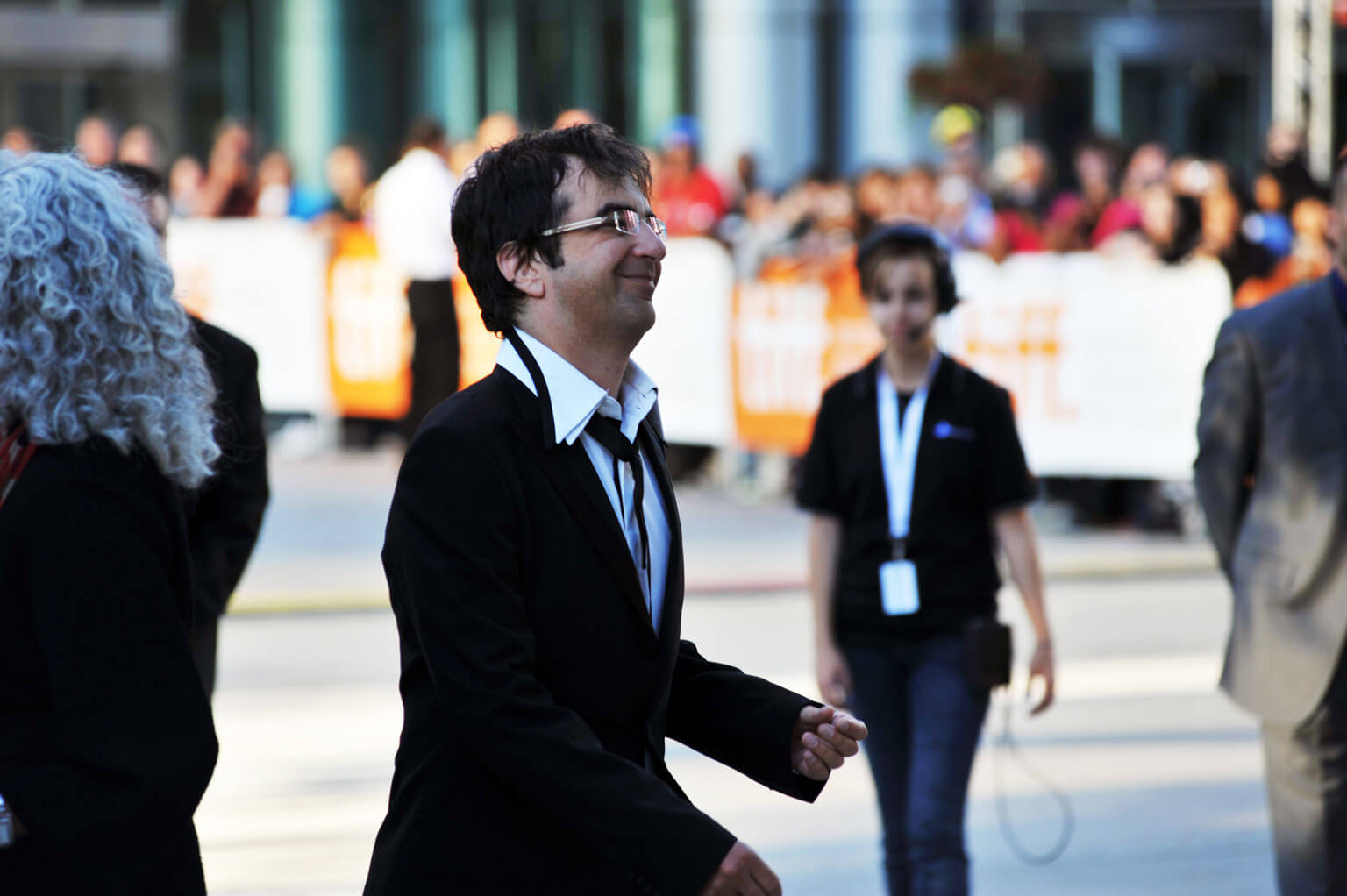 It would be an overstatement to call Atom Egoyan's new thriller, Remember, a return to form for a director whose keynote 1997 film, The Sweet Hereafter, recently placed third in a poll of the greatest Canadian movies of all time. The canon remains safely un-cracked. But his new film (which holds its world premiere at the Toronto International Film Festival on Saturday) is good enough to staunch the bleeding of a wounded reputation, and to serve as timely evidence—call it a reminder—that the master narratives we craft about our cultural heroes are always provisional.
This time last year, Egoyan was fending off questions about why The Captive had not been selected for TIFF. The film's late-summer press day in Toronto felt oddly tense, which had less to do with the director's demeanour—characteristically cheerful—than the whispers of journalists waiting their turn and wondering if one of the most acclaimed Canadian filmmakers had hit bottom. The Captive's critical pounding at the 2014 Cannes Film Festival was made all the more brutal as films by countrymen David Cronenberg and Xavier Dolan were handled with kid gloves and patted on the back, respectively.
It wasn't the first time that Egoyan had been given a rough ride on the international stage—his 2005 mystery–drama Where the Truth Lies got its share of bad reviews—but never to this degree. In this context, the film's exclusion from TIFF (which in reality was a decision made by its distributor) seemed sadly symbolic. It was as if a filmmaker who had once made his name at Canada's biggest film festival had fallen from grace. That Egoyan attended TIFF 2014 only to present a restored version of one of his 1992 film, Speaking Parts, only added to the sense that his best days were behind him.
Remember is probably Egoyan's best-directed movie in years, and it has the best narrative hook as well. Its story concerns a nonagenarian concentration-camp survivor, Gutman, played, in a controlled, skilful performance by Christopher Plummer. In Egoyan's Ararat (2002) Plummer essayed a grand inquisitor figure, a Canadian customs agent hassling the film's protagonist Rafi (David Alpay) at the airport. In Remember, his character's default setting is confusion: In the opening scene, he calls out in bed for his wife only to learn from a nursing home attendant that she'd died the week before.
Gutman has dementia, which makes him extremely vulnerable and malleable in the hands of his ward mate Max (Martin Landau), who hands him a letter filled with strange instructions and bids him goodbye. With surreal speed, Gutman is transformed from an anonymous codger trundling to breakfast into a kind of secret agent figure, catching trains and holing up in hotel rooms on some elaborate mission controlled by Max, for reasons that are mysterious both to him and to the audience.
Remember is extremely twisty and filled with enough allusions to other movies to amuse Quentin Tarantino. This is where the necessary revisionism about Egoyan's career comes in. The conventional wisdom is that after cultivating a strategically detached, thoroughly post-modern sensibility his early work, Egoyan peaked with the emotional plangency of The Sweet Hereafter—an instantly ratified classic erected over top of sturdy Canadian archetypes (small towns, snow, the Tragically Hip)—and that his subsequent films traced a steady decline. But for some, this director is better when he's playing around with genre films than when trying to be a serious artist. The fractured chronologies and fraught speechifying of Ararat and Adoration (2008) testified to directorial self-importance, while Chloe (2009) was goofily entertaining, a lust triangle whose heavy-breathing Hollywood stars (Liam Neeson, Julianne Moore) added to its camp appeal.
The Captive, meanwhile, was slightly better than its reception suggested (and it had healthy box office opening opposite TIFF). It's difficult to take seriously a film in which Kevin Durand minces about his lair to The Magic Flute, but the outlandishness of the story seems to grow out of this operatic context. The breakneck plot turns that critics ridiculed make more sense if the film is considered a fable—the same way that Egoyan used the Pied Piper motif in The Sweet Hereafter.
Remember poses a similar problem in that much of what happens is ludicrous, although once again it's possible to recoup this as an intentional strategy: By building a movie around an easily manipulated character, Egoyan grants himself a certain creative latitude. The question is whether the overt and rather juicy thriller-isms that he deploys —like an extended, claustrophobic confrontation between Plummer and a bad cop played with relish by Dean Norris—clash tackily with the post-Holocaust themes of guilt and revenge.
It might sound strange to praise the director of Oscar-nominated dramas for making something redolent of minor Ira Levin, but Remember works well on its own terms. There's enough self-reflexive humour in the film (including some well-placed jabs at American gun culture) to suggest that Egoyan is in on the joke. And as a result, he's made a film that's more than a punch line—and one that returns him to TIFF on his own terms. Elsewhere in the festival's program there is a Finnish documentary called Return of the Atom: a nice coincidence.