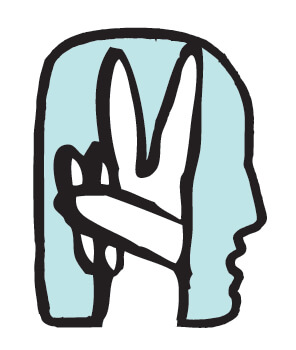 kimmirut—Kitty Barrieau walks up the gravel road from the home she shares with her husband and five children to the modern school-cum-community centre. The distance is less than thirty paces, but she's tired. Last night, a polar bear and two cubs wandered onto the beach in front of her house, probably to eat the seal scraps a hunter had left beside his boat. Barrieau's dog went crazy, and a group of locals, some of them rcmp, made their own racket, chasing the bears away.
At thirty-eight, Barrieau has spent her whole life in Kimmirut, on the south coast of Baffin Island. Some 400 people live here, in colourful houses that face a natural harbour. It's one of Nunavut's more traditional towns: about half the population still goes hunting and fishing, and seal, caribou, and beluga meat is shared out to everyone.
Still, Kimmirut isn't immune to crime, and two or three times a year the Nunavut Court of Justice—including judge, lawyers, clerk, translator, and court reporter—flies 120 kilometres in a Twin Otter from Iqaluit for a day of pleas, trials, and sentencings. On this bright Thursday in October, thirty-two people are scheduled to appear in the makeshift courtroom in the Qaqqalik School gym. Virtually everybody in town has a stake.
Barrieau takes a seat on one of the plastic folding chairs facing Madam Justice Beverley Browne, who will preside from a dusty table directly below the basketball net. At another table, two legal aid lawyers, one in high-heeled boots and a power suit, shuffle files. The Crown prosecutor looks more relaxed in tweed and sneakers—the black-soled kind that, according to a sign on the door, are not allowed in the gym.
Groups of people of varying degrees of familiarity settle in around Barrieau. A baby dressed in a hot pink ski suit is passed along a row of women, while school-aged children peer into the room from the hallway through a series of open windows. Justice Browne closes her paperback and puts on her robe. Court is in session.
The travelling court made its first stop in Kimmirut in 1956 when Jack Sissons, the first judge of the Territorial Court of the Northwest Territories, arrived in a single-engine Otter packed with food and blankets. He was awed by the scenery but disappointed with the caseload: the only person charged with a crime had been released on the assumption that no court would ever actually arrive. Fifty years later, the Nunavut Court of Justice visits all of the territory's communities at least once every two years, observing Sissons's tenet that "justice shall be taken to every man's door."
Justice Browne introduces the court party in practised Inuktitut, then, in English, calls a break to give lawyers and clients a few moments to discuss their cases. One of the legal aid lawyers had planned to fly in early to meet with clients, but when she discovered that all eight rooms in the Kimik Co-op Hotel were booked by a construction crew, she decided to travel with the rest of the court the morning of. As a result, folks in Kimmirut are more anxious than usual.
"Nanuit!" someone suddenly yells from the door to the gym. The polar bears from last night have appeared on the hill across the bay, and people crowd onto the school steps to watch them lumber down into the valley. As soon as the bears disappear, the courtroom reassembles. Barrieau emerges from her legal briefing in the canteen, purse in hand.
She sits through the adjudication of several cases, until she is summoned to the defence table. She was charged almost two months ago with possessing a weapon and damaging property after allegedly taking an axe to an ATV. At the time, she was under a court order to stay away from the vehicle's owner. She tucks her hair behind her ear nervously as she stands to plead not guilty.
Barrieau is well acquainted with the law, but not from this side. She is working part time as the community justice coordinator, alongside the committee that arranges alternative resolutions for minor offences. But the justice committee hasn't met in months, about as long as Kimmirut has been without a court worker. Last week, Barrieau kept busy fielding inquiries about when the lawyer was coming. She didn't know, but let a few people use her office phone to call the legal aid hotline in Iqaluit.
By the end of the day, Justice Browne will have resolved ten cases, imposing several conditional or suspended sentences, some probation orders, and one two-week stint at the jail in Iqaluit. Most defendants are simply ordered to appear at the next court circuit, three months away. After three minutes with the judge, Barrieau is one of them. "I hope the lawyers can come in early next time," Browne says before excusing her. "Keep your ears open so you can meet with them when they do."