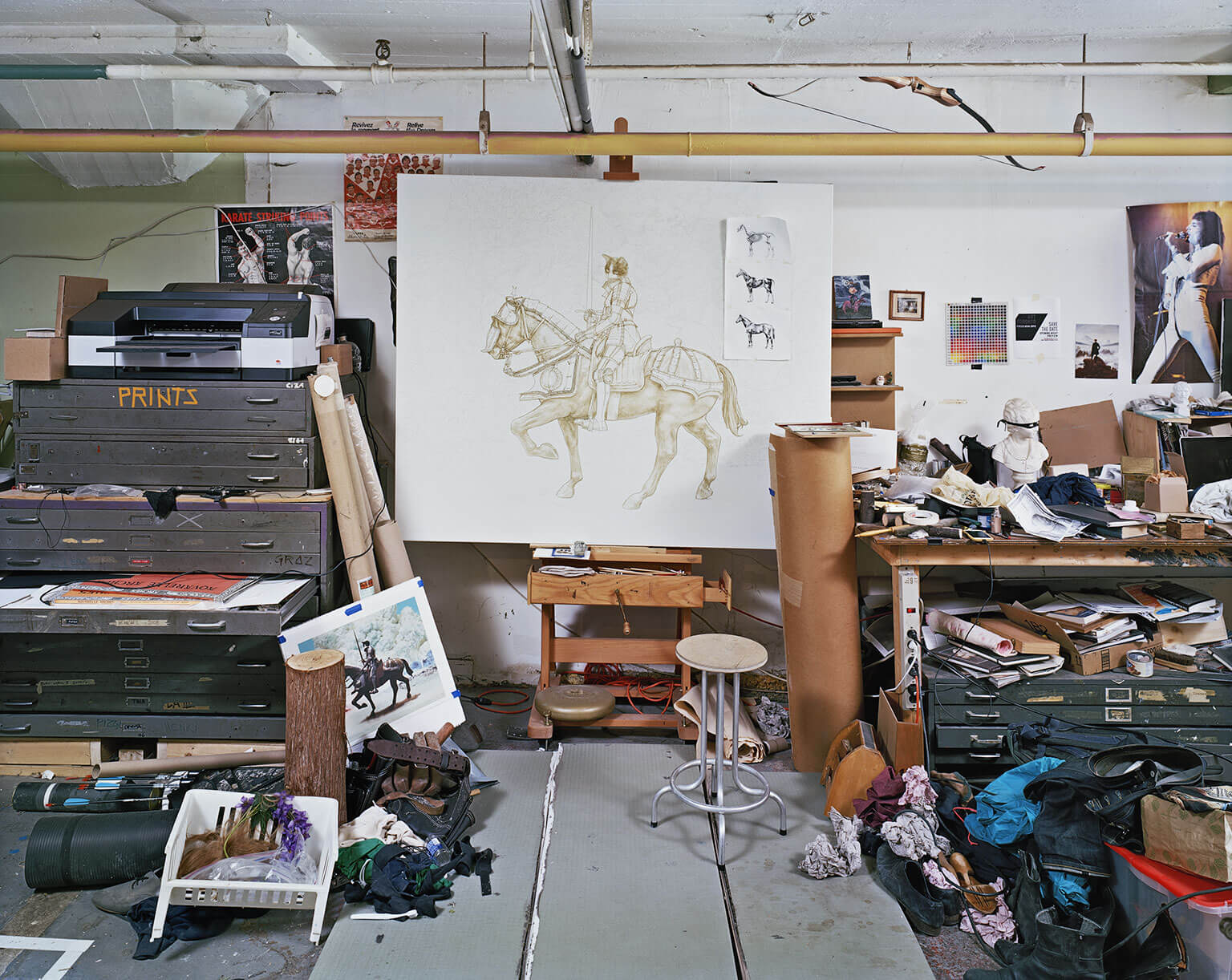 The creative class spends much of its life in studios of one kind or another. Recording studios. Yoga and dance studios. Production and animation studios. Some of us live in studio apartments. Others remember the debauchery of Studio 54. Since entering the English language around 1800, the word studio has grown steadily in popularity. But as its usage expands, its meaning is cheapened. The photographs here ask us to roll up our yoga mats and to forget Andy Warhol's star-studded Factory. They ask us instead to ponder contemporary artist studios—in the purest sense of the word.
Way back when, we borrowed studio from the Italian studiolo, which was itself borrowed from the Latin studium or studere, meaning "to contemplate." Applied to fine art, the word refers to a private space—one that, according to Leonardo da Vinci, should be small and free from distraction. Throughout the Renaissance, the solitude of the studiolo differed from the hustle and bustle of the shared bottega, or workshop.
Maarten van Heemskerck's St. Luke Painting the Virgin and Child (ca. 1532) and Johannes Vermeer's The Art of Painting (ca. 1668) offer early looks inside the studio, where we find the isolated master at work. Vermeer's painter, in particular, does not know that we gaze voyeuristically upon him and his masterpiece-in-progress. Centuries later, we remain fascinated by laboratories of genius.
Joseph Hartman began this ongoing photo series in 2013, carrying his second-hand West German Linhof four-by-five camera into the inner sanctums of Canadian artists. They are absent, but we nonetheless feel their presence, sense their process, appreciate their talismans. Hartman's camera sits at eye level, which lets us look upon Stephen Appleby-Barr's cluttered tabletop and marvel at William Fisk's clinically clean floor. We know that Pierre Dorion keeps his space as tidy as the museums he paints, and we come to understand the meticulous grid system Charles Bierk uses to create photorealistic portraits. Shelley Adler's red chair cradles a lifelong preoccupation with faces, and the trees outside Katharine Harvey's windows offer a juxtaposition to Wild Ride IV White.
The outlier here is Kent Monkman's skylit space in Toronto's Junction neighbourhood. On one side of the room, his assistants prepare canvasses and paint backgrounds. On the other, Monkman puts the finishing touches on Love and Expelling the Vices—filling in the details and signing his name. Is this more of a studiolo or a bottega? Hartman seems to ask us. Are we to celebrate the twenty-first-century artist for his vision or for his execution?
The studio is a place where one can go and think quietly, the photographer says of his work. Hartman may shoot the white-walled boxes that foster Mara Korkola's No Place series and help Kim Dorland realize his "extreme paintings"—with heaps of oil held in place by screws. Yet it's clear Hartman's fascination lies not with what's on the walls, but with the contemplative solitudes they contain.
This gallery of Canadian contemporary art is made possible by TD Bank Group.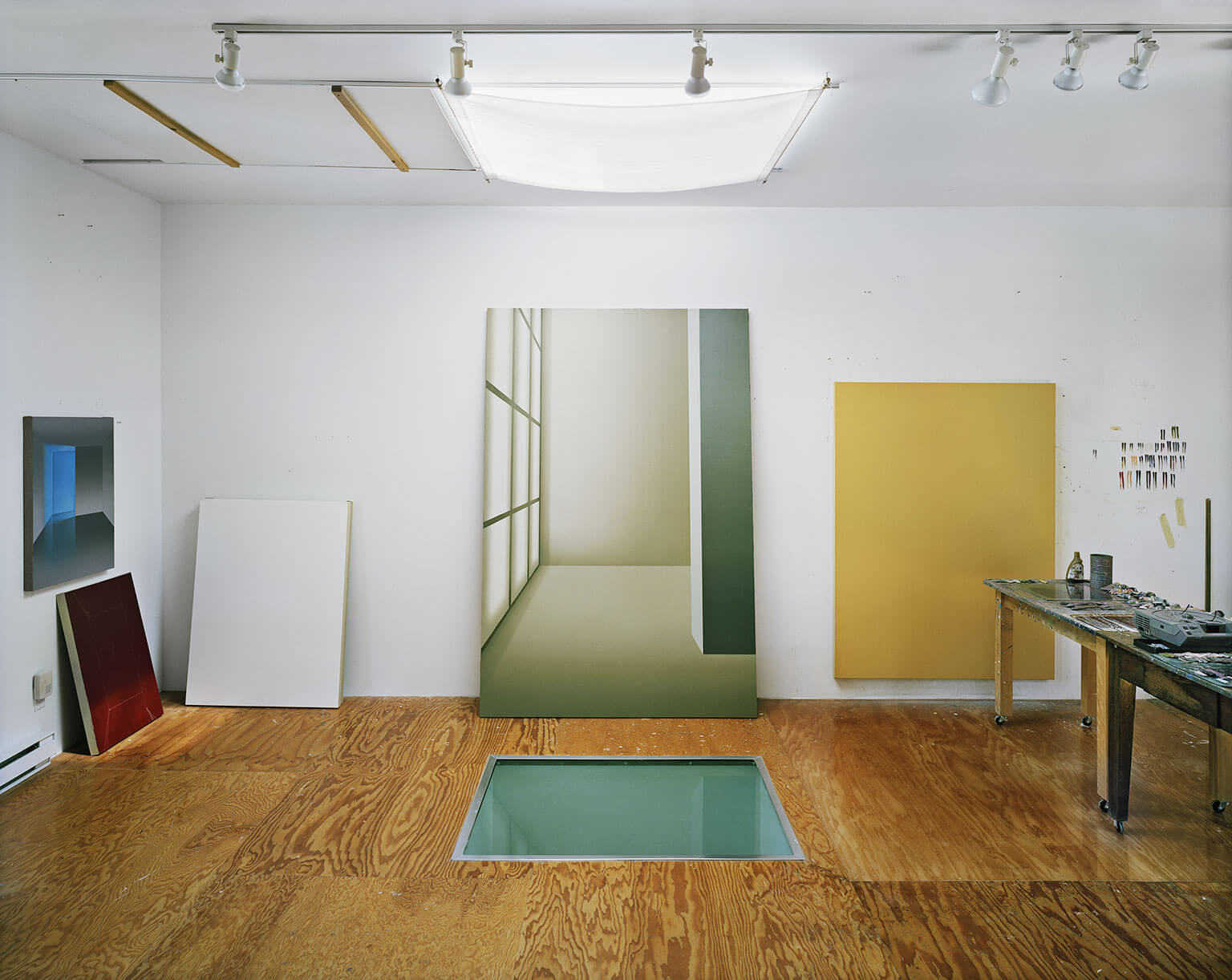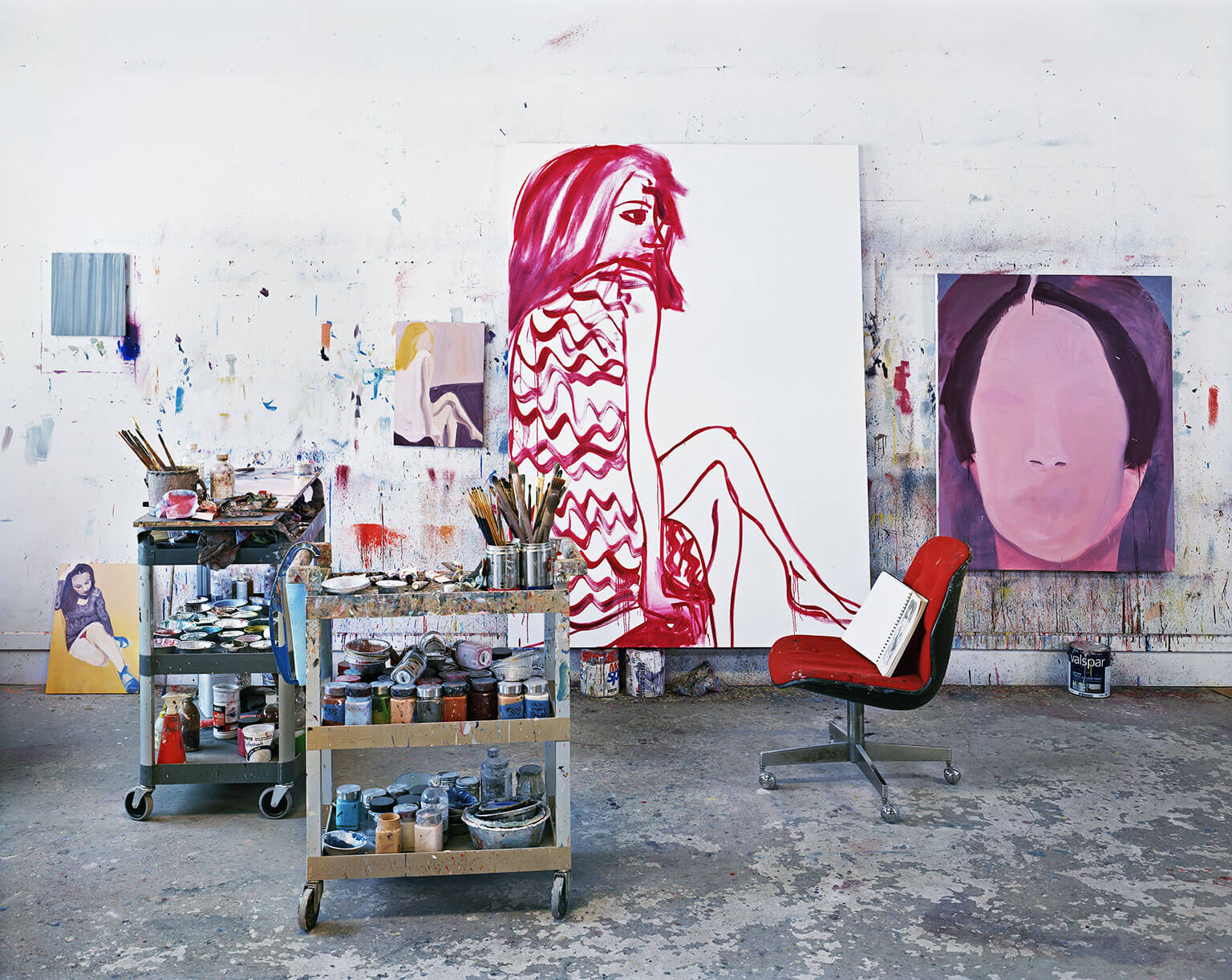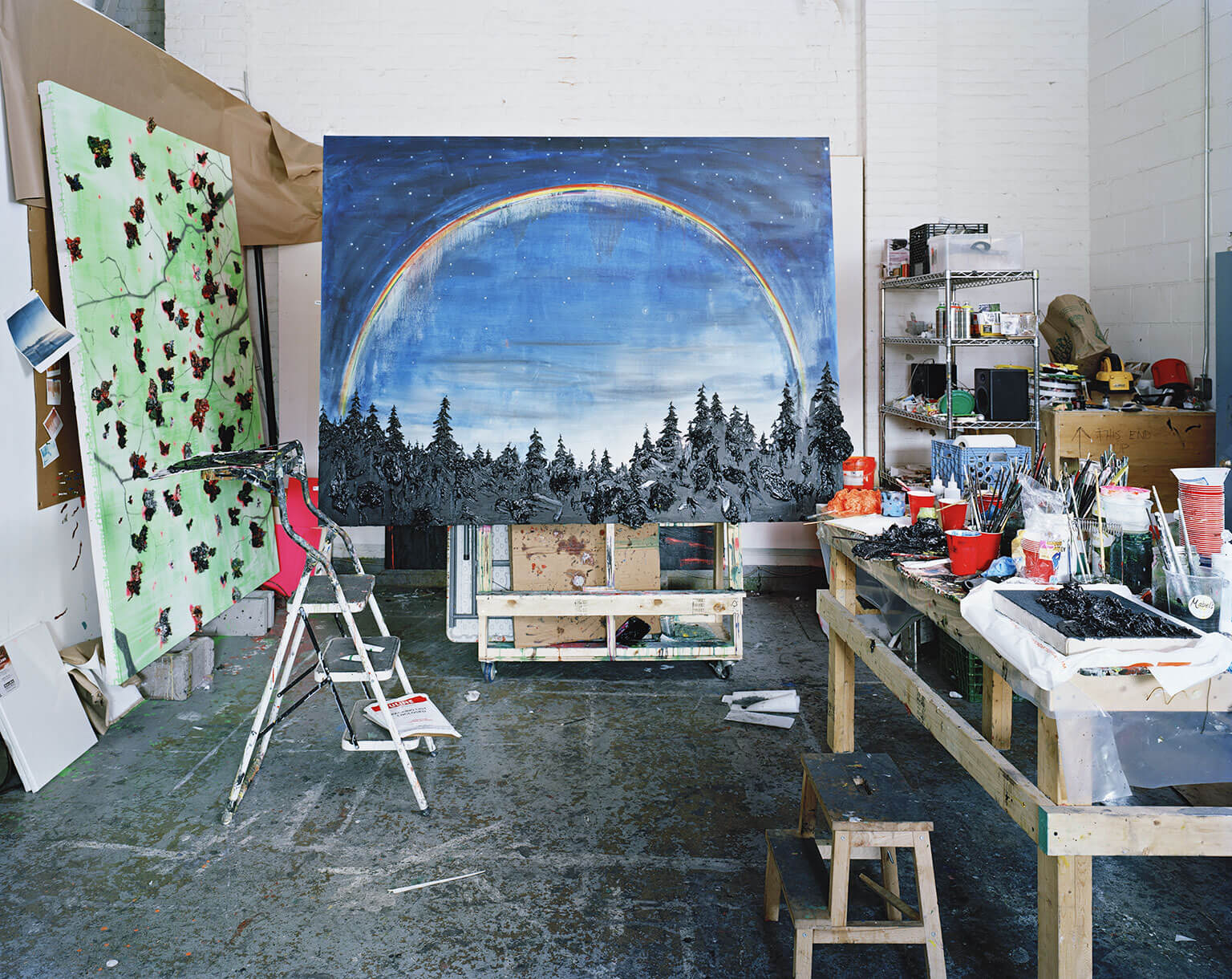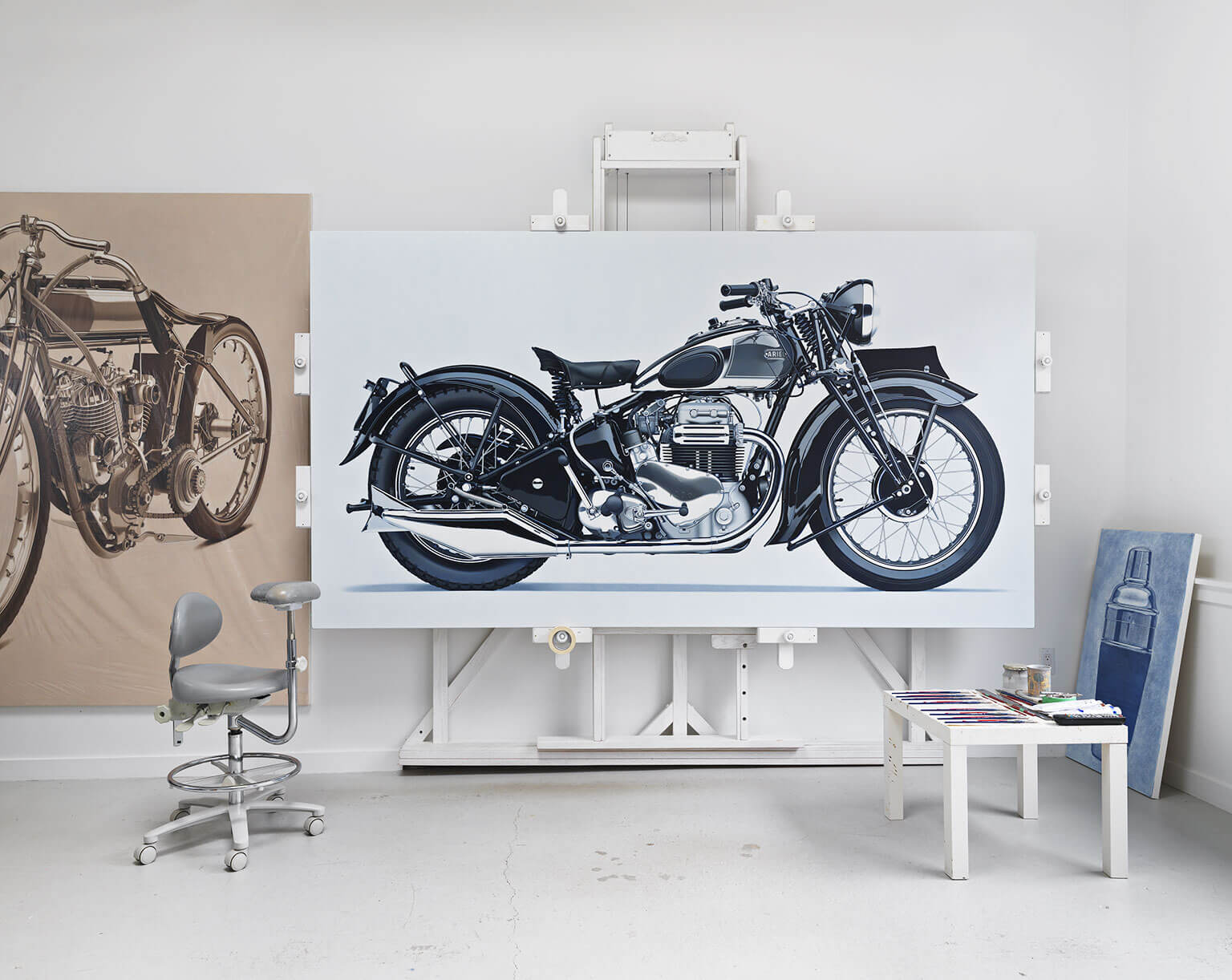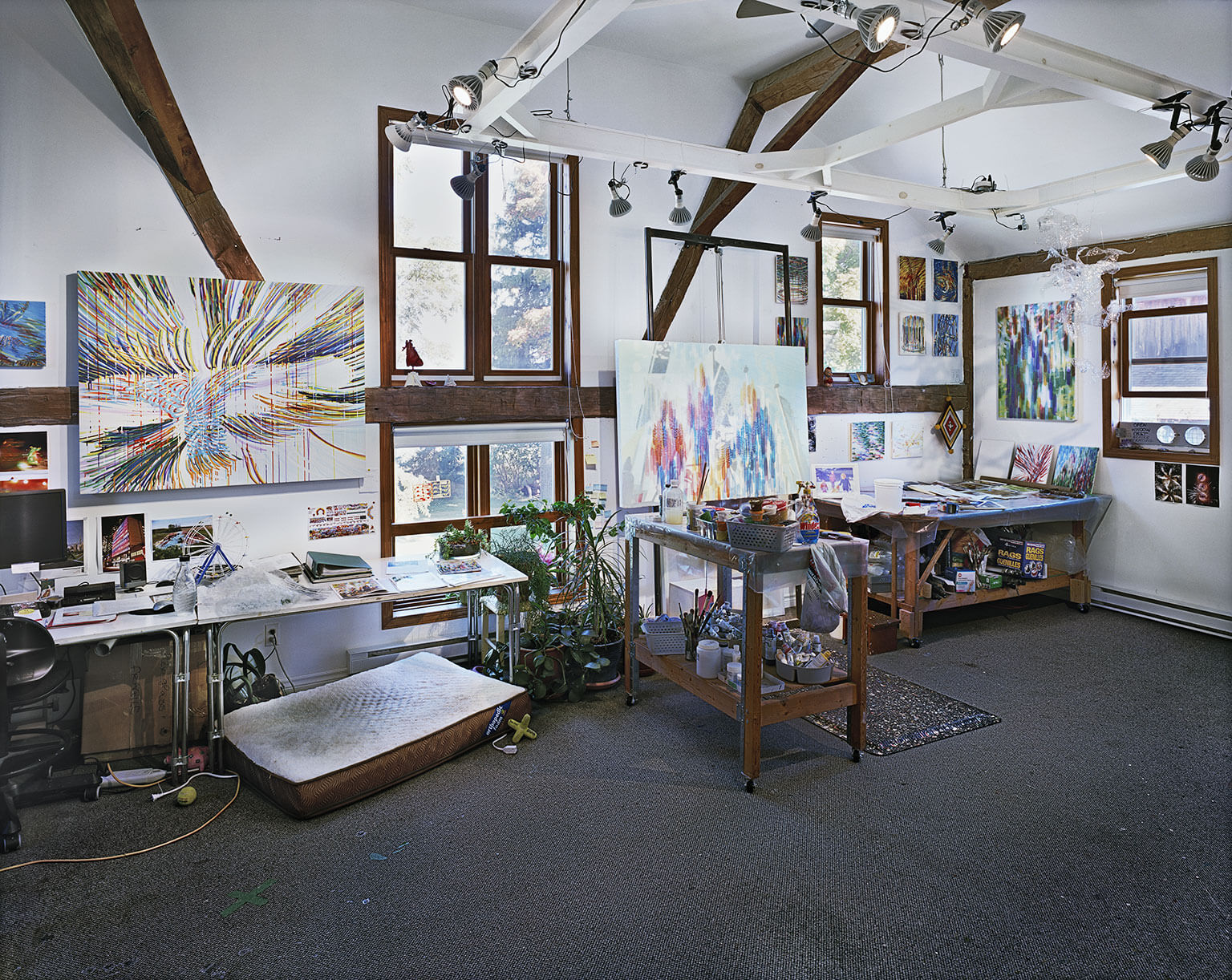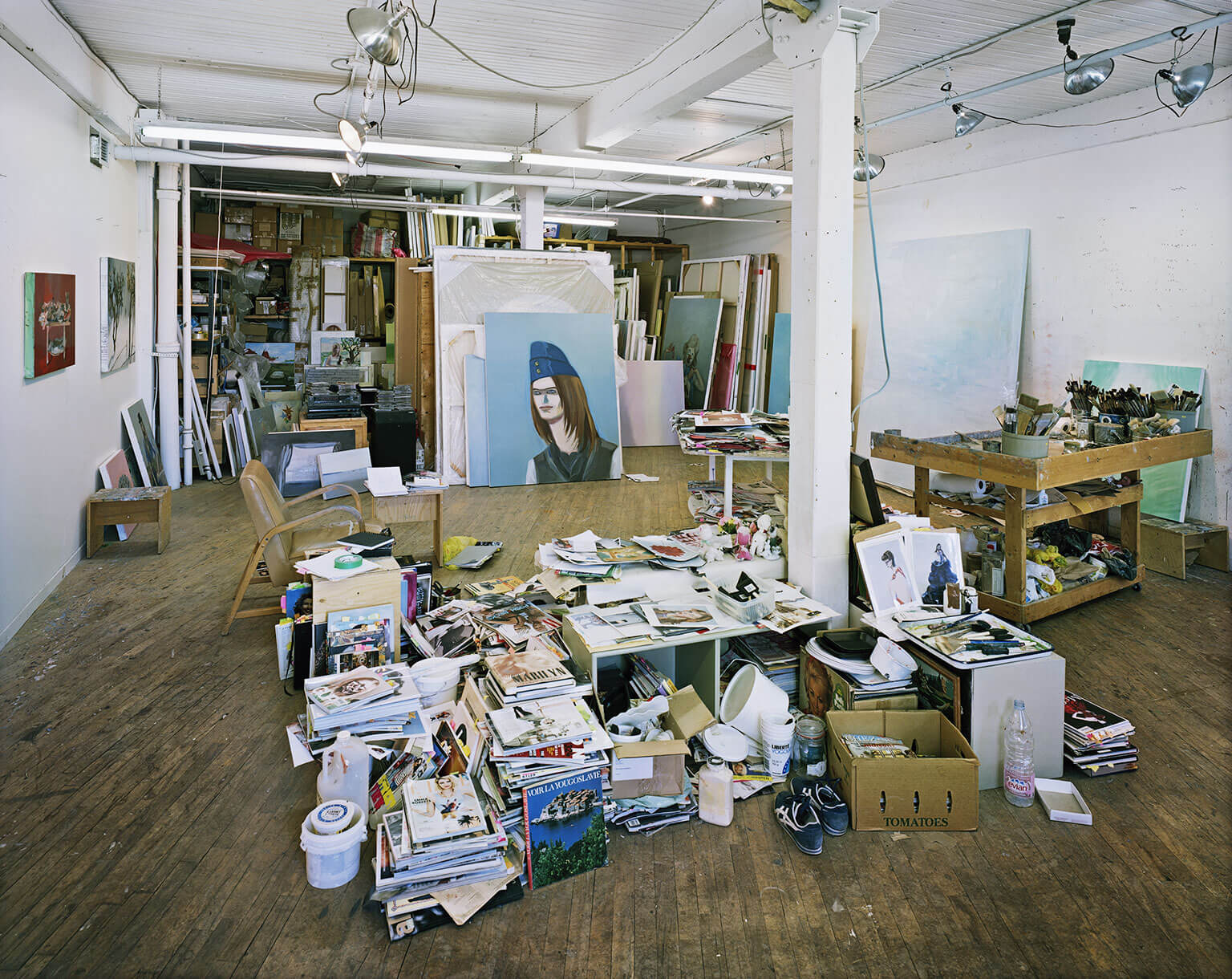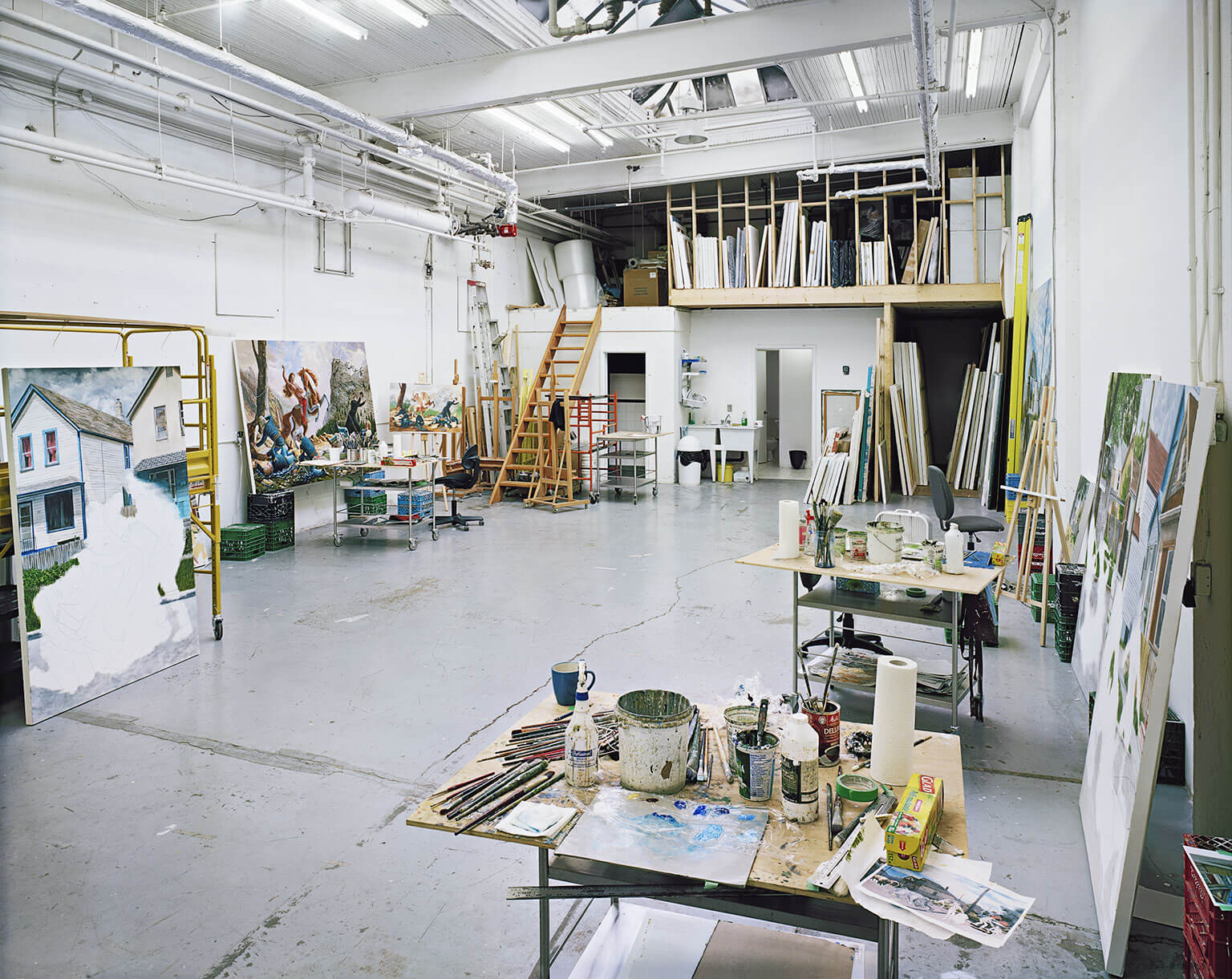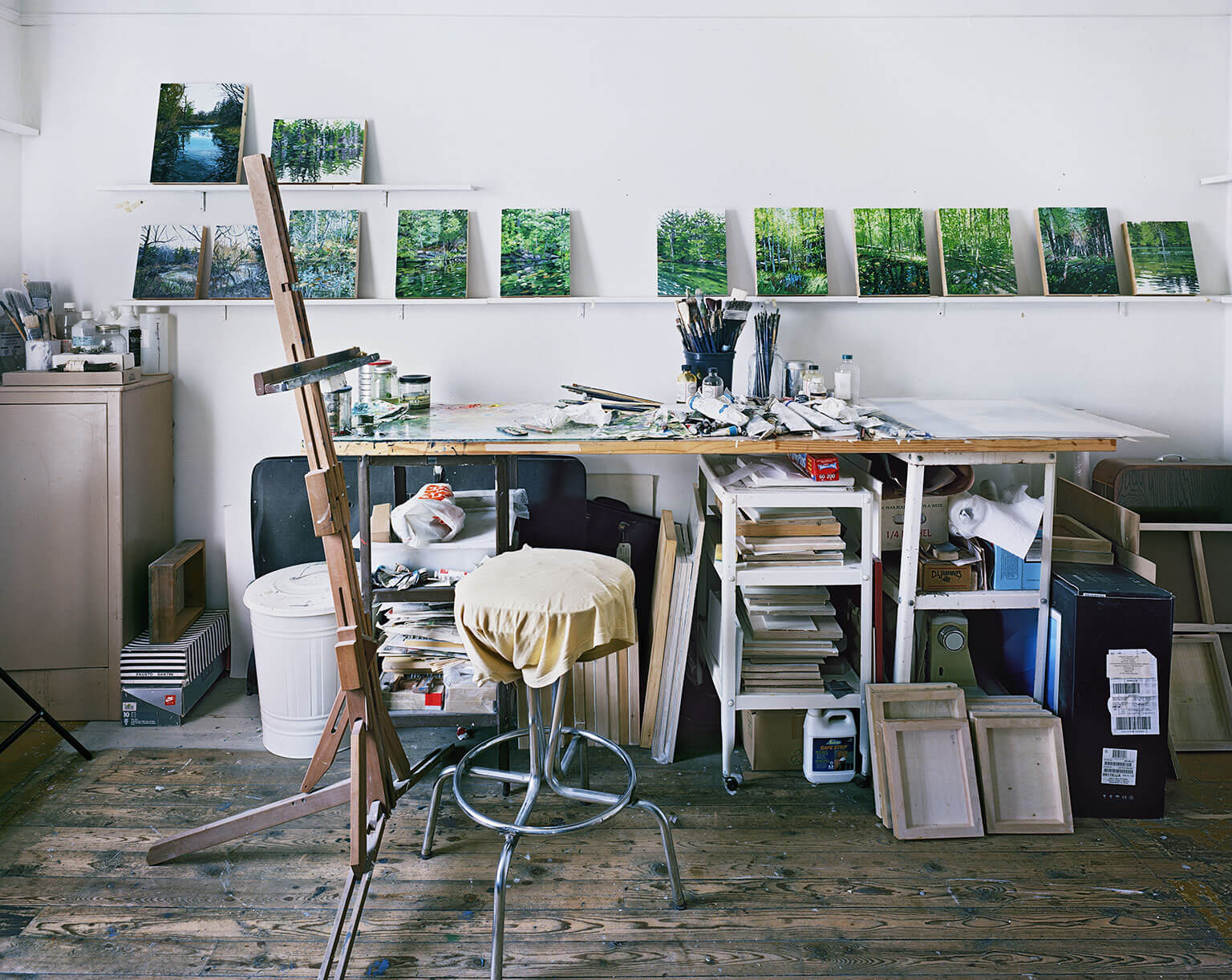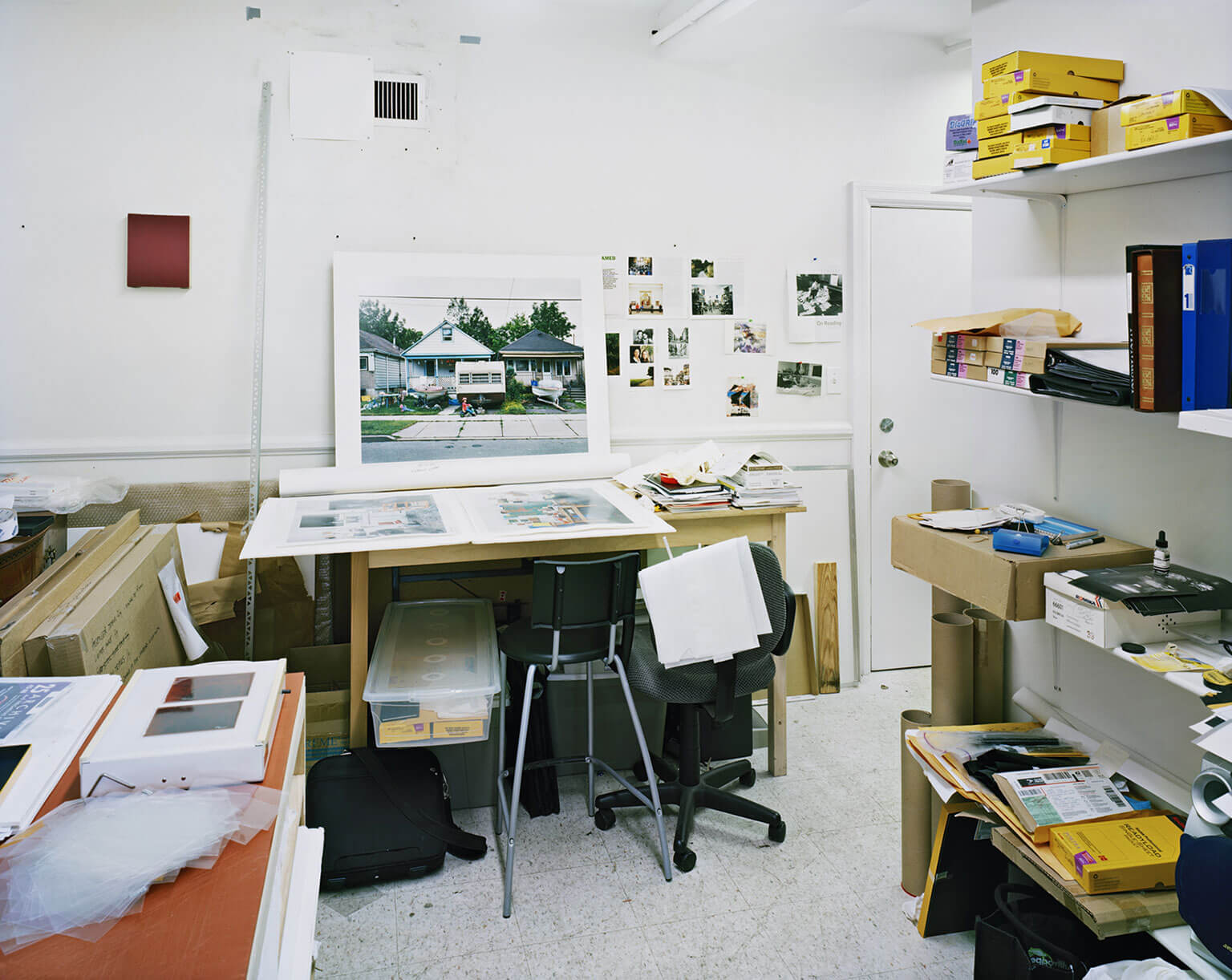 This appeared in the November 2015 issue.