The trees are almost all gone, cut for fuel long ago, and Kabul, once described by the Mughal Emperor Babur as a city of gardens and promenades, is, like its occupants, the dull, dun colour of dust. Christopher Alexander watches as men in shalwar kameez jostle through the crowds or drink sweet tea sold from roadside stands as they chatter with friends, adding their voices to the endless din. Street vendors hawk fried pastries, cellphone plans, and Pringles chips, while limbless children and destitute women in sky-blue burkas beg for coins.
At the airport, the only brightness had been in the vivid red stones demarcating an area still to be cleared of mines. Now, as he crosses the ancient city in an armoured car, Alexander gapes at bodies crammed so tightly into dilapidated vans that it seems the doors might burst, spilling the passengers out into the mayhem. Every second car is a 1960s Toyota Corolla taxi, and the cabbies, frustrated by the constant holdups, veer into oncoming traffic as a stream of cyclists weaves recklessly through the lines. Hummers and horse carts vie for space. White Land Cruisers carrying UN officials and the black 4Runners favoured by the military attempt to bluster their way past the chaos. At each intersection the aggressor claims the right of way. An occasional policeman waves his hands in an attempt at order and, every so often, stops a car to demand baksheesh. "Traffic jams," says President Hamid Karzai, dubbed "the chicest man on the planet" by Gucci's creative director, "are a sign of prosperity, and this is what my government has managed to achieve."
More than three million people live in this capital city. To its north lie the breathtaking mountains of the Hindu Kush. From this valley Alexander the Great staged his conquest of India, Genghis Khan decimated the land on his way west, and the Scythians, the Parthians, the Mughals, the British, and the Russians all descended from the mountains or the skies to colour and conquer Kabul and its troubled locale. It is well to remember that while most were accommodated, many were eventually betrayed. Today, as Canadian soldiers, diplomats, and development-assistance personnel move ever deeper into Afghanistan with the new strategy of delivering aid, at gunpoint when necessary, the lesson remains relevant: any would-be occupier, no matter how benevolent, must quickly prove itself or be violently deposed.
It is August 2003, and Christopher Alexander is about to take up the position of ambassador to Afghanistan in Canada's first permanent embassy there. Though thirty-four years old and six feet three inches tall, Alexander retains a certain boyish quality. His fair skin and the lock of blond hair falling perfectly across his brow conjure up a determined Christopher Robin about to don his Big Boots and explore the Hundred Acre Wood. But this Christopher Robin has more than fresh-faced charm to work with. He brings with him 1,900 Canadian troops, constituting almost 40 percent of the International Security Assistance Force (isaf), and a $150-million development program for the coming year alone.
Ottawa's 3d mantra is tattooed on Alexander's brain: Diplomacy, Defence, and Development, a long-term approach intended to see Afghanistan stand on its own as a stable and, it is hoped, friendly nation, no longer a refuge for those who would harm the West. In following that approach, he must coordinate the representatives of three policy strands. Like a magician manipulating his linking rings, he must keep the elements together yet apart, never compromising their integrity. Mired exclusively in their own concerns, security experts may never speak to development specialists, while diplomats can allow political expectations to soar to heights the military command can never fulfill. Constant consultation, on the other hand, can lead to blurred objectives and gridlock.
An estimated $8 billion (US) in aid has poured into Afghanistan in the last four years. In addition to embassy staff, 3,000 Western workers and thousands more from surrounding countries now inhabit the land. Among them are 300 or so Canadians who are salted through the UN family of organizations, the Red Cross, the imf, and a host of ngos. Donor countries have promised the riches of the modern world, but reconstruction barely crawls forward. Instead of the promised ninety-six American-financed clinics and schools scheduled for completion by September 2004, only nine clinics and two schools had passed inspection by November 2005. Foreigners may bring free speech and democratic elections, but such things come with flat-screen TVs and Parisian perfumes displayed in the storefronts of a land where malnutrition runs rampant. Today's inhabitants see open sewers and luxury hotels, mud houses and satellite phones. At the Kabul Golf Club, the water hazard is bone dry, the caddies are armed, and the club pro was once tortured by the Taliban. Life expectancy in Afghanistan remains fixed at forty-four years.
The salaries of the foreign elite and their employees have caused stampeding inflation, and the new upper and middle classes enjoy a bubble economy light years from the realities faced by the general population. Resentment is the result. In 2004, Planning Minister Ramazan Bashardost claimed that of the 2,355 non-governmental organizations registered in the country, 1,935 were incapable of carrying out their work. "All our people know that the ngos are spending money on themselves. They have top-model cars and rent expensive houses." President Karzai distanced himself from these remarks and Bashardost subsequently resigned, but his words echoed the frustrations of many Afghans, and the September elections returned him to the National Assembly. His campaign strategy was to pitch a tent in Kabul's Shar-i-Nau Park and megaphone his thoughts on foreign corruption and the lack of accountability to the populace. "There is an occupation, not a liberation," Bashardost told a Reuters reporter. "There is not change in a good way, there is not a change in our lives."
Wages for government employees sit at about $50 (US) a month, much higher than for other occupations. And it is quite typical for a single breadwinner to be supporting a large extended family. There is a strong obligation to look after one's own, and no welfare system exists to catch those who stumble. Consequently, many drivers employed by the UN or foreign governments are doctors or academics earning many times their former salaries—people now lost to the reconstruction effort.
Such perverse economics of labour are compounded by the attitude of those foreigners who are oblivious to culture and tradition. In a recent issue of Afghan Scene, a magazine aimed exclusively at the foreign contingent, a young aid worker writes of this "fecal paradise" in her relationships column: "There I was at 3 a.m. atop a mine-infested mountain in mid-winter Kabul with a bottle of [Moët], getting friendly with a delightfully cute French doctor under the stars. There's something deliciously dangerous about that, mostly because if the mines hadn't blown us up, the locals would have stoned us for getting jiggy-with-it in public."
In 2005, the United Nations Development Programme (undp) released a chilling report on Afghanistan. It described the worst education system in the world, maternal mortality rates sixty times higher than in industrialized countries, and one out of five children dying before the age of five from diseases that are 80 percent preventable. Afghan women, held back by "traditional mentalities," are caught in a web of "poverty, malnutrition, exclusion from public life, rape, violence, poor health care, illiteracy, and forced marriage."
Rather than attempt to counter reports of poor living conditions and accusations of corruption with statistics, we should look at the measured steps of individuals and promote individual triumphs. We should look, for example, to Roshan Thomas, a Vancouver teacher and optometrist with a long history of working in Afghan refugee camps in Pakistan, who set up the sparks Academy in Kabul with two ethnically and religiously mixed kindergarten classes (one of boys and one of girls); to Jane McElhone, Afghanistan project director for Canada's Institute for Media, Policy and Civil Society (impacs), who helped establish women-run radio stations in Mazar-e-Sharif, Herat, Kunduz, and Maimana; and to diplomats such as Eileen Olexiuk.
The new Canadian embassy sits on Street No. 15 in Wazir Akbar Khan, a neighbourhood of large, upscale homes that escaped the destruction of the civil war. These were bought up by high-ranking Karzai government officials or have been redeemed as embassies and ngo headquarters. Canada's HQ is in a 1970s house vacated in early 2003 by the Canadian International Develop-ment Agency (cida). Consular program manager Peter Marshall spent weeks bringing it up to par. But rather than finding mahogany desks and ergo-nomic chairs, this meant hiring local contractors to erect high perimeter walls, install security grills, and build a guard hut.
Two streets away, the seven military police officers and four program staff assigned to the embassy live together, as security dictates. When Eileen Olexiuk, Canada's deputy head of mission, first surveyed her empty, uncurtained room, she exhorted the soldiers to rustle up a cot and foam mattress. She used one of the sheets to drape the window. The pleasant and generous sixty-two-year-old might have expected a little more comfort. "We shared a shower, which didn't have a curtain; the stuff from the toilet came up and flooded the room. It was gross." But Olexiuk wasn't too bothered; a previous posting in Colombia came complete with mule rides to remote villages. Witty, self-possessed, and slightly eccentric, she brought along her two Rottweilers, Tommy and Bronx, and her sixteen-year-old cat, Kits. Her first order of business was to ship in 500 pounds of the pet food Science Diet.
Olexiuk arrived here in September 2002, a year before Alexander. As the embassy's opening approached, her job was to make contacts with Afghan and international officials. Initially, she travelled alone, stumbling in darkness along unpaved, unnamed streets in search of unmarked houses, without the slightest worry about security. In April 2003, the Canadian High Commission in Islamabad arranged four Afghan guards and two cars for her use. By the fall, she was crisscrossing the country, meeting with warlords, convincing them that the world had changed, preparing them to negotiate with other international officials. (Of course, we only recently started calling them "warlords." Before that they were freedom fighters, heroes. They played their part in ousting the Soviets, they fought the Taliban, or at least some of them did. They didn't perhaps proceed according to the Geneva Convention, but they were fighting for their country.) Then Olexiuk, in her tailored pantsuit and pashmina, went to tea and suggested they give back the rocket launchers, tanks, and machine guns, which they surely no longer needed, and instead take part in the rebuilding of the land. Power trumped sexism. The tall, fierce men recognized her importance, knew she was paving the way for Canada's defence minister to meet Afghanistan's. Her talks with the country's future leaders set in motion Canada's largest bilateral development program, with objectives of promoting stability, strengthening governance, and improving living standards.
Larry Taman, a former Toronto law professor who served as deputy attorney general of Ontario in the late 1990s, began working in Kabul in June 2004 as a senior adviser to Afghanistan's Ministry of Justice. He understands that, as part of the sinewy fabric of norms that governs this society, the legal culture in Afghanistan will not change overnight. "The law is like a language," he explains, "and it embodies a people's deepest sense of what is right and wrong. You might as easily change the language as change the laws. We might declare Chinese as the new official language of Canada, but even if we take guns to people it won't do any good—the roots of language are too deep. The law is like that. If I am a man in a setting where I think I must give my daughter in satisfaction of a debt, that is as deeply rooted in me as is the repugnance it generates in you. To take ideas out of one framework and expect them to work in Afghanistan is going to be very difficult."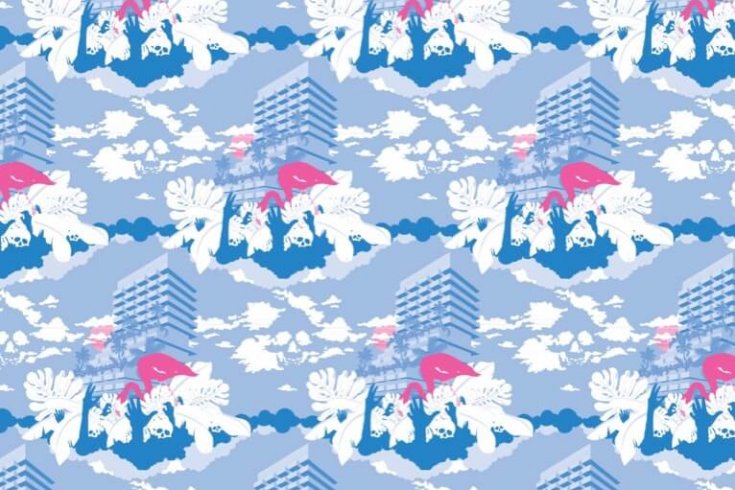 Taman stayed in the country for fourteen months, researching and co-authoring "Justice for All," a plan for building a justice sector that was recently approved by the Afghan cabinet. "Afghanistan has few resources in terms of an educated judiciary," he says. "People get all bent out of shape as to where do we start. Do we train the police or build prisons? I think the important thing is just to start, and things will come together in the next generation. Fifty years down the road, no one will care which came first."
In June of last year, Taman and members of the undp Justice Programme inspected a prison at Mazar-e-Sharif, the capital of Balkh province. Built to house 50 prisoners, it contained 260 adults and 15 children in appalling, unsanitary conditions. In conflict with all of society's mores, men and women were living in the same area, causing humiliation and the potential for sexual violence. But prisons are a low priority for the international community—giving money to such enterprises is not a popular choice. In Mazar-e-Sharif, Taman declared the team would cooperate with any organization, governmental or not, in order to improve the condition of jails. The undp advised the government that the situation was unacceptable. Soon the women and children were moved to a separate building, meals improved, the training of prison staff was addressed, and efforts were made to speed the progress of cases through the system. Incremental steps, perhaps, but concrete progress toward Taman's goal of showing "that human dignity and worth are recognized."
Goodwill and skilled diplomacy can go a long way toward changing attitudes, but can't substitute for technical skill, as Roberta Taman learned when she joined her husband in Kabul in September 2004. She presented her resumé—full of senior program-administration work in the corridors of the Ontario public service—to UN headquarters and was immediately hired as project manager for the country's road-building effort. Proper roads are a development priority because building a modern economy is contingent on them—a kilo of heroin can be transported on a donkey, but a ton of potatoes cannot. Eight provincial roads and forty-nine village main streets, a $217-million (US) undertaking funded by the United States Agency for International Development (usaid), came under her supervision. Taman's job was to work out the details and ensure work was proceeding.
Taman's gender and the gentleness of her demeanour seem at odds with such work in a country like Afghanistan. But like Olexiuk, she is adamant her sex was barely a concern. "They [Afghan men] would first walk by and greet the men in my group as if I was truly invisible. It was very disconcerting—they would simply go around me. But once they saw the Western folk were waiting for me to nod or comment, it was an instant 'Oh, she is in charge,' and there was no further problem. I think I was just a 'funny foreigner.'"
Success in development work involves putting aside one's ego, discount-ing one's own concerns. Some would-be do-gooders show up with no comprehension of differences, using Dorval or Des Moines as a model for how things should be. The UN's challenge on road-building was to forge a compromise between foreign engineers, donor agencies, and Afghans. The international community mandated Western-style roads built using Western experience and resources, and told the Afghans that was what they would receive.
"When I first got there," explains Taman, "money had been allocated, projects decided on, and a lot of people just said go. But go back to first principles. Do they know how to build a road? I went out to the small districts and sat around with very sincere Afghans and asked whether anyone had ever built an asphalt road, and no one had, including the person in charge of the project. They will tell you they can do it and sincerely believe they can, but they are building an asphalt road in a mountain community that is under snow half the year, without any real equipment.
"I can show you pictures of tin boxes in huts, and the people stirring asphalt," she continues. "The politicians want to know you've built at some incredible rate, and no one is standing up and saying this is impossible."
Some deep thinkers who'd made a few too many visits to their local living-history village suggested stone roads as an option—after all, there is a lot of stone in Afghanistan, and it would mean employment for the locals. But the governor of Badakhshan province, where one such road was to be built, found this scheme humiliating. "Is this the economic future you brought us, having our women and children cutting stone all day?" he asked. "This is not what you would do in your country, so why are you asking us?"
The road-building experiment proved to be a fiasco. In Bamiyan province, the wrong kind of stone was used—and even if it had been suitable, stone roads require true skill to build. The drainage ditches overflowed, and the base washed away in the first rainfall. By winter's end, it was impossible to bicycle, walk, or take a donkey along the road. "I took a real bruising trying to represent the interests of the governor of Bamiyan against some very powerful donors who romanticize things," Taman says. "I was shown a pretty documentary of women cutting stone, but would you ask that of your daughter?" After a similar project in Badakhshan failed, Taman was summoned before the governor and local mayor, both six feet five inches tall and very angry. She was told, in no uncertain terms, to dismantle the road.
Eight billion dollars over four years is not a huge amount of money in a land of 30 million inhabitants that has been laid to waste by decades of war and the ravages of drought. (With only a slightly larger population, Canada spends the same amount annually on the federal child tax credit alone.) The 4,500,000 refugees who returned after the Soviet occupation ended in 1989 found their property destroyed, their livelihoods gone. These people are still waiting to resume their lives. They want hospitals and schools, farm equip-ment and electric power. And they want these things quickly.
But the fledgling government, enveloped in a miasma of clan and ethnic interests, egos and rivalries, is unable to serve the entire country. The populace doesn't have the expertise and the ngos don't have enough skilled engineers or administrators to run large-scale programs. A Washington Post investigation last year found corruption and inefficiency in US reconstruction programs that resulted in millions of wasted dollars. Roofs of schools and clinics in remote areas were designed using trusses too heavy to lift without a crane, then redesigned with materials too light to bear Afghan snows. The Post also noted that usaid is required under the Americans With Disabilities Act to build wheelchair-accessible structures, no matter how mountainous and remote the location. But every accusation in the Washington Post report was deflected from one party to the next until it rested on the shoulders of "inexperienced workmen."
At the London Conference on Afghanistan, held early in 2006, sixty-one nations and international bodies pledged another $10.5 billion (US) over the next five years. "We made the mistake once before of leaving Afghanistan, and not only did Afghans pay for it, Americans paid for it on September 11," said US Secretary of State Condoleezza Rice. "We're not going to make that mistake again." But the dollars donated are only half those requested by the Afghan government, whose five-year goals include a functioning justice system in all provinces, 40 percent of villages connected to the road system, and an annual 3-percent reduction in the number of people living on less than $1 a day. (Canada offered no funds beyond those already pledged.) An annex to the agreement acknowledges the problems of aid disbursement, speaking of "transparency and accountability" and the rationalization of donor activities "to maximise cost-effectiveness." But with few specifics on how to purge the problems bedevilling aid efforts, and a planning horizon of five years in a region where a generation-long commitment is needed, will the latest push for results fare any better?
More likely, many donors will throw up their hands and declare the situation untenable when they hear reports of rampant corruption, feigning shock and horror, and ignoring the plethora of examples of Western graft, such as Jack Abramoff and the sponsorship scandal. Larry Taman suggests that an Afghan judge presiding over an important case could be bought for $5,000, a hundred times his monthly salary—the equivalent of offering a North American judge $1.5 million—with little chance of being caught. And setting up a strict and fair bidding system, wherein a contractor is not allowed to factor in the percentage he must render to the local commander, means one less base layer under a road or an unsafe foundation for a school. Permission to bribe is not the answer, but prohibition won't make problems disappear, either.
Foreign powers are attempting to fashion a modern democracy in a land without basic institutions. Human rights require the rule of law, the rule of law requires judges, judges require security, security requires roads, roads require demining. And Afghanistan, in a race against time and against forces bent on upsetting Western-inspired reconstruction efforts, does not have the luxury of following a blueprint, a rational sequence. It must, in a very real sense, do things all at once. Yet the many international chiefs and agendas, groups and subgroups have precious few clear mechanisms for making decisions, and no one presumes that Afghanistan can count on them over the long haul. Vaccination programs are improving, children are returning to school, and sixty-eight women sit in the Wolesi Jirga, the lower house of parliament. But major donors, unlike those who send in radios, computers, and vehicles without operating budgets to maintain them, need to make a long-term commitment.
The most obvious scars of the West's disregard are the ubiquitous rag-wrapped cripples. Throughout the 1980s, the Russians ringed each of Afghanistan's main cities and most major towns with land mines. They placed them along the main supply line from Kabul to the Soviet border and around military "hard points" throughout the country. Power plants, irrigation channels, grazing areas, farmlands, and footpaths—nothing was exempt. Rival militia factions buried anti-tank mines, booby traps, and yet more land mines during the civil war, and later, the US contributed unexploded ordnance in the form of cluster bombs scattered in air raids. Anti-personnel mines, manufactured all over the world and no bigger than hockey pucks, litter the countryside and come in more than fifty different varieties. The "bounding frag," for example, jumps almost a metre before it explodes, spraying hot, jagged shrapnel into the stomach of an adult or the face of a child.
When Dan Kelly, program manager of the United Nations Mine Action Programme for Afghanistan (mapa), began his work in 1999, 300 people a month were being killed by land mines, and countless others were being maimed. Kelly, originally from Newcastle, New Brunswick, trained as an engineer and served in the Canadian military for thirty-two years. He was chief of operations for the Cambodian Mine Action Centre and worked on demining in Sara-jevo and northern Iraq. His program trained thousands of Afghans to scan the land inch by inch and destroy the devices they found. It provided technical support, mine-awareness education, surveying, and clearance. But because the Taliban still held sway, the rest of the world paid scant attention.
In his soft Maritime lilt, Kelly begged for money in Geneva, Islamabad, Washington, and New York, showcasing the devastation of what the Afghans call "everlasting sentinels," but to little avail. In August 2001, in a tent outside Kabul, he met with 4,000 Afghan deminers to inform them that 700 members of their force would be let go. They made a counterproposal: each man would take a pay cut if it meant that all of them could continue to do their critical work.
A month later came 9/11. When the fighting stopped, the international community, determined to see that the Taliban would never rise again, was ready to contribute to demining operations. "I kept it going in a very difficult period," says Kelly, "moving it from a $19-million to a $90-million operation, $10 million a year of it from cida. Deaths went from more than 300 a month to less than 100. It's still too many, but our work is showing significant results."
mapa has trained 9,000 Afghans as deminers; 128 of those men have been killed and about 500 seriously injured. "The goal, the necessity, has always been to train people to deal with their own terrible problems," says Kelly. "And what always amazed me most was that these Afghans lost absolutely everything, yet they kept their dignity in the face of horror." In the 1990s, it wasn't difficult to find Afghans eager to learn demining. Their ranks included MiG pilots and college deans. But with the influx of foreigners, the cost of living has risen so much that the $150-a-month salary is no longer an incentive. Instead, men go after positions as guards with the ngos and embassies. And as insurgent groups strive to create instability, those deminers who remain have, incredibly, become targets for bomb attacks.
Some 800 square kilometres remain to be demined, 400 of them in the precious rain-fed valleys where people wish to live and farm. And expectations are high among citizens who complain about the pace of progress. "There is to be a ring road, irrigation, power, but all these projects need demining to happen first," explains Kelly. The United Nations Mine Action Centre for Afghanistan has de facto responsibility for coordinating all activities, and it projects that mine operations will cost $224 million (US) over the next three years. Completing this crucial work, already a substantial success, could give Western aid providers the kind of tangible achievement necessary to maintain credibility in Afghanistan, and could lead to greater support from their home governments and populations. Unfortunately, the major players now have other concerns. "The world is forgetting about Afghanistan's needs," states Kelly.
In 2001, when the US made deals with the Northern Alliance warlords to help expel the Taliban, it armed their militias with vast amounts of sophisticated weaponry to add to their ageing Soviet arsenal. By the summer of 2003, attention was flagging as Britain and the United States pursued the war in Iraq. That November, disarmament, as spelled out in the UN-led Disarmament, Demobilization, and Reintegration program, became a priority in the country's reconstruction. At that time, Canada adopted a disarmament role, a natural one for a country with a reputation as a peacekeeper, and Christopher Alexander was determined to build upon Eileen Olexiuk's groundwork. "Sometimes there was pressure to relent," says Alexander, who co-chaired the Ammunition Steering Group along with Afghan Defence Minister General Abdul Rahim Wardak, "but essentially people wanted the discipline: Afghan commanders were losing prestige, government ministers were being pressured to play it out longer, and the Ministry of Defence was in the awkward position of telling friends their services were no longer needed. They all wanted someone who'd push, who'd play the heavy."
It was Alexander and his team who would be tough or charming as the situation demanded, who kept to the timetables and refused to compromise. "We had the boots on the ground to enable us to lean into the issue." Through cida, Canada gave almost $21 million in support of the New Beginnings Program. It allows soldiers who surrender their weapons to return to civilian life and to take part in various reintegration programs that offer vocational training and literacy courses. Official figures state that 63,000 combatants were disarmed and 11,000 heavy weapons collected. But drug lords and local commanders still control stockpiles of arms in areas outside of central government control. An estimated 1,900 "illegal armed groups"—ranging from tiny bands to organized forces—remain active throughout the country.
To some of those working in Afghanistan, the "boots on the ground" were a hindrance. "How can you gain trust and confidence in a village if you drive up with guns?" asks Olexiuk. "It wasn't the same once the military arrived, and anyway there was now more danger because the soldiers didn't know the language, the cultural signs of who might be menacing or not." When the first reconnaissance mission of 1,200 soldiers arrived in the country, Olexiuk was directed to travel within an isaf convoy. "They put me and my driver in the middle. The isaf guys didn't have a clue where they were going. The driver was German and the navigator with the military maps was Irish, and they didn't understand each other at all—in fact, neither of them spoke a real, intelligible English. It was pouring rain and we kept going round in circles. I finally jumped out of the car and said, 'Enough is enough. If we are ever going to get to these appointments we are going to the front of the convoy and we will take you lot where you have to go.'"
But the situation was, and remains, extremely dangerous. As country director for the National Democratic Institute for International Affairs during the 2004 presidential election, Grant Kippen taught Afghans how political parties function in a democracy, and later took charge of the Electoral Complaints Commission (ecc). He once gave an interview to a visiting Globe and Mail reporter as a chanting crowd at the walls of the compound demanded, "Death to Grant Kippen, head of the ecc." And when Jane McElhone of impacs attempted to disperse a contingent of guards who'd occupied the radio station in Herat, one man shouted, "If you take one more step, I've been told to kill you," and smashed her against a door.
The kidnapping of three UN election workers in October 2004, followed by the abduction of Clementina Cantoni of care International last May, occasioned a strengthening of security restrictions. The UN declared many places off-limits to foreign workers and tightened curfews. "But a lot of the younger adventurous types didn't want to be told," says Roberta Taman, "and it was like herding cats. The security would spend three hours searching for them. The worst thing was somebody else could die just by looking for you."
As chair of the ecc for the 2005 parliamentary and provincial council elections, Kippen oversaw 200 staff, who examined 7,000 challenges and complaints. Perhaps someone had stuffed the ballot box, or distributed food as bribes, or killed five people. Sometimes an investigation uncovered proof of offences, so Kippen's staff levied fines or removed names from the list of candidates. But often there was no firm evidence, only tales that were impossible to verify. Voter turnout was only 53 percent, compared with 70 percent in the presidential election. But small steps. "The greatest satisfaction is in seeing the Afghans take ownership and responsibility for the process," says Kippen, echoing the words of Dan Kelly. "In Badakshan, in the northeast, they relied on donkeys to transport the ballots; one woman who ran for a position in the Wolesi Jirga walked four days in order to file her nomination papers."
In Kabul's diplomatic enclave, the seven embassy guards fashioned a bar in the single garage attached to the Canadian residence, hanging various bits of Canadiana around its walls. Patrons were charged $1 a drink and could run a monthly tab. Sometimes there were barbecues. "I never had that sense of an expat community before," says Jane McElhone. "We'd drop into the pub and it was a way to learn what other Canadians were doing. It gave a real sense of pride, of something being done." Alexander, who'd supported the bar's establishment, knew the value of such a venue, small though it was.
His stint as ambassador ended last October, but he returned to Afghanistan as deputy special representative of the secretary-general of the United Nations. "There was too much to do in too little time," Alexander says of his years at the embassy. "Afghanistan needs change and reform urgently on all fronts, and there are still too few qualified people working on the issues and too little money." Eileen Olexiuk is not optimistic about the current Canadian strategy in southern Afghanistan. A country that has suffered so much aggression from outsiders is unlikely to welcome force of any kind, however well-intentioned.
The land is fragile, a brittle democracy, growing ever more violent and ever more divided. It is difficult to tell whether the West's often-chaotic aid efforts will win enough support in Afghanistan and abroad to sustain their legitimacy. In Kabul's new city-centre mall, the gleaming escalator—Afghanistan's first—is off-limits to the poorly dressed. It supports Ramazan Bashardost's demagogic assessment of the aid effort: "There is not change in a good way."
But he is wrong. There are some triumphs. Alexander finessed the provincial governor's attendance at the opening of the impacs women's radio station in Herat, thus securing his support. Just three days after sparks Academy opened in Kabul, Eileen Olexiuk arrived for a visit, quizzing the staff and chatting with the children. Alexander also visited the kindergarten class, sitting on the floor and singing with the children crowded against him. Children at school because of Roshan Thomas. Children with their limbs secure because of Dan Kelly. Small steps. Small steps.