P. Whitney Lackenbauer is chair of the history department at St. Jerome's University (University of Waterloo) and the Balsillie School of International Affairs. He is also co-director of the Emerging Arctic Security Environment project through ArcticNet and a fellow with the Canadian Defence and Foreign Affairs Institute, the Arctic Institute of North America, and the Frost Centre for Canadian Studies and Indigenous Studies. Whitney has travelled extensively in the Canadian Arctic and broader circumpolar world and has consulted for various government departments and organizations. His current research focuses on Arctic sovereignty and security policies, Aboriginal-state relations, and contemporary circumpolar affairs. He recently authored The Canadian Rangers: A Living History.
This Year, The Walrus Turns 20
For two decades, Canadians have relied on our thought-provoking journalism to make sense of our world.
As we look at Who We Are Now in 2023, help us power the next 20 years of inspiring conversations and fact-checked journalism. Donate to The Walrus today.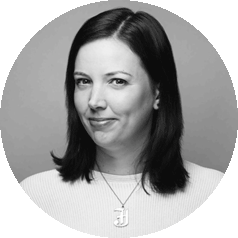 With thanks
Jennifer Hollet
Executive Director