Ruben Anton Komangapik is an Inuit jeweller, sculptor, carver, metalworker, performing artist, and musician. Growing up in Mittimatalik (Pond Inlet), Nunavut, Ruben absorbed traditional Inuit culture, language, and art from his grandparents and parents. Ruben helped decorate the new Nunavut Legislative Assembly building in 1999, and his sculptures and carvings belong to permanent collections across Europe and Canada, including that of the National Gallery in Ottawa. In 2010, he received creation grants from the Conseil des Arts et des Lettres du Québec and the Canada Council for the Arts to create a life-size seal hunter for the entrance of Forillon National Park. And in 2013 and 2014, he received a Canada Council grant to produce a series of sculptures based on Inuit legends, using both traditional materials and digital technology. Ruben currently lives with his family in the Gaspésie, Quebec.
This Year, The Walrus Turns 20
For two decades, Canadians have relied on our thought-provoking journalism to make sense of our world.
As we look at Who We Are Now in 2023, help us power the next 20 years of inspiring conversations and fact-checked journalism. Donate to The Walrus today.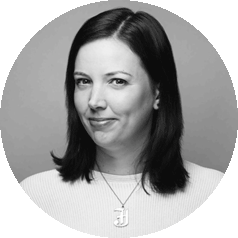 With thanks
Jennifer Hollet
Executive Director