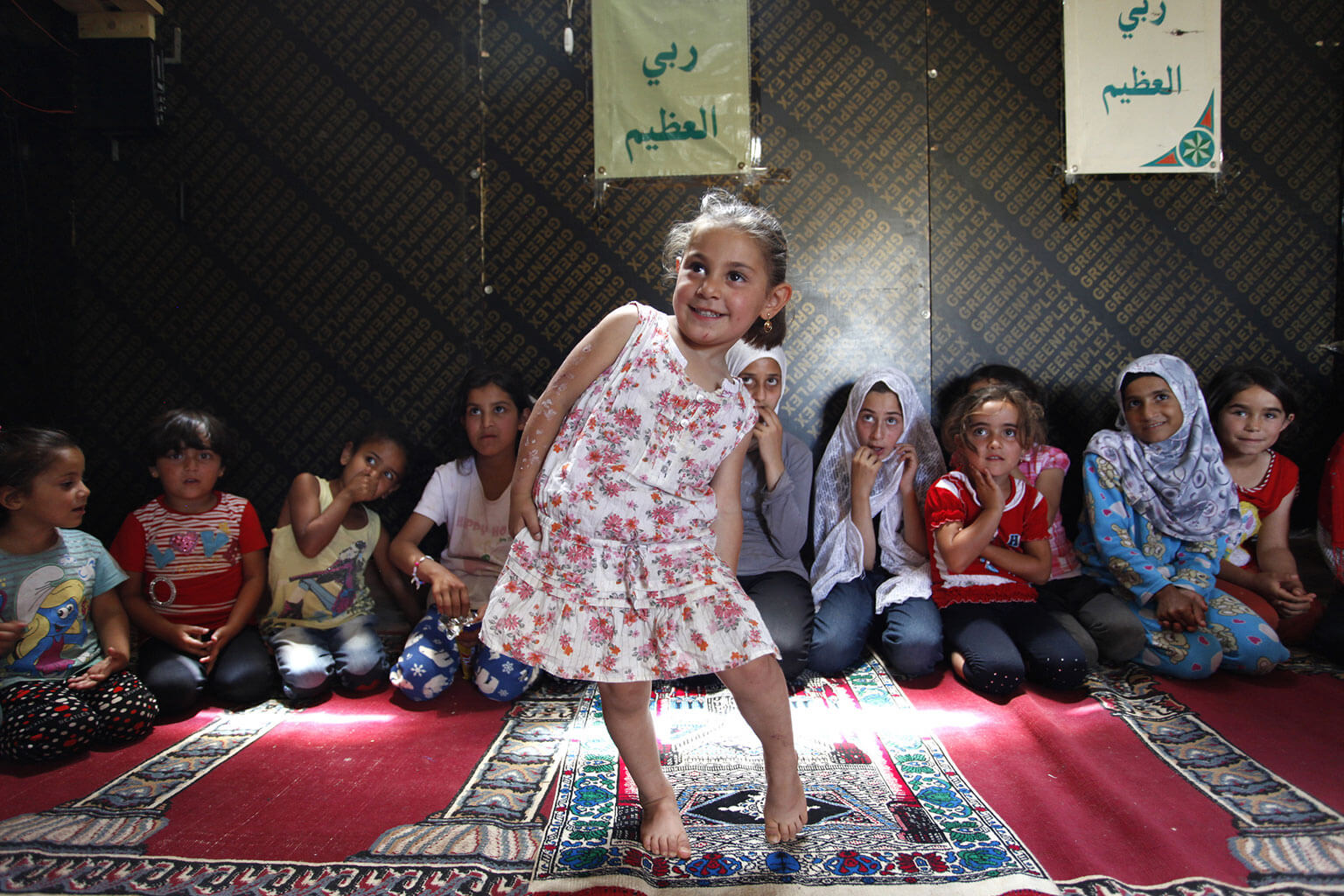 This past summer, at one of Beirut's many trendy rooftop bars, I met an undocumented Syrian NGO worker named Hani. Since Syria began unravelling in 2011, its people have fled in many directions, and for all sorts of reasons related to the war. In Hani's case, it was because he feared arrest for his opposition to the Assad regime.
According to Hani, he set out for Lebanon early one morning in August 2012, traversing the mountainous Syrian-Lebanese border. Hani had walked for five or six hours until arriving at a pre-arranged meeting place, where a car was waiting for him.
Hani carries no passport. (Syrian security forces showed up at his house and confiscated it the day before he fled.) And so he's spent the last three years steering clear of the many checkpoints in and around the Lebanese capital. Outside of Beirut, he confines his travel to a sliver of the coast leading both north and south, and in select towns in the nearby Mt. Lebanon region. Venturing to more distant parts of the country isn't safe, he says, because it would require passing through checkpoints manned by the Lebanese army.
This is just one random story, plucked from among the 4 million Syrians who've fled their homes to neighbouring countries over the last four years. And it is a relatively happy one: With a job and a home, Hani is luckier than most undocumented Syrians. During my two-plus-year tenure as a working journalist in Lebanon, which ended in August, more wretched tales were not hard to find: Syrian refugees now make up between one-quarter to one-third of the resident Lebanese population. For the sake of comparison, that's the per-capita equivalent of about 10 million Syrians (more than the population of Alberta and BC combined) coming to Canada—or about 100 times what Canada plans to take. All of this in a patch of land that's less than twice the size of the Greater Toronto Area.
In recent months, the world's attention has been focused on Europe's efforts (or lack thereof) to accommodate Syria's westward migrants. Yet for years the question of hosting Syrian refugees has been a far more pressing issue in Lebanon. Sharing a long, relatively porous border with Syria, the gridlocked Lebanese government couldn't have halted the influx of refugees even if the political will existed.
The phenomenon has overwhelmed this tiny country, which still has no coherent policy for dealing with migrants. The number of registered Syrian refugees, which stood at less than 75,000 when I first arrived in late 2012, stands at more than 1.1 million today. And that excludes the many others who, like Hani, aren't on the books.
At least tens of thousands of these Syrians have settled into makeshift tent communities, or the Palestinian camps that are long-marked by poverty and crime. The added population also has strained Lebanon's rickety water and electricity systems. In recent months, piles of uncollected trash have caused enraged locals to mount an aptly named street protest movement called You Stink aimed at Lebanon's corrupt and dynastic political class.
Belatedly, the Lebanese government responded last summer to the refugee influx by introducing harsh measures meant to limit the number of Syrians. In the year since, more restrictions were put in place in Lebanon and in the other regional states that have received refugees, such as Turkey, Jordan, Iraq and Egypt—which, together with Lebanon, play host to more than 95 percent of the 4 million refugees who've fled Syria. Many of the "temporary" informal settlements and camps that house these migrants now are morphing into permanent communities—such as the crime-plagued Za'atari facility in Jordan, which hosts nearly 80,000 residents.
Two years ago, during a trip to Jordan, I visited one of the better refugee camps—the "five-star" Emirates-Jordanian facility, in the country's vast eastern desert. Despite substantial funding provided by the United Arab Emirates and its local Red Crescent chapter, the sense of restlessness and grief I observed was acute. These are people who have lost their homes and their loved ones. Until Syria's war ends, they are caught in limbo.
For many, the hope is to get to North America or Europe. In the Jordan Tower Hotel, where I stayed in downtown Amman, I met a young Syrian man no older than myself. He had a job cleaning the hotel grounds and had found a home outside the camps. Yet he was surprised to learn I was a Canadian who had decided to live and work in Lebanon—the opposite route of his own aspiration. I had similar conversations with many of the locals I met during my three years in the region.
My conversations with these people have shaped the way I view Syria's refugee crisis. If living conditions were better in this part of the world, many of the Syrians who are risking their lives trying to get into Europe might not have handed their life savings over to human smugglers. Consider this: The United Nation's 2015 Syria Regional Refugee Response is short about $2.7 of the $4.5 billion (US) in funding needed to run its humanitarian programs. (This month, the UN's cash-strapped World Food Programme ceased to provide food vouchers to one-third of eligible Syrian refugees in the region. In July, WFP halved the dollar amount of assistance to Syrian refugees in Jordan and Lebanon.)
Many concerned citizens are asking how Canada can do more to help. Recent talk has tended to focus on the issue of refuge, as Prime Minister Stephen Harper pledged in January to resettle 10,000 more Syrian refugees, bringing the total number to 11,300 by the end of 2017. Canada's main opposition parties say our government can do more. (The Liberals are pledging to resettle 25,000 Syrians; the New Democrats, 46,000.) And our history with other groups of refugees fleeing persecution, such as Hungarians and Vietnamese, suggest that those who arrive on our shores will become productive members of Canadian society.
But these tens of thousands of potential new arrivals would still be a pittance compared to the millions of refugees already displaced in Syria's neighbouring states. And so if Canadians are serious about helping as many Syrians as possible, we also should be providing increased funding to those who never make it outside the region.
To its credit, the Harper government recently announced on September 12 that it would match Canadian donations to Syrians for up to $100 million. And on September 19, Immigration Minister Chris Alexander said the government would expedite the resettlement process and welcome all 10,000 Syrians by the following September. But if a small, middle-income country such as Lebanon can host more than a million registered Syrian refugees, then surely we can do more.
This is the largest operation in the history of the UN Refugee Agency, and Canada has a chance to take a leading role. Transporting and resettling tens of thousands of Syrian refugees in Canada will take years. But our financial contributions can help people within months, and donating is as easy as visiting the UNHCR website.