---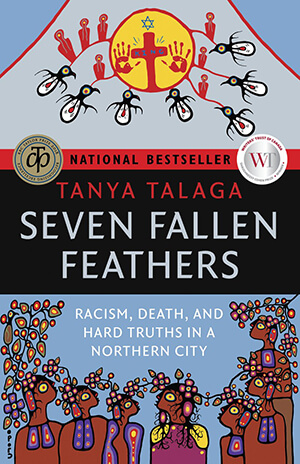 Seven Fallen Feathers
Tanya Talaga
Canadian authors have published so many beautiful, compelling, worldview-changing books in the past decade that it is incredibly difficult to pick the best. Certainly, though, Tanya Talaga's Seven Fallen Feathers is a book I think everybody must read. Seriously: if you have not read it yet, go read it now. The investigative journalist uses a brutal case study of one northern city to illuminate Canada's long-standing, pervasive racism against Indigenous peoples. Through meticulous reporting and masterful storytelling, Talaga illuminates the lives—and deaths—of seven Indigenous high school students in Thunder Bay. Let this book enrage you. Let it make you weep. And then let it be your wake-up call. As the 2018
RBC

Taylor jury said when it awarded her that year's prize: "It is impossible to read this book and come away unchanged."

Lauren McKeon is a digital editor at The Walrus and author of F-Bomb: Dispatches from the War on Feminism. Her second book, No More Nice Girls: Gender, Power, and Why it's Time to Stop Playing by the Rules is forthcoming in March 2020.
---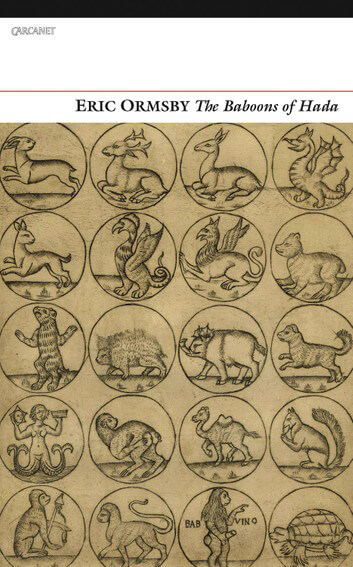 The Baboons of Hada
Eric Ormsby
Published in 2011, the poems in Eric Ormsby's collection The Baboons of Hada still astonish. A long apprenticeship (he was forty-eight when his first book appeared) helped forge a distinctive voice favouring vivid description, imaginative rhyming, sound-rich storytelling. Like a good chef, Ormsby doesn't reject any ingredient: all words—high or low, exotic or plain—are relished. Nor does he snub any subject. Whisks, noses, roosters, skunk cabbages, lichen, and of course those eponymous baboons who "contemplate / The radiant bottom of the risen moon" are a few of the things Ormsby captures in obsessive detail and ravishing music. Is it the poetry book of the decade? It would be hard to find its equal.
Carmine Starnino is editor-at-large for The Walrus. Dirty Words, his book of selected poems, is due out next year.
---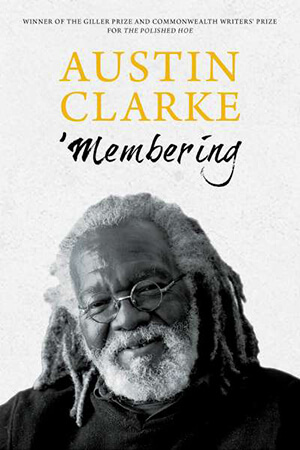 'Membering
Austin Clarke
Austin Clarke's 'Membering is a sly, roving memoir of the writer's childhood in Barbados and subsequent immigration to Toronto, where he became one of Canada's most acclaimed novelists and short story writers. The memoir spans the full scope of a life—Clarke died less than a year after its publication—and renders it with irreverent verve. Clarke is especially piercing on the subtle differences between what it means to be a Black man in America, where he often travelled for work (in one case, a trip resulted in an interview with Malcolm X) and a West Indian in Toronto (a city enamoured of its multicultural tolerance but also one that seemed reluctant to give him his due). In a particularly memorable scene, Clarke and a Trinidadian friend are attempting to cross the border into the US from Canada. They are denied reentry because his friend's accent, under pressure, keeps thickening as he tries to Canadianize the pronunciation of "Toronto." Somehow, in Clarke's hands, this injustice turns to pure comedy.
Tajja Isen is the Knight Senior Fellow at The Walrus. She is co-editor of the forthcoming anthology House on Fire, a collection of essays on climate change.
---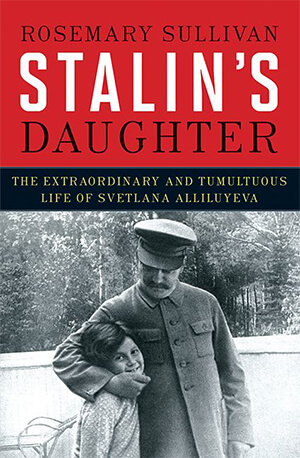 Stalin's Daughter
Rosemary Sullivan
"What would it mean to be born Stalin's daughter, to carry the weight of that name for a lifetime and never be free of it?" Svetlana Alliluyeva's struggle to live after defecting from the Soviet Union at age forty-one is intricately chronicled by Rosemary Sullivan in Stalin's Daughter. With Dionne Brand's The Blue Clerk, it is one of the great works of the last decade; both books transcend their time and haunt our present. I think The Blue Clerk—a book of versos that, in its circling and layered returns, shows what is withheld and what is finally lived through acts of choosing, withholding, speaking, writing, refusing—has not yet been recognized as the masterpiece it is. The books I want to carry into the future—Rawi Hage's Beirut Hellfire Society and Denise Chong's Egg on Mao—observe society and ourselves in revelatory ways. Ruthlessly honest about the authoritarian impulses in our nature, they confront the difficulty of learning what it is, day by day, year by year, to be free.
Madeleine Thien's most recent novel is Do Not Say We Have Nothing.

---
Ru
Kim Thúy
When I began teaching at Memorial University, I taught a critical reading and writing course. The four novels I taught were Canadian: Miriam Toews' A Complicated Kindness; Heather O'Neill's Lullabies for Little Criminals, David Chariandy's Soucoyant, and Kim Thúy's Ru—which was first translated into English in 2012.
I chose these four books because they were each, in part, coming-of-age stories. I taught them because the point-of-view of an adult casting back to write about childhood can split and slide. Two perspectives can be experienced simultaneously: the innocence of the child and the dramatic irony of the adult looking back, who knows when things are the exact opposite of innocent.
These novels all deal, in part, with that moment when a child recognizes the vulnerability of the parent. Many of my students were likely also experiencing that pivotal moment. It's disorienting and bitter. It's charged with wisdom, with shock. The astonishment of recognizing a guardian's naked fallibility. These four writers rendered raw, undaunted visions of injustice and stigma; they sometimes exposed violence, sexism, and racism. They blasted through the saddest parts with dynamite sticks of humour. They were funny and sad at the same time.
I thought the experimental, poetic fragments and the fluid time switches in Ru might be a challenge for those who hadn't read a novel of fragments before (or those who had never read a novel!)—but I was dead wrong. My students understood the book, loved the book. The same can be said for Toews and O'Neill and Chariandy; we talked about the complex image patterning in each of these novels, how devoid of sentimentality they could be, how brave. How they opened our eyes. I saw these novels draw students out of themselves, causing them to speak up in class, to talk over each other in excitement. We talked about how the novel worked, the craft; we talked about the canon, about whether art is political, cannot help but be political; and we talked about point-of-view—about who, in a country like Canada, gets to have a voice.
Lisa Moore's most recent short-story collection, Something for Everyone, was released in 2018.

---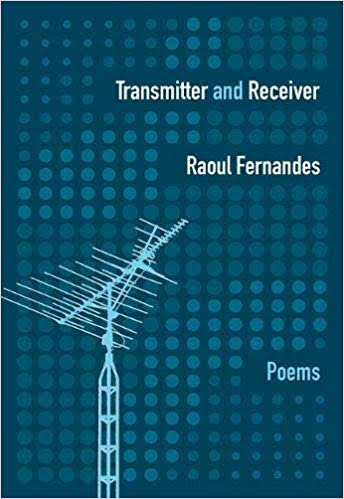 Transmitter and Receiver
Raoul Fernandes
Short poems only take seconds to read, and the good ones—pretty much every poem by Vancouver poet Raoul Fernandes in his lone work, Transmitter and Receiver—can alter how you see the world. Fernandes puts a frame around ordinary images, even "unpoetic" tech ones, to help us appreciate everyday things: shuffling billboard ads, video game deaths, a phone in need of recharging that sounds like the chirp of a hungry bird, "a YouTube video of a tornado filmed up close / from a parked car," file names. For real, there is a poem constructed entirely of file names! And you can't help but feel attached to the folks in the photos: "jakeplayingwishyouwerehereonmyguitarforthethousandthtimeandallofusreallywanthimtostop.jpg." In Canada, there are indispensable poets like Karen Solie, poets to grow old with like Jim Johnstone, poets to stun like Eric Schmaltz and Donato Mancini. Raoul Fernandes is a poet to gift: you could give someone a Fernandes poem and watch them read the whole thing, as if checking to make sure they've swallowed all their vitamins, and when they look up, no doubt, they would be grateful for the taste.
Ian Williams is the author of Reproduction, winner of the 2019 Scotiabank Giller Prize. He teaches poetry at the University of British Columbia. His poetry collection, Word Problems, is forthcoming in 2020.

---
I have to live
Aisha Sasha John
Aisha Sasha John's I have to live, shortlisted for the Griffin Poetry Prize, is an extended inquiry into existing in a body. I have to live finds wonder in physical sensations and novelty in the way thoughts and emotions register. The poems marvel at a living being's sensory connection to self and others, in particular when those others are plants or objects. Eating a pear, scratching one's head, watching television—common activities become strange and new. At the point where subject and language meet, I have to live flourishes. The language is spare yet fluid as it blends registers. The crude mixes with the learned. The familiar—a city street, cut watermelon—stands unembellished, as if the poet were striving to record pure experience, the kind that strikes the senses before a person's positionality shapes their perception. It may be impossible to disentangle identity and politics from experience, but it is rare to find such a focused attempt to discover whether an unmediated experience, and an organic language that grows directly from that experience, can exist. I have to live, streamlined and modern, simultaneously flirts with glibness and profundity, inviting readers to gloss its surface as they delve.
Kaie Kellough is a novelist, poet, and sound performer. His latest book of poetry is Magnetic Equator, and his upcoming collection of short stories, Dominoes at the Crossroads, will appear in 2020.
---
Station Eleven
Emily St. John Mandel
Emily St. John Mandel's Station Eleven tells the urgently unfolding story of the apocalypse (in this case, an apocalyptically virulent disease that tears through cities and across continents) and its aftermath, moving effortlessly between the equally compelling strands of before, during, and after. By following the peregrinations of a travelling band of actors and musicians who perform for the ragtag communities that have come together in the "new world," it offers something deeper and more realistic than the gun fetishism and roving bands of cannibals that typically populate books in its genre. At times an almost leisurely literary novel of the current culture, at times an eerily believable portrayal of how the society we know might collapse, Station Eleven is also a meditation on what is most enduring and essential in our own natures. It is a note-perfect tour de force, a book to keep you up at night, a book to make you grateful to be alive in the age just before the world ends.
Michael Crummey is the author of The Innocents and Little Dogs: New and Selected Poems. He lives in St. John's.
---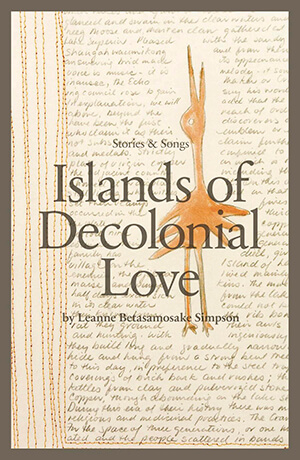 Islands of Decolonial Love
Leanne Betasamosake Simpson
Islands of Decolonial Love was Leanne Betasamosake Simpson's debut book of fiction, but it shimmered like a masterwork. Its emotional and theoretical depth pressurized inherited notions of what constitutes literary significance in the world of Canadian letters. More importantly, Simpson was chorus of rebellion unto herself. Islands of Decolonial Love opened up space to conceptualize Indigenous life vis-à-vis intimacy, love, sexuality, desire, heartbreak, sadness, joy, and utopia. To my eye, it is one of the most important works of deep interdisciplinarity of this decade in Canada, and I am still feeling and witnessing its resonance in the works of a new generation of feminist, queer, and trans Indigenous and two-spirit writers.
Billy-Ray Belcourt is from the Driftpile Cree Nation. He is the author of This Wound Is a World, winner of the 2018 Canadian Griffin Poetry Prize, NDN Coping Mechanisms, and the forthcoming A History of My Brief Body.
---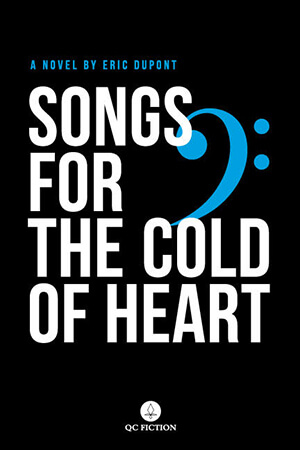 Songs For The Cold of Heart
Eric Dupont
I fell madly, irrationally in love with Eric Dupont's Songs for the Cold of Heart within the first three pages. A peculiar, beautiful red-headed girl arrives by train in a Quebec city and changes the lives of a family for generations. Her strangeness infects their bloodline, which begins to sprout strongmen and opera singers. I was on the 2018 Scotiabank Giller Prize jury that shortlisted this book, and as the jury said then, his book manages to capture the cultural zeitgeist of Quebec culture in the twentieth century. Songs for the Cold of Heart is filled with some of the most tender, mad, eccentric characters I have ever come across. It contains such magical surprises and delightfully obscene tragedies and is gorgeously written. I still believe what I said as a juror: "[This book] remind[s] me of all the great French-Canadian novels I read as a child, but pushed them to new, delightful, hilarious, epic levels." It includes everything I love about Quebec culture, from Catholicism to restaurants, all centred around the female experience.
Heather O'Neill is a writer. Her works include Lullabies for Little Criminals and The Lonely Hearts Hotel. She lives in Montreal.
---
Inspired to read? May we recommend our weekly newsletter from The Walrus.