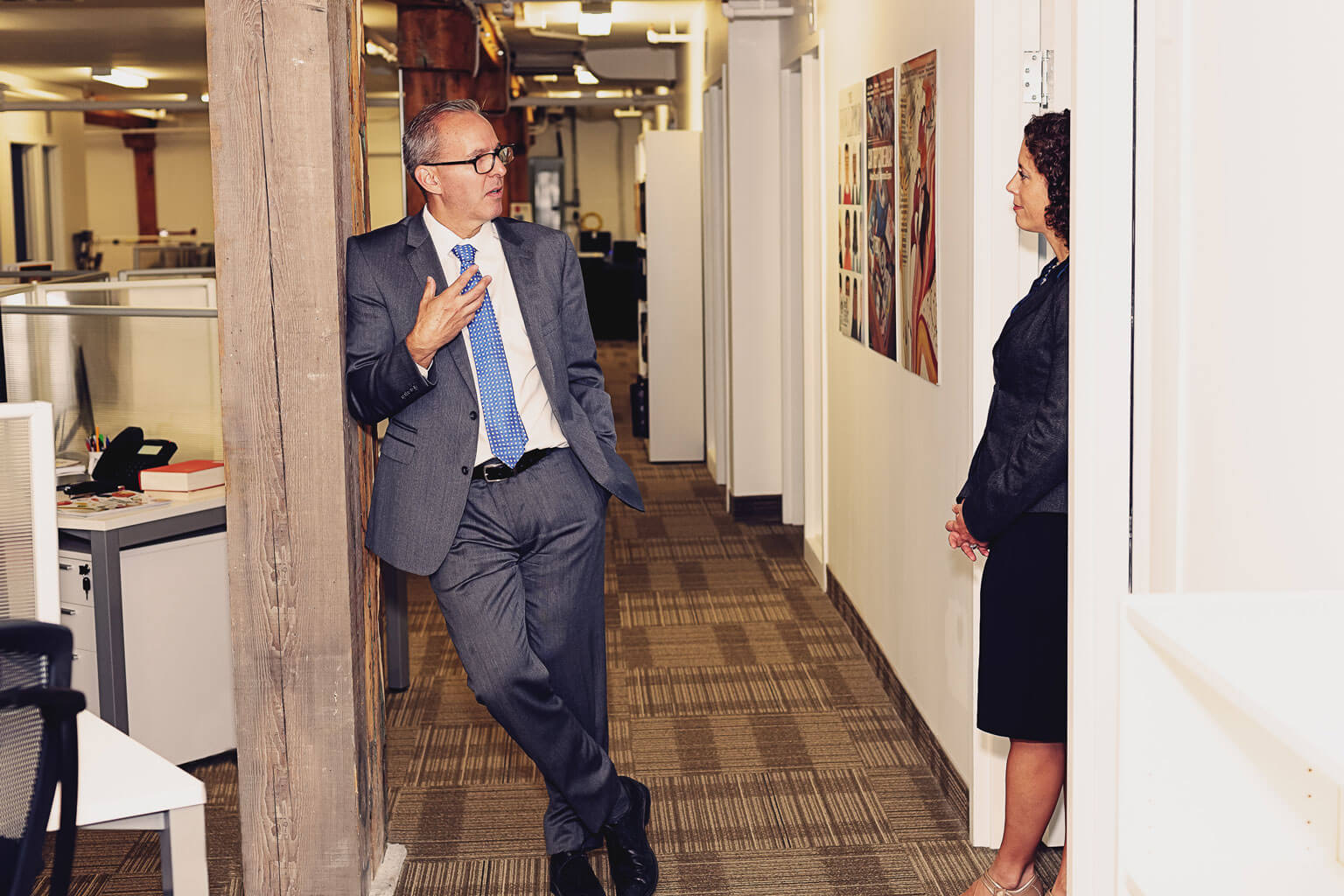 Stacey Newman
A few weeks ago, while surfing the web, I happened upon a Huffington Post article entitled "Seven Things Your Wife Isn't Telling You She Needs." I know that sounds like vacuous clickbait, but author Brittany Wong serves up some good tips.
I know this because I clicked on the article, something I never would have done if it hadn't been accompanied with a pitch-perfect Getty Images stock photo of a brunette, twenty-something woman contemplating her ennui while an out-of-focus husband reads a book in the background, oblivious to his wife's glum mood.
The woman is attractive, but not in any way that overshadows the malaise communicated by her facial expression. The stock husband is shown from the neck down. He could be any guy—including me—which of course is the point. Taken together, the two models come off as a sort of perfect everycouple. Stock photography at its finest.
When I entered the photographer's name (Eric Audras) on the Getty Images search page, I found the sale specs for this shot. It's called "Woman leaning on elbow looking sad, man reading on sofa in background." Along with this description are "keywords" that correspond to applicable search terms: "Couple, Relationship, Sadness, Boredom, Sulking, Women, Married, Relationship Difficulties, Wife, Disappointment, Focus On Foreground, Young Couple, Contemplation, Domestic Life, Sofa, Two People, 25–29 Years, Hand On Chin, Heterosexual Couple." The ingredients in this word salad are crucial: Even the best photo won't sell if it doesn't land on an editor's screen at the right moment.
My education in this area came as an undeserved reward for obnoxious behaviour on social media. "Oh look, another excuse to use one of those stock images of a couple in bed grumpy at each other," I absent-mindedly Tweeted last year after coming across a New York Daily News article entitled "Fights with your spouse could make you fat." It was a forgettable moment of snark. But it got read by one Danny Groner, outreach manager at Shutterstock, a New York-based stock-photo powerhouse with a 70-million-shot database. He replied: "@jonkay If you're ever interested in doing a story about the creation of images like these, please let me know."
I know a good story when one falls into my lap. "Serious question: could my wife (Jen) and I pose for one of those?" I tweeted at Groner. Amazingly, he said yes. Jen said no to a grumpy bedroom shot, but did agree to pose for a business-themed photo shoot at The Walrus office.
Two weeks later, we met up with our photographer, Stacey Newman, a Toronto-area freelance veteran who's been working for Shutterstock since 2010. While Jen and I filled out waivers allowing the company to publish our likeness, Newman inspected the office for promising backgrounds, eventually producing a rough storyboard that would allow us to move quickly from pose to pose once the shooting began. (I learned that almost all stock photos are created in batches. By way of example, here is a randomly selected example from Getty—showing various iterations of happy models inspecting the contents of a computer screen.)
Click through the Shutterstock database, and you find that professionally shot and curated stock photos invariably exhibit what might be called calculated soullessness. The subjects project human emotions—happy, sad, confused, angry—but in a simple, one-dimensional way. There should be nothing bespeaking a complex inner life. Real human interest always will distract the audience from the intended product or idea.
Newman—whose portfolio includes all sorts of artistically ambitious projects that lie well outside the stock-photo genre—appreciates these limitations. But she claims that stock photography still allows her to exercise creativity, even artistry. "Authenticity is key," she says. "Storytelling and a sincere connection to my subject are essential." She cites our own shoot as a case study: "You and Jen are real people—not models first—and our set was a real, working office. In a stock photo shoot, it is very much a team effort between models, set, and photographer."
I'd always assumed that stock photos were edited aggressively. But Newman's edits were minor. In a photo of Jen and me talking across a desk, for instance, the computer cables on the right side of the frame have been deleted. In another shot, she has adjusted the spacing of my wife's lips. Where the word "Walrus" is visible in a background poster, Newman intentionally garbled the text.
"One of the most important elements of the Shutterstock quality-control process is to ensure there are no logos or other brand identifiers," she told me. "Nor can the photos contain identifiable people or locations which haven't released their legal rights." The blackouts here can be extremely broad, and include some of the most famous landmarks on the planet. You can't include the Eiffel Tower in most forms of stock photography, for instance. Nor can you include anyone wearing the iconic beige-and-blue Burberry pattern. Even a tiny patch of it in the background renders an image completely unusable.
Newman's photos are technically impressive. But there's also something artificial about them—and not just the ordinary artificiality that suffuses any posed photo. With our broad smiles and upbeat body language, Jen and I are putting on display an idealized style of white-collar interaction that has been the object of popular satire since the rise of Dilbert and The Office. How many people in real offices sit across uncluttered desks from one another, smiling all day?
Which raises the question: How does a photographer achieve authenticity in an age where authentic culture increasingly is built around irony? More broadly: Is the project of organizing human experience into databases of generic happy faces and sad faces still relevant to us in 2016?
I put the question to Jim Pickerell, the Maryland-based author of Selling Stock, the industry's leading source for trade news.
"You have to remember, the biggest market for stock photography is advertising, not editorial," he told over the phone. "And for the last three or four decades, the most popular themes that customers want has been the same: family life, couples, business situations, travel locations, food and nature. Yes, some people will make fun of certain stock photo types. But when you get down to it, if people have something to sell, they want a nice, pretty, clean picture—with no distracting elements. That hasn't changed."
What has changed are the underlying economics. Pickerell began his career with a bang half a century ago as a freelancer in Saigon. On November 1, 1963, he was the only stringer with colour film in his camera when South Vietnamese president Ngô Đình Diệm was deposed by military insurgents. Pickerell's iconic image from the presidential grounds made the cover of Life magazine.
"Since I was shooting on spec, not for any particular publication, that was technically a stock photo," he says. Life paid him $350 (US). And he stayed working as a full-time photographer until well into the 1990s.
Things changed in the industry in the early 2000s, Pickerell says. "People who were in graphic design said 'Hey, I know how to take photos. Now the web lets me put stuff online and I can make them available for free—or charge people for them.' As a result, there now is a huge oversupply, with a lot of the new content being uploaded by complete amateurs who have no hope of selling much. The demand is going up to some extent, because of the web, but not enough to offset the decrease in [per-shot] prices."
Nature-themed stock photography, in particular, exhibits a gigantic supply glut. Over the last decade, millions of enthusiastic newbies with digital SLR cameras have been uploading their photos of animals and plants. "Do we really need more stock photos of cats and dogs?" Pickerell asks. "Not really. But you can't stop people from uploading them. And then there are the lions, tigers, and cheetahs. Some guy goes on safari and posts all his shots because he thinks his pictures are better than everyone else's."
Pickerell tells me that even major media sites (such as, say, a Canadian newspaper) now might pay only a dollar or two for the use of a typical stock photo. And smaller sites may not pay anything at all—because they just steal what they want from the web. "The data I've seen suggests that about 80 percent of images online are used without a fee," he says.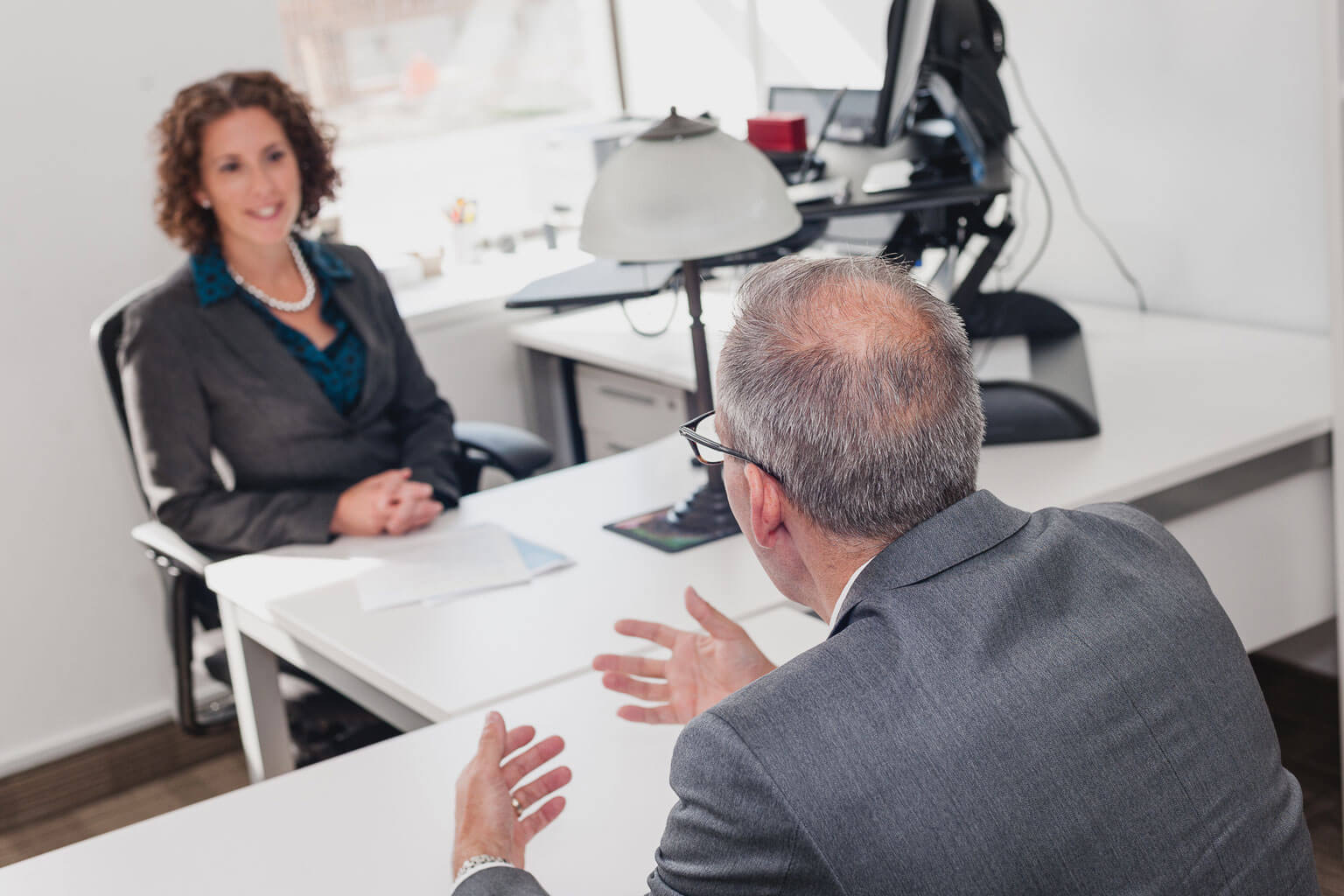 Stacey Newman
A few days after my close-up, Newman informed me that our Walrus office photos had passed Shutterstock's quality-control process, and became available for commercial purchase on the company's web site. Apparently, they've already been downloaded by at least one paying client—which raises the exciting prospect that Jen and I might soon see ourselves in an ad for office products or tax-preparation software.
Shutterstock cannot tell me who the client was. But I was gratified to learn that the company's terms of use prevent anyone from portraying me or my wife "in any manner in connection with pornography . . . escort services, dating services, or tobacco products; as endorsing a political party, candidate, elected official, or opinion; as suffering from, or medicating for, a physical or mental ailment; or engaging in immoral or criminal activities."
Remember the episode of Friends where Joey unknowingly ended up in a public-service announcement for venereal disease? In the real world, apparently, that could never happen.