When the Inuit first encountered Europeans, they believed their wooden ships with billowing sails were gods. The British believed the Inuit were savages. Both were wrong. The British failed to understand that there was no better measure of genius than the ability to survive in the Arctic environment with a technology that was limited to what you could carve from ivory and bone, antler and animal skins, soapstone, slate, and small bits of wood that drifted to shore as flotsam. The Inuit did not fear the cold; they took advantage of it. The runners of sleds were originally made from fish—three Arctic char laid in a row, wrapped in caribou hide and frozen. A knife could be made from human excrement. A moist skin left overnight became a shovel by dawn.
The Inuit are a people of the ice. As hunters they depend on it for their survival even as it inspires the essence of their character and culture. The writer Gretel Ehrlich, who lived eight years among the Polar Eskimo in Greenland, suggests that it is the nature of ice, the way it moves, recedes, dissolves, and reforms with the seasons, that gives such flexibility to the Inuit heart and spirit. "They have no illusions of permanence," she explains. "There is no time for regret. Despair is a sin against the imagination. Their grocery store is out there on the land and this creates an emotional life that's so much bigger than that of those who live in cities. They deal with death every day. To live they must kill the things they most love. Blood on ice is not a sign of death but an affirmation of life. Eating meat becomes a sacramental experience."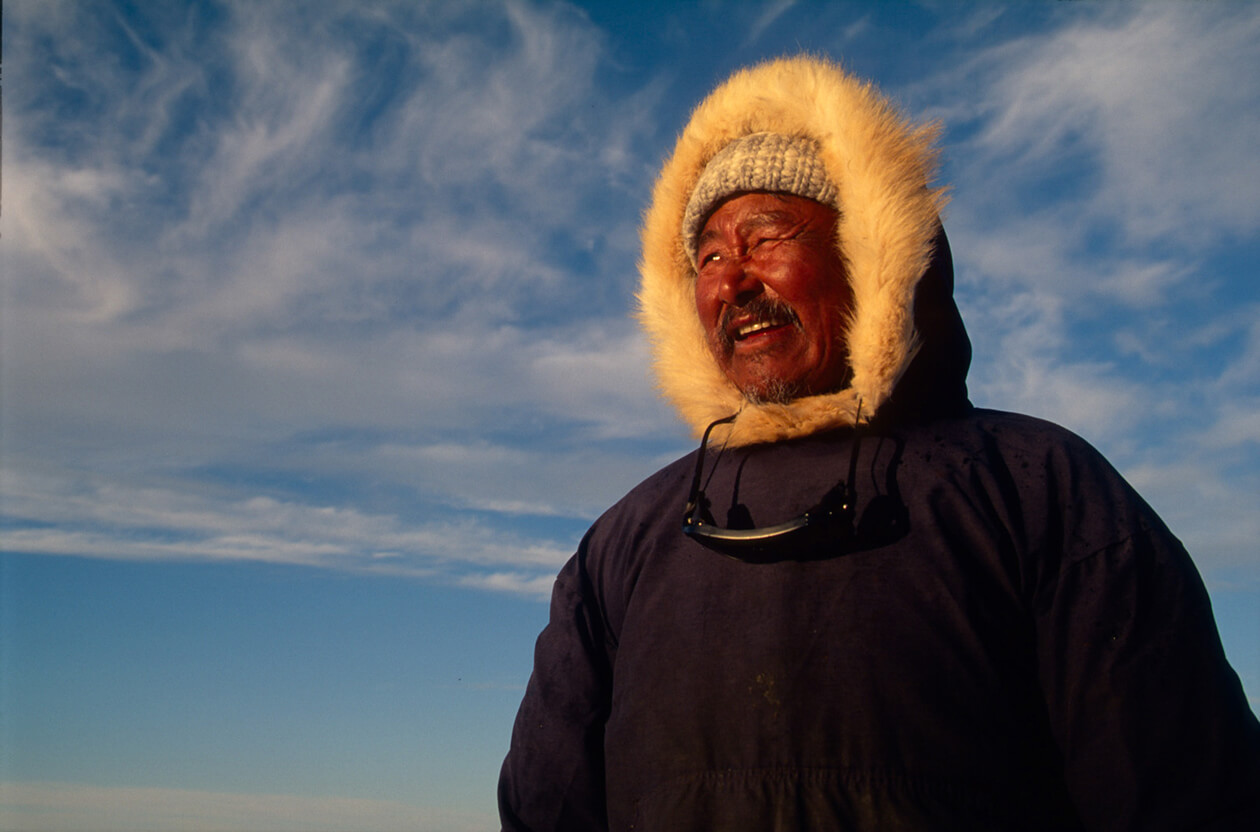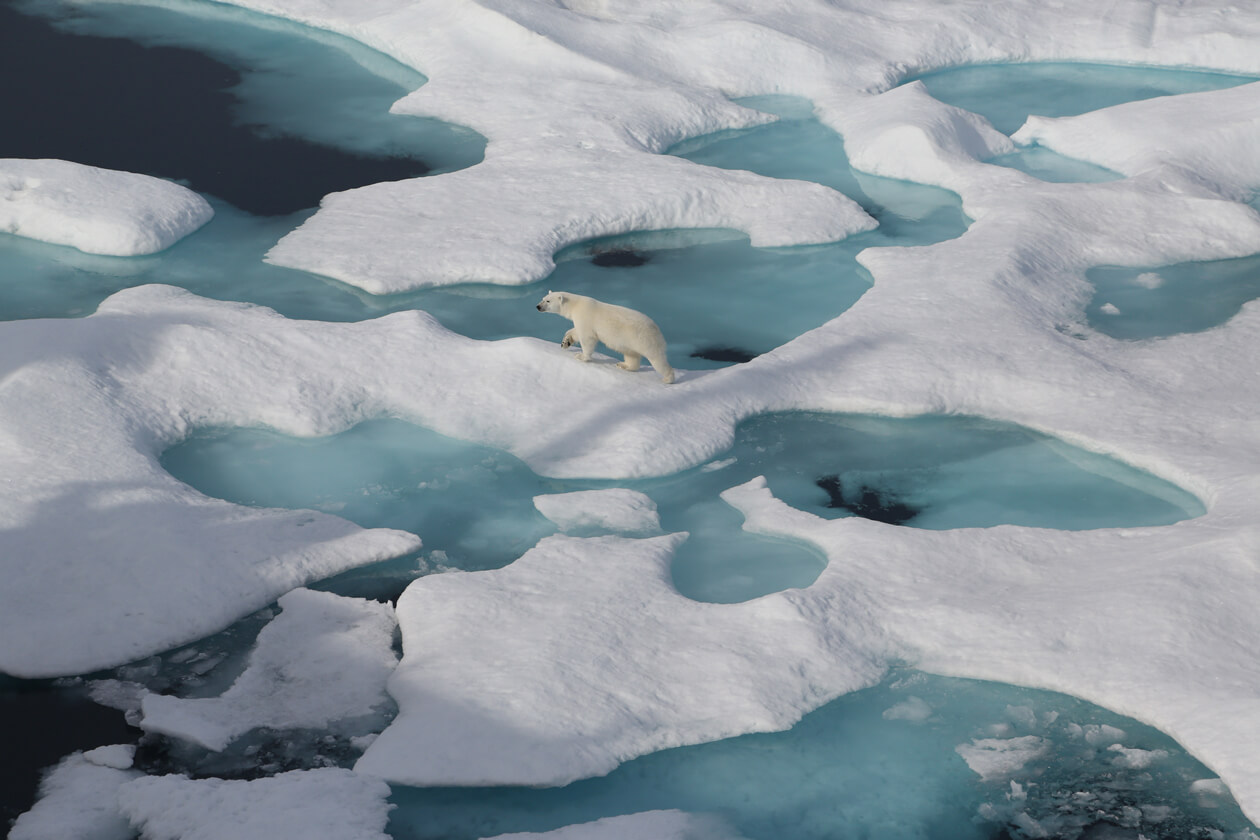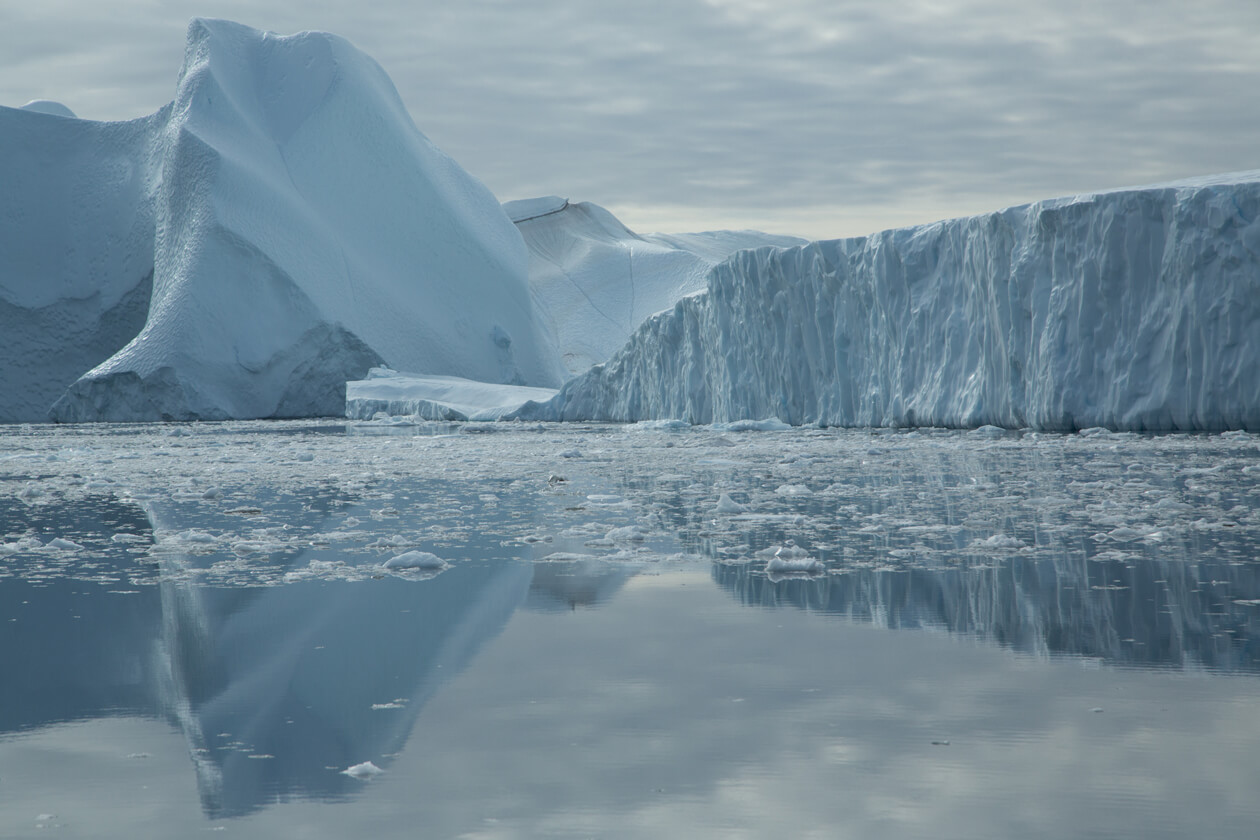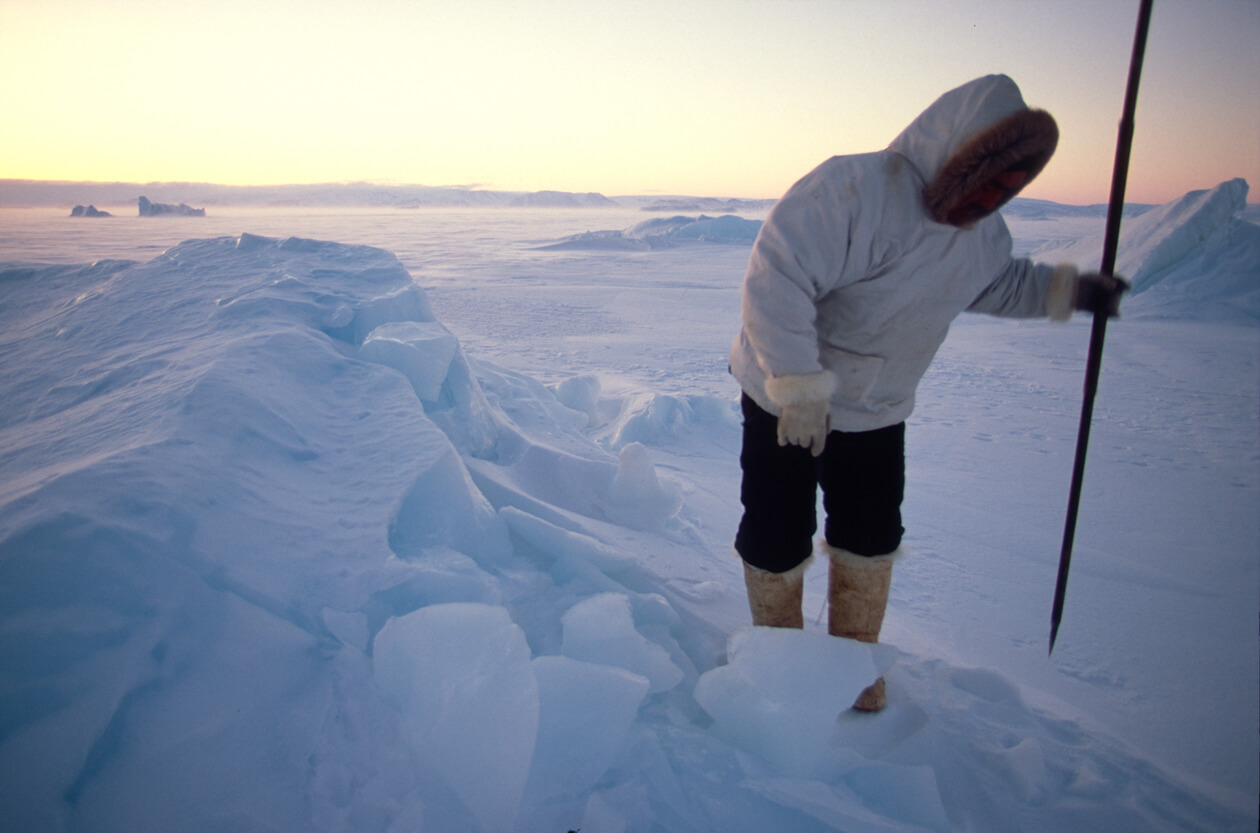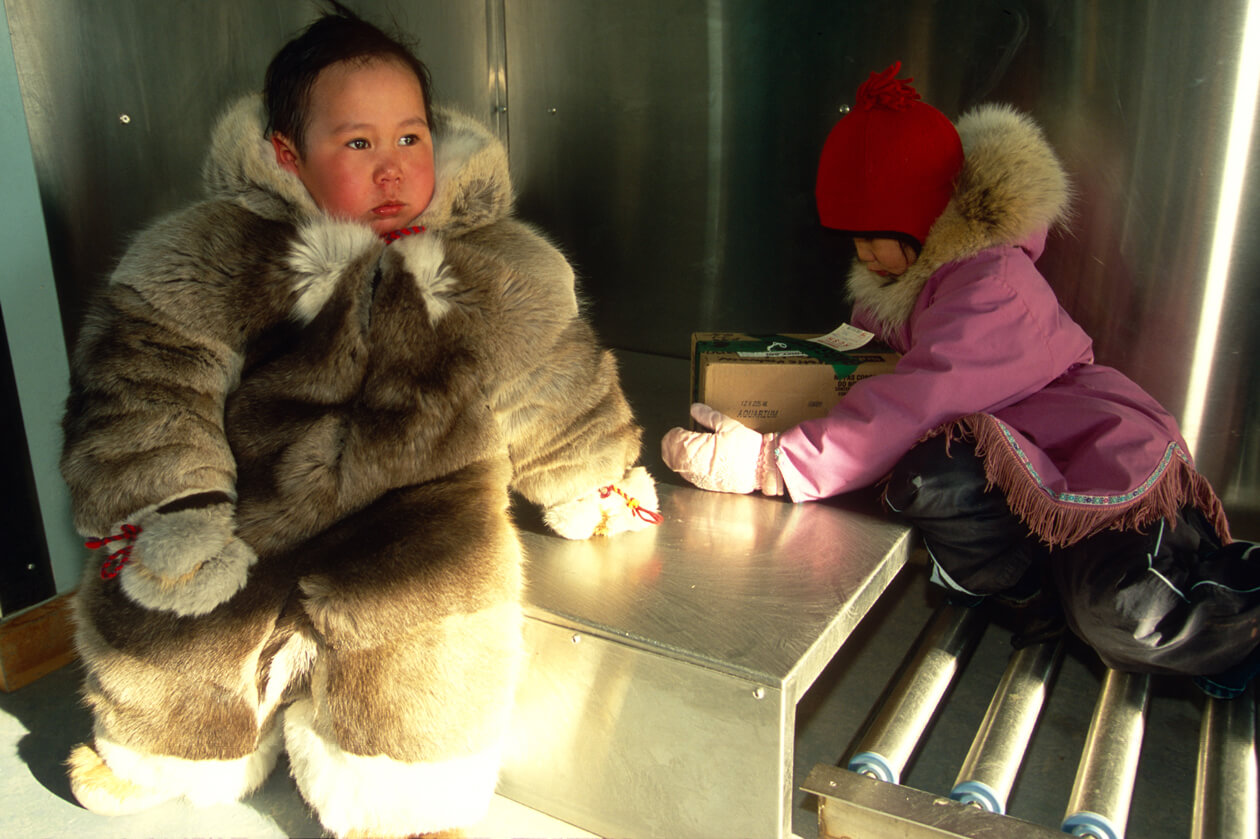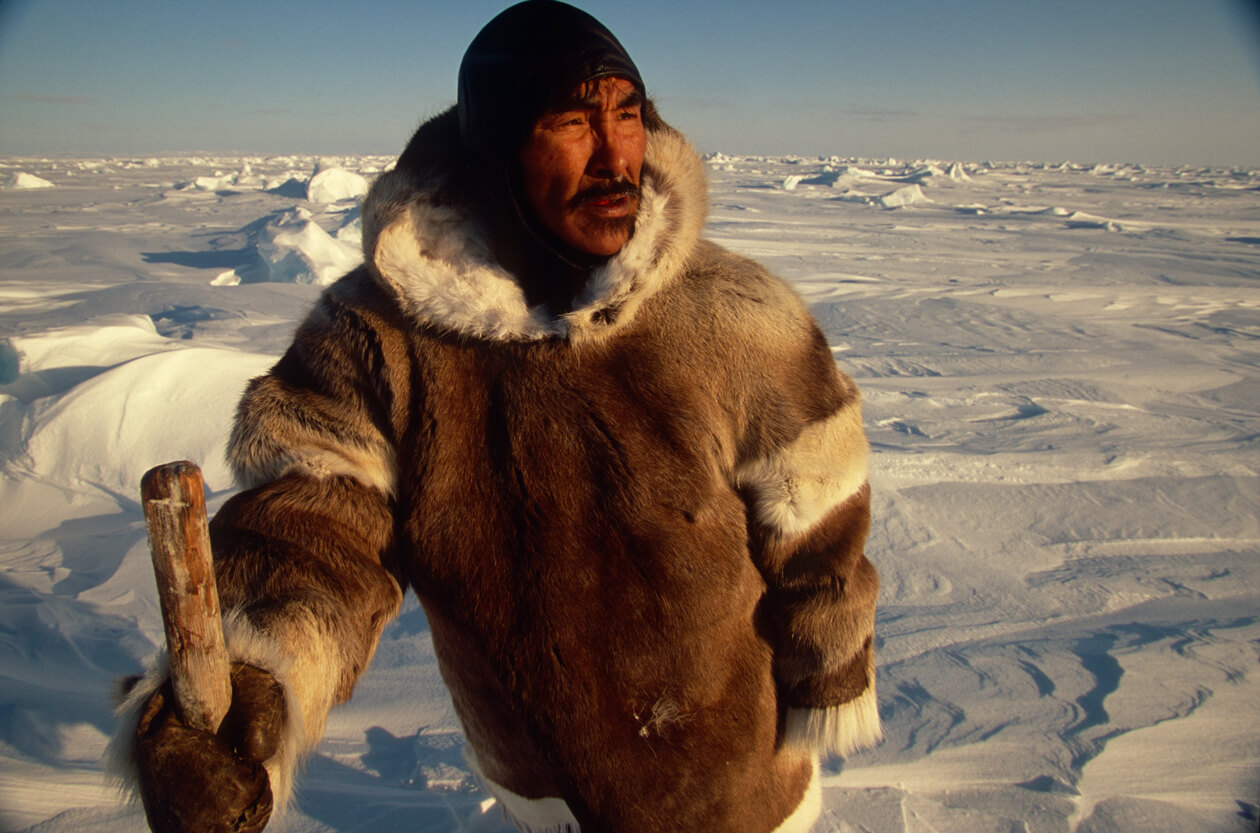 Excerpted from Wade Davis: Photographs by Wade Davis © 2016. Published by Douglas & McIntyre. Reprinted with permission of the publisher.