Coffee has become such an integral part of Canadian life that it's easy to forget that the beans that make up our morning cup—be it a pre-ground grocery brand or a locally roasted organic brew—are grown by farmers in countries with increasingly delicate ecosystems. As we see climate change effects like glacier melting, forest fires, and unpredictable storms here in Canada, coffee-producing countries are suffering from drought or floods, changing soil conditions, and an increase in plant diseases and pest infections that are disrupting farmers' ability to produce coffee with the same methods they've relied on for hundreds of years.
The concept of Fairtrade farming—collectives of farmers called co-ops from around the world who band together to ensure fair pricing in global trade systems—is well known in Canada. Many of us already reach for bags of coffee beans (and other products like chocolate, bananas, and tea that may be vulnerable to exploitative production and pricing) labelled with the FAIRTRADE Mark as a more ethical choice. But coffee farmers may be in trouble because of climate change: the Inter-American Development Bank says that rising temperatures will reduce areas suitable for coffee growing by up to 50 percent by 2050.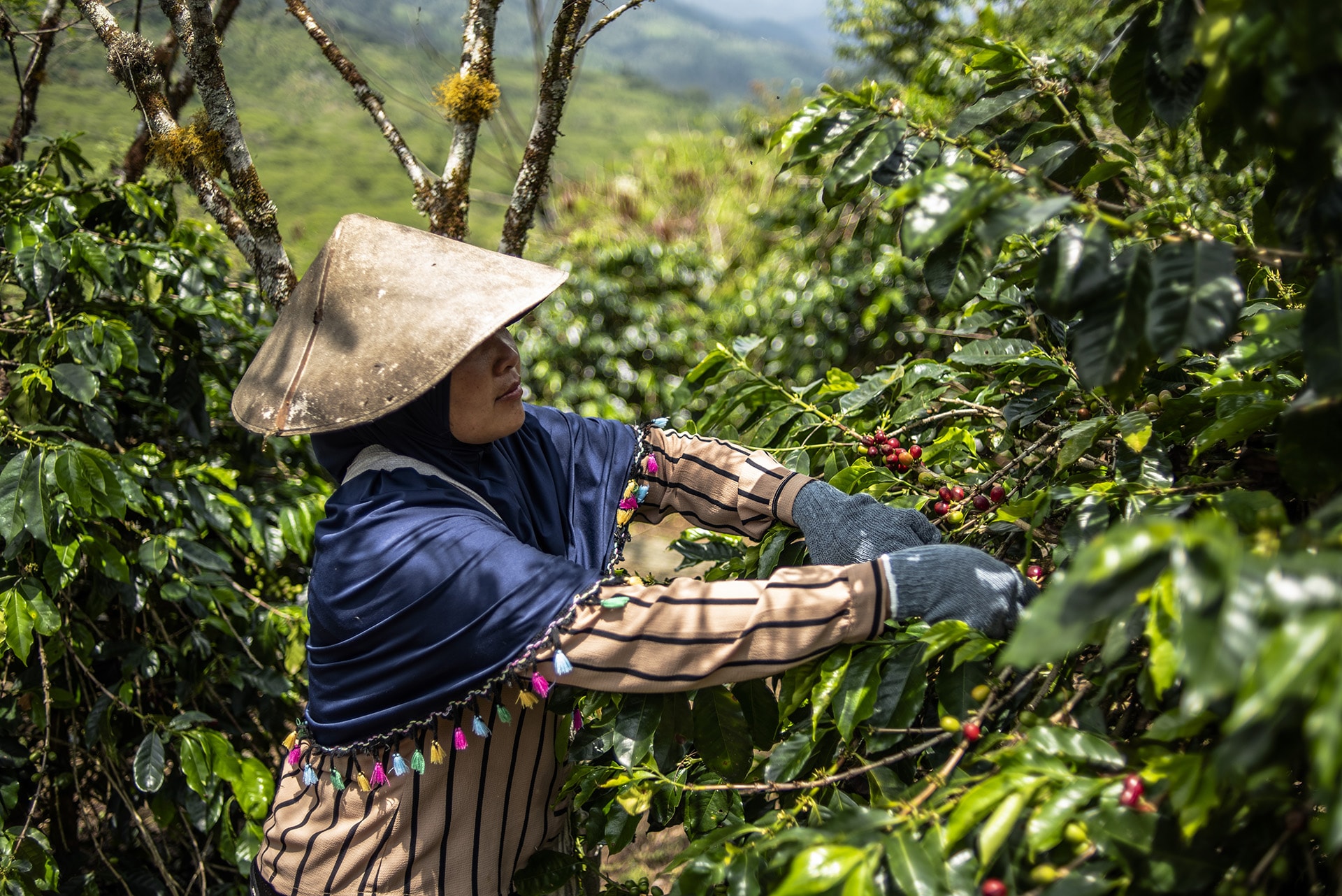 Fairtrade Canada is now collaborating with coffee farmers in the Global South to empower them as they mitigate the challenges that come with unpredictable weather events. "We work with over 800 coffee farmer co-operatives in thirty-two different countries. And while their realities are different, they all face climate change in one way or another," says Julie Francoeur, CEO of Fairtrade Canada. "They face it differently if they're in Indonesia versus if they're in Colombia or if they're on the coast versus the mountains. But they all have had changing weather patterns and have been telling us about it for much longer than climate change was a hot topic of discussion."
In the world of coffee, these changes could result in soil that's too dry or depleted in nutrients to properly grow crops; weather conditions too wet to allow for efficient drying, resulting in mouldy product; or greater instances of diseases like coffee rust, which affects the leaves of coffee trees, greatly reducing yields and eventually killing the plants. These issues can force farmers to move their crops to different areas, delay delivery of product due to low yields or longer drying time, and even force veteran farmers to give up their businesses if producing coffee makes it too hard to generate a profit—even with Fairtrade pricing in effect.
Peruvian coffee farmer Segundo Guerrero, whose family has been growing coffee for more than a century, has had to move his coffee trees to higher elevations to combat the effects of climate change, which has brought an unprecedented level of disease to his plants. "We as producers have to be aware and keep abreast of the changes in climate and look at what we can do and which crops are best to grow," Guerrero says. "My hope is that we have more technical support. My youngest son is an agricultural engineer and is involved in the research into coffee and organic production, as well as beating diseases and fertilizing the soil in a balanced way."
Guerrero is fortunate in that his son Hugo has been able to help him evolve his irrigation systems, make use of biofertilizers, and implement agro-forestry strategies that involve planting trees to better manage the health of the soil. Obviously, not every coffee farmer has access to a family agricultural engineer. When decades of agricultural knowledge passed from generation to generation are no match for the climate crisis, organizations like Fairtrade Canada step in to offer training in sustainable agriculture and crop diversification, and to find solutions so fluctuating prices from unpredictable yields don't make it impossible for farmers to support themselves and their families.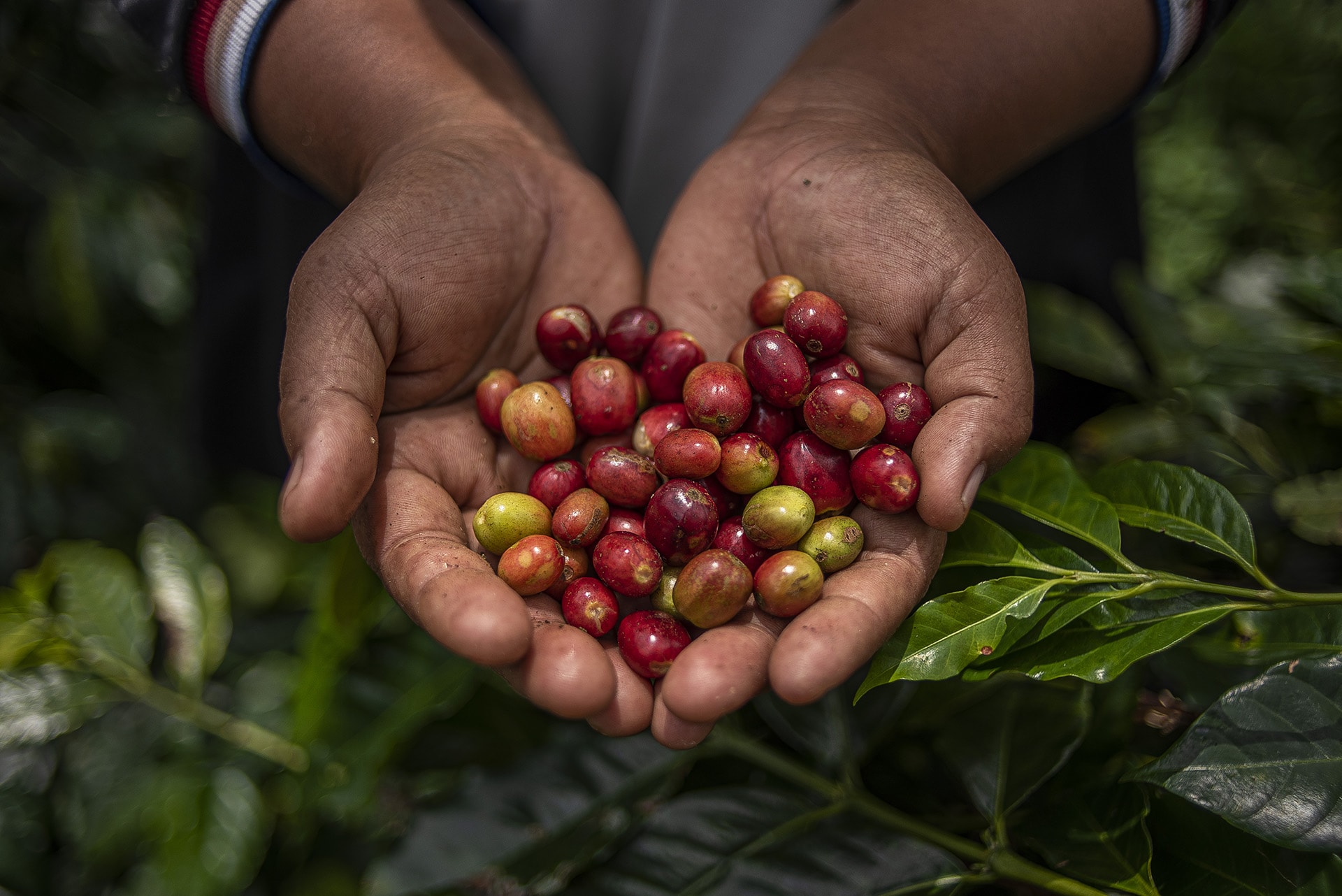 Why is Fairtrade important to coffee producers?
125 million people worldwide depend on coffee growing for their livelihoods

---

The global price of coffee changes every three minutes, which does not make for consistent wages

---

Even as coffee prices go up, the average farmer's income has not gone up over the past 20 years, even as farming costs increase

---

Fairtrade is the only global sustainability label that guarantees a minimum price for coffee

---

In addition to the Fairtrade Minimum Price for coffee, co-operatives earn the Fairtrade Premium, which is invested where producers see fit

---

Fairtrade standards increase transparency and accountability, protecting farmers from exploitation
This is where mitigating the effects of climate change becomes a social justice concern. When entire crops are wiped out by devastating weather events, or previously reliable regions become inhospitable to growing coffee, families have no choice but to migrate to and from different regions, potentially throwing their lives into chaos, further feeding the cycle of poverty. Through support, training, and initiatives like the Fairtrade Coffee School, available to Fairtrade-certified producer organizations in Africa, Latin America, Asia, and the Pacific, Fairtrade is ensuring their partners have the information they need to adapt and survive.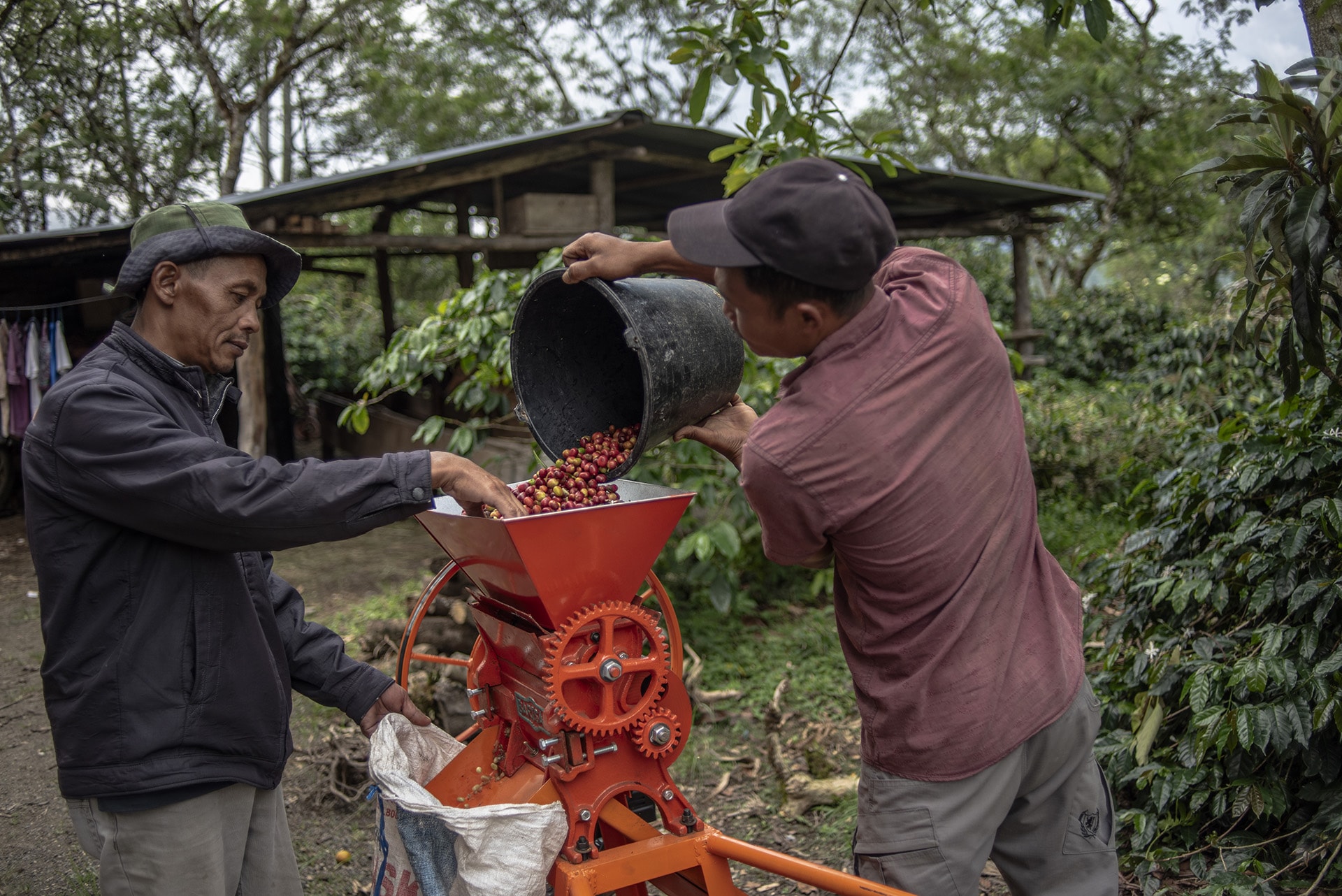 "We are working with coffee farmer co-operatives to build their climate change-mitigation plans since they all know this is happening and it is impacting them," Francoeur says. "We're helping them to do what they can today to have thriving coffee businesses for the next generation and to attract companies that don't just buy the coffee from them, but also help in that transition toward farming differently. We're also looking at new ways and learning best practices from each other within the coffee communities."
Francoeur notes that it's not likely we will face an immediate coffee shortage since farmers in new regions are starting to grow beans, especially as prices go up, but the industry can't remain sustainable if growers don't have any defence against a changing climate and the fluctuating prices that come with it. Change can also be encouraged locally here in Canada: consumers can continue to look for the FAIRTRADE Mark on products to ensure they are contributing to companies that pay farmers and workers fairly and who support transforming supply chains sustainably and equitably so we may stay caffeinated for years to come.