When Uddipana Baishya told her friends she'd taken a job with TD as a senior design researcher, they were surprised she chose to work for a bank. As a graduate of the prestigious Indian Institute of Technology—the top engineering and tech school in India—they figured Baishya would end up at a top tech company like Google or Apple.
Her rationale? TD is a top tech company. And one with a strong commitment to fostering innovation.
"We work with all the best technologies here to come up with fintech solutions that span an enormous array of products and services, from insurance to banking," Baishya said. "But it's more than that. There's a dedication to innovation here that provides us with exposure to diverse projects."
Baishya discovered this firsthand when she was assigned to work on a project that wasn't related to day-to-day banking, but rather was an undertaking related to the TD corporate citizenship platform—the TD Ready Commitment. It involved providing digital expertise, as well as a $600,000 donation, to help build a new online platform for Wellspring, a Canadian charity, called the "Virtual Centre for Cancer Support brought to you by TD." Wellspring, which offers support programs and services to people with cancer and their families at no charge, was in the process of shifting many of its support services online in response to the COVID-19 pandemic. The new site, designed to assist upwards of 10,000 people, would serve as the foundation for providing access to webinars, videos, and other resources to Wellspring sites and clients across the country.
Working closely with a TD Experience Strategist, Baishya was asked to head up the information architecture part of the project, which would involve applying expertise TD had gleaned— including best-in-class digital design practices—in developing industry-leading online services for Wellspring. It became her primary project for several months.
More than getting to put her expertise to use, Baishya was delighted that the project aligned with both her professional and personal goals. "I've always wanted to use my skills to reduce suffering in the world," she said. "That is what I'm passionate about and being a part of a project to help people is meaningful to me. I'm now working with my manager to find more opportunities where I can pursue this passion."
This is how you attract and retain the best talent, according to Rizwan Khalfan, who serves as the Bank's Chief Digital and Payments Officer.
"The first thing you need is an environment in which the talent feels empowered to use all their skill (and) their expertise to help them innovate," Khalfan explained. "You've got to create inclusive environments to help people be who they are. This way they can bring their best self to work and provide solutions focused on helping support their colleagues, their customers, and their communities."
Khalfan supported the Wellspring project for TD as part of a broader, company-wide strategy designed to encourage colleague innovation from both small "i" and big "I" perspectives. Small "i" innovation has shorter-term benefits and makes the processes and tools available to help improve customer and colleague experiences more efficient. Big "I" innovation reaches further to help address emerging trends in the market longer-term and may result in pioneering digital solutions with potential to affect the entire organization or even industry.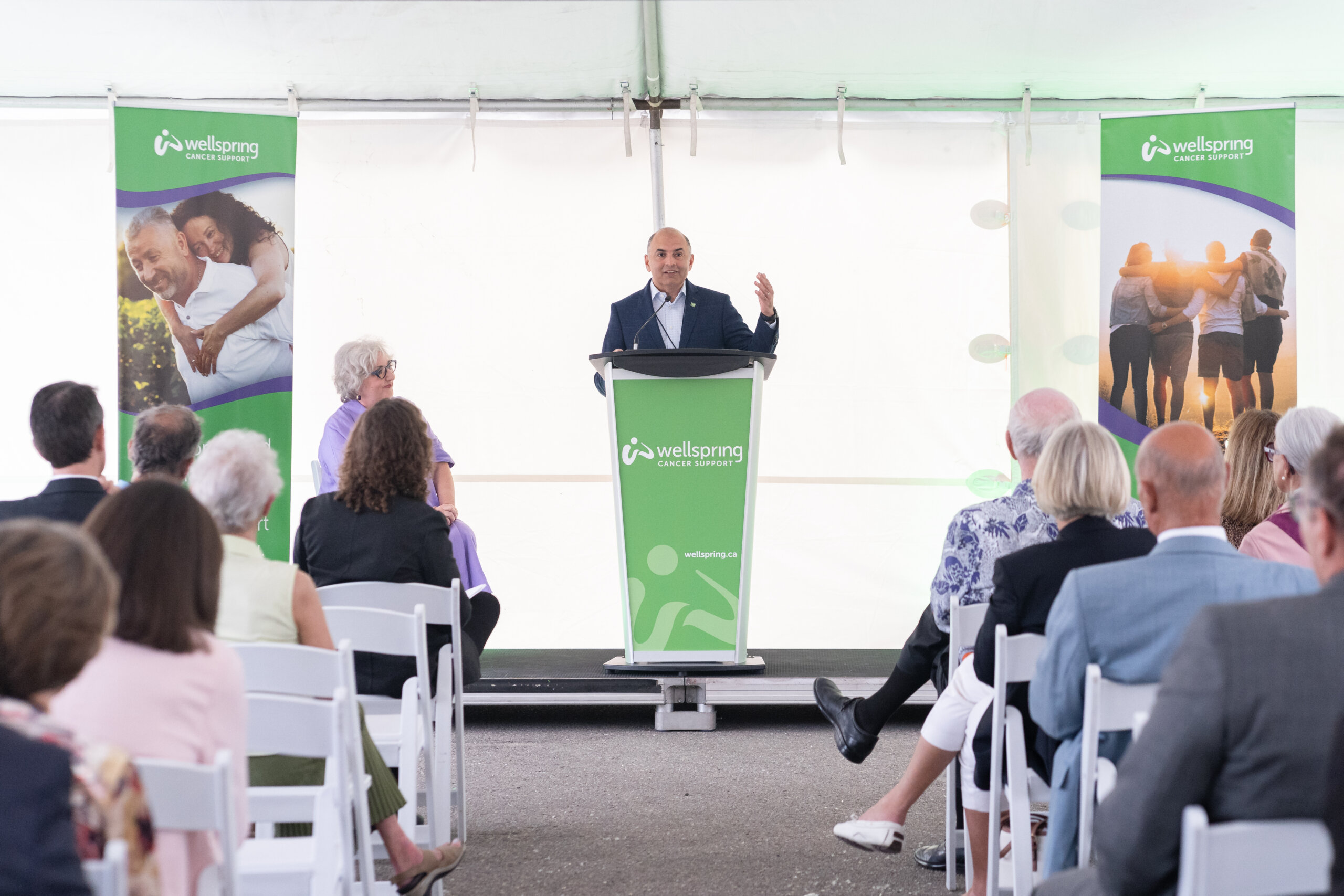 TD has an internal ideation program called iD8 that encourages colleagues to come up with and present their ideas that can be applied to teams, projects, methodologies, and enterprise-wide solutions to help improve both the colleague and customer experience. "iD8 moves projects from ideation to incubation to acceleration," said Khalfan.
iD8 is driving innovation at TD in a big way. The Bank has received nearly 63,000 ideas from its colleagues, and 6,600 of these ideas have been realized.
A prime example of how TD values and rewards innovative thinking is a project envisioned by a colleague that was not only adopted internally but was made available by the Bank for use by other companies and industries as well.
"I was chatting with one of our managers, Samantha Estoesta, Manager, Equity in Innovation and Programs, about how technology is based on data, and how data can have biases," said Khalfan. "She mentioned how it would be good to have a set of standards that could make the development process more inclusive. So she set to work creating and testing a set of standards and technological tools that would help with this goal."
The finished product was dubbed the Equity Resource Hub. It's a proprietary platform focused on helping to bring diversity, equity, and inclusion into all stages of product and service design, with the idea being that the more inclusive the design the more inclusive the final product or service will be for users and customers—a competitive advantage for any company pushing the boundaries of technology.
Once the project was implemented within TD, Estoesta championed for the Equity Resource Hub to have an even broader benefit beyond the Bank's walls. That led to TD making the Equity Resource Hub available via open-source access to any individual or organization that wants it.
Khalfan believes TD's culture of inclusion and trust in its colleagues is what has led many people including top tech talent to make TD their professional home.
"The talent story, very simply, is that you want to ask people to bring their whole selves," said Khalfan. "People want to use their expertise in innovative ways. So we are constantly figuring out how to create an inclusive environment that will foster ideas and innovation."
The next wave of great technological innovations may not come from Silicon Valley, but corporations like TD that value diversity and new ideas. A creative environment exists within the walls of one of Canada's largest banks, and it's quickly being filled with some of the country's best minds.