All's Well by Mona Awad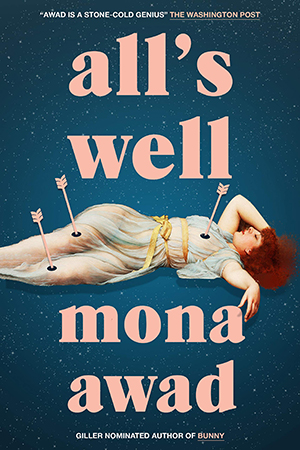 All's Well is a warped and eerie romp through the mind of Miranda Fitch, a theatre professor living with chronic pain that no one, not even her many doctors, seems to believe is real. Miranda grapples with her suffering and the social isolation, judgment, and rejection that come with it—that is, until a trio of enigmatic men arrive and make her a seemingly supernatural offer to take the pain away.
As a reader, I was forced to confront my impatience and frustration with Miranda's insistence on showing me precisely where and how it hurt. Cleverly, this seems to be exactly Mona Awad's point: I, too, became implicated in how we ignore women's pain and relegate it to the realm of the hysterical, excessive, dramatic, and unbelievable. Much like Shakespeare's All's Well That Ends Well, a play that Miranda insists on staging, this work straddles the line between comedy and tragedy—no, pardon me, Awad entirely distorts it. Her novel is hilarious, creepy, and surreal. Can we believe this character?

Is she losing her mind? Is any of this real? What's real for sure is Awad's mastery of the craft. All's Well is as compelling and mysterious as it is funny and scary. It will leave you wrung out and grateful for it.
—Francesca Ekwuyasi is a writer and multidisciplinary artist from Lagos, Nigeria. Her first novel, Butter Honey Pig Bread, was nominated for the Giller Prize, the Lambda Literary Award, and more.
---
The Singing Forest by Judith McCormack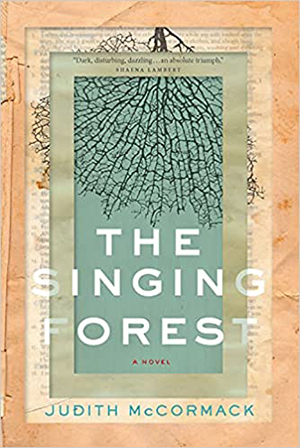 The best way to judge a book is by how long it continues to live in you. I read an advance copy of Judith McCormack's The Singing Forest in early spring and am still haunted by this novel. "It was a soft, deadly secret that had settled into the small forest, blanketing the ground, wrapping itself around the rough skin of the trees," McCormack writes. The secret concerns the elderly Stefan Drozd (drozd means "thrush" in Russian—this one's deadly) and by extension Leah Jarvis, the young Jewish lawyer in Toronto tasked with deporting Drozd for war crimes committed decades ago in Stalinist Belarus. Legal dramas are always fascinating, but there's more here. Moving hypnotically between present events and two motherless childhoods—Jarvis's eccentric upbringing and the loveless brutality of Drozd's—McCormack pulls off a little miracle. For much of the novel, we care about the monster. All this she accomplishes in sentences that wrap themselves around you.
—Caroline Adderson is the author of, most recently, the novel A Russian Sister.
---
Fathers at Hockey by Richard Sanger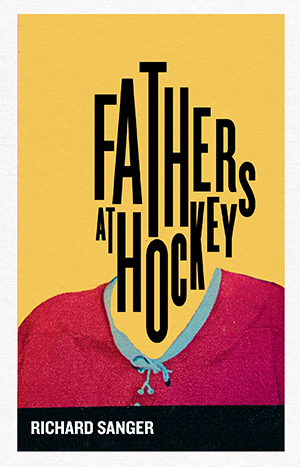 If you have any doubts about the mysterious appeal of the quintessentially Canadian game of ice hockey, I recommend without reservation Richard Sanger's exquisite gathering of poems, Fathers at Hockey. As a mother, I often found myself completely undone by the fierce parental love that drives these gorgeous poems, with their fineness of feeling and shape of grace that allows someone like me, born and raised on a tropical island and still trying to warm to ice and snow, into a world where "squire and knight errant ventur[e] forth / through the dark snow-clogged streets" in search of "ice by fate or divine grace."
—Lorna Goodison was the poet laureate of Jamaica from 2017 to 2020 and the winner of the 2019 Queen's Gold Medal for Poetry. Her new book is Mother Muse.
---
Probably Ruby by Lisa Bird-Wilson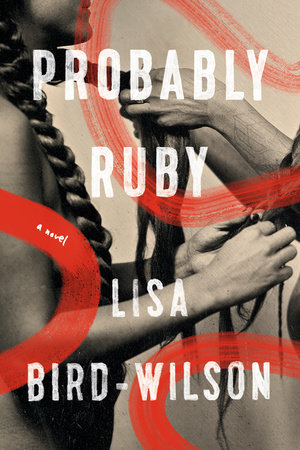 The past merges with the present, generation with generation, in Lisa Bird-Wilson's novel of forging community amid forced rootlessness. The story opens in 2013 with Ruby, a casually self-destructive Métis woman who self-medicates with sex and alcohol. The brisk prose then whips us back and forth through Ruby's childhood in the early '80s, during which she was raised by adoptive white parents, and her attempts at teenage rebellion with her stoner boyfriend. Each chapter acts as its own short story, shifting between characters and years, creating a mosaic of triumphs and traumas that inform Ruby's life. Bird-Wilson never allows the reader to get too comfortable in one spot, instead forcing us to reckon with the ways in which the past is never really history.
—Anna Fitzpatrick is the author of Good Girl, out May 2022 with Flying Books.
---
The Most Precious Substance on Earth by Shashi Bhat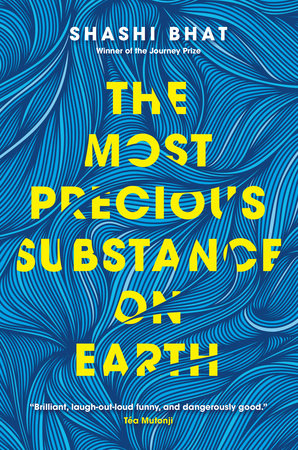 Shashi Bhat's newest book, a novel made up of stories, is split into two parts: one takes place in a Halifax high school around the time of the Columbine shooting; the other jumps ahead to an era when online dating is the norm and blogs are long passé. Bhat's narrator, Nina, is the constant here—first as student, then as teacher—musing, by the collection's final pages, that "every memory you have is only a memory of the last time you remembered it." Each story is witty and cringe inducing even as it trembles with loneliness or anxiety or regret. "Online dating," Nina thinks, "is an embarrassing punishment for a mediocre crime: not finding love in a pre-internet world." The incidents of one woman's life flare up, recede, and repeat so that even the littlest moments begin to sting.
—Liz Harmer's first novel, The Amateurs, was a finalist for the Amazon Canada First Novel Award. Her second, Strange Loops, is forthcoming with Knopf Canada.
---
Pure Flame by Michelle Orange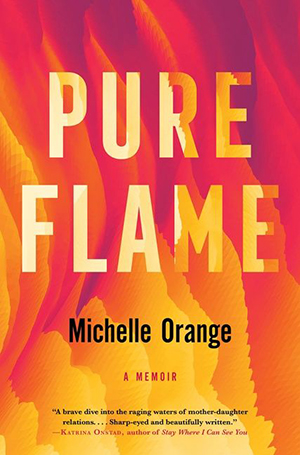 The premise of Pure Flame seems straightforward: in the 1980s, a woman leaves her family to move to Toronto and pursue a successful business career. What Michelle Orange does with that tale—a true one, about her own mother—is anything but straightforward. "In my own work," she writes, "an instinct toward story has always competed with an impulse to question and dismantle." Orange portrays her mother as a complex and occasionally enigmatic individual with a "lifelong flair for paradox": she rises from entry-level positions to executive ones while struggling against ubiquitous misogyny; she resists Orange's attempts to label her a feminist; and she spends years hiding her chronic, eventually fatal, lung disease from the family. Throughout the book, her mother's voice emerges with striking clarity, proud and generous, ardently meritocratic, puzzled by her daughter, and sometimes hurt by the distance that has grown between them. It is Orange's precisely rendered recollections that move and startle the most, such as when she recounts a childhood memory of interrupting her mother studying at night: "a private light seems to emanate from her, fearful and alluring. It hovers between us, shedding no warmth. A warning, a raised finger; a thin white flame."
—Michael Prior's most recent book of poems, Burning Province, won the Canada-Japan Literary Award and the Dorothy Livesay Poetry Prize.
---
Second Place by Rachel Cusk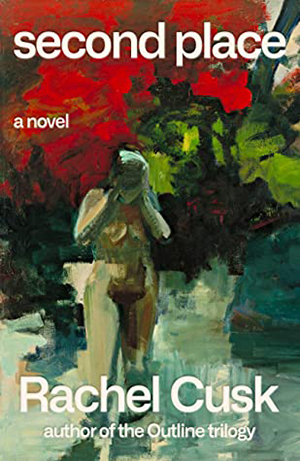 Rachel Cusk's latest protagonist, a mid-career writer referred to only as M, lives with her husband on an isolated patch of English coast. It's a secluded life, one in which she's seemingly content, especially when playing host to a continual drip of artists who come for ad hoc retreats at her nearby guest cottage. One day, not long after a recognizable disaster halts the world, the acclaimed painter L arrives, making good on a long-neglected promise to visit and stay a while. L is both a stranger and the object of M's long-time fascination—she feels a kinship with his work, and this one-sided relationship initially blinds her to the bad behaviour of the man behind the art.
Cusk models her novel on Mabel Dodge Luhan's 1932 memoir, Lorenzo in Taos, which describes D. H. Lawrence's stay at Luhan's New Mexico home and the rifts he caused as a difficult guest. With this as her framework, Cusk toys with ideas of art, freedom, and gender. Tatum Dooley, creator of the newsletter Canadian Art Forecast, recommended this book to me, describing it as "a novel that portrays male artists as brats"—an enticing premise that is fulfilled by L's constant disrupting of M's domestic peace. There is a sense of humour and virtuosity in Second Place that makes it the perfect follow-up to the author's Outline trilogy, proving Cusk's masterful use of language and form with her signature acerbity.
—Marlowe Granados is a writer and filmmaker living in Toronto. She is the author of 2020's Happy Hour, a novel that the New York Times called "confident, charismatic and alive to the pleasure of observation."
---
Why I Was Late by Charlie Petch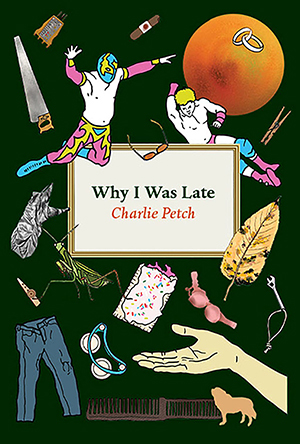 Multidisciplinary artist and performer Charlie Petch's debut poetry collection, Why I Was Late, shows up on its own terms—and with accompaniment. Readers are instructed to pluck a ukulele and serenade Mike Tyson as "my first lisping hero" and to shake a jar of fake bacon bits for an ode to working a hot dog cart in Toronto's Church-Wellesley Village. The collection covers vast ground, but the poems are sharpest when Petch interrogates society's rigid views on gender. Petch coins the destined-to-be-iconic term "crotchmerized" to cover the obsession over what private bits we each possess. They deconstruct our strange euphemisms for the body. ("I often hear that my body is a vessel  . . .  Like a submarine? / Like the Millennium Falcon?") They confront dangerous extremes. ("Toxic masculinity / turned a Toronto rental van / into an automatic weapon / used to kill women.") Most of all, the book is just fun: even as a lifelong Star Wars hater, I can't help but snort at the surprisingly erotic tribute to Chewbacca set to a tango.
—Justin Ling is a Montreal-based journalist and the author of Missing from the Village, an investigation into serial killer Bruce McArthur.
---
Driven: The Secret Lives of Taxi Drivers by Marcello Di Cintio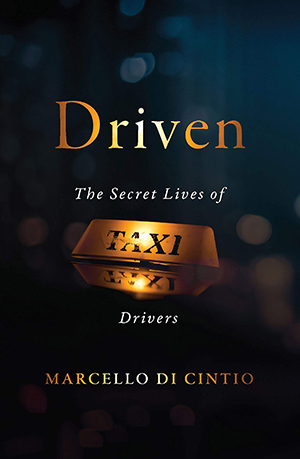 Travel writer Marcello Di Cintio spent a year among cabbies, wanting to learn about "their backstories, not their backseats." His book explores the lives, hardships, and transitions of taxi drivers in different Canadian cities at a time when the industry is contending with Uber, Lyft, and COVID-19.
Most have come from away and many have come from childhoods spent among "smoke, gunfire, and blood." Michael in Halifax had his leg shot up in Sierra Leone. Andy in Toronto is a Holocaust survivor. Kareem in Yellowknife escaped war-torn Somalia. On and on—Beirut, Baghdad, Afghanistan. Over the book's fourteen chapters, I was astonished by what these men and women endured and humbled by their discipline and optimism. A blend of reportage, social history, and personal profile, Driven is a triumph of curiosity and compassion.
—Alex Pugsley is the author of the novel Aubrey McKee. His first story collection, Shimmer, will be published in May 2022.