Cartoon by Rolli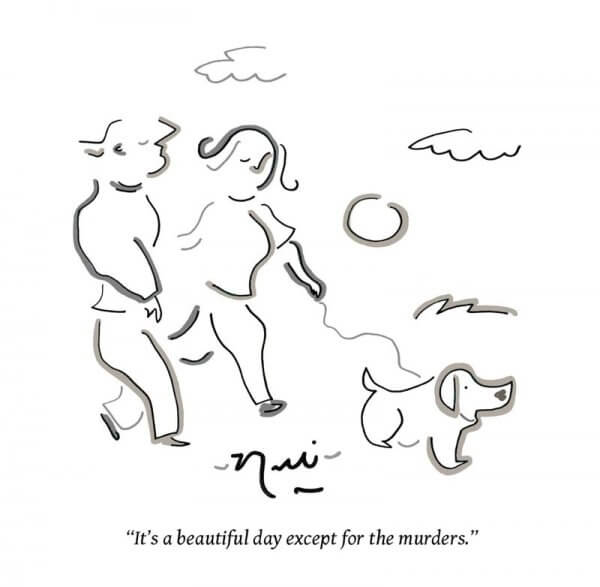 Rolli (
rollistuff.com
;
@rolliwrites
) is a writer and cartoonist from Regina. His most recent story collection,
I Am Currently Working On a Novel
, was long-listed for the Frank O'Connor International Short Story Award and short-listed for the High Plains Book Award. Rolli's cartoons appear regularly in the
Wall Street Journal
,
Reader's Digest
,
Adbusters
, and other popular outlets.
Join our community
Still reading? Show your support.
The Walrus features award-winning, independent, fact-checked journalism and online events at thewalrus.ca. Our content is available to all, but as a registered charity, we can't do this work without contributions from readers like you.
For only $10 per month, you can support the work of The Walrus online. All supporters will receive a complimentary tote bag, gain access to exclusive updates, and join the community that powers the work we do.
Be part of The Walrus.
Monthly donations receive a charitable tax receipt.