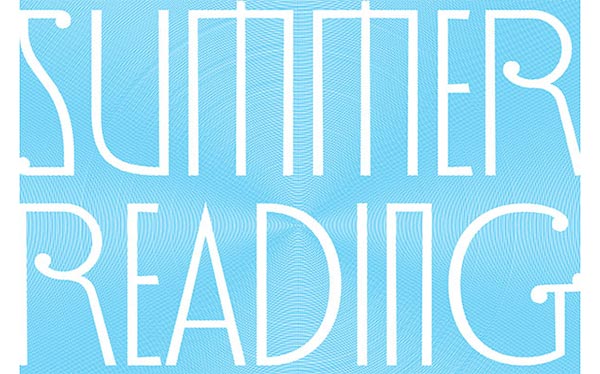 David Macfarlane, author, novelist, and magazine writer: I've been saving Don Gillmor's Mount Pleasant for a good long read on the dock.
@walrusmagazine Faulkner's The Sound and the Fury. It's as confusing as it is interesting to read and discuss. #WalrusSummerReading

— Matthew Sanders (@mabub99) July 9, 2013
Mark Jaccard, Royal Society of Canada fellow, author of "The Accidental Activist": I am reading Eric Newby's Slowly Down the Ganges. Then I will read Eric Newby's A Short Walk in the Hindu Kush.
@walrusmagazine My nose is stuck in Alexander von Humboldt's 'Cosmos' this summertide. #walrussummerreading

— Grace-Yvette Gemmell (@blushisthecourt) June 11, 2013
Dani Couture, poet, novelist, fiction and poetry editor of This Magazine, office manager of The Walrus: I'm reading The Winter of Our Discontent, John Steinbeck's last novel. I thought I'd read everything by him, but on looking through my books for something to read this summer, found it and realized that while I'd purchased it, I'd never read it. A strange, rare treat.
our #WalrusSummerReading list is a re-reading list, @walrusmagazine: anything by Alice Munro, in case she's not bluffing

— oceans initiative (@oceansresearch) June 25, 2013
Pasha Malla, author of People Park, All Our Grandfathers Are Ghosts, and The Withdrawal Method: After realizing that in 2012 my reading favoured books by men over books by women six to one, I'm trying to enact a little gender equality this year. Up to June, the men were up 23–17, but since then I've read:
Men (6)
Divorcer – Gary Lutz
Tenth of December – George Saunders
Henderson the Rain King – Saul Bellow
The Miracle Cures of Dr. Aira – César Aira
The Inferno of Dante – Robert Pinsky, trans.
In the House Upon the Dirt Between the Lake and the Woods – Matt Bell
Women (6)
West with the Night – Beryl Markham
1996 – Sara Peters
The Double Hook – Sheila Watson
Glass, Irony and God – Anne Carson
A Small Place – Jamaica Kincaid
Our Andromeda – Brenda Shaughnessy
Currently reading:

Ferdydurke – Witold Gombrowicz
Oranges Are Not the Only Fruit – Jeanette Winterson
Up next:
The Land of Green Plums – Herta Müller
Selected Stories – Guy de Maupassant
Crossings – Betty Lambert
The Book of Monelle – Marcel Schwob
Joyland (Stephen King), Honeymoon in Purdah (@alisonwearing) and probably re-read an @andrewpyper title (The Guardians) #WalrusSummerReading

— Randall Perry (@randall_perry) June 25, 2013
John Macfarlane, editor and co-publisher of The Walrus: Adultery, by Richard B. Wright, who also wrote The Weekend Man and The Age of Longing, each of which I read and loved.
@walrusmagazine Novik's Muse. King's The Shining. Hill's Locke & Key. Graves' White Goddess. Frazer's Golden Bough #WalrusSummerReading

— Robert J Wiersema (@robertjwiersema) July 9, 2013
Alison Pick, novelist, poet: Books I've read so far this summer:
The Interestings by Meg Wolitzer
In Calamity's Wake by Natalee Caple
In the Land of Birdfishes by Rebecca Silver Slayter
Caught by Lisa Moore
A Beautiful Truth by Colin McAdam
The Woman Upstairs by Claire Messud
Swimming Home by Deborah Levy
The Dinner by Herman Koch
Books waiting beside my beach towel:
New Ways to Kill your Mother: Writers and their Families by Colm Tóibín
Bluets by Maggie Nelson
The Flamethrowers by Rachel Kushner
Notes on a Scandal by Zoë Heller
Norman Bray in the Performance of his Life by Trevor Cole
@walrusmagazine "We" by Yevgeny Zamyatin. It was the inspiration for 1984, banned for 60 years in Russia. #walrussummerreading

— Justice Bicycle (@JusticeBicycle) July 9, 2013
Jason Fulford, photographer, publisher, and designer: I'm reading Hell Screen, Cogwheels, A Fool's Life by Ryūnosuke Akutagawa—recommended to me years ago by Adam Gilders.
@walrusmagazine Agnes Grey by Anne Bronte and Everything is Perfect When You're a Liar by Kelly Oxford #WalrusSummerReading

— Deirdre Winter (@DeirdresBA) July 9, 2013
Stacey May Fowles, novelist, essayist, director of circulation and marketing of The Walrus: There strangely seems to be a lot of suffering, sex, and death in my summer reading. I'm working my way through Marie Calloway's what purpose did i serve in your life? and Brenda Shaughnessy's Our Andromeda, while looking forward to Lindsay Hunter's Don't Kiss Me and Helen Humphreys' Nocturne.
@walrusmagazine bought these last week, can't wait to dig into the latest David Sedaris! pic.twitter.com/gZIJ0TwH17

— Rose D'souza (@thewaywardrose) July 10, 2013
Kathryn Kuitenbrouwer, author of Perfecting, The Nettle Spinner, and Way Up: I just read The Changeling by Joy Williams. It was originally published in 1978 and is said to have died a sad death after an excoriating New York Times review. It was given a rebirth by The Fairy Tale Review Press a couple of years ago, an apt house for it, since it plays extensively with fairy tale tropes and supernatural questions. I found its narrative pulse quite particular. It merged with the dreamy spaces of my summer thoughts. It's about a beautiful drunk mother, who lives on an island of foundling children. It is strange—baroque, mystical, and fiercely itself. It reminded me of other books l have loved: Peter and Wendy by J.M. Barrie and A High Wind in Jamaica by Richard Hughes. Joy Williams writes some of the most arresting sentences you will ever read. It's a stunning book.
@walrusmagazine Reading "The Inconvenient Indian: A Curious Account of Native People in North America" by Thomas King #WalrusSummerReading

— Carolyn Hudson (@cmusician) July 12, 2013
Keep watching this post, and share your reading choices with us either in the comments below or on Twitter, using the hashtag #WalrusSummerReading. Survey results will be continued. And if you missed the link at the top, make sure to visit our complete archive of summer reading from The Walrus magazine.