Siri Agrell is the managing director of OneEleven Toronto, which helps local tech companies scale. Prior to joining OneEleven in September 2018, Siri was director of strategic initiatives in the Office of the Mayor, where she was responsible for files including government modernization, the technology ecosystem, federal intergovernmental affairs, and the King Street Pilot Project. Previously, Siri was deputy director of communications to premier Kathleen Wynne and also worked as a journalist for over ten years, most recently as the urban affairs reporter for the Globe and Mail.
This Year, The Walrus Turns 20
For two decades, Canadians have relied on our thought-provoking journalism to make sense of our world.
As we look at Who We Are Now in 2023, help us power the next 20 years of inspiring conversations and fact-checked journalism. Donate to The Walrus today.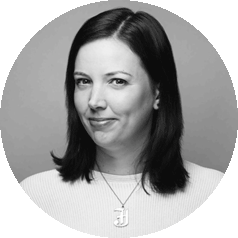 With thanks
Jennifer Hollet
Executive Director