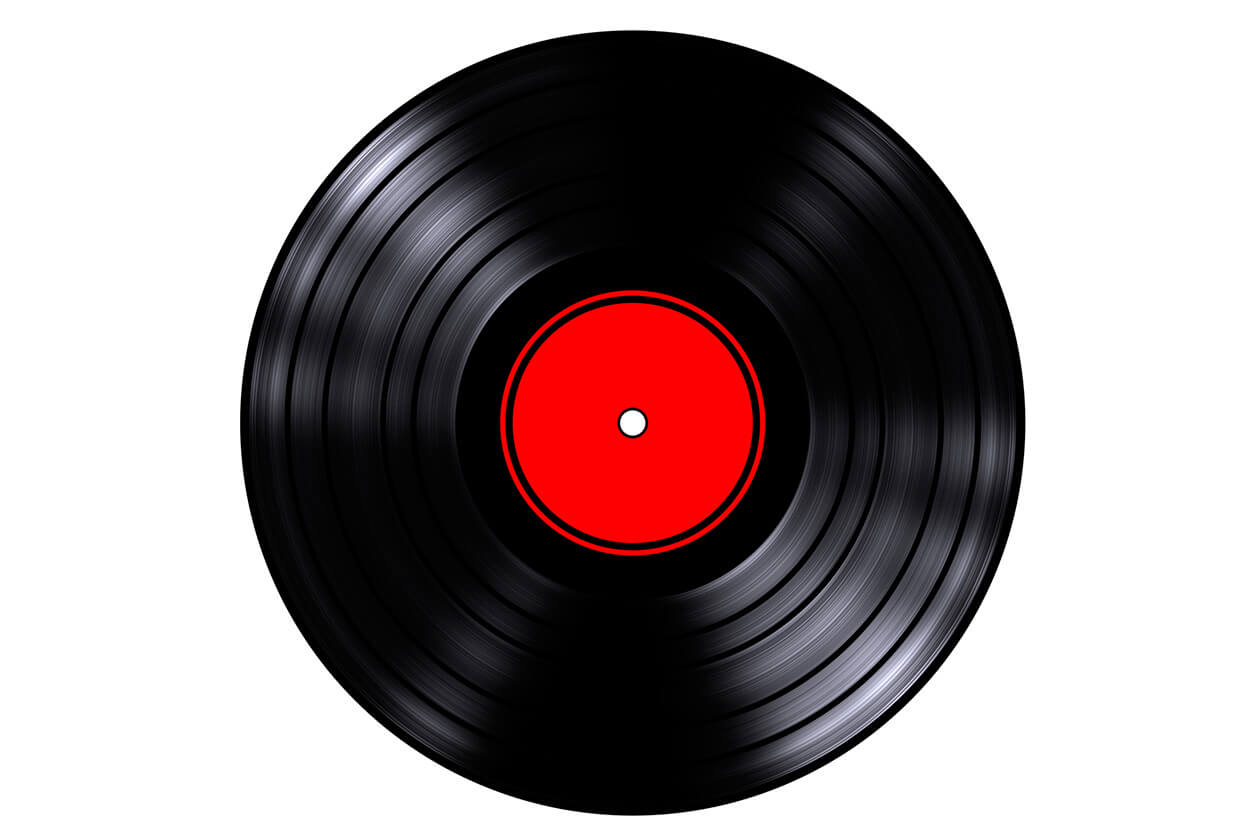 vladru
When the winner of the 2016 Polaris Music Prize is announced at Toronto's Carlu tonight, there will be no losers. Under the twinkling chandeliers of the historic Art Moderne concert hall, at a white linen-covered table long stripped of its complimentary consumables, only one artist will hear their name called up to accept an oversized cheque for $50,000. But no one in the room will feel bad for the nine other artists, gathered around nine similarly partied-out tables, who made this year's shortlist but ultimately failed to capture the honour of Best Canadian Album of the Year. Not because these "runners up" will also receive a prize of $3,000—but because at Polaris, the one unspoken rule is that it's always a happy ending.
The Polaris gala differs from other Canadian music award ceremonies in its earnestness to be the most "artist friendly." Nominees swap seats at their assigned tables, not competitors so much as friends, and are glowingly introduced by presenters of their choosing. Short live sets by the shortlisted artists make fast fans of jaded industry types. Meanwhile, sequestered in a back room, eleven "grand jury" members toil over who should win, using a series of ranked ballots that will ultimately narrow the field from ten to five to three to one. The public will never know who almost won or who was knocked out early, a move designed to protect non-winners from any hurt feelings. Polaris cares a lot about feelings.
Since its launch in 2006, Polaris has become part of the success story that is the rise of Canadian independent music, at home and worldwide. While Canadian content regulations established by the CRTC in the 1970s—in which all licensed radio stations are required to play a percentage of music by Canadian artists—helped grow an industry of Top 40 acts like Bryan Adams, Celine Dion, and Nickelback, they had not done much for critically acclaimed yet less radio-friendly music. Then Polaris came along, and in its first year gave a prize not to well-established indie darlings Broken Social Scene, The New Pornographers, or Metric, but to a relatively unknown violin player who made a string quartet album influenced by Dungeons and Dragons entitled He Poos Clouds. Inaugural winner Final Fantasy (the recording name at the time for Toronto composer Owen Pallett) declared his discomfort with receiving prize money provided by Rogers, a "manipulative corporate sponsor," and announced he was using the $20,000 to pay off his boyfriend's student loans and would give the rest to Blocks Recording Club, the tiny arts collective that had released his record. Thus the Polaris Music Prize was established as a champion of underdogs and oddballs, and its gala ceremony a place where artists could stand up and speak freely, critically, about whatever was on their mind—including the prize itself.
Increasingly, it's that last part—the Polaris as a platform for free speech—that is making the gala most interesting. In 2013, the event's glitziest year, the grand jury chose Allelujah! Don't Bend! Ascend! by the notoriously anti-corporate, anti-capitalist collective Godspeed You! Black Emperor. The band refused to appear at the awards show and released a statement afterwards asserting that "holding a gala during a time of austerity and normalized decline is a weird thing to do," called the car-company sponsor—which was displaying one of its vehicles onsite—"FUCKING INSANE," and then declared they would give the money away to provide musical instruments for prisoners in Quebec.
No matter what Polaris says it's about or wants to be about, it's not actually enough to make the best album of the year if you want to win the prize.
In 2009, winners Fucked Up announced at the post-show press conference they would use the prize money to make a benefit record for missing Indigenous women. Years before major media started to cover this story, singer Damian Abraham reminded reporters, "It's a marginalized group, it's a racialized crime, it's ignored." In 2014, Inuit throat singer Tanya Tagaq pushed a similar message out in the most visceral way: she dedicated her gala performance to the 1,182 Indigenous women either missing or murdered since 1980, and displayed their names on screen in a seemingly never-ending alphabetical scroll that silenced the room. Tagaq won that night, and declared from the stage in a "a quick side note"—which would eventually start a Twitter war with animal rights groups—that "people should wear and eat and seal as much as possible . . . it's delicious and there's lots of them and fuck PETA." It's difficult to imagine similar scenes playing out at the Junos or Much Music Video Awards.
What happens on stage tonight remains anyone's guess. Even though Polaris has a reputation as an "indie music prize," that's at odds with its mandate as an award for Canadian music of all genres, without regards to sales. If we're referring to "indie" as the genre of indie rock, it's also not accurate—this year's shortlist includes everything from chart-topping pop star Carly Rae Jespen, to heavy psych rockers Black Mountain, to the vintage disco-soul-hip-hop wizardry of Haitian Canadian producer Kaytranada. In theory, though, Drake could win one year. So could Justin Bieber. Both were longlisted this year for commercially successful, critically acclaimed records, which reignited a longstanding public debate about whether or not artists who already have wealth and popularity should win a prize that can and does so much to assist newer talent. (The fact that neither made it to the shortlist suggests that even some of the officially unbiased jury members would answer that they should not.) Because no matter what Polaris says it's about or wants to be about, it appears that it's not actually enough to make the best album of the year if you want to win the prize. People also have to think you deserve it.
The Polaris jury is not a hive mind. I know because I am a member of that jury, and for the first six years of the award I was on its board of directors as a non-voting representative who moderated the sequestered discussion on gala night and counted the ballots that would eventually determine the winner. (They're not chosen by consensus; despite being named the "grand jury," the eleven voters pick by secret ranked ballot.) I know first-hand that those jury members will debate for hours, and may even cry over the weight of their task. Yet each year, after the winner is announced, speculation runs rampant about the jury's political motivations. The music-loving public wants to believe there is a system of justice behind the scenes, that the prize will go to the artist that most needs the money and accolades, or to a genre or region that hasn't won yet. And they love to bicker when that doesn't happen to their satisfaction. But that's not how arts awards should work, and it's not how Polaris works.
The thing to understand about the Polaris Music Prize is that it's not actually about the prize itself. For over a decade, Polaris has insisted—at least unofficially—that its mission is to bring attention not to just one album on one night of the year, but to as many Canadian albums "of distinction" as possible. It's why in its second year it introduced the "Long List," promoting forty albums instead of just the top ten. Last year, its tenth anniversary, Polaris added the Slaight Family Polaris Heritage Prize to honour critically acclaimed albums released before its existence. And this year, Polaris even made public a "longer list"—all 232 titles that received at least one vote. (Some have suggested that this now includes every record of note released in Canada this year, which is neither true nor entirely inaccurate.) The thinking seems to be that the only thing keeping great albums from the masses is exposure, and with just a little Polaris stamp of approval, everyone will not only be heard, but be loved.
It's a noble goal, and perfectly Canadian: To break down barriers to entry; to include everyone equally regardless of history or status; to aim for regional diversity and parity; to support the right of participants to stand up against us while still defending their creations. But neither the Polaris nor any prize will ever resolve this country's cultural divides. You can allow all languages to win and invite all the francophone music critics to vote, but you won't bridge the French-English language gap. You can recruit more hip-hop experts, but it doesn't balance out the fact that majority of music media remains old, white, and rockist. (Ask Scaachi Koul what happens when you try to change that.)
It will never be a perfect utopia. The morning after the winner is announced, some will inevitably whine that they've never heard of this obscure artist, while others will claim they're too mainstream. But by then Polaris will have already proved its point—that Canada is producing too many albums each year worth of accolades. And the jury, still hung over from the gala after-party and the high of 2016's vote, will have already begun considering new music for next year's prize.