North America's largest documentary festival is about to begin, and the 2015 slate at Hot Docs is typically diverse—so much so that picking through the programme guide can be rather time-consuming. Here are five films worth watching at this year's festival, which launches at Toronto theatres tomorrow, and runs through May 3.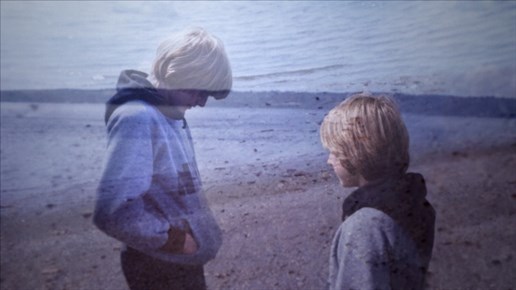 hotdocs.ca
Arriving on Canadian screens just ahead of Lynn Crosbie's virtuosic, Cobain-themed novel Where Did You Sleep Last Night, Montage of Heck works similarly to resurrect ol' blue eyes. It does this through previously unseen home movies and animated segments imagining the singer's adolescence. The latter is a visual approach carried over from director Brett Morgen's earlier The Kid Stays In the Picture, about Hollywood producer Robert Evans. Slickly produced and thickly slathered in licensed music, this first "official" documentary about the late Nirvana front man is predictably elegiac in tone, but it doesn't hedge on the topic of his various debilitating weaknesses (drug addiction, depression, etc.). Nor does it does it seek to place the blame for his demise on anybody else, certainly not ex-wife Courtney Love, whose interviews are candid and relaxed, probably because the film casts her in a positive light. Montage of Heck isn't an investigation into its subject's death so much as an homage to his creativity and life force—it's tender and sad.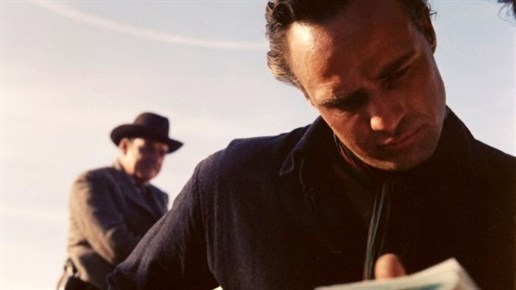 There's something vicariously exciting about overhearing people muttering to themselves, even if they're not iconic movie stars. Listen to Me Marlon raises the stakes by presenting the private audio files of a man who many have called the greatest film actor of all time. The recordings reveal Marlon Brando to be even more self-consciously thoughtful than his eccentric public persona ever hinted. The actor meant for the tapings to be therapeutic—at times he explicitly guides himself into a form of hypnotic trance. The film has the feeling of a willed breakthrough, not only for Brando but also director Stevan Riley, whose troves of archival footage and abstract images match up marvelously with his subject's monologues. There are plenty of posthumous profile pieces, of course, but Listen to Me Marlon is unique in that the dearly departed is the only one permitted to speak. It's more of a séance than a documentary.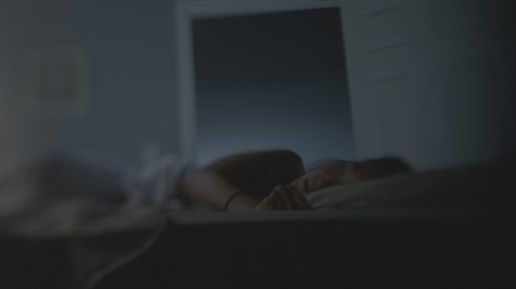 Few non-fiction films pack the affective punch of The Nightmare, which seeks to turn viewers into mirror images of its terror-stricken subjects. These are men and women who suffer from a mysterious and surpisingly common condition known as sleep paralysis, also known as "night terrors." Director Rodney Ascher, who previously made the paranoid and hilarious Room 237, lets his subjects narrate their edge-of-sleep hallucinations over top of vignettes that seek to recreate them down to the last shivery detail—everything from red-eyed cats to hovering globules of dark matter. The informational component of this documentary is nominal at best; what Ascher is going for is far more experiential in nature, and he keeps getting there, in scenes that should compel horror fanatics and the easily spooked in equal measure. Those in the second category should know what they're getting into before entering the theatre, lest they end up being interviewed in a few years for the sequel.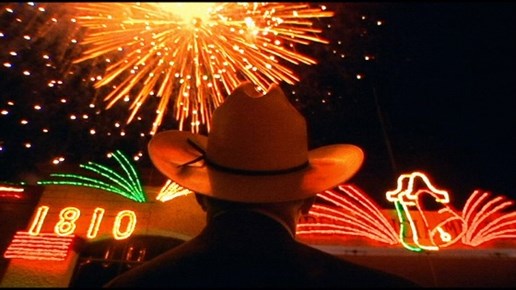 The Ross brothers make visually stimulating and emotionally engaging documentaries about isolated American enclaves. Western is no exception. It's a vérité-style tour of two towns on either side of the Tex-Mex divide: the cattle-centric, God-bless-America–community of Eagle Pass, Texas and the sleepy village of Piedas Negra, Coahuila, whose residents live peacefully and trade freely with the folks just across the border. The bridging figure is Eagle Pass's long-tenured mayor, Chad Foster, who commands respect from both constituencies. That status is tested by a sudden eruption of violence in Piedas Negras, which imperils the dusty tranquility of the area—a real-life variation of the Coen brothers' No Country for Old Men, with similar intimations of an old order buckling on its last legs. Western is languidly paced, at times to the point of inertia, but its shots of flat-lined Southern landscapes stretching on past the horizon are painterly enough to warrant your patience.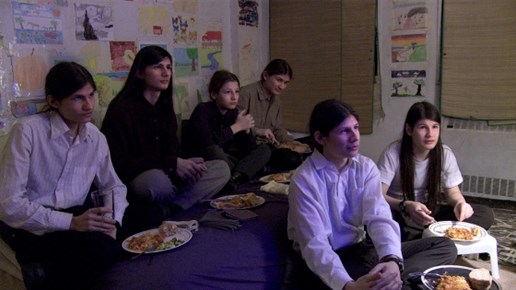 Families don't come more sheltered than the seven siblings who star in Crystal Moselle's beguiling debut feature The Wolfpack—a documentary that goes beyond the old stranger-than-fiction cliché into the realm of the genuinely perplexing. After initially planning to use the United States as a stepping stone to the socialist paradises of Scandinavia, Peruvian patriarch Oscar Angulo decided instead to raise his family in New York—which meant entrapping his wife and children in a Lower East Side apartment and letting the kids (six look-alike brothers and one sister) raise themselves on countless hours of Hollywood films. The result: dress-up games ranging from the sweetly benign (a line of kids in black-on-black Reservoir Dogs drag) to the freaky (the eldest brother leaves the house in a Michael Myers mask). The results of this unfathomable familial experiment play out in a film that's part urban ethnography, part tribute to self-styled cinephilia, and wholly unsettling—not least of all in its suggestion that the Pulp Fiction–worshipping Angulos are merely extreme outliers in a culture that increasingly takes its social and moral cues from the movies.