Mercédes Benegbi has served as executive director of the Thalidomide Victims Association of Canada since 2002. She has held various positions both in the public and community sectors, particularly in the service of persons with disabilities, and she has been on the board of the Confédération des organismes de personnes handicapées du Québec for over twenty years. Born in 1962, Mercédes is a Canadian survivor of the thalidomide tragedy.
This Year, The Walrus Turns 20
For two decades, Canadians have relied on our thought-provoking journalism to make sense of our world.
As we look at Who We Are Now in 2023, help us power the next 20 years of inspiring conversations and fact-checked journalism. Donate to The Walrus today.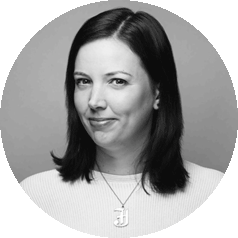 With thanks
Jennifer Hollet
Executive Director