Dave Harvey is the founder and executive director of Park People. He was awarded a Toronto Community Foundation Vital People grant in 2011 and a Metcalf Foundation Innovation Fellowship in 2010, through which he released a report in September, Fertile Ground for New Thinking: Improving Toronto's Parks. Prior to his fellowship, Harvey served as senior advisor to the premier of Ontario, working to develop, implement, and communicate the Ontario government's policy in the areas of environment, natural resources, and municipal affairs. He played a key role in realizing the provincial government's progressive agenda, including the 1.8 million–acre Greenbelt, the GTA Growth Plan, the City of Toronto Act, and the Go Green Action Plan for Climate Change. He has served on the boards of the non-profit organization LEAF and the Task Force to Bring Back the Don.
This Year, The Walrus Turns 20
For two decades, Canadians have relied on our thought-provoking journalism to make sense of our world.
As we look at Who We Are Now in 2023, help us power the next 20 years of inspiring conversations and fact-checked journalism. Donate to The Walrus today.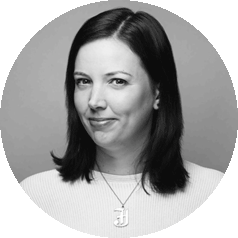 With thanks
Jennifer Hollet
Executive Director