On December 7, 1970, a report was tabled in the House of Commons that the media called "a bomb, already primed and ticking."
The 488-page document was loaded with research and insights that would prove very dangerous indeed — a threat to a Canada in which men blindly benefited from the unpaid labour of their wives at home, a society in which legal restrictions kept women from enjoying their recently enshrined human rights.
These pages contained big ideas. Big plans. A looming seismic shift. But the report by the Royal Commission on the Status of Women in Canada, tabled fifty years ago this month, was no bomb. It was more of a starting pistol for the second leg of a marathon in pursuit of gender equality that was already revolutionizing the Western world in a post-war era. And it's an endurance run we are still slogging away on half a century later.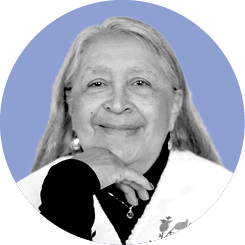 This was the first sociocultural gut check of half the population, a group of people ignored by public policy since, well, forever. It was the first blueprint for how to tackle Canada's gender inequality on a national scale. The report argued for women's right to respect and identity beyond the home, as well as equal pay and opportunity at work. It pressed for reforms to outmoded tax, marriage, and divorce laws and called for urgent changes to the Criminal Code and immigration laws. It had radical-for-its-time solutions to labour market inequality, like creating national child care infrastructure. Yes, that yet-to-materialize idea is more than fifty years old.
Prime Minister Lester B. Pearson established the commission in 1967, but he doesn't deserve credit for it. Women made it happen. By 1966, they had organized to push for women's rights to be recognized as human rights. That November, the Committee for the Equality of Women in Canada (cewc) filed a brief with the federal government, pressing them to take action. When it was ignored, activist and cewc leader Laura Sabia "impulsively" told a reporter she'd send 2 million women to Parliament Hill to protest, writes media historian and Carleton University journalism professor Barbara M. Freeman in her book The Satellite Sex: The Media and Women's Issues in English Canada, 1966-1971. "If we have to use violence," Sabia said back then, "damn it, we will."
That wasn't necessary. By early 1967, the prime minister appointed journalist and broadcaster Florence Bird to lead a commission that would dig deep into the lives of Canadian women and report back with ideas for how to reduce gender inequality. On February 3 of that year, the panel of five white women and two white men set out on their quest.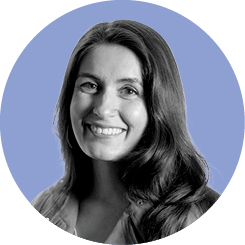 The commission focused on women's equal opportunity with men and was less interested in tearing down systems that were built to be stacked against women, says Joan Sangster, a Canadian women's and labour historian and Trent University gender and women's studies professor.
Over more than six months, the commission solicited almost 470 briefs and about 1,000 letters of opinion from Canadian women. They held hearings in fourteen cities across Canada's ten provinces and in the North and heard from nearly 900 witnesses. They also fielded lots of critique, says Sangster. "The report was assailed by left-wing women. They thought it ignored structural economic inequalities —especially [those created by] capitalism."
Women of colour spoke up, too: Black activist and journalist Carrie Best, in an unofficial capacity, called out the commission for ignoring the fundamental issues facing Black and Indigenous women, says Freeman. Kanien'kehá:ka (Mohawk) activist Mary Two-Axe Earley advocated for changes to the Indian Act, which robbed a woman of her status if she married a man without Indian status. To Malinda Smith, a political scientist and the University of Calgary's vice provost of equity, diversity, and inclusion, the Canadian status of women report — and others like it — tend to try to hide the country's racist and colonial history and ongoing discrimination. "By treating all [racialized] women as immigrants, it obscured the complexity of the history, but it also privileged the English and the French."
There was no visibility of LGBTQ issues, and the report didn't do much to tackle poverty, either. There was also little mention of violence against women — a matter that was still considered "private" at the time.
Despite these failures and oversights, Freeman calls the report revolutionary for its time. "It was transformative in the sense that a number of its recommendations were taken up and a number of changes were made," she says.
These changes included better representation of women in government. It led to affirmative action plans that resulted in more women being hired. Many stereotypes disappeared from textbooks disseminated in federal schools covered by the Indian Act — a move that eventually trickled down to the provinces and into broadcasting, says Freeman. In 1971, the federal government introduced a fifteen week limited paid maternity leave at 66 percent of the mother's most-recent salary. Though it took until 1985, the federal government did finally amend the Indian Act to address gender discrimination. The report also mobilized interest groups motivated to keep the heat on the legislators to enact these changes — one of the most influential, the National Action Committee on the Status of Women, was active from 1971 to the early 2000s. But equality — a.k.a. sameness — is not equity, which is making sure people have what they need to survive and thrive in a system that isn't designed for all, says Smith. That's today's goal. And intersectionality, a concept that emerged in the 1980s to point out privileges and distinct disadvantages as they pertain to sexuality, gender identity, race, age, ability, and class, is now nonnegotiable for a new generation of feminists. The fight for gender equality has now moved beyond the binary.
"Mark Twain said history doesn't repeat itself, but it often rhymes. And we are in a very rhyming moment right now," says economist Armine Yalnizyan, the current Atkinson Fellow on the Future of Workers. Between the Women's March and #MeToo, the revolutionary energy of the late 1960s and early 1970s is rebuilding, Yalnizyan says. Blind spots persist, however, particularly when it comes to the economy. Despite the 1970 report pointing out the inherent value of unpaid labour, she adds, "progress has been conflated with wealth." The covid-19 pandemic has revealed this inequality: women are the essential workers, in low-wage service jobs, in the care economy. They're the ones abandoning careers to homeschool and take care of children, contributing to the biggest drop in women's labour force participation in more than thirty years. Yet, there's reason to be hopeful. This fall's Speech from the Throne promised national child care in its plan for covid-19 recovery.
We have historic work to build on. In this marathon, it's safe to say the year of the pandemic, 2020, hit us on all of our weak spots. But it's in the recovery that we see new opportunities that might just inch us closer to equity after all.
---
Gender Equality in Words and Numbers
Voices you should hear and statistics you should know
BY TINA ANSON MINE
"The fight for women's rights is an unfinished struggle. We must continue, as long as there are injustices."
Huberte Gautreau, gender equity activist and co-founder of New Brunswick's Crossroads for Women, a house for victims and survivors of domestic violence. (Acadie Nouvelle, 2016, translated from French.)
---
"Publicly funded child care can…support economic growth by increasing the participation of women in the labour force and expanding the tax base. Child care is not an expense but an investment towards a more gender-balanced, resilient economy."
Jasmine R. Rezaee, director of advocacy and communications at YWCA Toronto; Carolyn Ferns, public policy and government relations coordinator at the Ontario Coalition for Better Child Care; Abigail Doris, executive director of the Toronto Community for Better Child Care; and Janet Davis, former Toronto city councillor. (Now Magazine, 2020.)
---
"This time, we'll leave no woman behind."
Zanana Akande, the first Black woman elected to the Legislative Assembly of Ontario. (Toronto Women's March, 2018.)
---
"We are a dysfunctional nation because of past oppression. But only we can get ourselves out of our situation. People are still here who can teach us Aboriginal ways. And, while seeking the truth, we must be careful to be respectful of everyone."
Gloria May Eshkibok, Two Spirit Indigenous actor, singer, and community activist.(International Women's Day at York University, March 2000.)

---

---

---

---

---
Status Update
Fifty years after the Royal Commission on the Status of Women made its 167 recommendations, we're zooming in to track progress on five key issues
BY AMY VALM
---
Mapping a Path to Equity
Change takes time — and nowhere more than in the fight for gender equity. Get to know the players and the events that lead to the Royal Commission on the Status of Women and their historic report
BY REBECCA GAO
---
Still Unnamed
The report by the Royal Commission on the Status of Women was a major milestone for gender equality in Canada, but it failed to address the LGBTQ community. SARAH RATCHFORD explains that while we've come a long way in recognizing gender nonconforming folks, there's more work to be done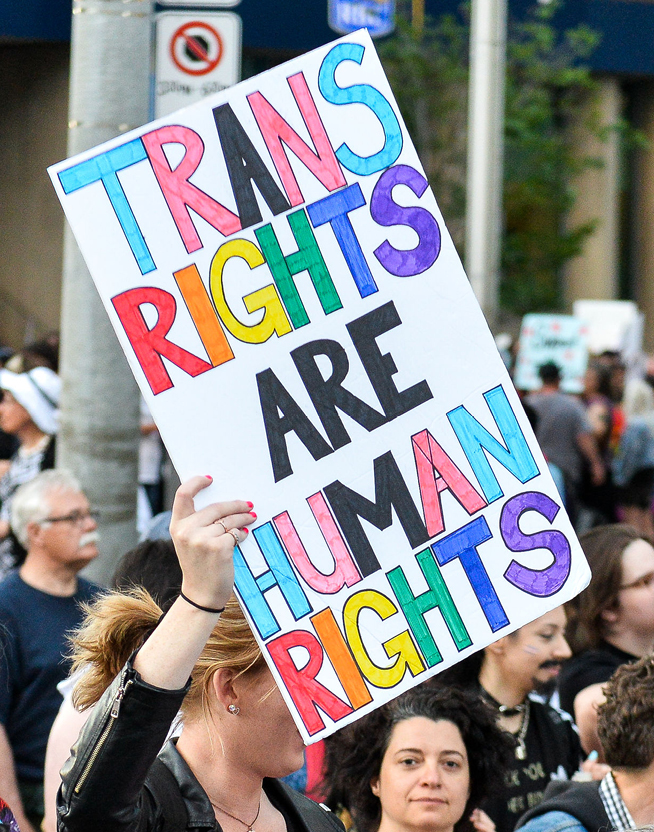 "She's trying to check in!" the receptionist at the Halifax doctor's office hollered to a colleague as I approached the desk for my appointment. Despite the walls being covered with signs about how the clinic respected queer folks and their pronouns, I had been immediately misgendered. This happens everywhere. I'm nonbinary, or enby, but I was assigned female at birth. I'm usually not asked about my pronouns. Most people, by default, assume that I identify as a woman. Some of my friends struggled with my pronoun shift from she to they, and most of my family members chose to disregard it.
While people in my personal life have had trouble with my identity, Canada as a country is doing a slightly better job making the jump from a binary view of gender to a more multifaceted one. Status of Women Canada, in becoming a recognized government department, has changed its name to the Department for Women and Gender Equality (wage). Transgender people are now protected under Canadian human rights law. We can have an X on our passports to indicate that we don't identify as male or female and, for the first time, Statistics Canada is going to start counting us in its next census.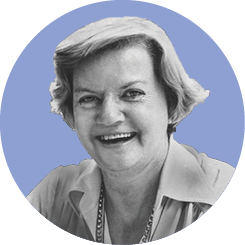 This is progress, considering that the report published by the Royal Commission on the Status of Women in Canada didn't include anything about lgbtq people, who also face serious gender inequality and many of the same issues the report identified as affecting cisgender women. But a closer look reveals that not enough has changed in fifty years. In the official announcement on its creation in 2018, WAGE announced that it had "an expanded mandate for gender equality that includes sexual orientation, gender identity and expression", but it didn't name trans and gender nonconforming people outright. This is a problem because much of the inner pain trans people experience stems from the constant erasure they face. Failure to explicitly identify and include queer, trans, gender non-conforming, two-spirit, nonbinary, and genderfluid people in national discussions of gender equity and status leads to continued violence against these communities. The exclusion perpetuates the very gender-based othering the department purports to be fighting against.
It's crucial to include us in order to keep us alive and well. Due to continued erasure and discrimination, trans people face high rates of poverty and violence. Canada is only just beginning to include trans and nonbinary people in its data collection, and trans people are often misgendered in death, so we don't know how many trans people have been murdered. Globally, however, we know that at least 331 trans and gender nonconforming people were murdered in 2019 alone.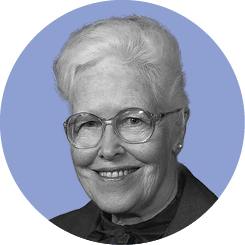 Trans people are also at a higher risk of suicide than cisgender people: in 2015, more than 10 percent of trans people reported attempting suicide. Up to 43 percent of trans people have attempted it at some point in their lives.
Trans, nonbinary, and two-spirit people across Canada, though, have long been fighting for safety and recognition. Sustained community activism has pushed us to the point we're at now, where federal changes have been implemented. Groups like Egale and The 519 in Toronto demand better policy, awareness, and community protection. Powerful individuals like Monica Forrester, who does outreach with Maggie's Toronto Sex Workers Action Project, and Susan Gapka, a trans rights activist and educator, speak out about the same issues. We gather to hold trans marches across the country. Within our communities, we spend a lot of time caring for one another.
Change is needed on a wider scale, though. As we mark the anniversary of the historic report on the status of women, I think it's time to start talking about a new status report, this time led by queer and gender diverse people. We deserve the opportunity to spell out our needs and find ways to work toward a future where we can be seen and supported. When people and institutions talk about gender equality and stop at men and women, they've lost the plot. Trans and gender nonconforming people have to be explicitly included. Our lives depend on it.