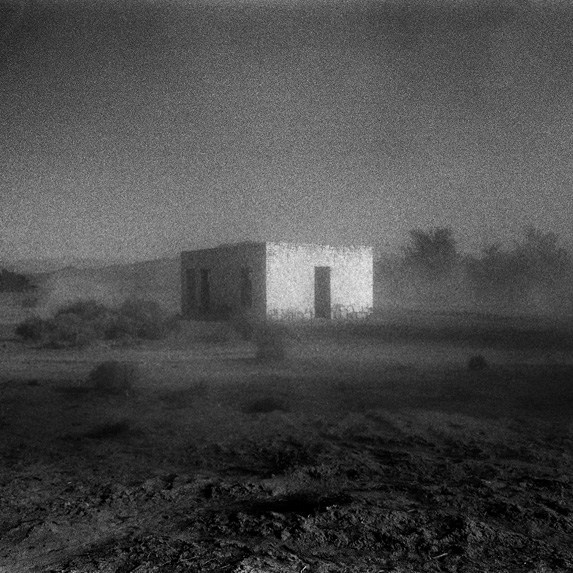 Behind every insurrection, there's always a trust fund.
Every freegan has unwittingly dumpster–dined on Monsanto; no pair of storied Doc Martens came cheap. Even Toms, the "ethical" toothpaste that tastes like chalk, is owned by Colgate-Palmolive, a multinational corporation with a history of testing on animals and a headquarters on Park Avenue.
It's hard to live honestly in a system bolstered by swift conglomerates. It's hard not to be a hypocrite when this very structure thrives because it tricks consumers into thinking they're bargaining with it. We are all just tossing quarters into the same food court fountain.
But it is admirable to live with intent. You can either be a brand-happy mallrat who buys Starbucks lattes with an iPhone app and dresses like a Marianne Faithfull mannequin—care of Urban Outfitters—or you can endeavour to live otherwise. The latter is much more difficult, and no one knows this better than companies who market the illusion of living honestly and ethically within a capitalist society. This is how Red Bull—an energy drink initially popularized by the Thai working class, because it helped people labour beyond their physical limits—has managed to penetrate independent music culture with DJ schools, its own record label, and a tour bus that carts bands around the country to play for thirsty crowds. This is why Samsung—a brand not typically associated with Canadian music—simultaneously projected a Feist hologram across Canada, beaming the singer's likeness into three different product launch parties this year. This is how Mountain Dew (owned by the mountain-sized PepsiCo) became the hipster class's go-to ruling soda at South By South West's annual emerging-band buffet.
Scion, an automotive brand owned by Toyota, has become the underwriting overlord and saviour of North American indie music. More topically, it is the presenting sponsor of Canada's Polaris Music Prize. The business between Scion and Polaris has been discussed at length, with both gratitude and contention, in the week since the announcement of this year's prizewinner, Godspeed You! Black Emperor, a radically minded, self-proclaimed anti-capitalist, experimental, reclusive, post-rock-ish collective from Montreal.
Instead of keeping the $30,000 prize, GY!BE declared via a scathingly sweet (and rare) statement that they will put the money towards music education within Quebec prison facilities, rather than keep it for themselves. (They are not the first Polaris-winning outfit to put their money-harvest towards a cause. In past years, Feist and Fucked Up both stated charitable intentions right after their own Polaris wins.)
GY!BE's statement reads, in part:
holding a gala during a time of austerity and normalized decline is a weird thing to do.
organizing a gala just so musicians can compete against each other for a novelty-sized cheque doesn't serve the cause of righteous music at all.
asking the toyota motor company to help cover the tab for that gala, during a summer where the melting northern ice caps are live-streaming on the internet, IS FUCKING INSANE, and comes across as tone-deaf to the current horrifying malaise.
Responses to this missive lined up in two opposing camps: the first lauded GY!BE for doing nothing out of their own ordinary, for adhering to the anti-capitalist principles they've always followed, and for stating solidarity with the jury's many freelance writers (who, for the most part, live without long-term financial stability). The second, less sympathetic camp is occupied primarily by music critics who were insulted that GY!BE wouldn't come to their party. Many of these critics were quick to note that last year's Pitchfork Music Festival, which GY!BE headlined, was sponsored in part by Acura— and that GY!BE, as well as their label, Constellation Records, have benefited from government-issued FACTOR money. (In their statement, GY!BE cited hesitancy towards government funding. It should be noted that the recording of their Polaris winner, 'Allelujah! Don't Bend! Ascend!, was not FACTOR-supported.)
It should also be noted, however, that Polaris appears much better funded than it actually is, due to discounted rates negotiated on everything from venue rental to printing and production costs. GY!BE's line comparing the gala to "lazy money patting itself on the back" surely stung, given that the jury spent months deliberating a verdict it saw as noble and well assessed. Still, the jury's job—however qualitative, performed with however much heart—is to construct a hierarchy by ranking albums against other albums, art vs. art, with the ultimate champion winning commerce as its prize.
James Keast, editor of Canadian music magazine Exclaim!, and chief returning officer of the Polaris (disclosure: he's also a sometime-boss of mine), says he takes no issue with the statement made by GY!BE, or the criticisms contained within it. "This is now a conversation about the nature of art, the nature of commerce, and where they intersect. These are valuable things to talk about," he says. "I'm thrilled that people are giving serious consideration to these kinds of issues."
Keast doesn't begrudge any artist trying to make a living, whether or not that artist would gladly accept—or coolly decline—money from a car company when the ice caps are melting. "We're giving an award to the album," he says. "Only the art is to be judged. No consideration—good or bad—about who [the nominated musicians] are as people or what they represent as artists is on the table for conversation at all. People often perceive that the prize is given to an artist instead of an album, and there's only so much I can do to continue to fight that impression."
GY!BE's unwillingness to dip a toe inside the system they've spent decades resisting prompted scrimpy scorn and sarcasm from, I would wager, the same brand-happy mallrats who buy Starbucks lattes with iPhone apps. One blogger joked on Twitter that he wanted to make novelty t-shirts out of the statement's emotive phrasings. At the Globe and Mail, Brad Wheeler called the statement a "self-righteous, overreaching rant." Others excavated the statement for gaps in integrity and snickered over its semantics, mocking the sentiment as if musicians owe us anything more than whatever they wish to offer for our taking. GY!BE were never going to roll up in bowties, take the money, buy shots of Patrón for everyone at the after-party, then speed away like rich, happy freshmen in an aspirational Toyota commercial.
"The easiest thing in the world is to be in some shitty band that says yes to every dumb thing," says Jessica Hopper, a lauded, longtime Chicago-based music journalist who attended the Polaris gala at GY!BE's request, to introduce the group's nomination. "It's not just money; it's never that simple. It's never just a transaction. They've spent their entire career distancing themselves with great purpose and intent from hierarchies and corporations. It's a bummer that people aren't more empathetic to that."
Keast says that some critics might have a complicated relationship with artists who, like GY!BE, refuse to court the promotional cycle. Indeed, critics (and consumers) often commodify the work of musicians, then scoff whenever musicians ask to be left human. Recently, Deerhunter's Bradford Cox got into a spat with a Pitchfork writer because Cox felt he'd been unfairly represented on the authoritatively intrepid music website. A back-and-forth ensued on Twitter, with both sides essentially saying, "I know this story better, I'm correct, I'm going to control this narrative." Cox did not ask to be spoken about, just as GY!BE did not ask to be nominated for the Polaris. And yet, the expectation remains that artists stay gracious through the grating.
"Of course musicians bristle at this idea of a hierarchal ranking," says Hopper, though she also notes that the job of a critic is, at least in some capacity, to quantify their qualitative distinctions about what makes an album better than another. "We conflate all these other public iterations of a band—their Twitter feed, their costumes, what label they're on. It confuses the art. Here is one last band that will not play that game—they kind of got drafted into this thing, what were they going to do?"
"Maybe it's a Canadian attitude to be like, 'We're giving you $30,000, just be happy about it,'" says Anupa Mistry, an arts and culture journalist and member of the Polaris jury. "All of this is underlying the fact that most people are wildly inconsistent in their own political beliefs. [The backlash] mirrors the attitudes that come up when any kind of resistance is made known; reactions that are overtly condescending and dismissive are rooted in fear of people who aren't willing to be part of the status-quo."
Jury member and journalist Michael Barclay summed up this syndrome brilliantly in a Huffington Post piece published last month. It happened when Arcade Fire, another band regularly barbecued for doing things their own way, declined to oblige myriad press requests after the surprise release of a new single. "No, they're not going to do a quick phoner for your online lifestyle blog," he wrote. "Small gestures are hard when you're one of the biggest new rock bands in the world, but they're all the more meaningful when they happen—and, arguably, ultimately makes the music a more intimate exchange with listeners, rather than being filtered through secondary channels." The same can be said of GY!BE—they're musicians, not merchants.
The commodity-model works just fine when both sides consent to its contract—Feist and Samsung, Red Bull and the bands it sponsors, Scion and some other Polaris-nominated musician who would have smiled for the novelty and the novelty cheque. But in the case of GY!BE, there's an underlying element of material idolatry–cum–sassy pet-fandom at work, as they resist being commodified. Following their Polaris win, all GY!BE did was exactly what anyone who knows even one thing about them would have expected them to do. The begrudging, covetous kickback that's followed is about critics wanting something more—a faux-favour repaid, a sentimental nexus between themselves and the thing that they criticize, a schmaltzy acknowledgement that everyone in the room—writers, musicians, publicists, +1s—shares a common goal, even though they don't.