In 2017, the head of Canada's largest labour organization sat down with Ahmed Hussen, then minister of immigration, to discuss an idea that had bubbled up from a building trades union in Toronto. The Canadian Labour Congress suggested testing a program that would invite an underground workforce into the light. According to the CLC's estimates, thousands of carpenters, concrete finishers, and other foreign tradespeople were working in the region without the legal right to do so. Some had expired work permits; others had originally entered Canada as students or tourists and never had a work permit. With the construction sector expecting a quarter of its workforce to retire in the coming years, the building boom had come to rest on the labour of under-the-table workers. Instead of tracking workers down and deporting them, argued the CLC, why not set them on the path to citizenship?
It wasn't the first time the idea of a limited amnesty for construction workers had been raised. Some building-industry groups, along with community groups and unions, had taken a similar proposal to five different immigration ministers over six years, but it didn't fly, according to a Globe and Mail report. This time, there was a twist: instead of having federal employees run the program or select applicants, unions would manage the first stage—CLC would recruit and vet candidates for permanent resident status. The program, which started accepting applications in January of last year, is tiny, with slots for just 500 workers and their families. But it may be the only immigration program in the world managed by a labour organization. It's also just one example of how Canada has spent the last two decades rolling out a radical policy innovation: devolving immigration decisions away from the federal government.
Many national governments, such as those of the United States and the United Kingdom, keep immigration tightly centralized: choosing new citizens is a function of nation building, so it is the level of government responsible for the nation as a whole that should decide who can settle there. That's the simple theory. Then there's Canada. Here, provincial governments, community groups, municipalities, and private employers all have a hand in selecting economic migrants. In 2019, for example, Canada accepted 341,175 new permanent residents: almost 30 percent were chosen by someone outside the federal government.
With more than 100 programs scattered from coast to coast to coast, Canada has one of the most complex immigration systems in the world. It's unclear whether the country is the first to shift immigration decisions away from the federal government—both New Zealand and Australia have a few similar programs—but it is the country that has pushed the trend the furthest and fastest. There are pathways to permanent residency and citizenship designed specifically for butchers, mushroom harvesters, and greenhouse workers; one that includes cleaners in Sudbury; one for long-haul truckers in British Columbia; others for international students who want to start businesses in New Brunswick, Nova Scotia, or Saskatchewan; and still more for dozens of other tightly defined groups of workers in specific parts of the country. The programs are always changing: the federal government doesn't even try to keep a current list.
This hodgepodge of niche programs was not planned. It grew out of political pressure and economic need with almost no national consultation. And it has problems. It's inefficient—immigration bureaucracies often rely on people with shockingly little training. It has been susceptible to fraud. It doesn't always land immigrants where they are most needed. But Canada's decentralized immigration system may be one reason this country is winning a global competition for labour. It may also be one reason Canada has the highest public support for immigration of any country in the world.
This year, immigration minister Marco Mendicino wants to bring in a record 401,000 new permanent residents to help make up for the loss of immigration during the COVID-19 pandemic. His department has also set targets of 411,000 immigrants in 2022 and 421,000 in 2023. Combined, immigration over those three years will make up 3.3 percent of Canada's population. His ambitious targets are part of an international race to counter a looming population crisis. A July report published in The Lancet warns that the global population will start to decline in 2064, with significantly lower numbers of working-age adults in many developed countries. Such a demographic shift would devastate national economies: shrinking the tax base, consumer spending, and the ability to deliver basic services like health care and education.
The same report, however, predicts that Canada will be able to maintain higher levels of immigration than most other nations. But the country doesn't just need more people: the looming population crisis is most acute outside major cities. Canada's uniquely decentralized immigration system—where local governments and employers choose the applicants best suited for their towns and labour needs—may be its best bet.
The first steps toward decentralization took place where most experiments in Canadian federalism begin: Quebec. In 1991, after years of lobbying Ottawa, the province won the right to select its own economic immigrants. Unsurprisingly, it wanted to pick more French-speaking applicants and to integrate them in a way that respects its distinct identity. The federal government would still control family sponsorships and refugee migration, and it would ensure newcomers passed health and security screenings, but other than that, Quebec could create its own system and decide how many new immigrants to accept each year.
Soon, other provinces wanted power over immigration too. Robert Vineberg, then director general of the immigration department's Prairies and Northern Territories Region, says federal politicians and bureaucrats didn't just shrug and agree—they had several reasons to strike deals with the provinces. First, immigration is explicitly a shared jurisdiction under Section 95 of the Constitution, so Ottawa couldn't just ignore provincial demands. Second, federal politicians were afraid that, if they didn't negotiate a limited agreement with provinces quickly, Ottawa would lose all control over the selection of worker and business immigrants, as it had in Quebec. Third, the demand came as the federal government, under Jean Chrétien, was shedding programs as part of a deficit battle. So, in 1996, the Provincial Nominee Program (PNP) was born: the federal government would retain the right to set quotas and approve the details and standards of provincial programs, as well as vet all applicants for security and health concerns, but the provinces would design the programs themselves and much of the work—and cost—would be borne outside Ottawa.
I n many cases, the provincial programs offer immigrants an easier path to coveted permanent residency than federal programs do. Permanent residents—unlike students, visitors, and temporary workers—can stay in the country indefinitely and become citizens if they wish. Some provinces want baristas while others want software engineers, which means criteria for education, language, and work experience are specific to each province and program, and minimum standards can be lowered. Manitoba was an early leader in using the programs to boost the workforce in rural areas. The Maritime provinces also launched programs quickly. BC followed. Ontario didn't get its own agreement until 2005, but even then, PNPs were a sideshow to the main stage of federal programs.
At first, PNPS seemed like a bad idea to Naomi Alboim, now a distinguished fellow at Queen's University's school of policy studies and the senior policy fellow at the Canada Excellence Research Chair in Migration and Integration at Ryerson University. In a 2009 paper, she argued that the decentralization of immigration had resulted in a "patchwork of criteria, admission requirements, costs, processes, services and supports, which are difficult to understand or predict." Provinces, employers, and postsecondary institutions don't have the national interest as their mandate, she wrote. Businesses, colleges, and universities also don't have the capacity to provide the necessary supports for newcomers. In addition, Alboim worried that immigrants would engage in a kind of jurisdiction-shopping: applying to come to a province with easier entrance standards while intending to live elsewhere. Another concern was that the complexity of competing programs would lead to the exploitation of newcomers by unlicensed immigration recruiters.
Initially, these worries proved true. Some provinces approved hundreds of immigrants who never even showed up at their supposed destinations, going directly to Toronto, Montreal, or Vancouver instead—locations that can be more attractive because they already have robust multiethnic communities where newcomers share the same languages, observe the same customs, and may find networks of friends and family to help them launch a Canadian life. In 2013, only 28 percent of those nominated for immigration by Prince Edward Island since 2008 were still living there, according to Immigration, Refugees, and Citizenship Canada (IRCC). Manitoba, which put more emphasis on helping applicants settle into the community, showed more promise, with an 84 percent retention rate over the same period. But not all provinces were so effective.
PNP pathways that catered to immigrants who wanted to buy, start, or invest in local business (as opposed to those designed to attract potential employees) also suffered. "The business streams were rife with—I don't want to use the word corruption—but difficulties with implementation. There were some initial scandals and fraud," Alboim says.
Nova Scotia's business-mentorship program, which launched in 2002, demanded that immigrants pay an $80,000 fee to a private business, as well as $30,000 for the administration of the program and $20,000 to fund their own salary at the business for six months. In some cases, immigrants who had agreed to settle in rural areas forfeited investments of more than $100,000 so they could settle elsewhere. For example, in 2016, more than two-thirds of the immigrants in Prince Edward Island's investor program abandoned bonds of $200,000, leaving $18 million in provincial coffers. Critics and opposition leaders accused the PEI government of selling access to Canada. PEI eventually shut down the program in 2018.
In 2011, a federal evaluation of PNPs across the country warned that there was little information about the number of businesses or jobs created under the programs—it was unclear whether they were working. The same report flagged issues of fraud as well as a lack of standards, evaluation, and training for those who ran the programs. Canada's experimental new immigration system was off to a very bumpy start.
The crisis of dwindling populations in Canada's rural communities has always been personal for Bernie Derible. The former IRCC director of issues management grew up in Dartmouth, Nova Scotia, but spent his childhood summers on the family dairy farm, in the Cape Breton village of Mabou. He watched as his aunt and uncle struggled to find help with the day-to-day tasks of maintaining the land. "There was nobody up there who would take less than $300 to cut the goddamn grass," he says, "and it was because there are no people, right?" Last year, his elderly aunt and uncle had to sell the beloved farm.
When Derible criss-crossed the country, in 2015, holding town halls to discuss bringing Syrian refugees to Canada, he heard similar stories. Outside major cities, people told him of dramatic labour shortages. In Alberta, he says, one man told him it took three years to find an electrician to help him build a house.
Canada's workforce problem is at the heart of its decentralized immigration programs. Canadians aren't having enough children to replace themselves in many provinces, and baby boomers are retiring from the workforce. In fifty years, up to 30 percent of the population will be over the age of sixty-five. This demographic crisis is particularly acute in Atlantic Canada, where the population is oldest and fertility rates are lowest. Immigration is the main driver of population growth in this country and the most important source of essential workers in some industries. Consider Alberta, where in 2016 more than 50 percent of all nurses' aides, orderlies, and patient-service associates had been born outside the country.
The problem is exacerbated by the fact that many immigration programs have had trouble retaining immigrants in more rural communities. Officials won new tools to tackle that problem in 2008, when an amendment tucked into an omnibus budget bill gave the immigration minister broad new powers to create and abolish programs without holding public hearings or asking Parliament for permission. In 2016, newly appointed Liberal immigration minister John McCallum used those expanded powers to launch a second wave of decentralization. Now, it wasn't just the provinces that could create their own immigration programs. Towns, community groups, and employers could too. The hope was that locally run programs would have better connections to information centres, language courses, and the kind of local supports that newcomers needed to grow roots in their first Canadian destination.
Soon after this, Derible was part of a team that launched the Atlantic Immigration Pilot, Canada's first employer-driven regional program to ease population woes. It would be administered by New Brunswick, Nova Scotia, Prince Edward Island, and Newfoundland and Labrador, but employers would take the lead in selecting applicants. Companies were also required to create settlement plans for their new workers as a way to encourage retention—figure out housing, transportation, school for kids, and plans for winter clothing. And employers were expected to shepherd workers' paperwork through the immigration bureaucracy.
The program failed to meet its quotas. Announced in July 2016, it followed the pattern of many subnational programs that were announced with great fanfare but struggled to reach their -targets. It launched with an initial goal of 2,000 permanent residents for 2017, but by the end of that first year, only eighty new-comers had arrived in the four provinces—and that number included workers, their spouses, and their children. The next year was better, with 1,400 people arriving. Again, there were rumours of fraud and allegations that some employers were demanding that recruits pay huge fees for a job guaranteed to lead to permanent residence. That year, the CBC reported that some job applicants had been duped into paying an unlicensed consultant more than $150,000 in the hopes of joining the pilot program.
When yet another set of pathways was proposed—the Rural and Northern Immigration Pilot and the Municipal Nominee Program—IRCC took only some of the lessons from the Atlantic pilot. Employers would no longer be in charge: only economic-development agencies and municipalities would screen applicants. The emphasis on settlement plans was gone. One thing that didn't change is that many people with no experience in immigration law or practice would be tasked with designing, funding, and running the programs.
Leigha Horsfield was one of them. She is the executive director and general manager of Community Futures North Okanagan, a nonprofit in Vernon, BC, that helps promote economic development across the northern tip of the Okanagan Valley. The group, which offers employment counselling and business consulting and administers more than $1 million in development loans and grants, applied to the Rural and Northern Immigration Program on a lark. "I knew nothing about immigration," Horsfield recalls. "Absolutely nothing." Being chosen was the first surprise. The second was that there was no funding.
Applicants faced with over 100 different paths to Canada can have a hard time figuring out which may work for them.
In 2019, the agency in Vernon was one of eleven in rural or northern communities selected to pilot the new program. Each agency had a bespoke approach to fill labour shortages in those locales: Sudbury looked for applicants working in mining and tourism while Thunder Bay originally searched for nurses and pulp-mill operators. Requirements for education, language, experience in Canada, interviews, and visits were all set locally. Horsfield's primary goal was to ensure that newcomers stayed: her program gives extra points to temporary workers already living in the area and applicants with relatives in the area. But designing, launching, and running new immigration programs was a stunning amount of work for little economic-development agencies in rural Canada.
Horsfield scrounged up provincial funding for the program and hired a coordinator to sort through thousands of profiles, answer hundreds of emails, verify documents in dozens of applications, and select candidates. The coordinator received a week of training. (In comparison, federal visa officers typically get a year of training before deciding on applications.) Ottawa had allowed Community Futures North Okanagan to recommend up to 100 applicants for permanent settlement each year, but almost one year after its launch, the agency in Vernon had recommended only twenty-four. The experience with Community Futures is not unique. It's not just a lack of training and funding that hampers some programs: applicants faced with more than 100 different pathways to Canada can have a hard time figuring out which ones may work for them. In Vernon, more than 10,000 applicants filed profiles on the organization's website when it went live, early last year, but most hadn't understood the program and didn't qualify.
In 2017, Daniela Castro Luna came to join her uncle as a temporary worker on a mushroom farm near Whitby, Ontario. She'd dropped out of law school two years earlier with the intent of moving to Canada. The reason for coming, she says, was simple: "In Guatemala, too many people are looking for jobs." She had to leave behind her infant daughter, Ariana Victoria, who stays with Castro Luna's mother when her own mother is in Canada. Castro Luna visited her daughter in 2018, but now she's counting on one of Canada's newest niche programs to end her transcontinental commute. The Agri-Food Pilot offers permanent residency to people who work in year-round agriculture, like Castro Luna. "All I want is to bring my baby to Canada, and my mom," she says. "I want to make a better life for them."
Her uncle, Erick de la Rosa, has been working on mushroom farms in Canada off and on since 2012. He too is betting on the Agri-Food Pilot to bring his family—his wife and seven-year-old son—to Canada. "I want to be in Canada forever," he says. Neither one, however, is sure the new program will work.
Nor is Janet Krayden, the woman who dreamed the program up. The pilot doesn't decentralize immigration processing—applicants are chosen by the department of immigration—but it makes employers in specific industries the gate-keepers of who can apply. It restricts applicants by both industry and type of work. Krayden, of the Canadian Mushroom Growers Association, worked for four years to convince federal officials to launch the program. In December, she said, she hadn't been able to find a single person who had applied for immigration through the program, which was launched last May. She blamed unrealistic federal demands—like requiring original high school diplomas from remote villages—and complicated paperwork for the delays.
Decentralized and niche immigration programs marked a shift in both who selects the next Canadians and what kind of people the country wants to attract. For example, federal immigration programs tend to favour managers and white-collar workers with university degrees who are fluent in English or French, while new initiatives often favour foreign workers who require fewer credentials—snowmobile mechanics in Labrador, nursing home attendants in Alberta, or dishwashers in British Columbia. Some of the programs focus on recruiting workers from overseas while others focus on foreign workers who are already here on temporary permits.
In some cases, the programs offer permanent residence to some of Canada's most disadvantaged workers. Many temporary workers can stay in the country only if they keep working for the employer who sponsored them, and some are required to live on the job. During the pandemic, many migrant workers shared crowded bunkhouses and were banned from leaving their farms. More than 1,300 contracted COVID-19, including more than thirty in one mushroom farm alone. And, while these immigration programs were intended to be a boon for workers, they've instead been plagued by complexity. De la Rosa has been looking at permanent resident programs for years but hasn't been able to figure out which programs, if any, would work for him. "They tell me, if I do an English test here, this program will make me a permanent resident. I hope so. I don't know."
Montreal immigration lawyer David Cohen employs more than a dozen people to track Canada's shifting immigration opportunities. His website, CanadaVisa, is one of the few up-to-date public lists of Canada's many immigration programs. The site's newsletter, run by Kareem El-Assal, director of policy and digital strategy, has more than half a million regular readers. "David has been working in immigration for more than forty years, and I have been for more than ten years," El-Assal says. "We are immersed in it, but it is impossible to keep up." Not only is there no official list of programs, many of the decentralized and pilot programs are started and shut down with little notice. Now, says El-Assal, imagine trying to sift through the criteria for more than 100 programs spread across more than a dozen websites when your first language is not English or French. "It's very difficult—almost impossible."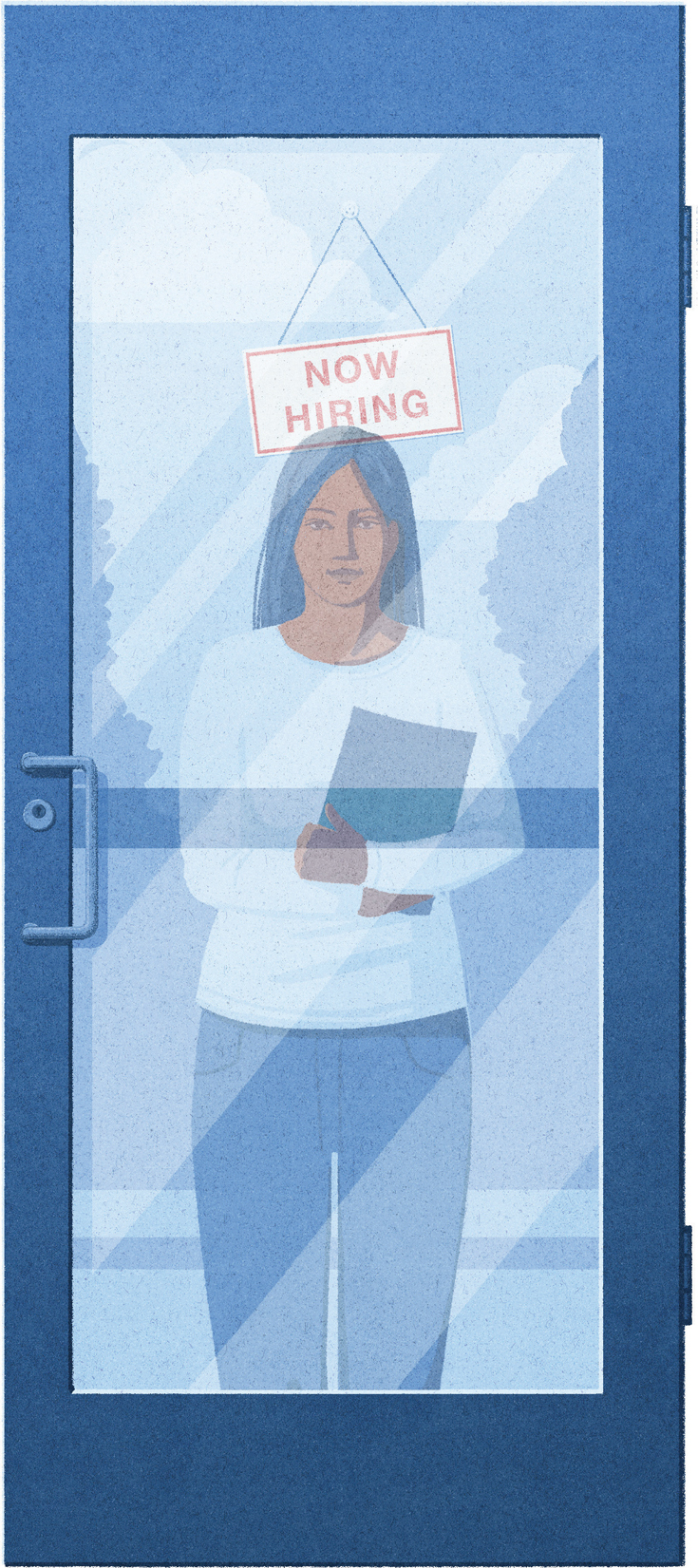 Naomi Alboim is more positive about the decentralized approach to immigration today. IRCC has tackled a few of the problems, killing off some programs with low application numbers and retention rates—and those hampered by allegations of fraud—while adding more oversight to others. It has set basic eligibility standards for most streams, which eliminate some of the jurisdiction-shopping by newcomers. The consistency means immigrants are less likely to select a pathway with an easier application only to move to a bigger city once they have been accepted. But one of the most important changes has happened in the provinces: they developed expertise and a core of skilled bureaucrats who now have experience devising and delivering immigration programs. A 2017 federal evaluation of Provincial Nominee Programs reported that most of the issues identified in the early stages had been resolved.
The decentralization of immigration has also succeeded in its primary goal: to fight population decline outside the largest metropolitan areas by distributing newcomers across the country. Twenty years ago, only one in ten permanent residents settled outside of Ontario, Quebec, or British Columbia. By 2019, the share of immigrants arriving in the rest of Canada had tripled to almost 30 percent.
Newcomers are also settling for longer in the places where they first arrive: retention rates outside Ontario, Quebec, and BC are steadily rising. For those approved through PNPS, retention has topped 90 percent in some places. An October 2020 analysis of the Atlantic Immigration Pilot suggests it has also improved retention. That program attracted more than 4,000 new immigrants in 2019, more than twice as many as the year before, though there's no data yet about how many stayed in the region.
Derible, who has since left federal service, knows the Atlantic Immigration Pilot didn't roll out as planned, but he thinks it helped forge a new future for Canada. "There is no perfect solution to anything," he says. "It's definitely a B grade, but that B grade brought thousands of new people to the Atlantic region."
The complexity of the system remains a problem. Some would like IRCC to offer centralized information about the kaleidoscope of programs; others want a single portal for all program applications. Those changes aren't in the pipeline. "The reason why Canada has a great immigration system isn't because we have figured out one amazing program," El-Assal says. "It's that many programs together fill economic needs and cater to a greater pool of applicants . . . . Now, selection is much more diverse, and you don't even need a university degree anymore . . . . It has allowed Canada to open its doors to a greater talent pool."
This is not the first time Canada has led a radical policy innovation in immigration. In 1967, it became the first country in the world to use a points system to select permanent residents. In 1979, it became the first country to allow groups of private citizens to sponsor refugees. Both of those innovations were copied elsewhere. International experts are looking at this latest innovation too, not just because of how it gives Canada an edge in the competition for new immigrants but also because of how it may be affecting public opinion.
The fact that so many Canadians have a stake in the immigration system makes a really big difference.
Canada has largely avoided the divisive immigration debates that have riven its closest allies: the United Kingdom, the United States, and Australia. A Gallup poll shows that Canada is more welcoming to immigrants than any other country in the world. The Environics Institute for Survey Research has been polling Canadian attitudes about immigration for four decades and reports a remarkably steady rise in support for immigration since 1998—the year the push for decentralization really began.
In a widely cited 2016 report for an international policy institute, Daniel Hiebert, a professor emeritus of geography at the University of British Columbia, argued that the decision to shift responsibility for selecting and settling immigrants away from the federal government has been an important factor in creating the resilience of public support for immigration. "The fact that so many Canadians, through so many different pathways, have some kind of a stake in the immigration system, that makes a really big difference," he says. "Lots of jobs depend on it. Lots of public thinking goes into it."
In the 1980s, roughly 70 percent of Canadians thought the country accepted too many immigrants, according to Environics' annual polling. Today, that number is down to 27 percent, with 84 percent believing immigrants are good for the economy. Xenophobic incidents do occur in Canada, and immigrants are more likely than nonimmigrants to face discrimination on the basis of language, ethnicity, culture, and religion. But political parties that have based national campaigns on anti-immigration platforms have failed on election day. The most recent leader to try—Maxime Bernier, founder of the People's Party of Canada—won less than 2 percent of the vote in 2019.
Six months into the pandemic, in its annual survey of Canadians, Environics found the highest levels of support for immigration ever recorded. Support had increased in every region, in every demographic group, and among members of every political party. More than half of those surveyed agreed that Canada needs more immigration to boost its population.
Decentralizing immigration programs also affects local politics. Robert Vineberg, the former director general of the immigration department's Prairies and Northern Territories Division, points out that anti-immigration movements in other countries have been spearheaded by local politicians in rural areas. That's unlikely to happen in Canada, he says, because provincial leaders are increasingly in charge of immigration programs, so they would be able to criticize only themselves.
El-Assal and Cohen both agree that the decentralization of immigration decisions has helped build support for immigration across Canada. But they don't think that's the whole story. Canada's strong social programs and relative wealth play a role too. "If you are providing a high standard of living to people born in Canada, they are less likely to be looking over their shoulders to see how immigrants are impacting the country," says El-Assal. "If I have a high standard of living, I'm not going to be too apprehensive about that." These same factors, however, haven't prevented public opinion from turning against immigrants in the US, Australia, and the UK.
A paper by Queen's University professor Keith Banting reminds us that we should not assume that public support for immigration is simply baked into Canadian culture: "The challenge of sustaining public support for immigration rests not only with the ministers responsible for immigration and multi-culturalism but also with ministers of finance and economic development. The ability of governments to preserve low levels of unemployment and—by extension—to foster Canadians' faith in the economic benefits of immigration is also critical."
What El-Assal doesn't mention is that Canada's immigrant population is increasingly reflected in the political class. When the minister of immigration sat down with the president of the Canadian Labour Congress to discuss the construction-worker pilot program, both were men born abroad who had come to Canada, alone, at age sixteen. Hussen arrived as a Somali refugee; CLC president Hassan Yussuff was sent by his parents from Guyana to live with his brother in Toronto. "Knowing that I had to come to this country as an immigrant, I had a sense of affinity to people and their status," Yussuff says.
Hussen was then one of four cabinet ministers born outside the country and one of forty-seven immigrants sitting in Parliament, according to a Hill Times analysis. In Ottawa, there was plenty of personal experience at the political level with the advantages of robust immigration and the dangers of cultivating xenophobia. As for the CLC program, Yussuff says it took him a long time to wrap his head around why the organization should get involved in immigration—then he realized it was an issue of protecting exploited workers. The public rollout of the program was low-key and careful: no one used the word amnesty. Still, he was glad there was no controversy. The CLC helped thirty-four out-of-status construction workers and their families apply for permanent residence last year; fifteen of those have already been approved and are on the path to apply for citizenship by 2023.
Yussuff says there are 500,000 to 1 million undocumented workers in Canada. He sees the tiny GTA construction-worker program as a test of something that could bring hundreds of thousands of workers into the Canadian fold—and help boost the economies of towns, provinces, and regions from sea to sea to sea. "I am hoping in my heart of hearts that Canadians see this for what it is—an initiative to try to resolve the uncertainty in the lives of so many people who are in our country in the recognition that Canada is a unique place." 
April 20, 2021: A previous version of this story stated that CanadaVisa is the only up-to-date list of Canada's many immigration programs. In fact, it is one of a few such public lists. The Walrus regrets the error.