When I was a kid, my dad would take me to work with him. He was a contractor who specialized in installing and fixing appliances. I remember spending hours in his work van, handing him tools at work sites, fixing TVs, and putting up wallpaper.
My parents, who were immigrants from Jamaica, never made me feel as if there was anything I couldn't do because I was a girl. I grew up in a single-parent household with my mom. I loved playing with Legos and tinkering with things. If the TV broke down, I would figure out how to fix it.
Some early career choices led me to work in corporate communications and marketing for about fifteen years. When I met my husband, who was a roofer, I saw the opportunities in his trade. A year after we got married, I started a roofing company. I realized I had a knack for construction. A lot of people think blue-collar workers are unsophisticated, but you have to be quite educated to do what we do. You need to use math; you need to know how to take measurements and how to speak to clients. You need common sense, attention to detail.
I hadn't realized construction was so male dominated until I couldn't get certain jobs. One time, after a phone interview for a site manager position—which went well—I was invited to an in-person meeting. I wore my natural hair in an Afro. When the recruiters saw me, they made what I call "racist face"—that look when someone seems shocked you're Black. I knew I wasn't going to get a fair chance. I also knew some of these guys just don't want to take orders from a woman.
I went home very hurt. I talked to my mom, and she told me how she had experienced the same thing after she came to Canada. She changed her accent to make her voice sound more "Canadian" over the phone. When she interviewed for jobs in person, she was often told the position wasn't available anymore. This kind of systemic racism has been going on for a long time. We're just now starting to recognize it for what it is.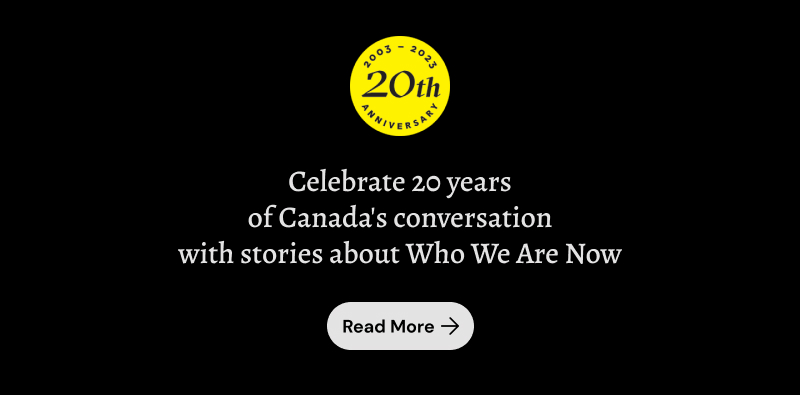 When my mom was diagnosed with lung cancer, we were told she had less than a year left to live. I began to ask myself, "What do I want to achieve with the time I have left?" I wanted to get away from the sexism and racism I saw in construction. Before she died, in November 2020, my mom encouraged me to start my own business. In 2021, I rebranded my company as EthelFox Construct Group. It's named after my mom, Marian Ethel Osbourne, and my youngest daughter, Fox. Running a company can be stressful, but now I have control over my destiny. I haven't been refused a job by a client because of my race or gender. My clients, most of whom are white, are just excited to work with me.
The pandemic did not affect my business because we were mostly doing residential projects. But the sector, like so many others, is facing a worker shortage. There are trades that are struggling because there aren't enough trained workers to replace those who are retiring. It's hard to find a good framer or tile setter. You try to find a carpenter, you'll be looking forever. It benefits the country for us to recruit more women and people who are Black, Indigenous, or other people of colour into the trades.
To do that, we need to make this industry a place where BIPOC people and women feel welcome. There have been reports over the past few years of some construction workers in Toronto and in several places in the US finding nooses at their job sites, presumably put there to threaten Black people. Imagine going to work as a Black person and finding that. We also need to change the way people view the trades. If kids are taught to see construction workers as underachievers, they won't choose this career.
I bring my youngest daughter to work sites the same way my dad did. My job as a parent is to give her the tools she needs to connect with her gifts. I hope she'll explore every possibility in her career.
As told to Leila El Shennawy.