Board Members
Jodi Butts, Chair

Toronto, Ontario

Jodi is a Partner at Watson, Canada's largest governance consultancy, and brings more than twenty years of experience in governance and law, working with public and private corporations, public sector entities, member-based organizations, regulatory bodies, and not-for-profit organizations. Jodi brings deep governance expertise gained from her experience as a lawyer, CEO, senior executive, and as a director of public, private, and not-for-profit corporations. She holds a BA (English literature and history) from the University of Windsor and a bachelor of laws from the University of Toronto, where she also received her master's degree in Canadian history. And what Jodi really cares about – her family, hiking, and Windsor.


Shari Austin, Vice-Chair

Toronto, Ontario

Shari is a social impact and philanthropy consultant, working with companies, organizations, and people interested in social change. Most of her career was spent at RBC, in roles spanning payments, regulatory affairs, compliance, and risk management. Before retiring from the bank in 2015, she spent eight years as Vice President of Corporate Citizenship at RBC and Executive Director of the RBC Foundation. She has been an active board member of The Walrus Foundation since 2015, cares deeply about independent journalism, and has great admiration for good writing in all its forms. Shari lives in Toronto. Her favourite activities are reading, cooking for family and friends, and traveling.


Chima Nkemdirim, Vice-Chair

Calgary, Alberta

Chima was recently the Vice President of Government Relations at Shaw Communications where he was responsible for managing Shaw's government relations activities at the federal, provincial and municipal orders of government. Prior to Shaw, Chima served as the Chief of Staff to the Mayor of Calgary, Naheed Nenshi, and was a Partner at Fraser Milner Casgrain LLP (now Dentons LLP) in the Capital Markets Practice group. Chima is an active volunteer in the community and currently serves on the boards of Arts Commons, the Calgary Foundation, Calgary Arts Development and The Black Opportunity Fund. In 2011, was appointed as King's Council by the Government of Alberta for his contributions to the legal profession and the community. In 2012, he also received the Queen Elizabeth II Diamond Jubilee Medal for his contributions to Canada and in 2023 he received the Queen Elizabeth II Platinum Jubillee Medal for his contributions to the Province of Alberta.


Stephen Atkinson

Montreal, Québec

Stephen is a trusted risk management and insurance adviser to some of the largest financial institutions, technology firms, and public sector actors  in Canada. Through his involvement in various causes, including The Walrus, Stephen aims to help Canadians live, work, and learn in a progressive, inclusive environment. He is passionate about helping new Canadians integrate and, more importantly, feel included. Stephen is a graduate of Middlebury College in Vermont, USA, majoring in economics, and he completed a master's of business administration at the John Molson School of Business, Concordia University, Montreal. He lives in Montreal with his wife and three children. Fun fact: Stephen is an avid heavy metal music fan.


Miro Cernetig

Vancouver, British Columbia

Miro is an award-winning journalist and filmmaker who has reported from around the world, serving as a national and foreign correspondent for the Globe and Mail, Toronto Star, and Vancouver Sun. His documentaries have been broadcast by National Geographic, the CBC, and many other networks. In 2010, he opened the brand and media production firm Catalytico, bringing his proven storytelling and public policy knowledge to building companies. The dozens of brands he has helped build and execute have been instrumental in winning public and regulatory approval as well as raising investment interest for endeavours that are today valued at billions of dollars. He is also a co-founder of CityAge.com, a global network of leaders building the world's cities.


Shakir Chambers

Toronto, Ontario

Shakir has worked in and around federal and provincial politics for the past decade and is currently a lobbyist at Earnscliffe Strategies in Toronto. A highly sought-after political commentator, Shakir provides regular analysis on national outlets for television, radio, and print. As an advocate for the Black community, he is passionate about mentoring Black youth with an interest in politics and public affairs. He holds two master's degrees from Western University and pursued his PhD in Canada–China relations at Carleton University.


Ira Gluskin

Toronto, Ontario

Ira Gluskin is the Chief Investment Officer of Irager + Associates Inc., a family office, overseeing strategy and investments. He is the co-founder of Gluskin Sheff + Associates Inc., one of Canada's pre-eminent wealth management firms. He served as the firm's President and Chief Investment Officer from 1984 to 2009 and as a Director and the Vice-Chairman through to 2013. Prior to co-founding Gluskin Sheff, he worked in the investment industry for twenty years. He currently also serves on the boards of Tricon Capital Group, European Residential Real Estate Trust, and First Capital REIT. Fun fact: despite the evidence, he remains optimistic about his golf future.


Åsa Kachan

Halifax, Nova Scotia

As a lover of great novels and defender of the freedom to read, Åsa spends her days at Halifax's beautiful public library, where she has been the CEO and Chief Librarian since 2014. Before that, she spent ten years as the Assistant Vice-President, Enrolment Management and Registrar, at Dalhousie University. In addition to her role as Chair of The Walrus's Educational Review Committee, she is currently the Chair of the Canadian Urban Libraries Council and serves on the Governing Council for the Social Science and Humanities Research Council. Åsa can often be found with knitting in hand, cycling up a mountain with her partner and pals, or baking her famous (and delicious) Swedish cinnamon rolls (kanelbullar)—but never all at the same time.


Claire Lanctôt

Stanbridge East, Québec

Claire is Partner and co-owner at Les Jardins d'Arlington, a family-owned organic farm she runs in the Eastern Townships of Quebec with her husband, Nasser Boumenna. She became an organic farmer after more than twenty years as a senior finance executive working in international banking, telecommunications, software, printing, and media (with Scotiabank, Bell Canada International, Yellow Pages, Quebecor World, and Transcontinental, among others). While she has developed a passion for agriculture, land conservancy, community engagement, and impact investing as an organic farmer for the past fifteen years, she continues to leverage her M&A and corporate finance expertise by supporting entrepreneurs and organizations as a consultant, coach, and board member in these areas.


Jennifer F. Longhurst

Toronto, Ontario

Jennifer is a business law partner at McCarthy Tétrault LLP in Toronto, and a co-head of the firm's corporate governance and critical situations and shareholder activism practices. She is an industry leader and strategic adviser in M&A, shareholder activism, and corporate governance, advising business leaders, boards, committees, and investors in these areas across industries. Jennifer is active in the business community as a thought leader, speaker, educator, and representative on industry committees and boards, including serving as a past adjunct professor at Osgoode Hall Law School's professional development LLM program and as past Chair of the Ontario Securities Commission's Securities Advisory Committee.


Zai Mamdani

Calgary, Alberta

Active both in the corporate and nonprofit sectors, Zai has provided leadership and guidance at Strategic Group, the company she co-founded,by supporting the organization's vision for community partnerships and corporate sponsorships. Looking for ways to use philanthropic dollars to make lasting economic impact, she established the YYC Food Security Fund, which raises money to finance innovative solutions to the systemic issues facing our community's food security challenges. Zai is an ardent supporter of organizations that promote vibrant, thriving, and inclusive communities and strongly believes that arts and culture are key to inclusion and belonging. She is currently a Member of the Board of Governors for Glenbow Museum, Member of the Board of Directors for the Centre for Newcomers, and a Board member with the Institute for Canadian Citizenship where also Chairs the Development Committee.


Darrel J. McLeod

Sooke, British Columbia

Darrel J. McLeod is Nehiyaw (Cree) from Treaty 8 territory. He has been a French immersion teacher, School Principal, Director of a curriculum centre, Executive Director of Education and International Affairs at the Assembly of First Nations, and federal Chief Negotiator and is now an acclaimed author. His first memoir, Mamaskatch: A Cree Coming of Age, won the Governor General's Award for non-fiction; its sequel, Peyakow: Reclaiming Cree Dignity, was shortlisted for the Writers' Trust Prize for Nonfiction in 2021 and other important awards. Darrel is also a seasoned jazz singer. Fun fact: he is a trained standup comedian too.


Scott Mullin

Toronto, Ontario

Scott started his career in the foreign service, what is now called Global Affairs Canada, and served in Hong Kong, Nairobi, Beirut, and Tehran. His first posting was in Hong Kong as head of the immigration team that sent thousands of Vietnamese "boat people" to Canada. His role is profiled in a Historica Heritage Minute. Scott worked as the TD Bank Group's Vice-President of Corporate Citizenship, led its ESG (environment, social, and governance) strategy, headed its community giving, and was very active in developing the bank's diversity agenda. He was awarded a 2012 Queen's Diamond Jubilee Medal, received the 2015 Harry Jerome Diversity Award from Toronto's Black Business and Professional Association, and was honoured with the 2017 Lifetime Achievement Award by Start Proud, an organization that facilitates the professional development of LGBTQ students.


Rosemary Phelan

Toronto, Ontario

Rosemary is the co-founder of Bhutan Canada Foundation and currently a board member of the Bhutan Foundation based out of Washington, D.C., working to support the people of Bhutan to reach their full potential by developing local capacity and facilitating global support. She has been a frequent visitor to Bhutan and looks forward to a renewed philanthropic role in the country. She also sits on the Gardiner Board, the governing body responsible for the overall management of the affairs of the Gardiner Museum. Rosemary is the VP of Cara Holdings, a fifth-generation family company as well as a Phelan Group Shareholder.


Ray Samuels

Burlington, Ontario

With over thirty-five years of experience as a senior executive and co-founder of multiple businesses, Ray has driven the success of start-ups, turnarounds, and high-growth companies in diverse industries such as telecommunications, natural gas, electricity, home services and financial services. He is honoured to have received prestigious awards, including the Jackie Robinson Fortitude Award and the Diversity Advancement Network Black Business Award. Additionally, he is proud to serve as the National Referee Coach for Canada Basketball, contributing to the development of officials in the sport.

---
Educational Review Committee
Chair
Åsa Kachan
Vice-Chair
Mark Migotti (University of Calgary)
Madhur Anand (University of Guelph), Kiran Banerjee (Dalhousie University), Benjamin Berger (Osgoode Hall Law School, York University), Randy Boyagoda (University of Toronto), Lea Caragata (University of British Columbia), Nadine Caron (University of British Columbia), David Cramb (Toronto Metropolitan University), Logan MacDonald (University of Waterloo), Fenwick McKelvey (Concordia University), Angela Misri (Toronto Metropolitan University), Tokunbo Ojo (York University), Annette Schultz (University of Manitoba), Zoe Todd (Carleton University)
---
National Advisory Council
Siri Agrell, Ian Alexander, Zahra Al-Harazi, Shelley Ambrose, Charlie Angelakos, Maxine Bailey, Bruce Bennett, Diane Blake, Helen Burstyn, Cameron Charlebois, Paul Cohen, Heather Conway, Clint Davis, Michael Decter, John Delacourt, Rupert Duchesne, Martha Durdin, William Fox, Roger Garland, Emmanuelle Gattuso, John Geiger, Marina Glogovac, Blake Goldring, Elizabeth Gomery, Francesca Grosso, David Harrison, Dr. Eric Jackman, Tom Jackson, Roberta Jamieson, Donald K. Johnson, Lucille Joseph, Mark Kingwell, Chethan Lakshman, Janelle Lassonde, Gerald Lazare, D'Arcy Levesque, James Little, Louise MacCallum, Hugh MacKinnon, Bruce MacLellan, Roxanne McCaig, Robin McLay, Anna Porter, Julian Porter, Justin Poy, Karen Prentice, Irfhan Rawji, Gretchen Ross, Pierre Santoni, Ray Sharma, Niigaanwewidam James Sinclair, Gillian Smith, Lee Smolin, Helga Stephenson, Mira Sucharov, Anne Sutherland, John Tory Jr., and Aritha van Herk.

---
The Walrus gratefully acknowledges the support of the Government of Canada, provided through the Canada Periodical Fund of the Department of Canadian Heritage, the Ontario Creates Magazine Fund, the Ontario Arts Council, and the RBC Emerging Artists Project.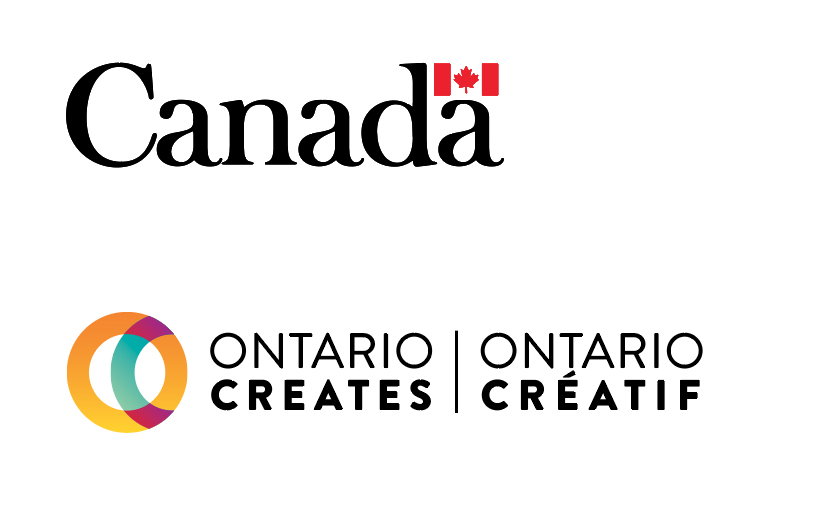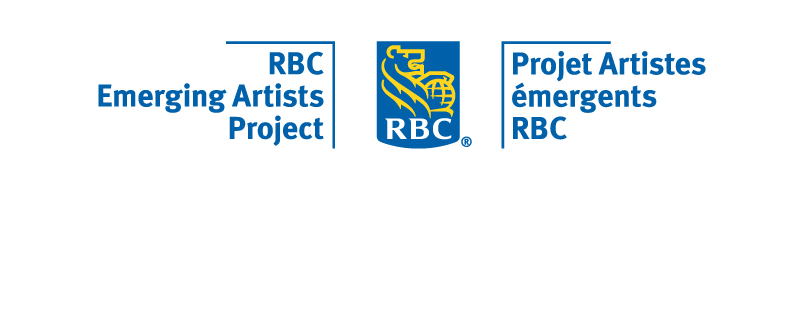 The Walrus Foundation is a registered charitable nonprofit with an educational mandate to create forums for conversations on matters vital to Canadians.
Charitable Registration Number: No. 861851624-RR0001