Meet Tomorrow's Visionaries
6 cities. 36 visionary ideas. Book your tickets now.
---
---
The Lieutenant Governor's Visionaries Prize was announced in September 2016 by the Honourable Elizabeth Dowdeswell, Lieutenant Governor of Ontario, and is being administered in partnership with the Walrus Foundation. The prize was created to give Ontario's most creative thinkers a forum for tackling the challenges that Ontarians and Canadians will face over the next 50 years—and to give them a chance to present their solutions in front of a panel of the province's thought leaders.
Since the announcement of the prize, Ontarians from across the province have submitted ideas in six categories: Reconciliation, Governance, Inclusive Prosperity, Environmental Stewardship, Social Cohesion, and Scientific and Technological Innovation. This fall, these finalists—six from each category—will present their ideas at public events in six cities across Ontario; their visionary ideas reimagine police reform, housing, sustainability, and other pressing issues.
Finalists will showcase their visions in front of an audience that will include policy makers, industry leaders, and a panel of expert judges. Audience members will play a crucial role: they'll help choose the category winner through a round of live voting. At each event, a winner will be declared—all six category winners will receive $2,500, a spread in the pages of The Walrus magazine, and recognition from the Lieutenant Governor of Ontario.
---
FINALISTS BY CATEGORY
RECONCILIATION
Beaudoin, Gaylen
Bertschmann, Jessica
Intahchomphoo, Channarong
Kratochvil, Eva
Lalonde, Dianne
Rumboldt, Jessica
GOVERNANCE
Couvrette, Alana
Lang, Gregory
Leung, Frances
Mager, James
Singh, Ryan
Wlodarek, Leah
INCLUSIVE PROSPERITY
Ariyakumaran, Rishikesh
Bednar, Vass
Bray, Cierra
Singer, Tim
Langdon, Terri-Lynn
Young, Graeme
ENVIRONMENTAL STEWARDSHIP
Abou-Rabia, Yasmine
Jaiswal, Charu
Kennedy, Erin
Lee, Shannon
Luba, Andrew
Seaward, William
SOCIAL COHESION
Abdulla, Adil
Ahmad, Nazish
Cullen, Emily
Hossack, Andrea
Parent, Rachel
Zhu, Angela
SCIENTIFIC AND TECHNOLOGICAL INNOVATION
Abell, Brent
Cant, Ryan
Hyodo, Brian
Li, Carter
Mykhaylova, Natalia
Shahid, Sadaf
---
---
Judging Panel
HEAD JUDGE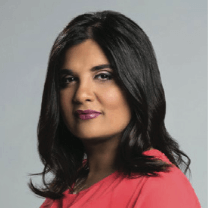 Piya Chattopadhyay
Host of CBC's Out in the Open
RECONCILIATION
Laurie Robinson
Special Advisor to the Deputy Minister on Indigenous Issues, Ministry of Advanced Education and Skills Development
ENVIRONMENTAL STEWARDSHIP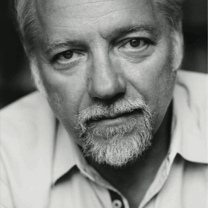 Edward Burtynsky, OC
Photographer, Co-Director of Watermark
GOVERNANCE
Steve Paikin, OC, OOnt
Host of TVO's The Agenda
SOCIAL COHESION
Sanjay Khanna
Futurist, expert in change management, resilience, and innovation
INCLUSIVE PROSPERITY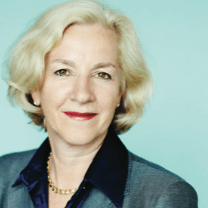 Annette Verschuren, OC
Former President of Home Depot Canada, CEO of NRStor Inc.
SCIENTIFIC AND TECHNOLOGICAL INNOVATION
Ilse Treurnicht
CEO of MaRS Discovery District

---
About the Walrus Foundation
The Walrus Foundation is a registered charitable non-profit organization with an educational mandate to create forums for conversations on matters vital to Canadians. The foundation is dedicated to supporting writers, artists, ideas, and thought-provoking conversations. We achieve these goals across multiple platforms by publishing The Walrus magazine ten times a year in print, tablet, and mobile editions; curating the national series of Walrus Talks and leadership dinners; posting original, high-quality content daily at thewalrus.ca; and creating other digital projects. The foundation also trains young professionals in media, publishing, and non-profit development. The foundation is the implementation partner for the Lieutenant Governor's Visionaries Prize.
About Ontario150
In 2017, Canada will celebrate the 150th anniversary of Confederation. As a founding province of Confederation, Ontario will be marking the occasion by supporting events and programs across the province that celebrate our diversity, encourage Ontarians to get involved, and leave a lasting legacy for communities across the province to enjoy. This is a chance to reflect on our history and look ahead toward the next 150 years in Ontario. The Ontario150 program is intended to engage Ontarians of all ages, but especially our youth, who will help lay the groundwork for strong economic, social, and cultural legacies for the next generation.
---
Email us at [email protected] if you have any questions.
Pour lire ceci en français, cliquez ici.