The Walrus sparks conversations about Canada and its place in the world. We publish a national magazine eight times per year along with exclusive daily content at thewalrus.ca. As Canada's most honoured magazine, we attract high-value audiences and premium advertisers such as Rolex, Subaru, TD Bank Group, and the Gardiner Museum.
The Walrus is a celebrated Canadian publication featuring unique perspectives that provoke thinking and engagement. At thewalrus.ca and in our monthly print magazine, we explore issues related to technology, politics, business, the environment, and arts and culture. We attract influential audiences, offer clients custom-content services across all media platforms, and have extensive experience working with a variety of industries.
To discuss how we can assist your marketing, please contact our Advertising & Sales Manager, Paul Jaramillo.
---
Media Kit
Audience Highlights
Educated: 53% of our readers have either a master's degree, PhD, JD, or MD.
Affluent: We reach Canada's wealthiest segment: cosmopolitan elites (average HHI $470K+).
Trusting: With a 96% trust rating, we are Canada's most-trusted news source, ahead of the CBC and The Globe and Mail (95% and 92%, respectively).
Influential: Our audience includes MPs, senators, and Canada's industry leaders.
Loyalty: At 84%, our subscriber-renewal rate is near the top of the industry, inlcuding 25% who have been with us for over ten years.
Total Monthly Reach: 579,000
Sources: Google Analytics, CCAB, Mailchimp, Magazines Canada, and Proof Inc. Audience Survey. Includes duplication across all platforms.
---
Average Monthly Reach: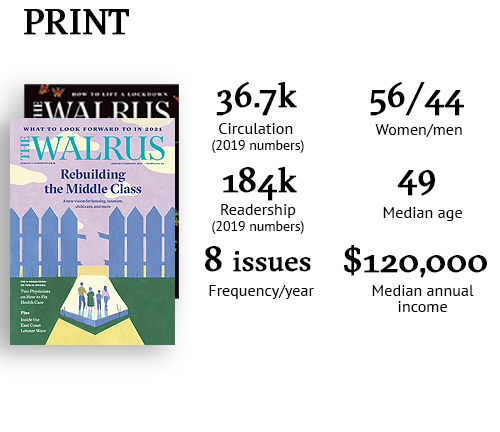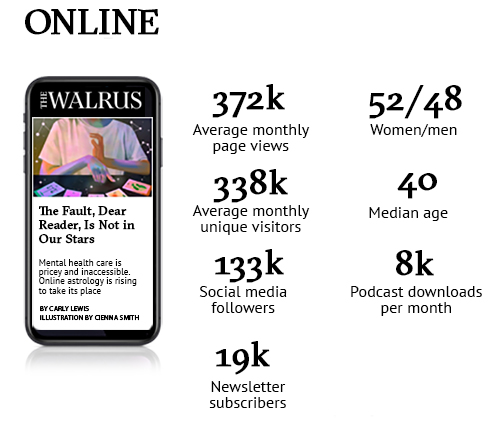 Sources: Google Analytics, CCAB, Mailchimp, and Magazines Canada. Includes duplication across all platforms.
---
Opportunities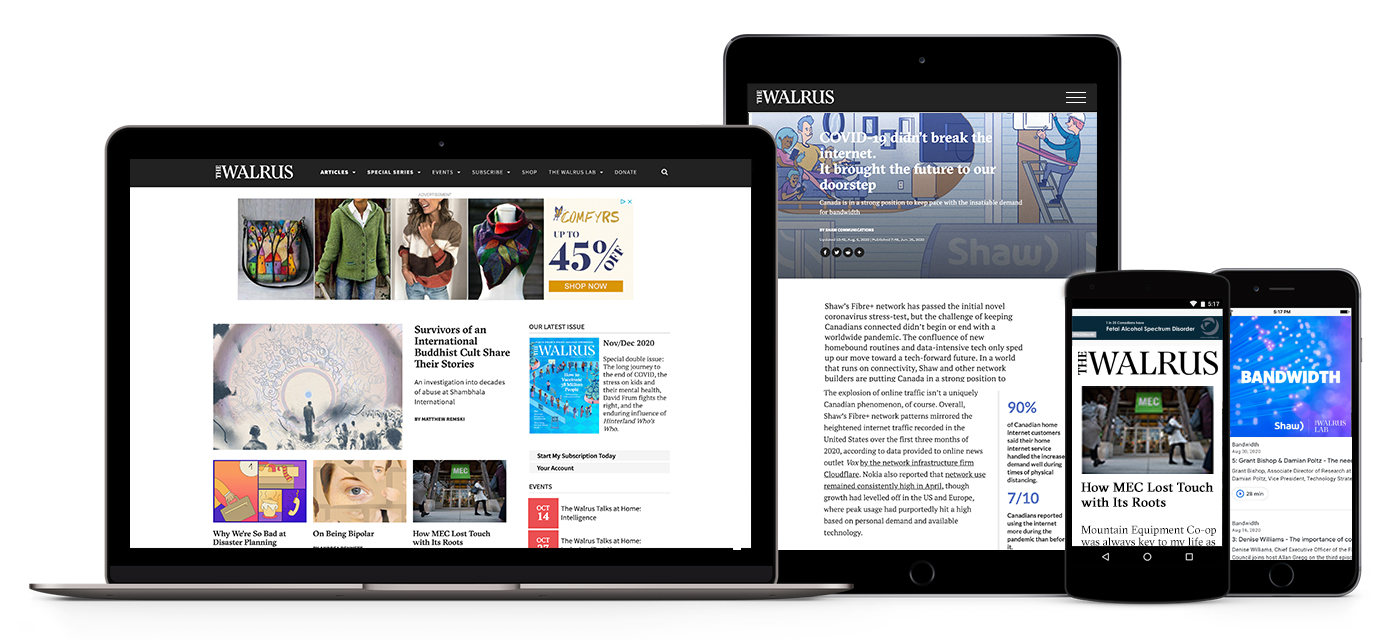 We offer custom content, podcast production and sponsorship, paid posts, plus big box ads, leaderboard ads, and skyscraper ads on our website and in our newsletters.
We accept all standard ad units and can design custom ads to suit your needs.
---
Contact Us
Rates, production schedules, deadlines, specs, and all other inquiries: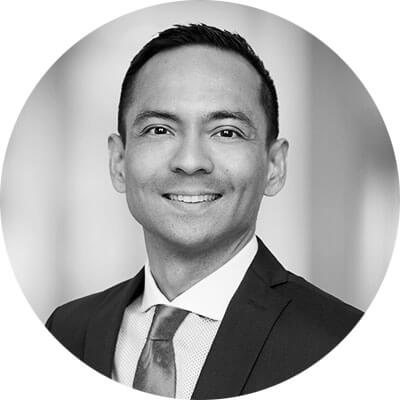 Paul Jaramillo
Advertising & Sales Manager