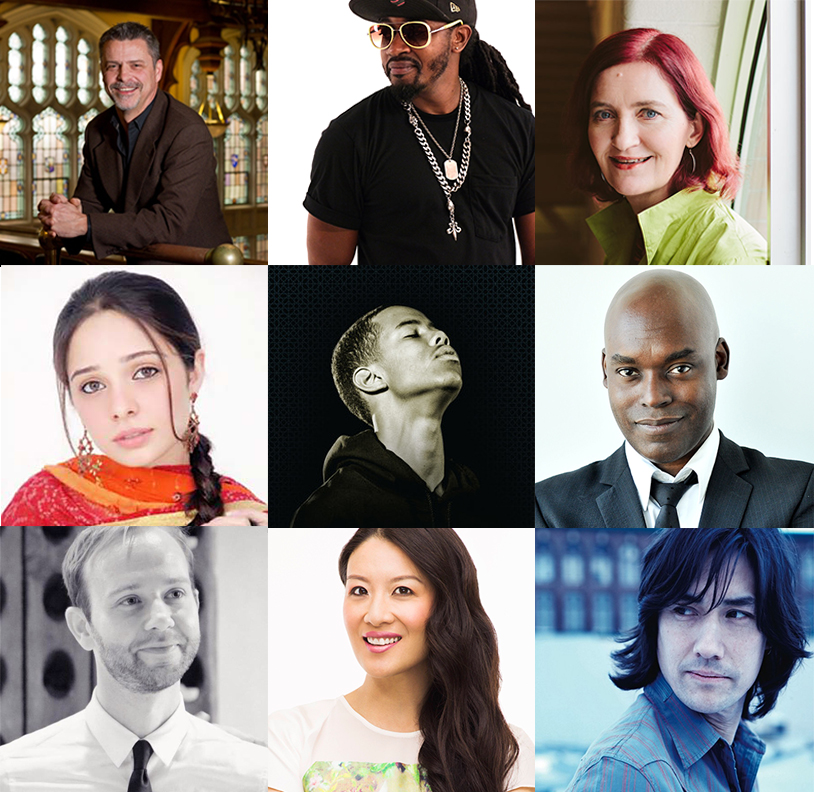 Featuring:
Mustafa Ahmed, poet
Cameron Bailey, Toronto International Film Festival
Emma Donoghue, author
Joel Faflak, director of the School for Advanced Studies in the Arts and Humanities, Western University
Juggun Kazim, actor, model, television host
Elaine Lui, blogger and author of Listen to the Squawking Chicken
Brian Paschke, industrial design lead, BlackBerry
Saukrates, artist and musician
David Usher, singer-songwriter and author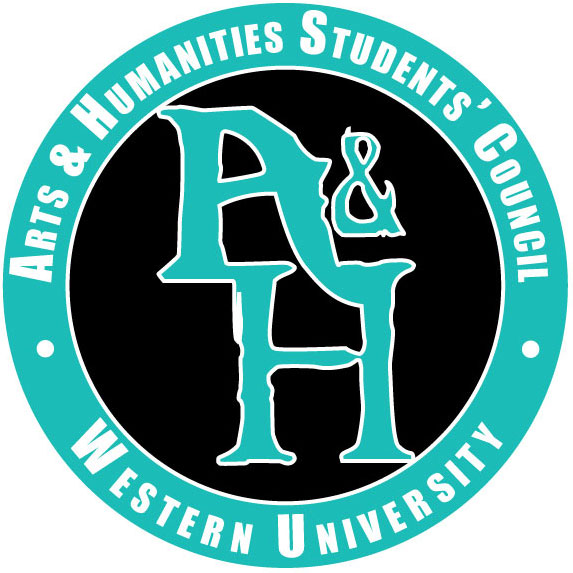 Mustafa Ahmed started writing at the age of ten as a means of expressing himself and reflecting on society. His poetry touches on the subjects of poverty, drugs, violence, and immigration. Living in Regent Park, Canada's first inner-city housing project, Mustafa was exposed to the experiences and lifestyles he writes about. Mustafa has performed in association with the Children's Aid Society, the Toronto District School Board, Hot Docs, and TEDxToronto. You can now purchase his debut EP, either as a CD or digital download, at mustafathepoet.com.
Cameron Bailey has been the artistic director of the Toronto International Film Festival since 2008, and he is responsible for envisioning and carrying out the film-selection process. He worked as a film programmer and critic for twenty years before taking on his current role and began programming for the festival in 1990. Cameron has curated film series for local and international organizations including the National Gallery of Canada, TIFF Cinematheque, and Australia's Sydney Film Festival.
Emma Donoghue is an Irish-born playwright, literary historian, and novelist. Her 2010 internationally bestselling novel, Room, won the Rogers Writers' Trust Fiction Prize and the Irish Book Award and was a finalist for the Man Booker Prize and the Governor General's Literary Award. Emma recently adapted Room for a film, to be released in 2015. Her most recent work is the 2014 novel Frog Music.
Joel Faflak is director of the School for Advanced Studies in the Arts and Humanities and a professor at the University of Western Ontario. He studies British literature and thought from 1750 to 1850, focusing on Romantic literature, philosophy, and culture as it emerged from the Enlightenment and got transformed (or not) in the Victorian period. He is currently working on several projects, including Romantic Psychiatry and the Trauma of Sensibility, 1789-1862, Romanticism and the Psychopathology of Happiness, 1750-1850, and Get Happy! The Political Technology of Film Musical Utopianism.
Juggun Kazim is a Pakistani actor, model, and television host, who has performed in many commercially successful productions, including Man-o-Salwa, Vasl, and Kaagaz Ki Nao, as well as music videos for artists like Shehzad Roy, Jal, and the Mekaal Hasan Band. Juggun also hosted several Pakistani talk shows, including VIPs Only for Aag TV, Honestly Speaking with Juggun Kazim for PTV, and Yeh Subh Tumhari Hai for Express News. She is currently hosting her own show, Morning with Juggun, on PTV She regularly contributes to the op-ed section of Pakistan's leading English-language broadsheet, the Express Tribune.
Elaine Lui is a Canadian television personality, reporter, blogger, and author. She runs the celebrity-gossip website laineygossip.com, reports for CTV's etalk, co-hosts CTV's daily talk series The Social, and wrote the mother-daughter memoir Listen to the Squawking Chicken. Since joining etalk in 2006, Elaine has covered the Oscars, the Super Bowl, the Juno Awards, the Sundance Film Festival, the Cannes Film Festival, the Toronto International Film Festival, and the Much Music Video Awards.
Brian Paschke is a senior industrial designer at BlackBerry, where he focuses on creative direction and new product ideas. He won three prestigious Red Dot awards, along with the emerging artist distinction at the 2005 Vancouver Arts Awards, the silver medal at the 2013 International Design Excellence Awards, and the 2014 iF Design Award. He has been featured in design publications, including Domus and Gestalten. His experience designing a range of products, from zipper pulls to exhibits, allows him to comfortably move between the micro and the macro.
Saukrates is a rapper, producer, and pioneer on the Canadian hip hop scene. He has received multiple Juno nominations and has collaborated with Drake, Nelly Furtado, Nas, Common, Redman, and Xzibit. As a rapper, singer, or producer, he contributed to almost every major-label Canadian hip hop record over the past twenty years. His fourth release, Amani, a four-track EP, marks the beginning of an introspective, experimental phase is his career.
David Usher is a musician, entrepreneur, and keynote speaker who has sold more than 1.4 million albums and toured the world. When not making music, David uses technology to build new and unique businesses. His company, CloudID Creativity Labs, engages in a range of activities, from building web platforms to creative consulting for companies like Cirque du Soleil and Deloitte. David is the founding director of Amnesty International's Artists for Amnesty, and he sits on the advisory board of McGill University's Institute for the Public Life of Art and Ideas.