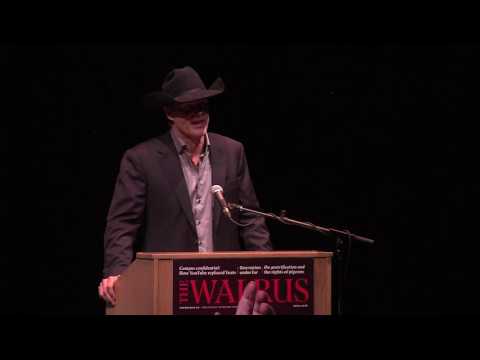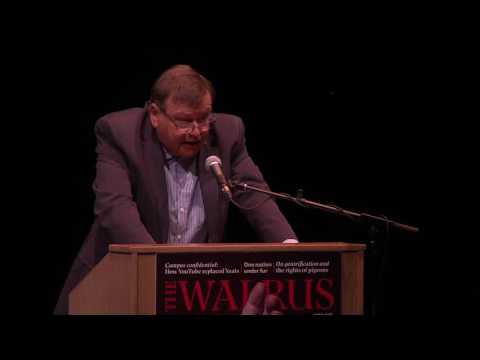 Thinking by dreams
Guy Vanderhaeghe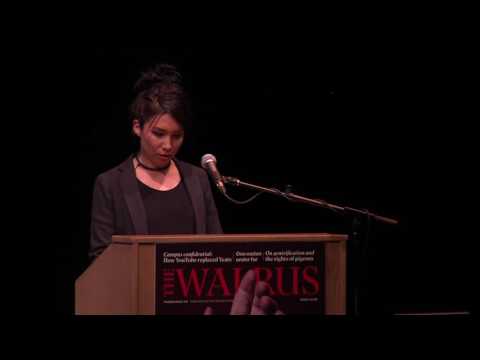 Culture, creation, and consumption
Sage Paul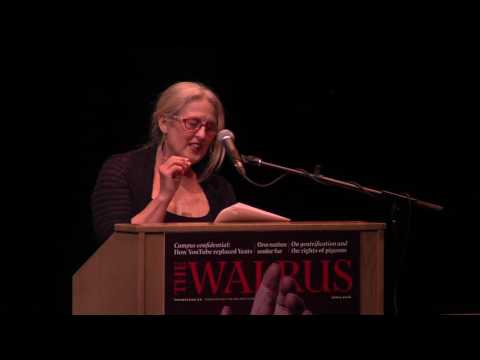 Dancing from the inside out
Margie Gillis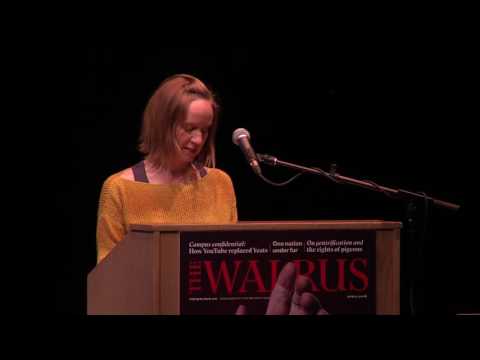 Untitled lived experience nº 8395
Raphaelle de Groot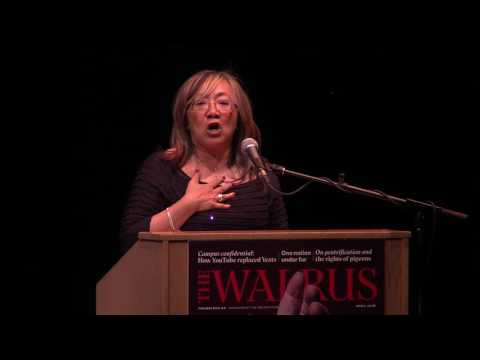 Art and prosperity: show me the money!
Patti Pon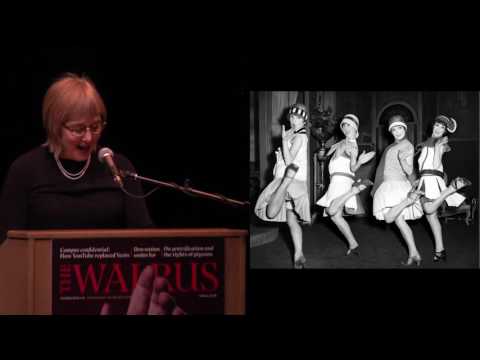 Dancing change / changing dance
Anne Flynn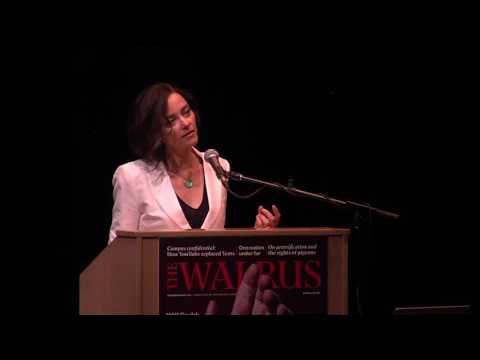 Poetry as the great connector
Micheline Maylor
Enbridge Presents The Walrus Talks What is Art, Anyway? (Calgary 2016)
FULL SHOW
Featuring:
Margie Gillis, dancer and choreographer
Raphaëlle de Groot, visual artist
Sage Paul, Setsuné Indigenous Fashion Incubator
Anne Flynn, professor of dance, University of Calgary
Guy Vanderhaeghe, award-winning author
Patti Pon, Calgary Arts Development
Micheline Maylor, Calgary Poet Laureate
Corb Lund, musician and songwriter
---
Margie Gillis, an internationally acclaimed modern dancer and choreographer, has created more than 100 original works, including solos, duets, and group pieces. She has won the Lifetime Artistic Achievement Award from the Governor General's Performing Arts Awards Foundation. She is also a knight of the Ordre national du Québec and an officer of the Order of Canada.
---
Raphaëlle de Groot is an artist whose work explores marginal or under-acknowledged human experiences. She recently mounted the solo exhibition The Summit Meetings at the Musée national des beaux-arts du Québec, the Art Gallery of Windsor, and the Southern Alberta Art Gallery. She won the Sobey Art Award in 2012.
---
Sage Paul is an artist and designer working in fashion, textiles, and wearable arts. The Art Gallery of Ontario, the Harbourfront Centre, and the Royal Ontario Museum have exhibited her work. Sage co-founded the Setsuné Indigenous Fashion Incubator, a collective that supports fashion, textile, and wearable arts made by Indigenous people. She currently sits on the board of directors for Native Women in the Arts and is the general manager of the NDN Talent Collective.
@sagepaulfashion
---
Anne Flynn, a former professor of dance at the University of Calgary, has worked as a dance artist, scholar, educator, administrator, and advocate. Anne is co-editor of the book Dancing Bodies, Living Histories, co-investigator on a Social Sciences and Humanities Research Council Partnership Grant, and president of the US-based Congress on Research in Dance.
---
Guy Vanderhaeghe was born in Esterhazy, Saskatchewan, in 1951. His fiction includes A Good Man, The Last Crossing, The Englishman's Boy, Things As They Are, Homesick, My Present Age, and Man Descending, and his most recent story collection is Daddy Lenin. He has won the Governor General's Literary Award twice as well as the Pierre Elliott Trudeau Foundation Fellowship, the Writers' Trust Timothy Findley Award, and the Harbourfront Festival Prize. He is an officer of the Order of Canada.
---
Patti Pon is the president and CEO of Calgary Arts Development and a veteran community organizer. She held executive positions at Arts Commons, Edmonton Opera, and ATP. She serves on the board of the Calgary Foundation and on a committee for the Calgary Stampede.
---
Micheline Maylor is poet laureate of Calgary. Her collection Little Wildheart was recently shortlisted for the Robert Kroetsch Award and is slated for publication in spring 2017. She teaches at Mount Royal University and is the Calgary Public Library author-in-residence for fall 2016, the poetry editor at Frontenac House, and the past president and co-founder of the Freefall Literary Society of Calgary, where she remains a consulting editor.
---
Corb Lund, the "thinking cowboy's troubadour," is an alt-country performer whose work combines traditional roots music with contemporary genres. He won a Juno Award and eleven Canadian Country Music Association Awards, and he has three gold albums in Canada. He records and tours with his band, the Hurtin' Albertans.